Building a Sustainable Mindset for the Future — The 1st Forum on Sustainable Development in Higher Education
21 July 2015
Building a Sustainable Mindset for the Future — The 1st Forum on Sustainable Development in Higher Education
"Sustainable development is one of the mostimportant cross-cutting values and principles for all activities of highereducation institutions (HEIs), including the three main functions of teachingand learning, research, and social engagement, as well as institutionalplanning and management", said Wang Libing, UNESCO, APEID Co-ordinator &Senior Programme Specialist in Higher Education, Bangkok, at the opening of the1st Forum of the Sustainable Development in Higher Education in Hong Kong."HEIs can apply the values and principles of sustainable development in theirsocial engagement activities, including advocacy and awareness raisingactivities, technology transfer and incubation activities, and communityengagement and empowerment activities."
"Althoughmany university students have a deeper understanding of sustainability andgreen campus than in the past, they are still restrained by the narrow mindsetsof environmental protection. Many of them still do not see how they can fitinto the environment themselves proactively by embracing other social andeconomic factors" said Professor Simon S M Ho, President of Hang SengManagement College.
The 1st Forum on SustainableDevelopment in Higher Education, co-organisedby UNESCO-APEID, Bangkok and Hang SengManagement College, was attended by around 90 delegates from differentcountries, including China, France, Indonesia, Malaysia, Singapore, Taiwan, andthe United States. Speakers from academia, industry and non-governmental organisationspresented their findings and papers that addressed the United Nations (UN)Principles of Responsible Management Education on education for management,programme or module design, technology and learning environment in highereducation; and the sustainable development issues of Education for SustainableDevelopment (ESD) of UNESCO on teaching and learning; for example, climatechange, disaster risk reduction, biodiversity, poverty reduction, and sustainableconsumption.
TheForum covered the following three areas:
· SustainableDevelopment in Responsible Management Education for Impacts on Economy, Ecologyand Equity of Communities;
· SustainableDevelopment in Programmes / Modules Design / Pedagogic Reform; and
· SustainableDevelopment in the Higher Education Environment
Speakersshowed the participants how innovative teaching methods can change the mindsetof educators and industry practitioners in life-long learning and valuecreation.
Highlights of Speakers
InSession I of Responsible Management Education of the Forum, Mr Allen Lee, CBE, JP, Hong Kong, Moderatorof the Forum mentioned that "InternetWorld, Knowledge-based Society, Competitiveness in Human Beings" were thekey elements in the 21st century.
ProfessorEi-Ichi, Nobel Prize Winner of 2010, Professor in Purdue University, US / aninterviewee of the 1st Forum on Sustainable Development in Higher Education,also shared his idea on sustainable development. "What we need to do islearning how to recycle CO2 as plants do in nature. When I suggested that to amajor research team in Japan 4 years ago, I said reduction, economicalcatalytic reduction of CO2, not tominimise this global warming emission, but to convert them into very useful rawmaterial, for producing all kinds of organic compounds, food item, clothingitems, building materials, you name it."
In the closing session, Dr Shirley Yeung, Directorof Centre for Corporate Sustainability and Innovations of HSMC, introduced theInnovative Business Awards 2016 and Innovative Community Award 2016 sponsoredby Fuji Xerox (Hong Kong) Limited and World Plaza Engineering Ltd that welcomestudents' participation.
The 1stForum of Sustainable Development in Higher Education, supported by the Centrefor Corporate Sustainability and Innovations of HSMC, opened up on-goingdialogues and promoted global, regional and local co-operation among educators,industry practitioners and industry practitioners to promote sustainabledevelopment in higher education.
More onthe conference:
Mediaqueries:
Pleasecontact Shirley Yeung, Director, Centre for Corporate Sustainability andInnovations, Hang Seng Management College, Hong Kong,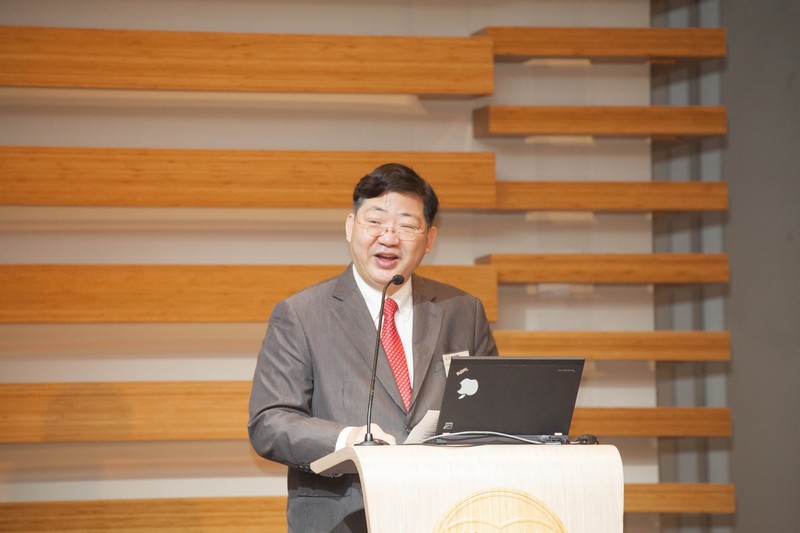 Professor Simon Ho, President of Hang Seng Management College (HSMC), Hong Kong, gave a welcoming speech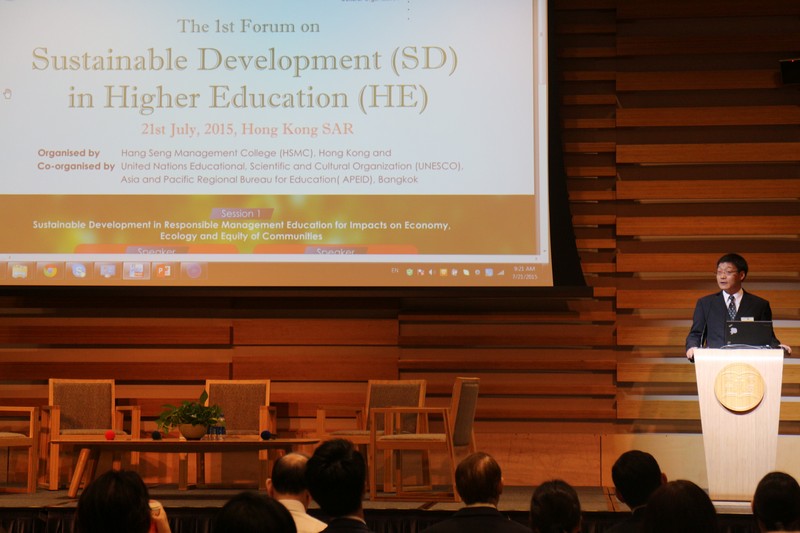 Dr Libing Wang, APEID Coordinator & Senior Programme Specialist in Higher Education, UNESCO Asia-Pacific Regional Bureau for Education Bangkok, Thailand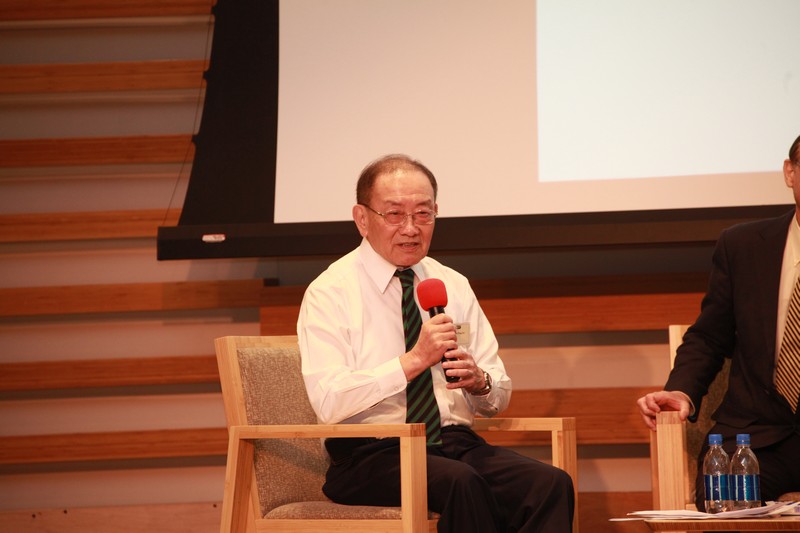 Mr Allen Lee, moderator for the Session on Responsible Management Education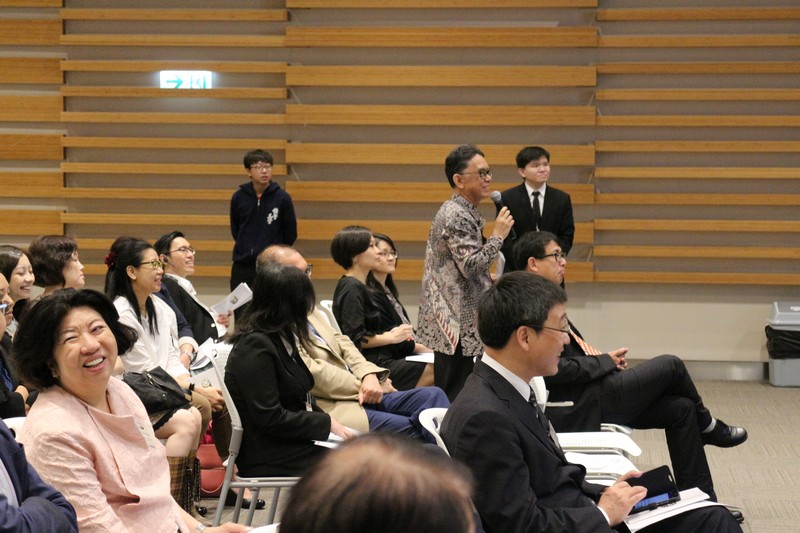 Audience actively participated in the discussion session with the plenary speakers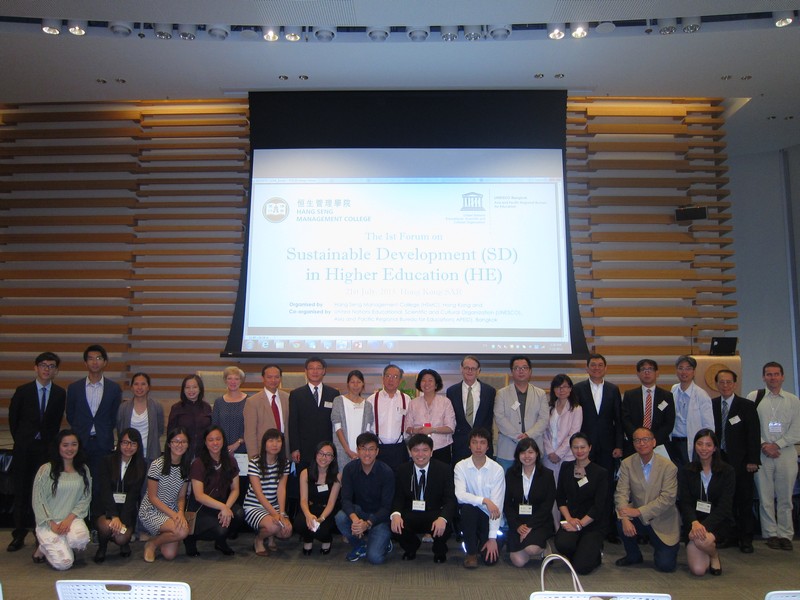 Group photo with Dr Libing Wang (7th from left), Dr Shirley Yeung, (8th from left), Mr Martin Tam, Member of Board of Governors and Chairman of Steering Committee on Campus Expansion, HSMC (9th from left), Ms Leonie Ki, SBS, JP, CPPCC member , National and Yunan Province / Honorary Secretary, Wu Zhi Qiao, Bridge to China, Charitable Foundation (10th from left), Professor Robin Snell, Professor of Management, Lingnan University, Hong Kong (11th from left), moderators, panelists, and guests