HSMC Sports Invitation Game 2015
23 July 2015
HSMC Sports Invitation Game 2015
SAO-PE organised thefirst HSMC Sports Invitation Game 2015 with other self-financed institutions between9 and 23 July 2015. We are pleased tohave engaged Centennial College, Hong Kong Nang Yan College of HigherEducation, The Open University of Hong Kong, Tung Wah College to support thisevent. Through these inter-varsity sports events, students from allinstitutions could come together and enjoy the fellowship and sportsmanship inthese activities. The Game was composed of two major sports – badminton andbasketball, which produced 6 event Champions and a Grand Champion.
On 9 July, HSMC matched against Tung Wah College in basketballgame. It was a wonderful game that HSMC players showed their mature basketballskills and all players gave it their best shot. The cooperation among playersof both teams was very smooth which showed their high level of training. Thevisitors from Tung Wah College enjoyed the matches and the HSMC's sports facilitiesa lot, their team spirit and coherence impressed all audiences the most. Theirhighly disciplined performance earned a lot of respect from the HSMCteams.
Ms Rebecca Chan, Director of Student Affairs, and ProfessorThomas Luk, Chairman of PE Advisory Committee, came and cheered for the teamand they were invited to present the awards to students; Mr Ho Long-yin (Men's)and Ms Wu Sze-nga (Women's) were awarded overall scoring leaders which was veryencouraging to them.
For the badminton match, the Game was held on 20, 21 and 23July among four colleges which included Centennial College, Hong Kong Nang YanCollege of Higher Education, The Open University of Hong Kong, and HSMC. Singleround-robin system was adopted in all four events which were Men's Singles,Women's Singles, Men's Doubles and Women's Doubles. We had the honour to inviteProfessor Edwin K P Wong, President of Hong Kong Nang Yang College of HigherEducation, Mr Charles Chan, Assistant Student Affairs Manager at The OpenUniversity of Hong Kong, Professor Yer-van Hui, Vice-President of Academic andResearch, and Professor Thomas Luk, Chairman of PE Advisory Committee, topresent the awards to the winners. HSMC players Mr Chan Pak-hei and Mr LeeSiu-ho got the champion against Centennial College for Men's Doubles. For thebest performance, it went to The Open University of Hong Kong; their players'excellent performance made them won the Champions of Men's Singles, Women'sSingles, and Women's Doubles. They also won the Overall Championship with these3 gold medals.
Throughout the competition, students and staff members fromdifferent Colleges came and watched the game. Some of them even shouted "hurray"and clapped for cheering our students. At the end of the game, we all won agood memory and friendship. We look forward to seeing more and more interactionbetween HSMC and different institutions soon.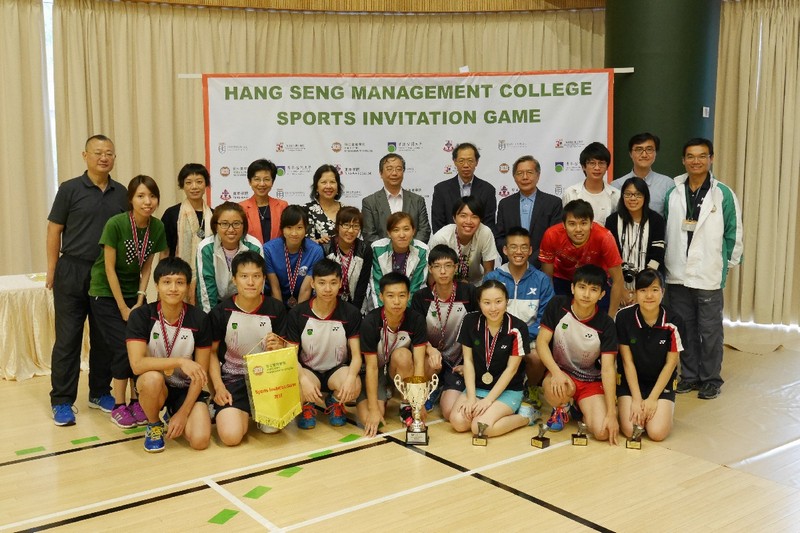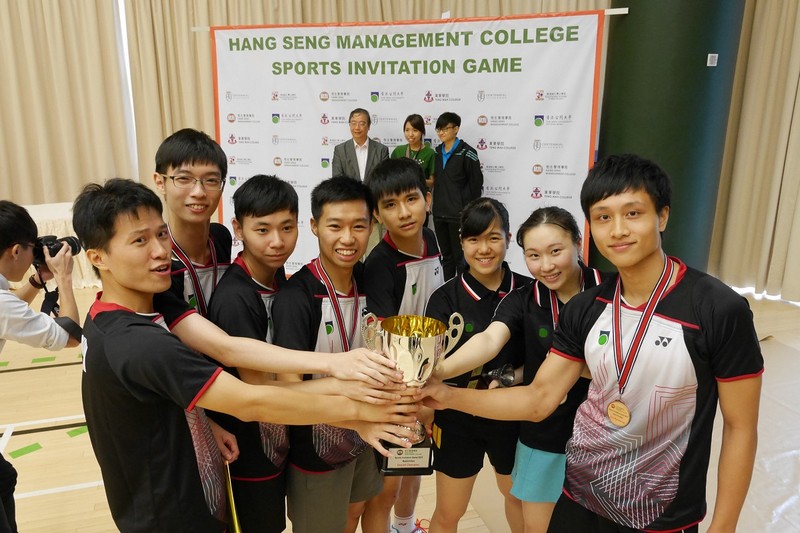 Photos of award presenters and winners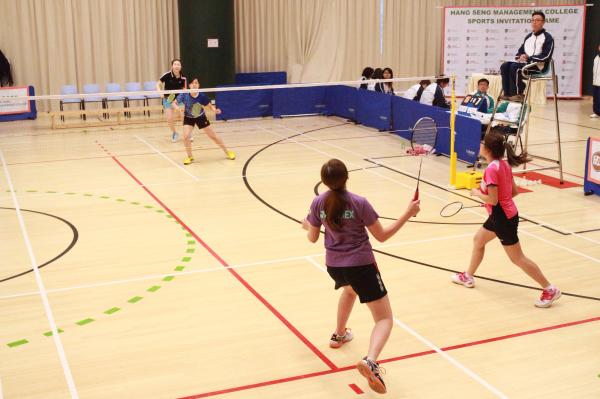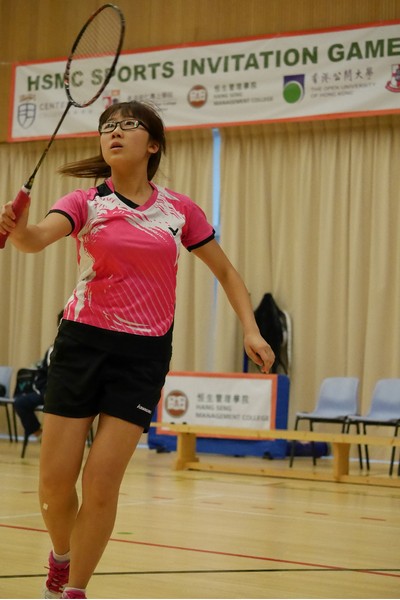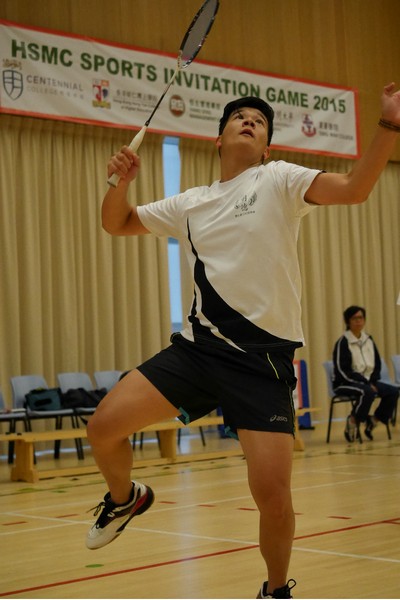 Scences of the badminton game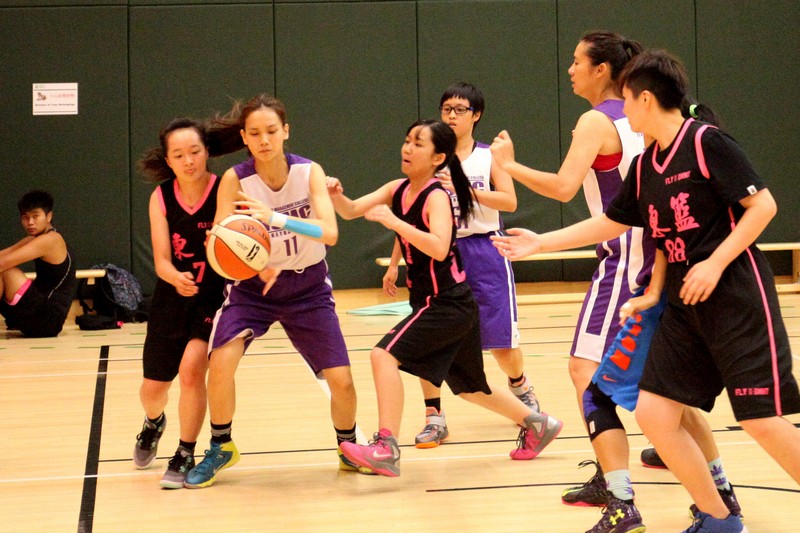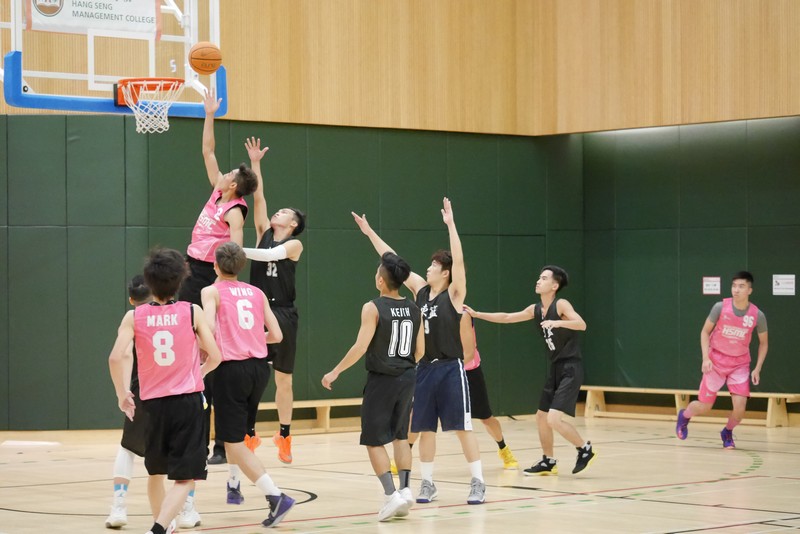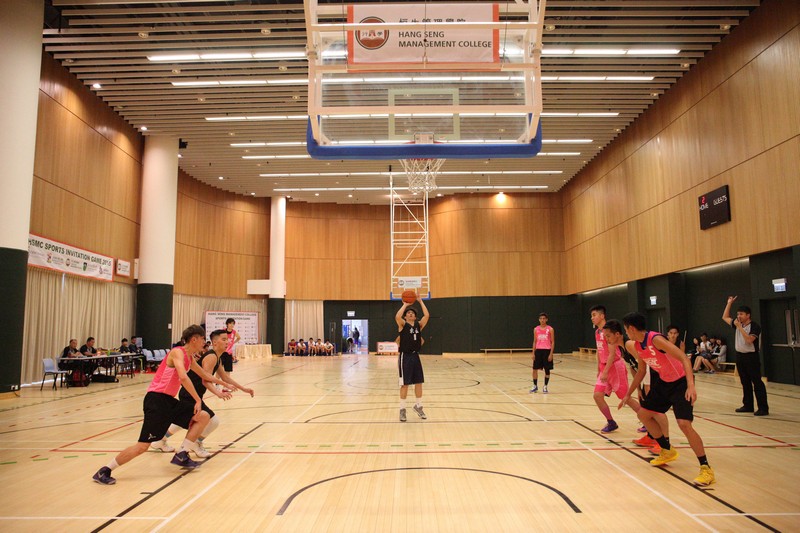 Scenes of the basketball game