School of Decision Sciences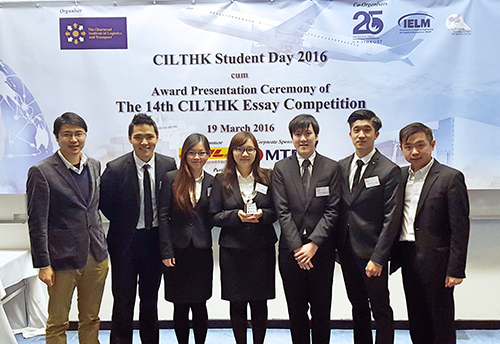 The Chartered Institute of Logistics and Transport in Hong Kong (CILTHK) hosted the annual Student Day with a mission to raise young people's concerns on the current issues of logistics and transport in Hong Kong, and to encourage them to develop their future career in related industries.
The five-member team of BBA-SCM programme won the First Runner-up in the competition with an impressive analysis and presentation on the topic "Do you see a bright future in the air cargo industry?  What are the challenges and opportunities ahead?"
Members of the team are:
Miss CHAN Ka Yan Jessica (BBA-SCM Year 4)
Miss CHUI Hoi Man GiGi (BBA-SCM Year 4)
Mr LAU Tak Sing Jimmy (BBA-SCM Year 3)
Mr NG Sing Chun John (BBA-SCM Year 4)
Mr SHEK Tin Pui Oscar (BBA-SCM Year 3)
The Chartered Institute of Procurement & Supply (CIPS) Best Student Awards 2015
Best Student Awards, Certificate of Merit and Certificate of Appreciation
BBA-SCM Students
21 November 2015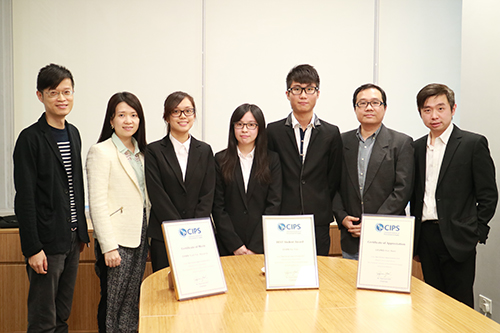 This is the thirteenth year that CIPS organised the "Best Student Awards" in Hong Kong.  The awards are given to full-time post-secondary and outstanding students who are studying sub-degree or degree courses with purchasing and supply chain management as a major core competence.
The Department of Supply Chain and Information Management nominated three SCM Year-4 students to participate in the award selection with the following awards received:
Best Student Awards
Miss CHAN Ka Yee Kelly (BBA-SCM Year 4)
Certificate of Merit
Miss CHAN Yuet Fai Novena (BBA-SCM Year 4)
Certificate of Appreciation
Mr LEUNG Hon Nam Jacky (BBA-SCM Year 4)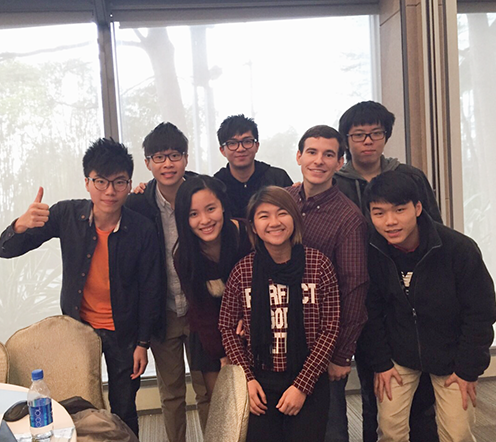 Mr WONG Ka Chun from the BMSIM Programme received the Championship of BSA Startup Challenge Competition.
Organised by BSA/The Software Alliance, with Intellectual Property Department of HKSAR Government, Customs and Excise Department of the HKSAR Government and Cyberport as co-organisers, the competition aimed at promoting software innovation, entrepreneurship and intellectual property rights among university students. Participants were required to produce a prototype and a marketing plan for their business ideas within 168 hours and to give a presentation to the panel consisting of start-uppers and representatives from major technology companies and government officials.
The team created a webpage entitled "TravelUs" which serves as an agency to let travellers select their preferred tour guide in advance and tailor-make their itinerary in order to explore the local culture of Hong Kong. This competition not only helped to expand participants' networks, but also provided important insights into starting a new business from scratch.