HSMC Photo Competition 2015 Award Presentation Ceremony
4 December 2015
HSMC Photo Competition 2015 Award Presentation Ceremony
The 3rd HSMC in Light and Shadow 2015 (The Competition) organised by theCommunications and Public Affairs Office was completed and the awardpresentation ceremony was held on 4 December 2015. President Simon S M Ho, ProvostGilbert Fong, Vice-President Y V Hui (Academic and Research), Vice-PresidentKaren Chan (Organisational Development), Associate Vice-President Scarlet Tso (Communicationsand Public Affairs Office), Associate Vice-President Tom Fong (Student Developmentand Campus Services) and Dean of School of Communication, and Mr Mark Chung, Representativeof Hong Kong Institute of Professional Photographers, awardees, HSMC staff andstudents attended the ceremony.
The Competition aims to encourage students to take a snapshot of theCollege and the precious moments of their campus life. The judges were ProvostGilbert Fong, Mr Mark Chung and Mr Edmond Chiang, Lecturer of Department ofJournalism and Communication.
President Simon Ho gave a welcoming speech at the ceremony. ProvostGilbert Fong highlighted the criteria of the Competition and shared his pointsof view about photography.
Divided into Student and Staff and Alumni Divisions, the judges selectedthe Champion, the First Runner-up, the Second Runner-up and Merits Awards amongthese two groups respectively. Besides, the competition also specially set a"Most Popular Award" which was voted by the public on social media. Some of theawarded photos were published in the college calendar.
Awarded photos' exhibition was held at the same time and after theceremony. Those exhibition boards will be moved to the ground floor of S H HoAcademic Building and the exhibition area of the Library.
何順文教授致歡迎辭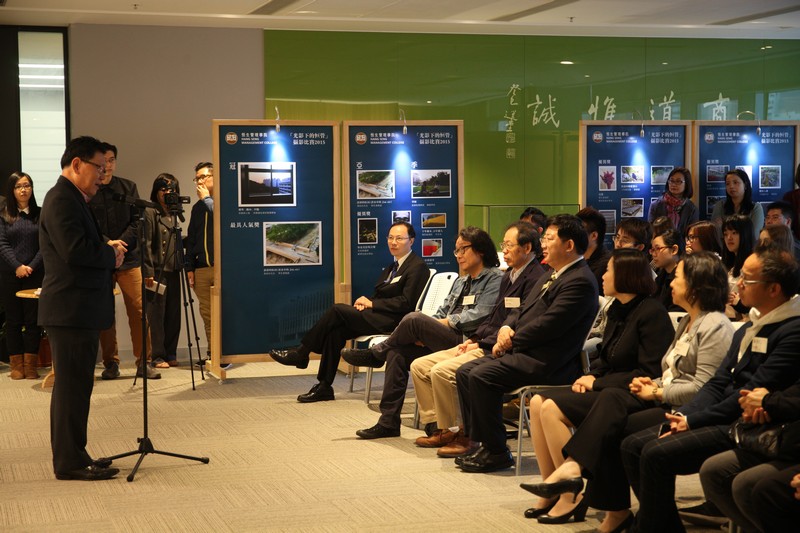 Provost Gilbert Fong shared his point of view about photography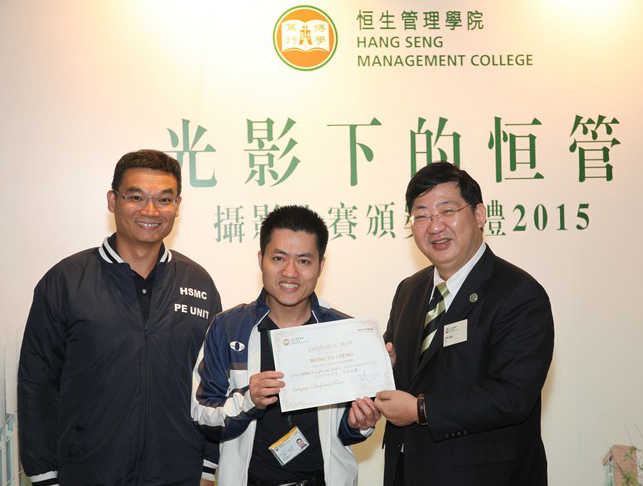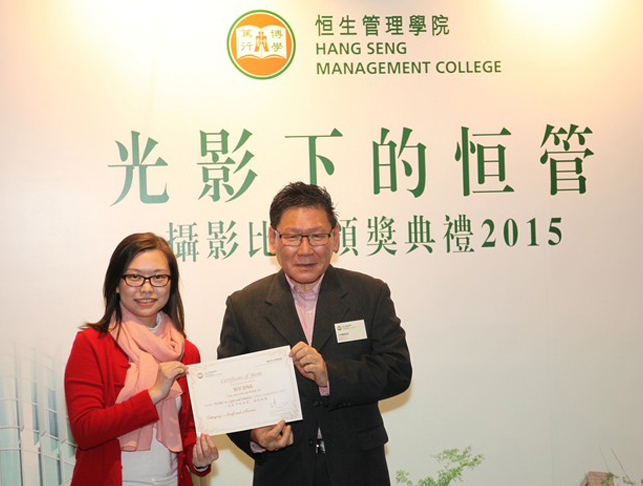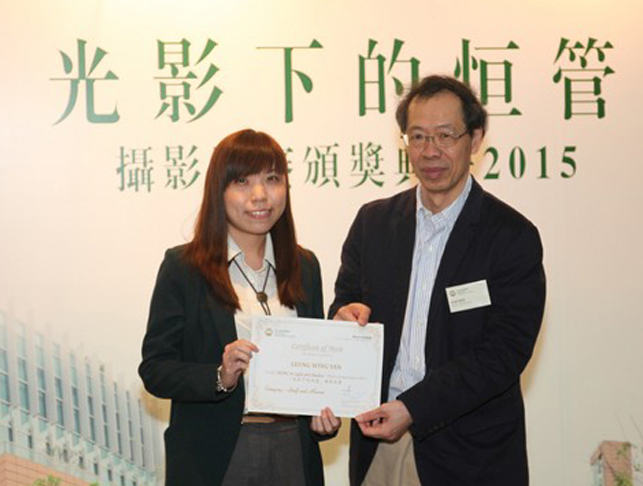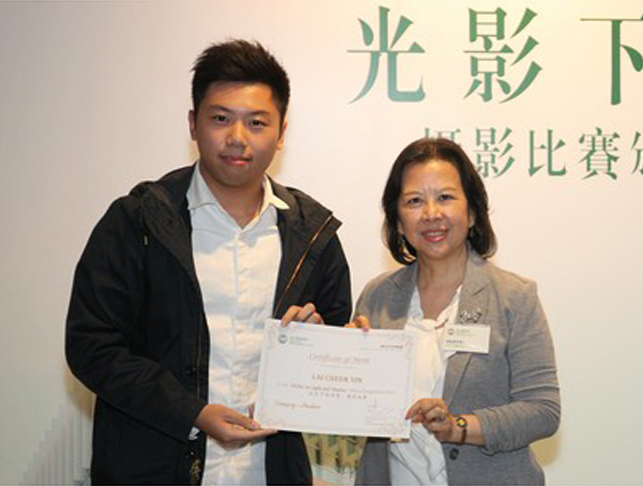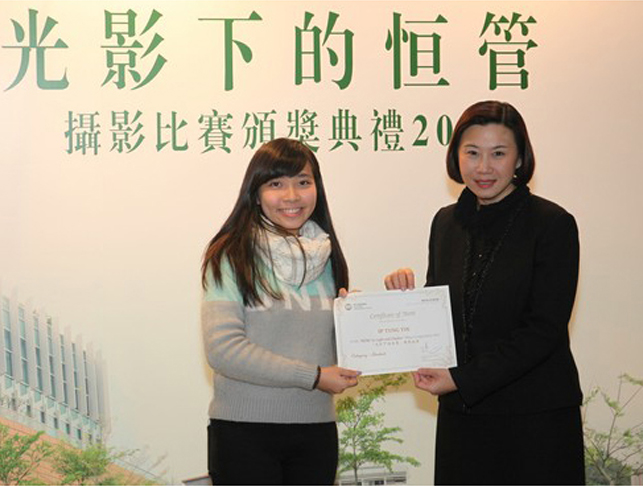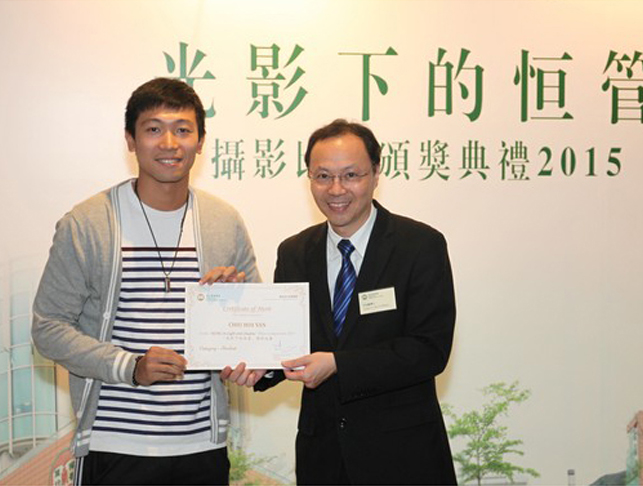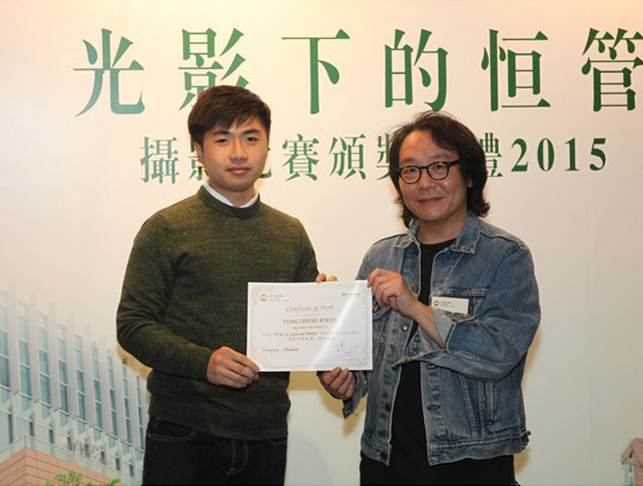 President Simon Ho, Provost Gilbert Fong, Vice-President Y V Hui, Vice-President Karen Chan, Associate Vice-President Scarlet Tso, Vice-President Tom Fong and Mr Mark Chung presented the certificates to the awardees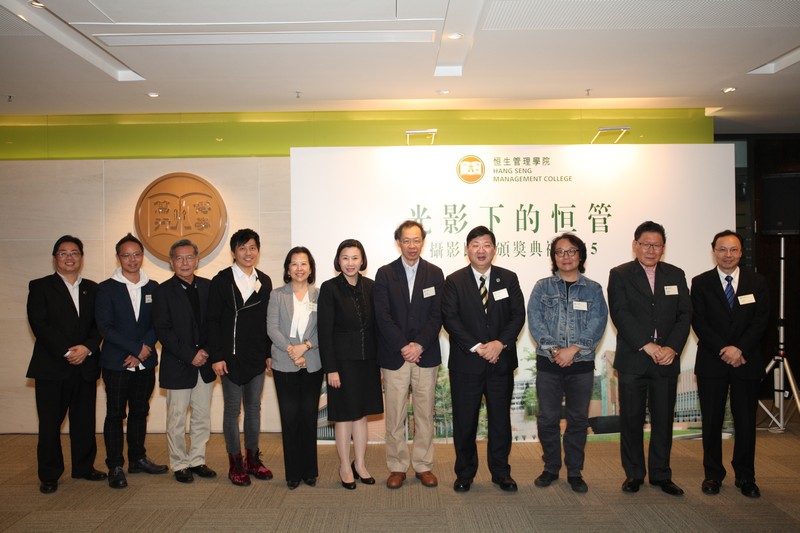 Group photo of the guest and HSMC management

Group photo of guests and awardees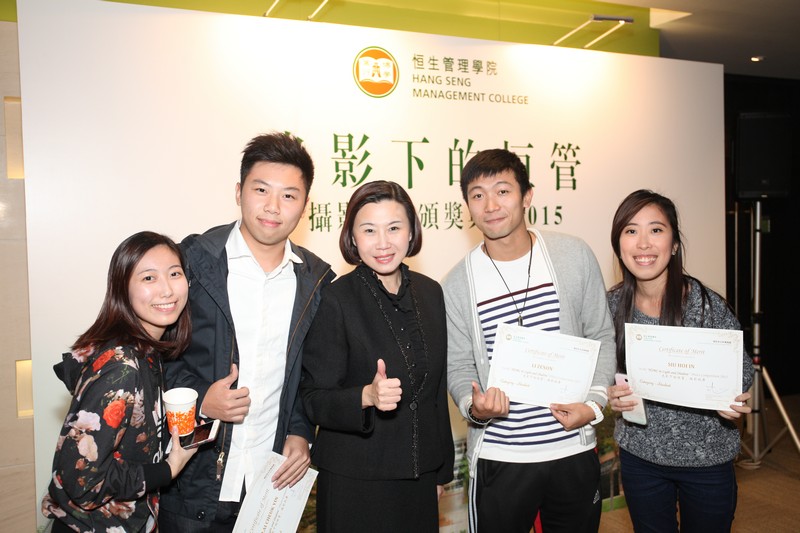 Group photo of Associate Vice-President Scarlet Tso and awarded students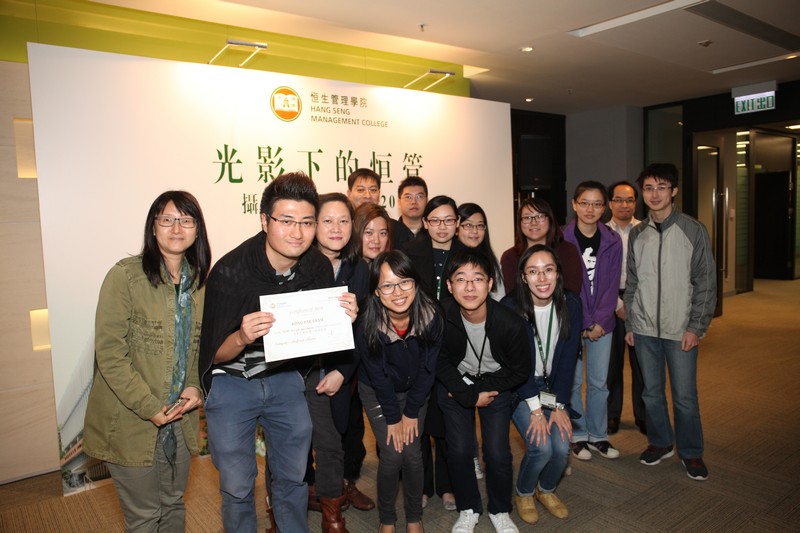 Group photo of the Library staff and awarded colleague