The 4th Degree Programme & the 5th Associate Degree Programme Graduation Ceremony of Hang Seng Management College
3 December 2015
The 4th Degree Programme & the 5th Associate Degree Programme Graduation Ceremony of Hang Seng Management College
The 4thDegree Programme & the 5th Associate Degree Programme Graduation Ceremony of Hang Seng Management College washeld on 3 December 2015 at The Way and accommodated over 1,700 participants. MsRose Lee, Chairman of the Board of Governors of HSMC, was invited toofficiate in the Ceremony. Dr Moses Cheng, thenew Chairman of the College Council, was invited to give the remarks and blessthe graduates. Council members andhonourable guests also attended the Ceremony to share the greatest moment withgraduates.
Both Degreesand Associate Degrees were conferred at the Ceremony, including 397 degrees ofBachelor of Business Administration (Honours), 40 degrees of Bachelor of Translationwith Business (Honours), 91 Bachelor of Journalism and Communication (Honours) and 102 Associate Degree in BusinessAdministration.
PresidentSimon S M Ho delivered a speech and expressed his warmest wish for thegraduates. He used the distinctivefeatures of bamboo, characteristics of HSMC's building design, to encourage thegraduates to be a wiser learner and stayconfident and elegant when encountering challenges in their new roles in life.
The first HSMCTeaching Excellence Awards was presented at the Ceremony. The awards are established to recognise andreward distinguished teachers who have demonstrated outstanding performance andpassion in teaching, dedication to continuous improvement in pedagogy, and madea significant contribution to students' learning. The Award Recipients included Dr Holly Chung (Departmentof English), Ms Joey Lee (Department of Accountancy), Dr Jacky Leung (Departmentof Mathematics and Statistics), Mr Brian So (School of Communication), Dr FelixTang (Department of Marketing), Dr Wong Muk Yan (Department of Social Science)and Dr Ricky Wong (Department of Supply Chain and Information Management).
After theCeremony, guests, academic staff members and graduates mingled and enjoyed thetea reception.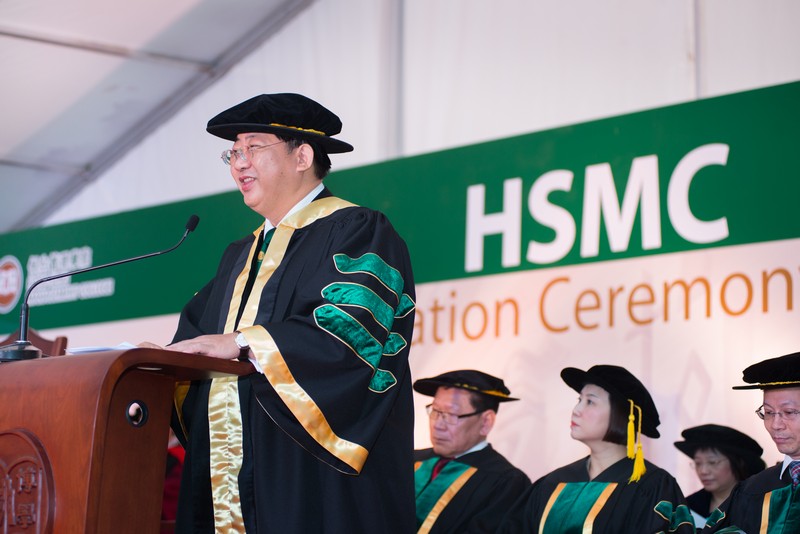 President Simon Ho delivered a speech at the Graduation Ceremony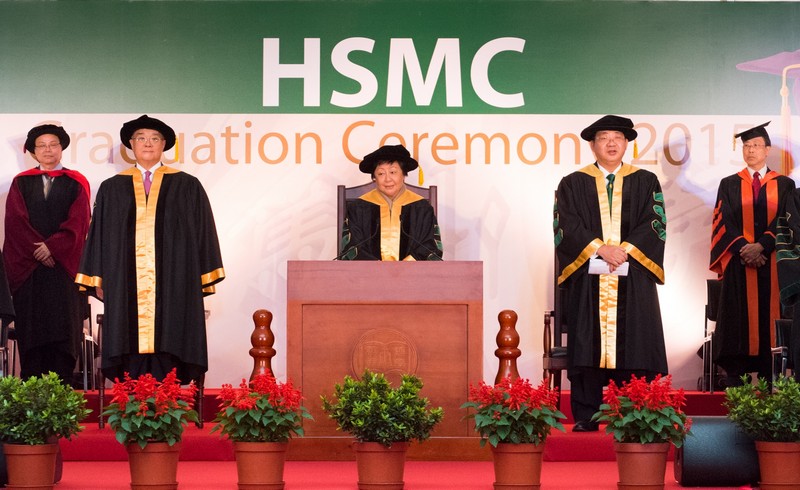 Ms Rose Lee, Chairman of the Board of Governors of HSMC, officiated at the Ceremony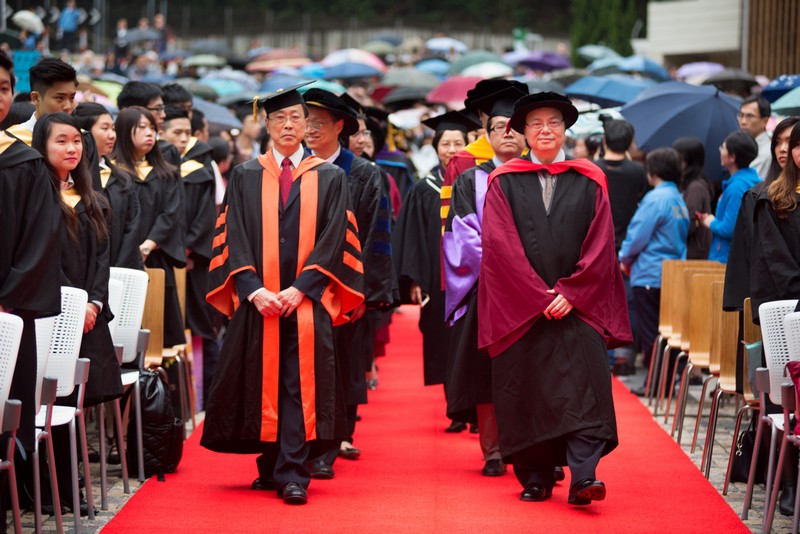 The Procession entered the Ceremony venue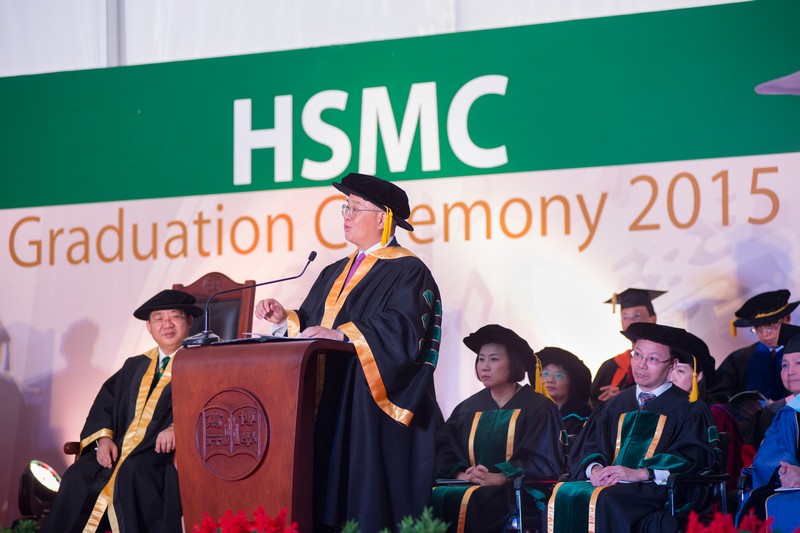 The new Chairman of the College Council, Dr Moses Cheng, blessed the graduates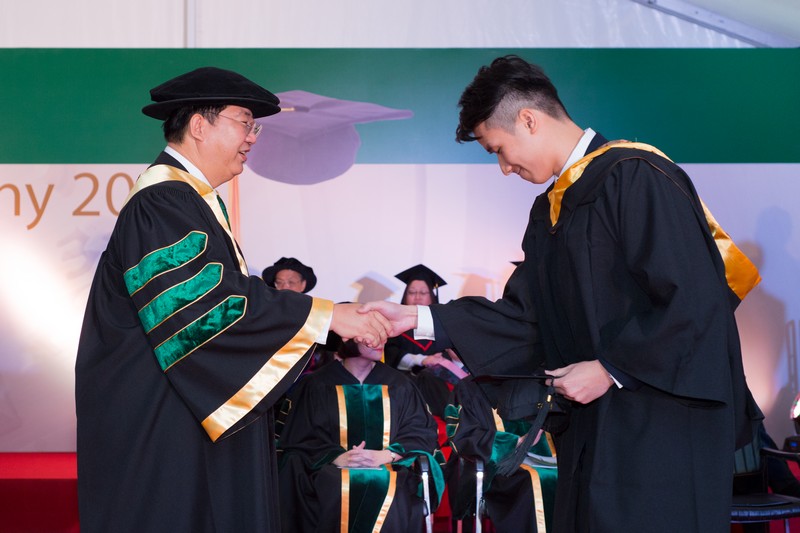 President Ho shook hands to congratulate graduates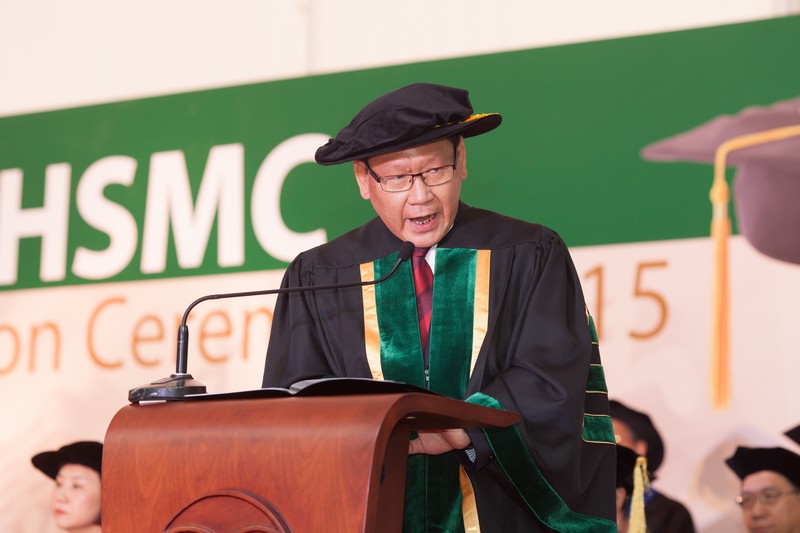 Dean Gilbert Fong (School of Translation) presented the graduands for the Bachelor Degree in Translation with Business to the Chairman of Board of Governors, for the conferment of Bachelor Degree in Translation with Business and congratulated the graduates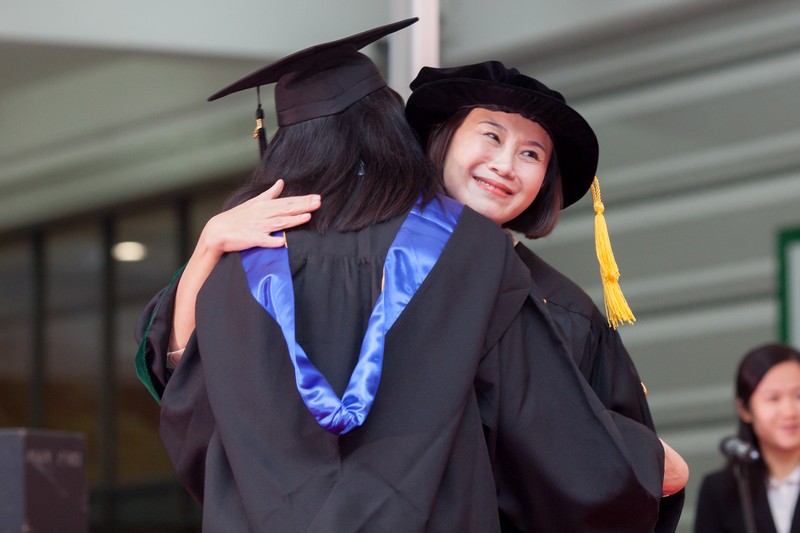 Dean Scarlet Tso (School of Communication) presented the graduands for the Bachelor Degree in Journalism and Communication to the Chairman of Board of Governors, for the conferment of Bachelor Degree in Journalism and Communication and congratulated the graduates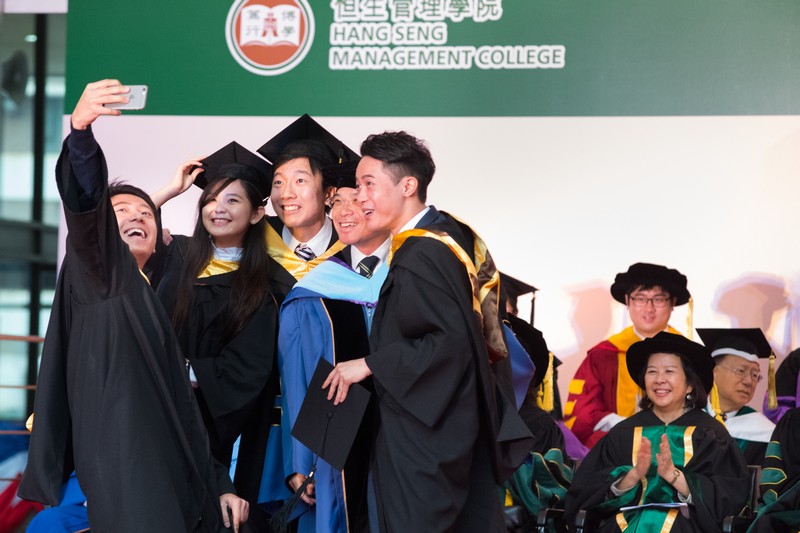 Dean Raymond So (School of Business) presented the graduands for the Bachelor Degree and Associate Degree in Business Administration to the Chairman of Board of Governors for the conferment of Bachelor Degree and Associate Degree in Business Administration and congratulated the graduates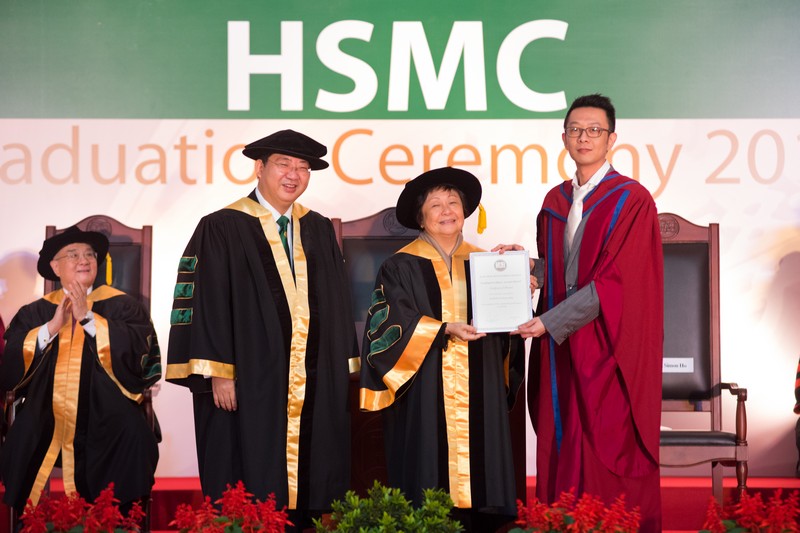 Ms Rose Lee in the company of President Simon Ho presented the awards to the recipients of HSMC Teaching Excellence Awards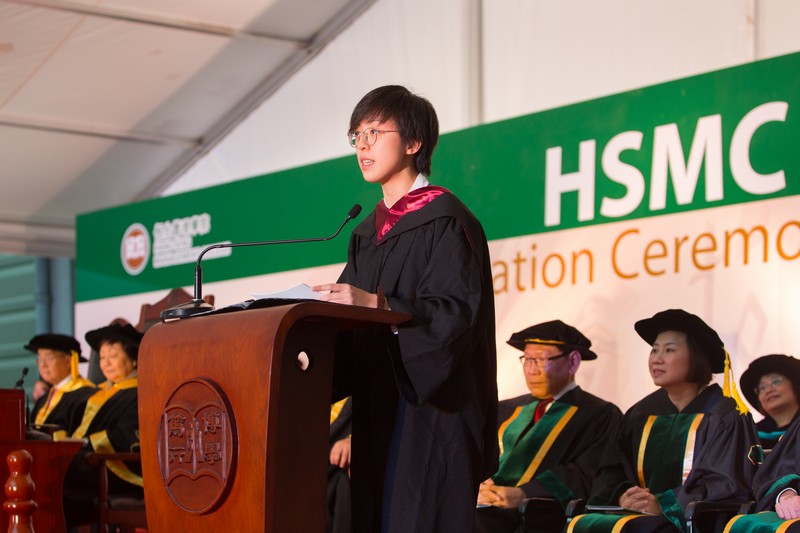 Ms Sharon Wong delivered a valedictorian speech on behalf of the graduates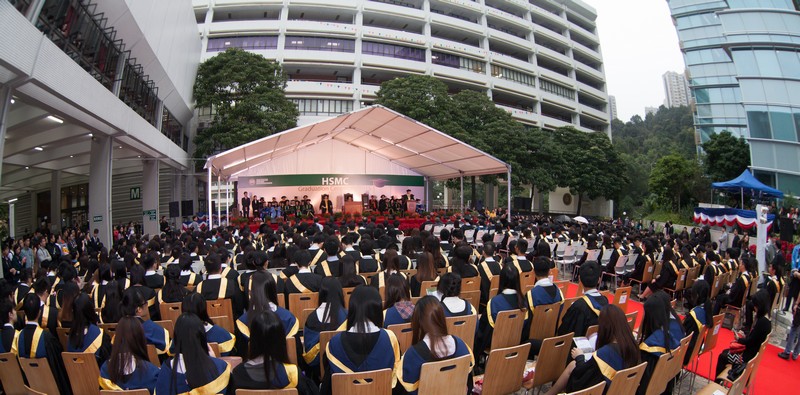 Over 1,700 guests participated in the Graduation Ceremony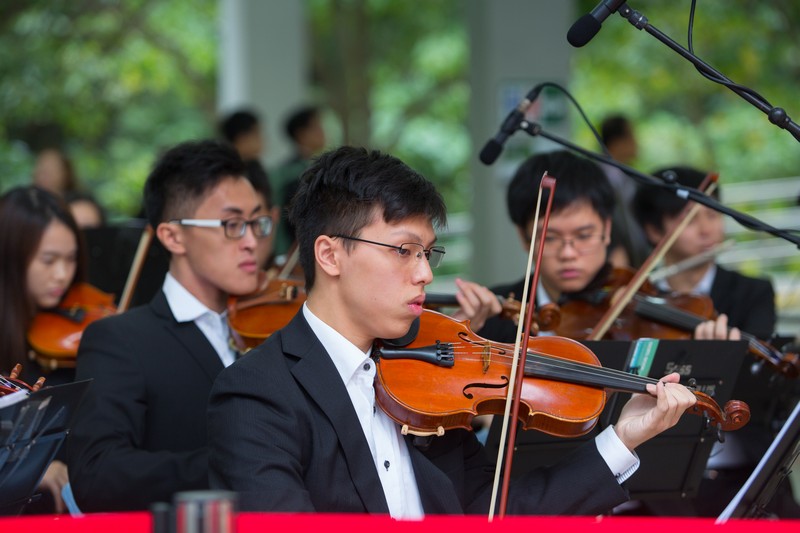 Music performance by the Sinfonietta for the Ceremony