TV Lab of the School of Communication was launched officially
1 December 2015
TV Lab of the School of Communication was launched officially
The School of Communication set up a TV Lab outsidethe BJC Studio to provide a convergent and integrated training for students. Anopening ceremony was held on 1 December 2015. President Simon S M Ho, ProvostGilbert Fong, Vice-President Yer Van Hui (Academic and Research), Vice-President KarenChan (Organisational Development), Dean Scarlet Tso (Schoolof Communication) and Professor Wong Po Choi, Director of InformationTechnology, were invited to be the officating guests of the ceremony. Other staff members andstudents also showed up for this remarkable milestone of the School ofCommunication.
Dean Tso expressed sincere gratitude to the College. The TV Lab providesa great opportunity to students to develop thier professional aspiration inbroadcasting. President Ho said that the establishment of TV Lab is a symbolicicon of the Journalism and Communication Programme and represents theintegration with knowledge and technology. The educational ethics of "Liberal +Professional" are manifested in this project as well.
During the ceremony, a promotional video themed as "Professionalism andCreativity", which was produced by students who participated in the "TV LabProduction Practicum Workshop", was played. The video content is extracted fromthe students' works. These works will be screened after 3 December 2015 indifferent timeslots so as to show students' professionalism and creativity.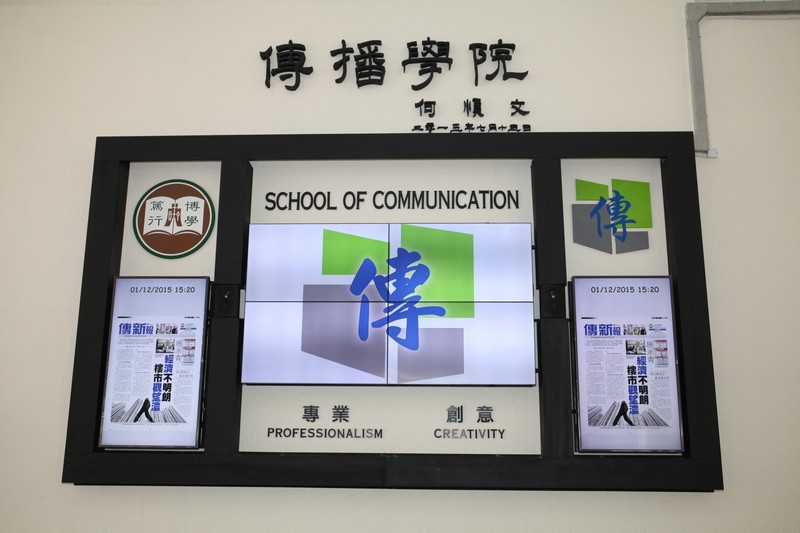 TV Lab was launched officially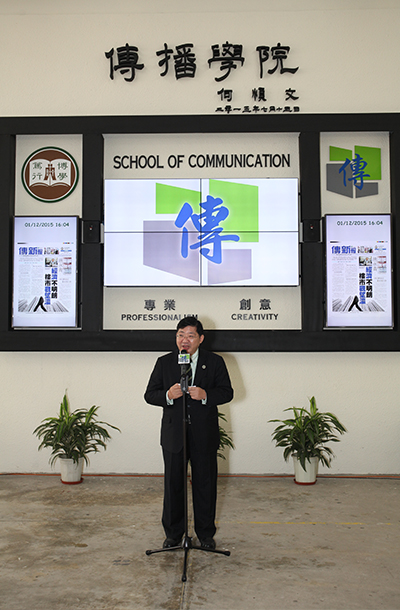 President Simon S M Ho delivered the remarks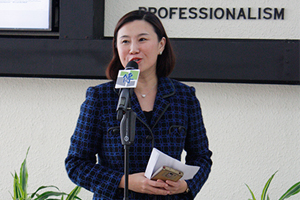 Dean Scarlet Tso expressed sincere gratitude to the College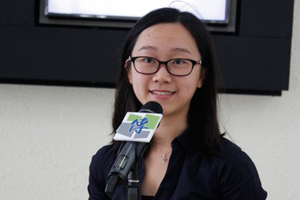 MC of the Ceremony, Yick Yan Hung, BJC Year 4 student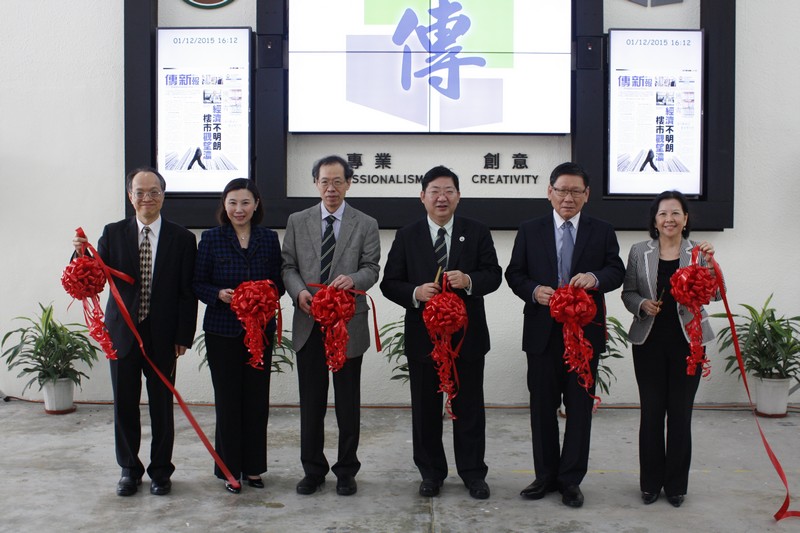 President Simon Ho, Professor Gilbert Fong, Professor Yer Van Hui, , Dr Karen Chan, Professor Scarlet Tso and Professor Wong Po Choi were invited to be the officating guests of the Ceremony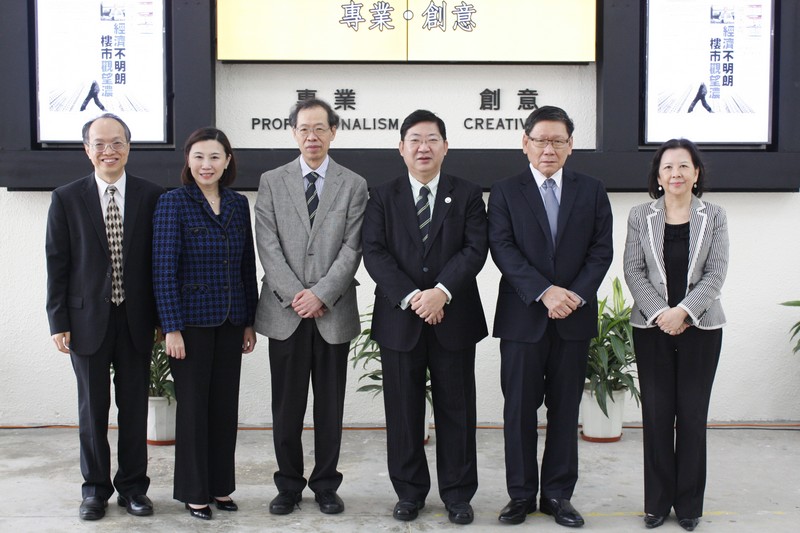 Group photo of officiating guests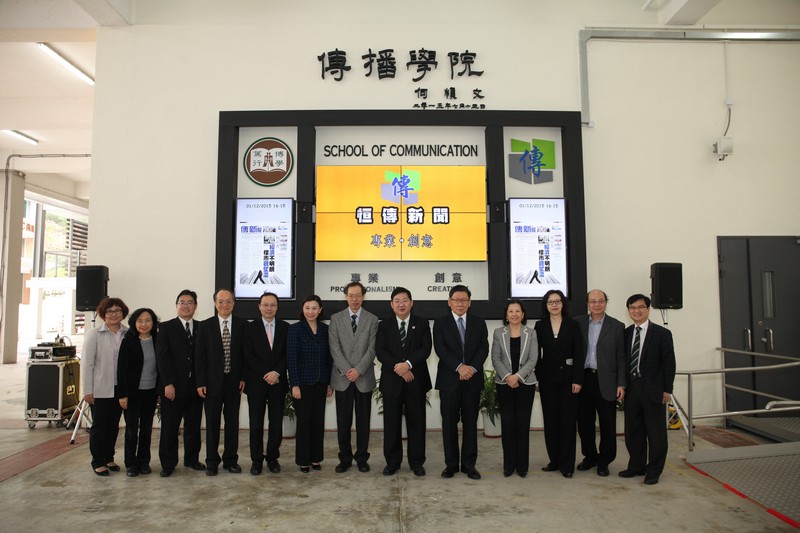 Group photo of the Management Team of HSMC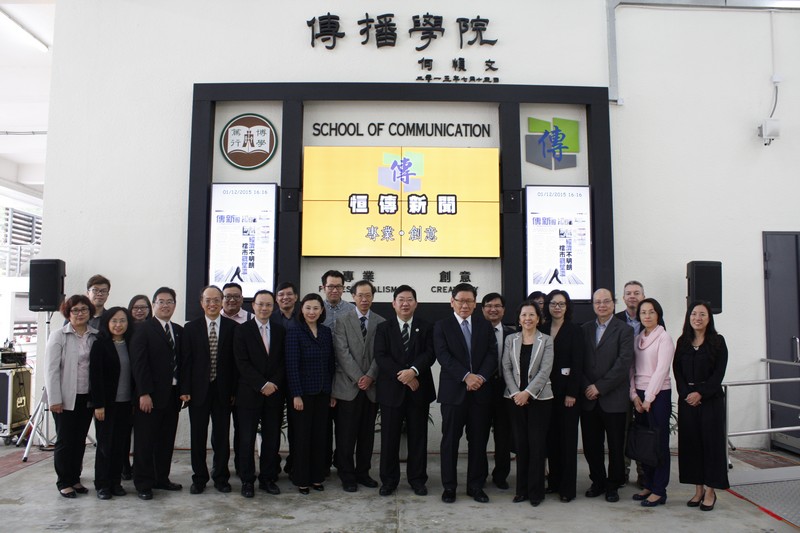 Group photo of Management Team of HSMC and Staff Members of the School of Communication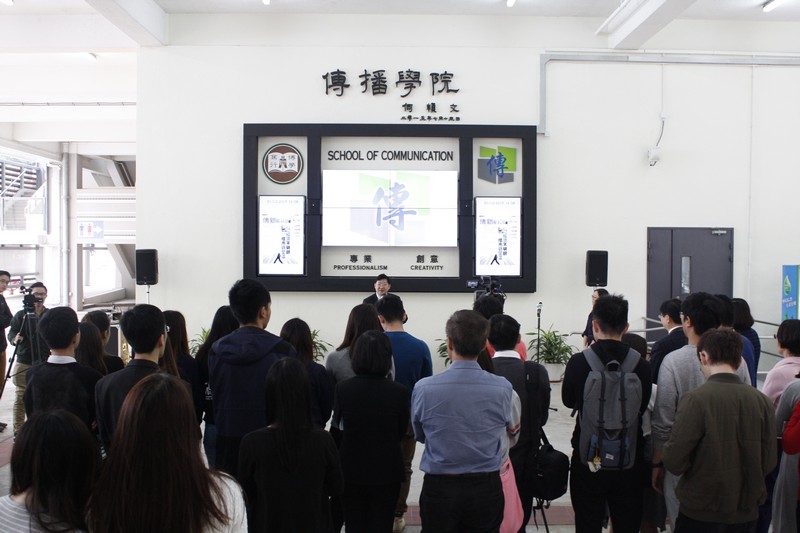 Scene of the Ceremony