Shatin Arts and Cultural Promotion Project
16 February 2015
Shatin Arts and Cultural Promotion Project
The School of Communication, Hang Seng Management College (HSMC) joined hands with Shatin Arts & Culture Promotion Committee to promote a series of Shatin arts and cultural events for the second time in a row this year. With the dedicated effort of students under the strong support from the School of Communication, the Shatin Arts and Cultural Promotion Project (Project) showcased a collection of promotion materials, including video and booklet themed "Traditional Taste of Shatin".
A ceremony to celebrate the accomplishments of the Project was successfully held by the School of Communication and Shatin Arts & Culture Promotion Committee on 16 February. Officiating at the ceremony were President Simon Ho, HSMC, Mr Gary Yeung, Chairman of Shatin Arts & Culture Promotion Committee and Professor Scarlet Tso, Dean of School of Communication. Other guests included Professor Gilbert Fong, Provost of HSMC, Mr Cheng Cho Kwong, MH, District Council Member and Ms Wong Kit Lin, Headmistress of Baptist Lui Ming Choi Primary School.
In his welcoming address, President Simon Ho said that it is HSMC's great honour to cooperate with Shatin Arts & Culture Promotion Committee to arouse the public's interest, especially youngsters, in history and traditional culture of the district. He believed the students' works have fully demonstrated their knowledge and passion for cultural heritage and constructed a cornerstone of exploring the outer world.
Speaking at the ceremony, Mr Gary Yeung appreciated the continued support and commitment of the School of Communication to the Project. Professor Scarlet Tso also remarked that the Project attracted participants from various Shatin secondary schools this year. It offered a unique opportunity for those secondary school students to advance knowledge on the production of videos and publications.
The ceremony featured a video and booklet themed "Traditional Taste of Shatin". Chan Sze Yan, Year 3 student from the Bachelor of Journalism and Communication, shared "Through this Project, not only could I understand more about Shatin cultural heritage, but also put into practice what has been learnt at College." Another highlight of the ceremony was the on-site demonstration of making traditional "Shan Shui Dou Fu Hua" by resident of Ma On Shan Village, Mr Wong Tsz Kwong.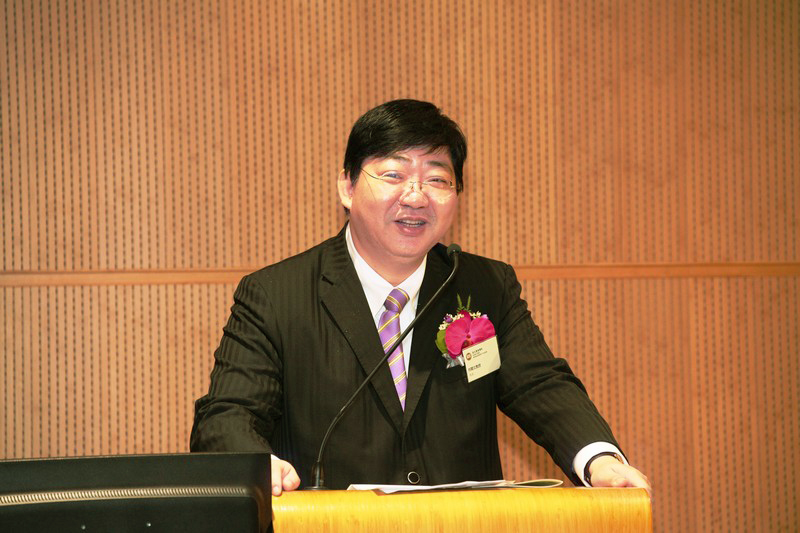 President Simon Ho addressed that the Project has demonstrated students' knowledge and passion for cultural heritage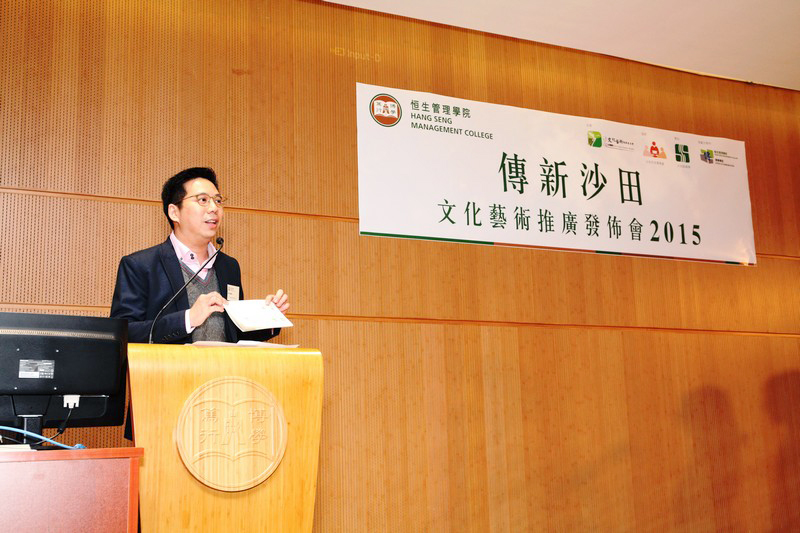 Mr Gary Yeung, Chairman of Shatin Arts & Culture Promotion Committee, appreciated the continued support of HSMC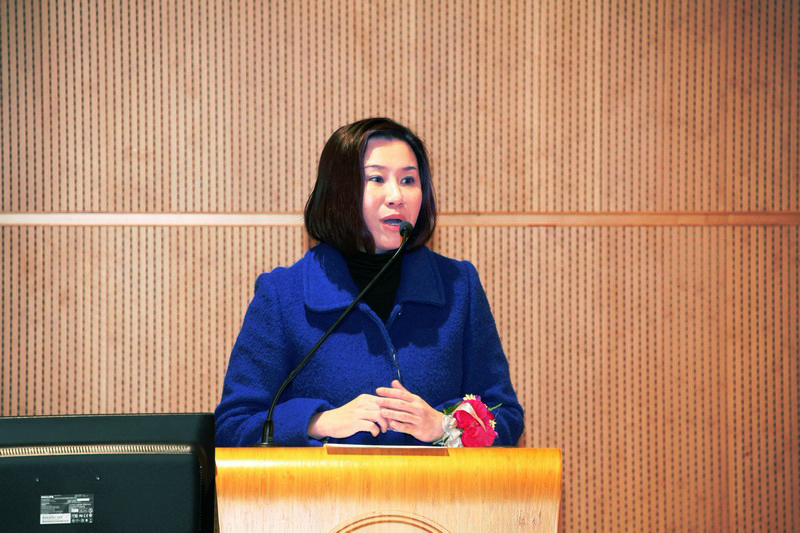 Professor Scarlet Tso remarked that the Project attracted participants from various Shatin secondary schools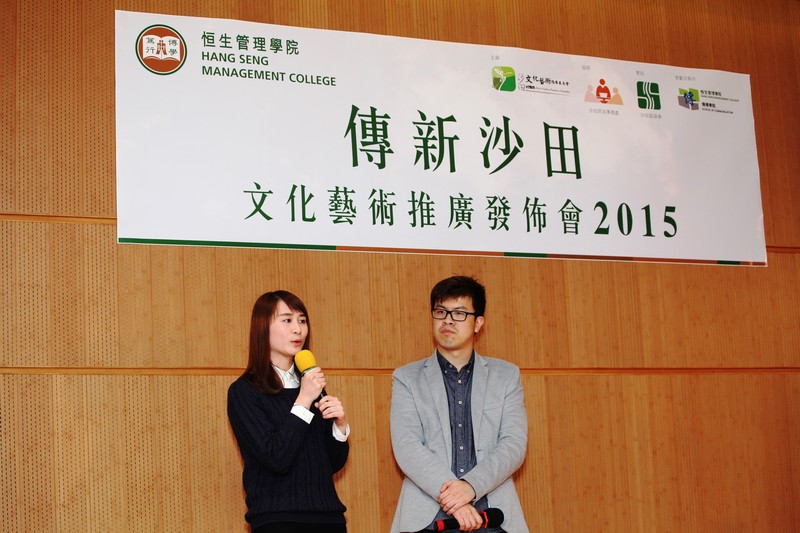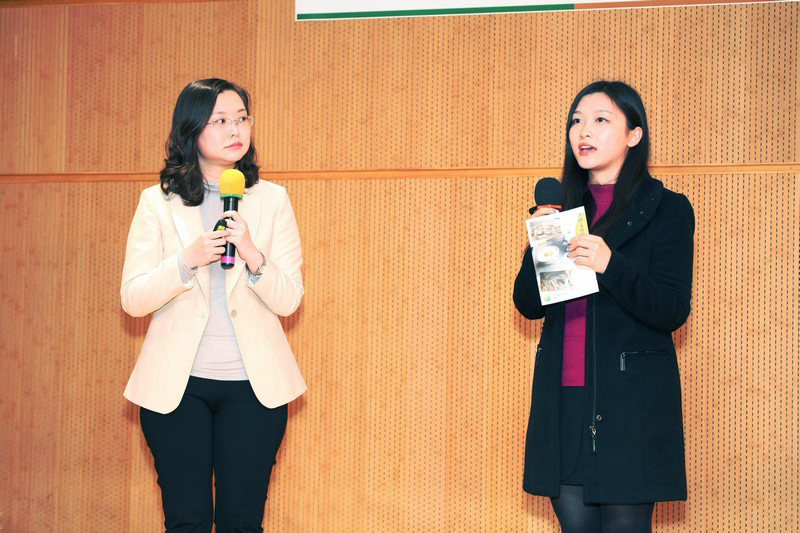 Students from the Bachelor of Journalism and Communication shared experience on production of video and booklet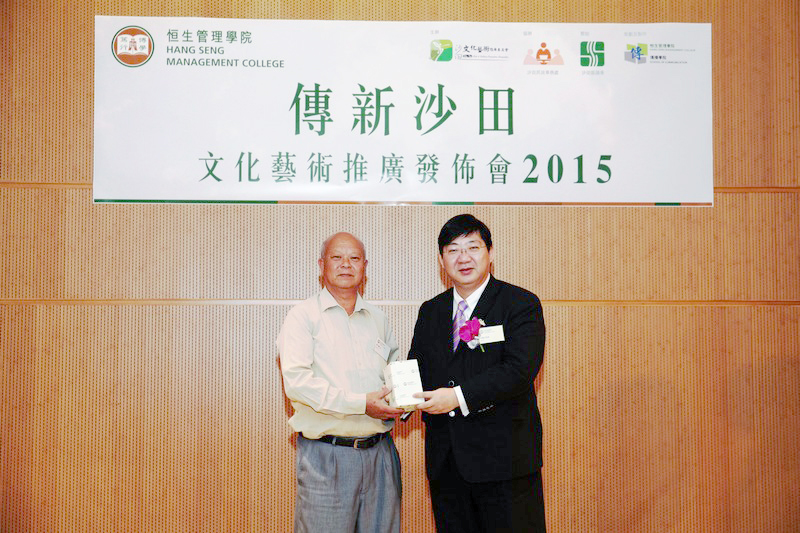 President Simon Ho presented souvenir to Mr Wong Tsz Kwong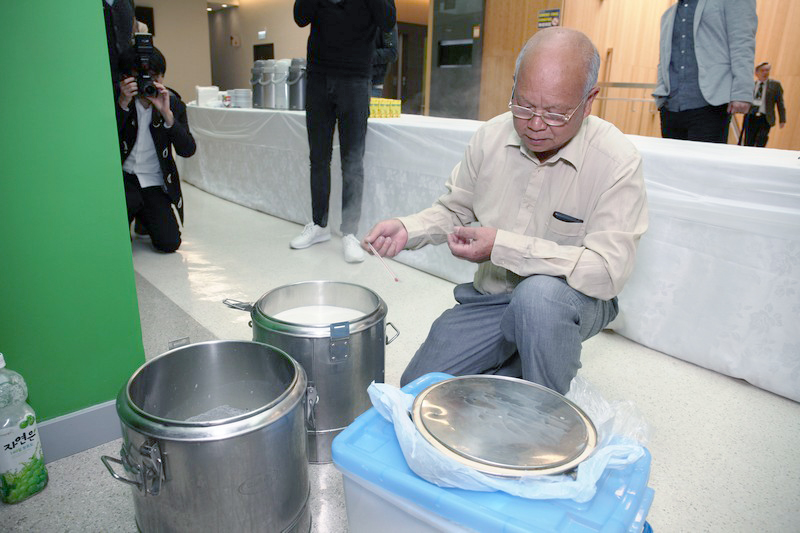 Mr Wong Tsz Kwong made traditional "Shan Shui Dou Fu Hua"
A group photo of representatives from HSMC and Shatin Arts & Culture Promotion Committee