BJC Talk Series 20: Press Freedom at Risk
3 December 2014
BJC Talk Series 20: Press Freedom at Risk
Ms Shirley Yam Mei Ching, Vice-chairperson of Hong Kong JournalistsAssociation, was invited to be the guest speaker at the BJC Talk Series 20. MsYam shared her viewpoints on Hong Kong recent development of press freedom.
Ms Yam illustrated the true essence of press freedom and the difficultieson defending the press freedom with different cases. Ms Yam pointed out thateven though every media owns its stand, she hoped journalists can be objectivewhen reporting and writing news by getting more information to get a fullpicture on each matter. The journalists should report authentic news in orderto avoid the doubts of being unprofessional and biased from the public.Journalists should work strictly with the principles and report news objectivelyso as to defend the press freedom.
Ms Yam's sharing deepened BJC students' understanding on the works in newsindustry as well as the importance of press freedom.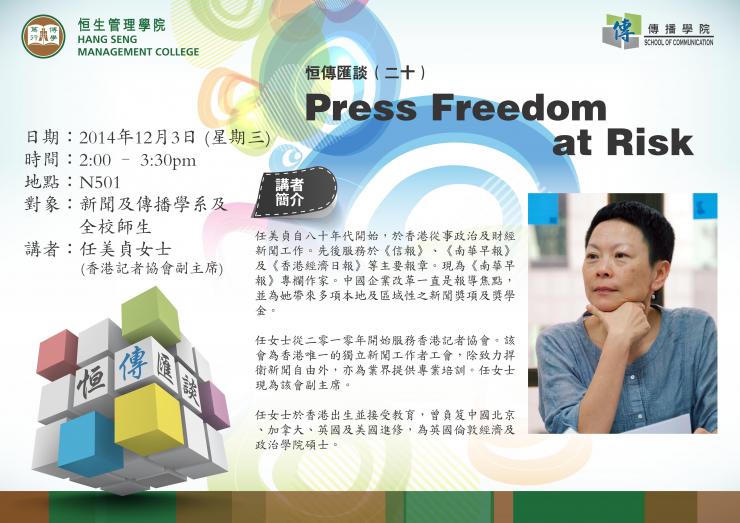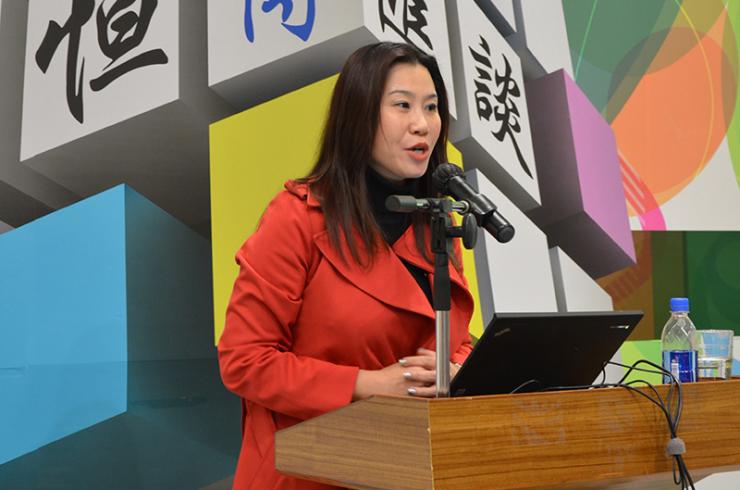 Prof Tso, Dean of the School of Communication, gave a speech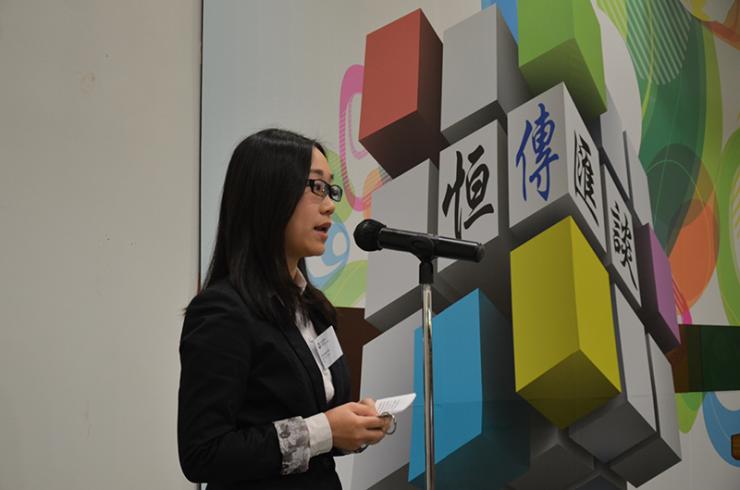 MC of the talk, Yick Yan Hung, BJC Year 3 student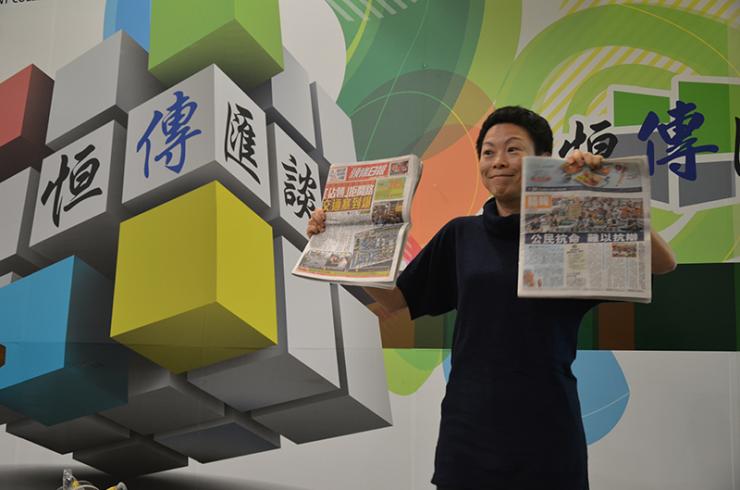 Ms Yam shared her viewpoints on Hong Kong recent development of press freedom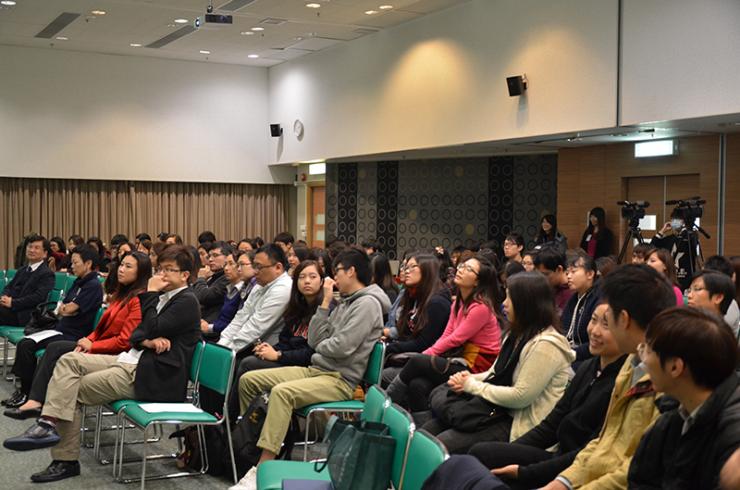 Scenes at the talk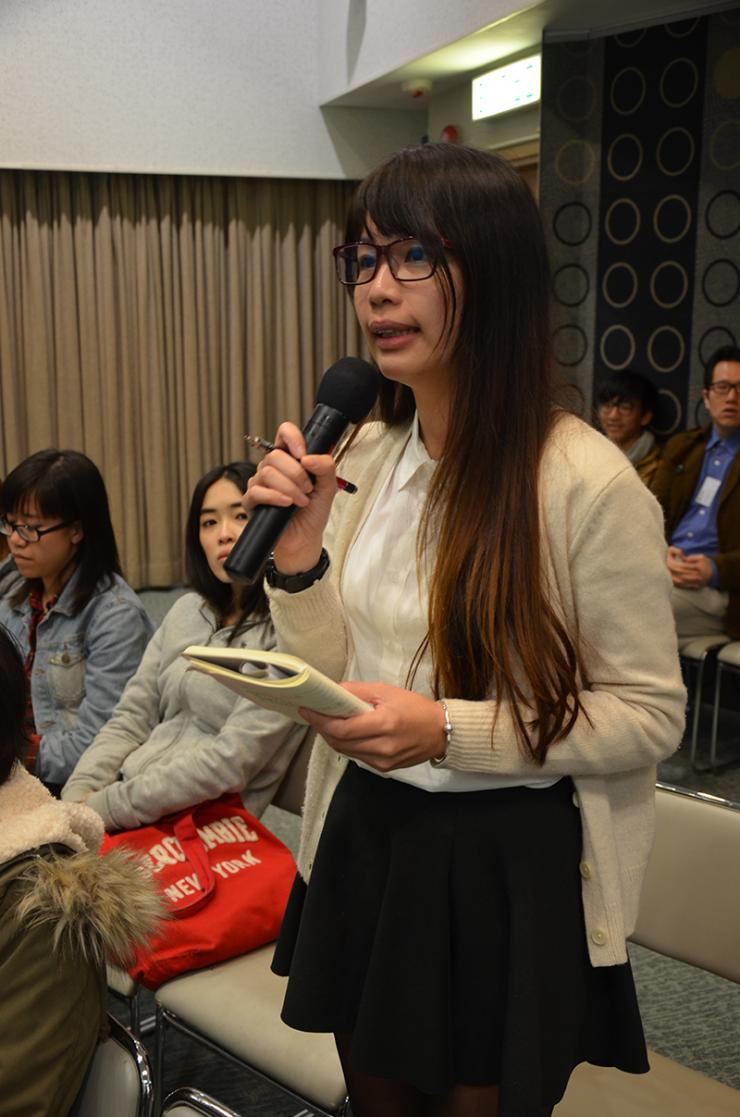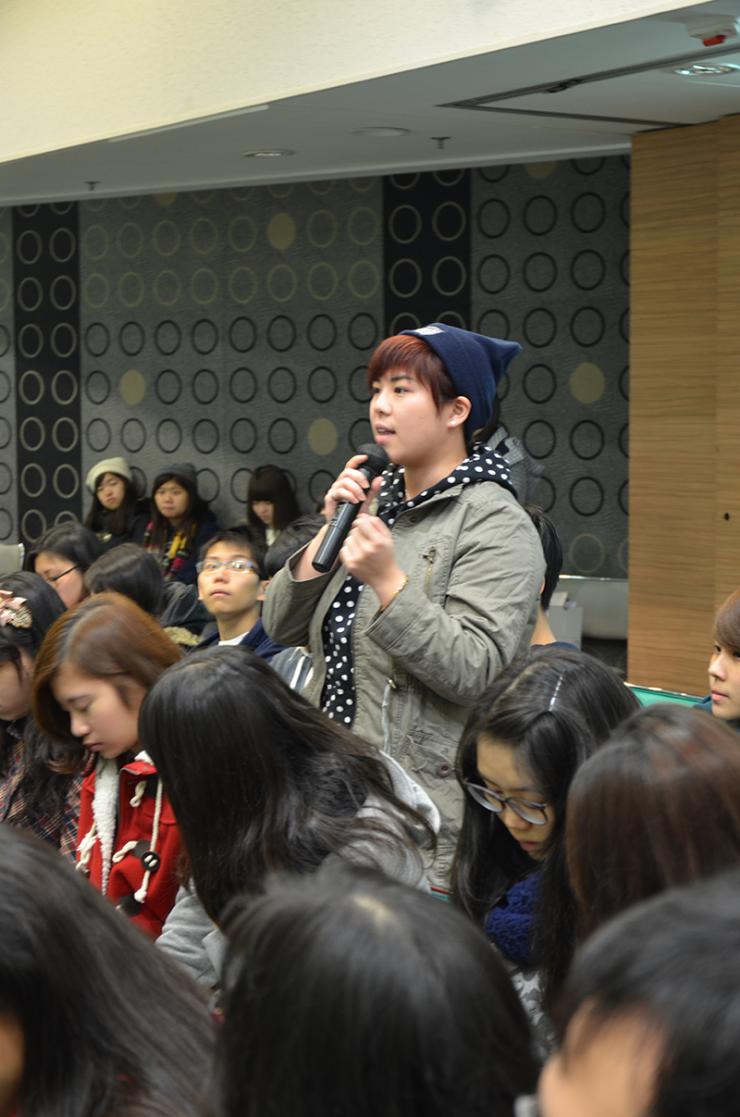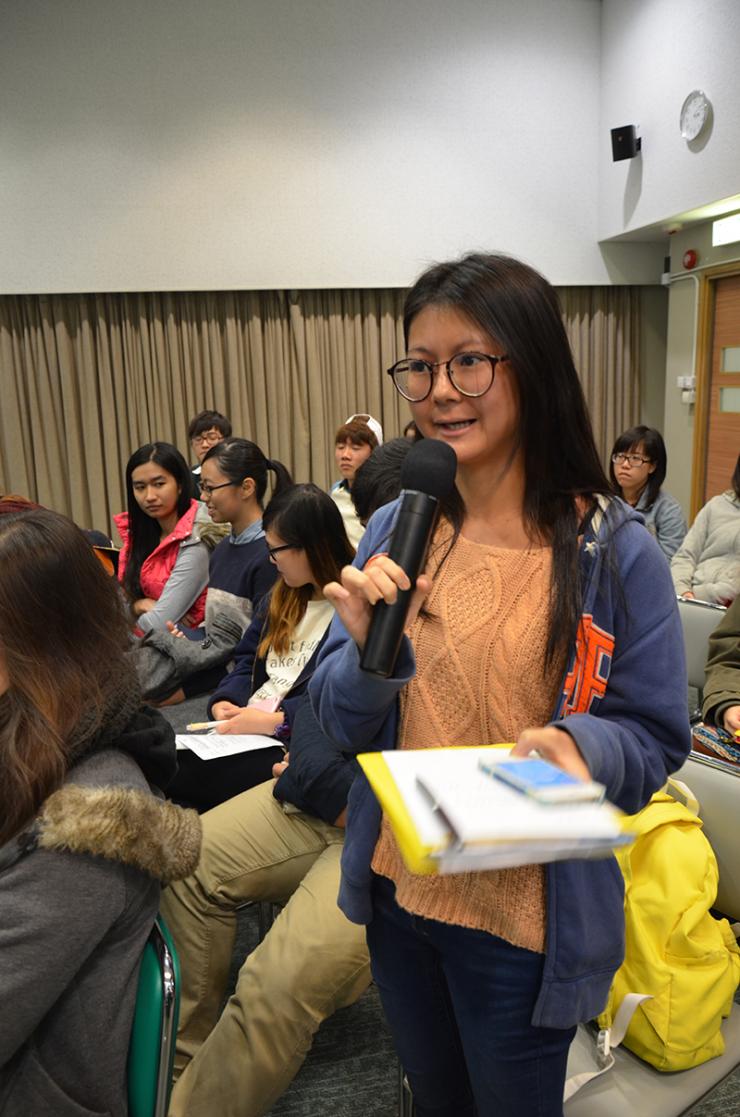 BJC students raised questions during the Q&A session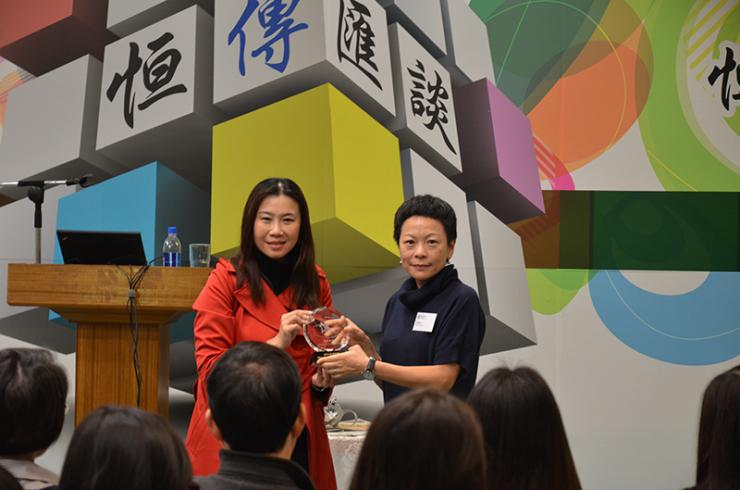 Prof Tso (left) presented a souvenir to Ms Yam (right)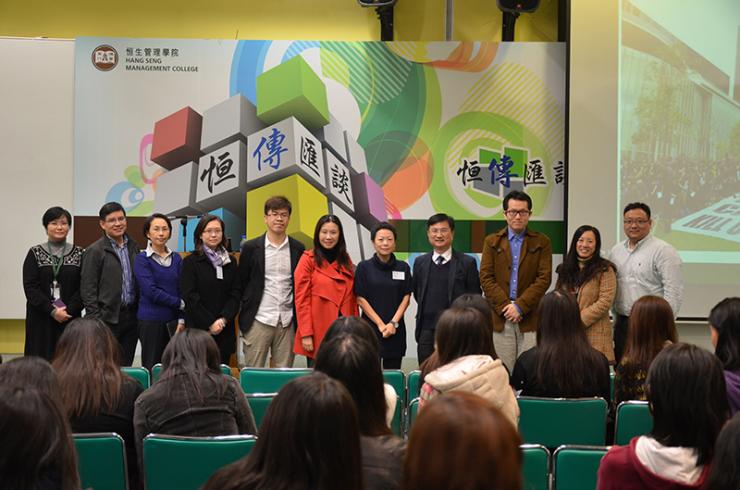 Group photo of Ms Yam and Professors from BJC