Distinguished Lecture Series—Dr Gao Xingjian, Winner of Nobel Prize in Literature
3 November 2014
Distinguished Lecture Series—Dr Gao Xingjian, Winner of Nobel Prize in Literature
Le Deuil de la Beaute Film Screening and Seminar
The Provost's Office's Artsat HSMC programme was honoured to have invited Dr Gao Xingjian, Winner ofNobel Prize in Literature in 2000, as the first speaker of the College'sDistinguished Lecture Series.
On 3 November 2014, Dr Gao Xingjian came to HSMC and waspresent at the screening of his film Le Deuil de la Beaute. It wasfollowed by a seminar with Professor Gilbert Fong, Provost of HSMC, as themoderator. About 100 guests, teachers and students attended the screening andthe seminar.
Dr Gao described his film as a cinematic poem, which tookseven years in the making. The two-hour film was composed of beautifullydesigned poetic images constructed by performances of actors and actresses superimposingon the scenic views of cities around the world. The uniquely poetic elements ofthe film represent a breakthrough of traditional film narratives.
At the seminar, Professor Fong led a discussion on the filmwith regard to Dr Gao's creative ideas and his critical views on aesthetics. DrGao said that he would like to bring his audience to reflect upon the spirit ofart and aesthetics in modern life. The film was an attempt to revive the spiritand the humanistic pursuit of aesthetics which may contribute to anotherRenaissance in the world.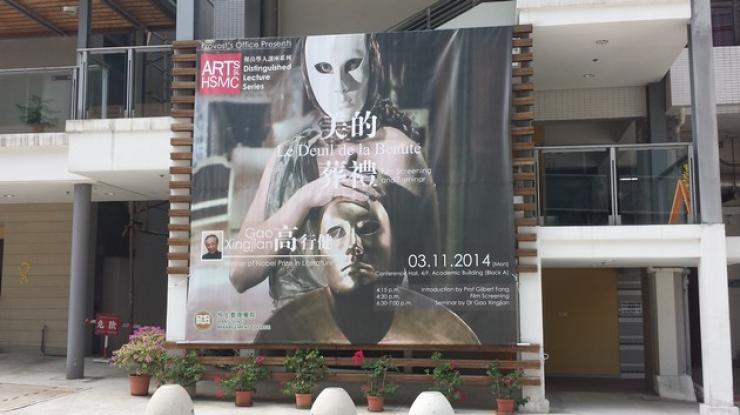 Screening and seminar of Le Deuil de la Beaute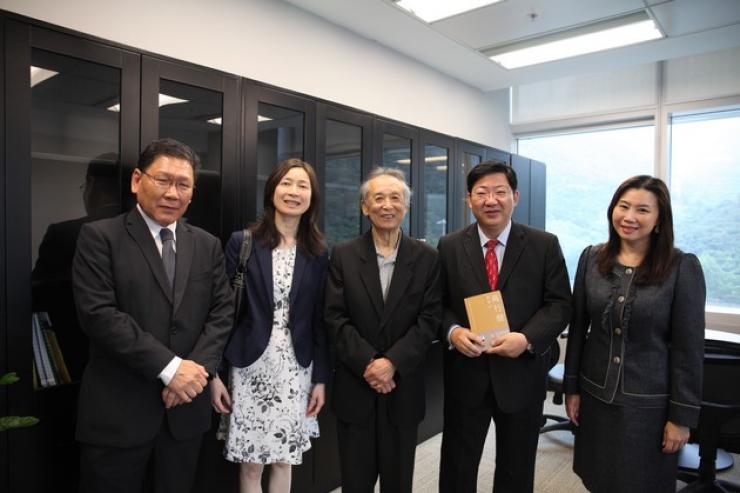 Group photo of Dr Gao Xingjian and HSMC representatives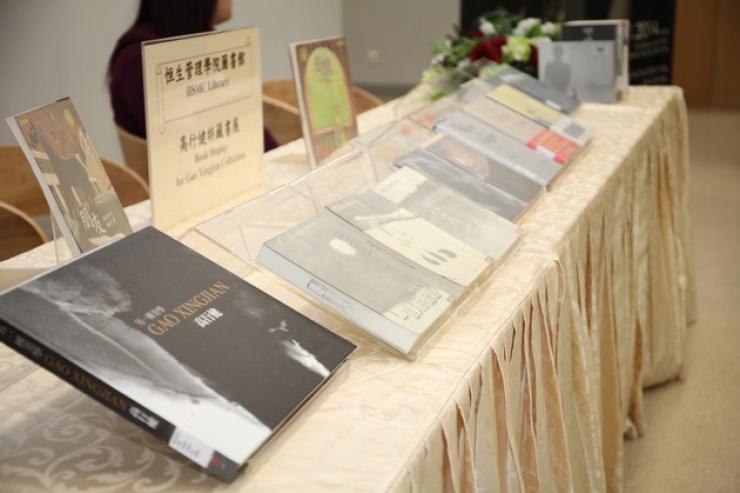 Gao XingJian Collection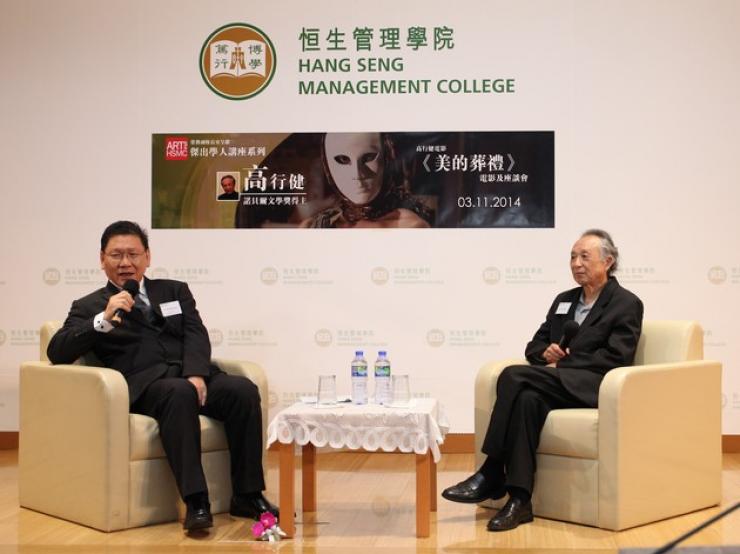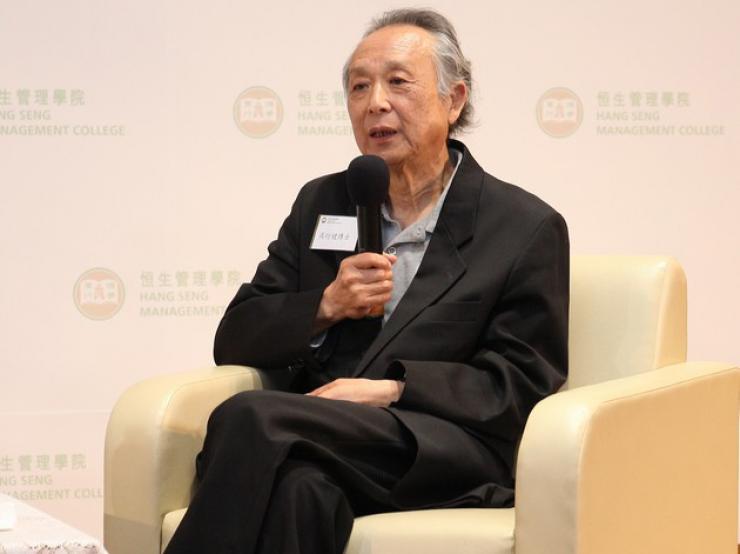 Discussion between Dr Gao Xingjian and Professor Fong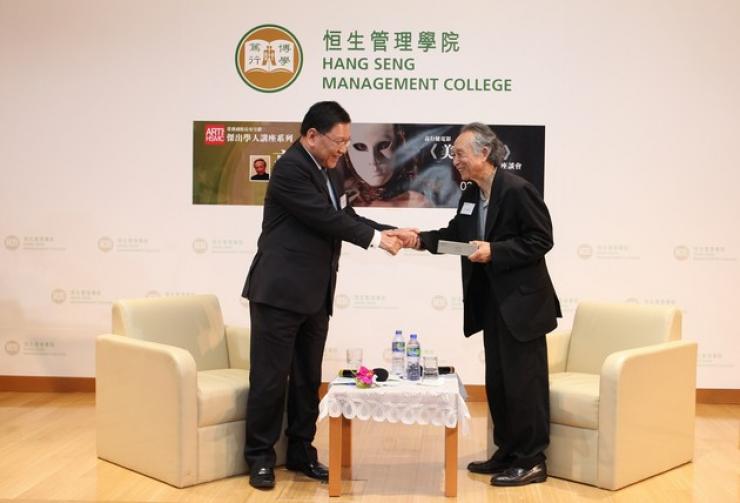 Professor Fong presented a souvenir to Dr Gao Xingjian