Five-day Academic Trip in Taiwan
3 November 2014
Five-day Academic Trip in Taiwan
Prof Simon Ho, President, Prof Scarlet Tso, Associate Vice-President (Communications and Public Affairs) and Dean of School of Communication, Prof Raymond So, Dean of School of Business and Associate Professor James Chang, Department Head and Programme Director of Department of Journalism and Communication paid a 5-day academic visit to Taiwan aiming to promote HSMC and form alignments and partnerships with Taiwan universities.
The visiting faculty team had meaningful dialogues with prominent officials from the Legislative and education bureaus, including Mr Wang Jin-pyng, President of Legislative Yuan, Ms Yeh, Director General and Ms Duh, Deputy Director General of the Department of Hong Kong & Macao Affairs of the Mainland Affairs council, the Executive Yuan, R.O.C. and Commissioners from the Ministry of Education, including Dr Chen, Political Deputy Minister, Mr Huang, Director General and Ms Ma, Deputy Director General from the Department of Higher Education.
The visiting faculty team also met with leading universities in Taipei. HSMC is honoured to have invited Dr Wu Chin Chi, Head Principal of the Taiwan University of Education, to become our Emeritus Professor, to which Dr Wu delightfully accepted. The signing ceremonies of Academic Cooperation Agreement were held with Fu Jen Catholic University and Shih Hsin University which will provide students from HSMC and the two institutions with more exchange opportunities.
Prof Ho and other academic staff also visited Presidents, Deans and professors from National Chengchi University and National Taipei University to engage in exchange activities and discuss future academic collaboration.
It is envisioned that both academic staff and students will benefit from this constructive trip, and the scholastic environment will be fostered at HSMC.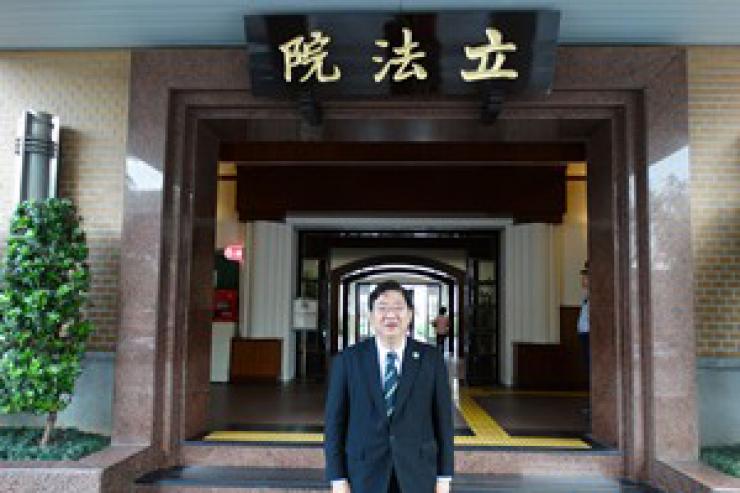 何校長拜會立法院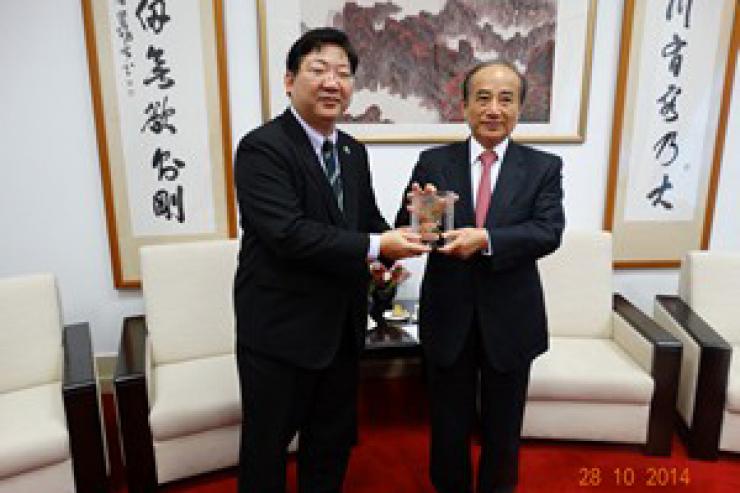 何校長致贈立法院王院長紀念品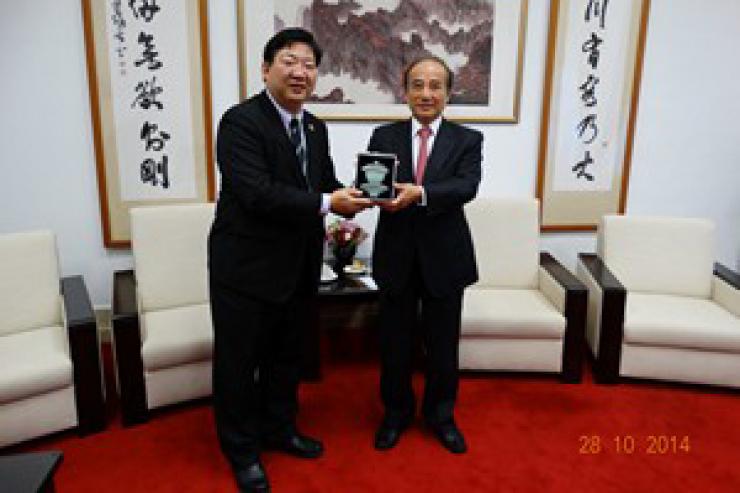 立法院王金平院長致贈何校長紀念品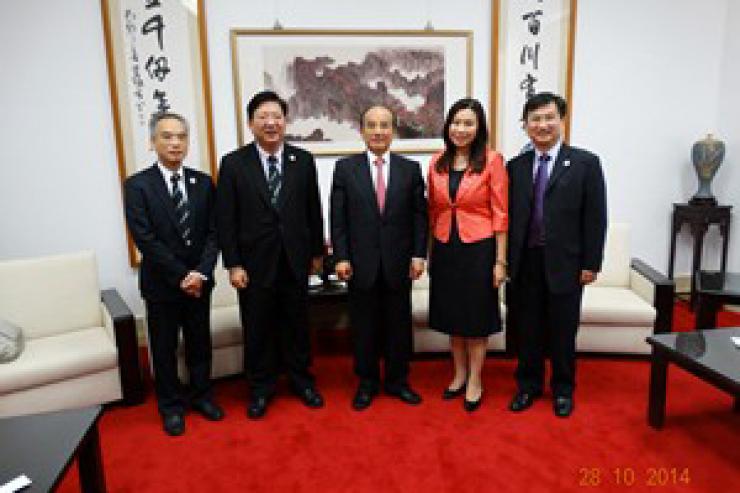 何校長及團員與立法院王院長合影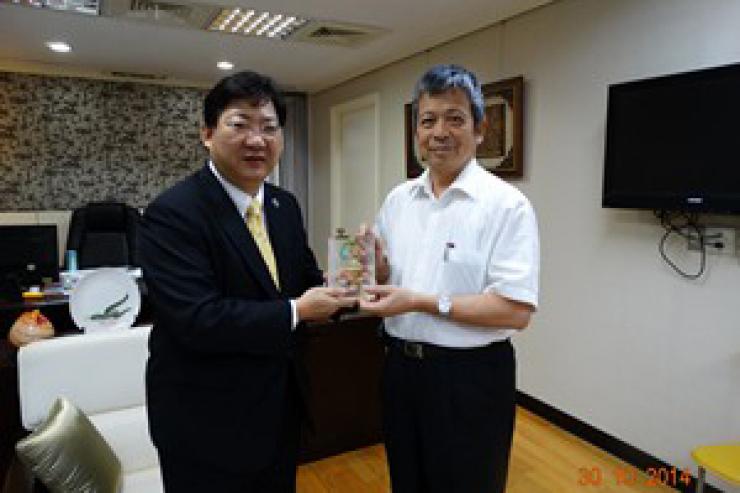 何校長拜會教育部陳政務次長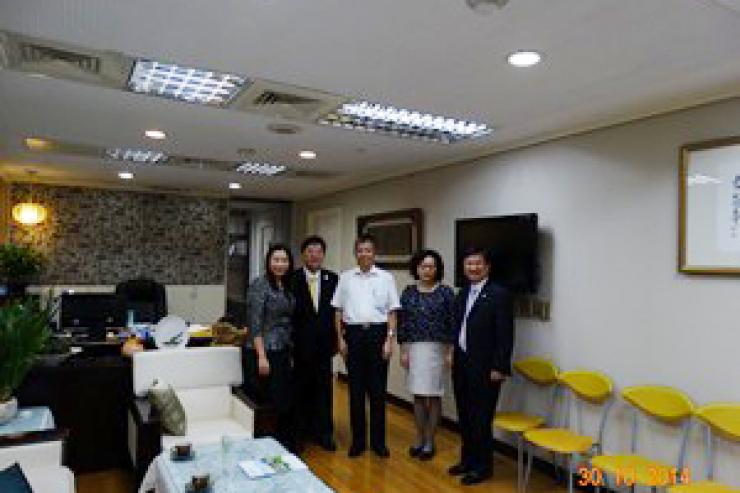 何校長一行與教育部陳次長及高教司黃司長合影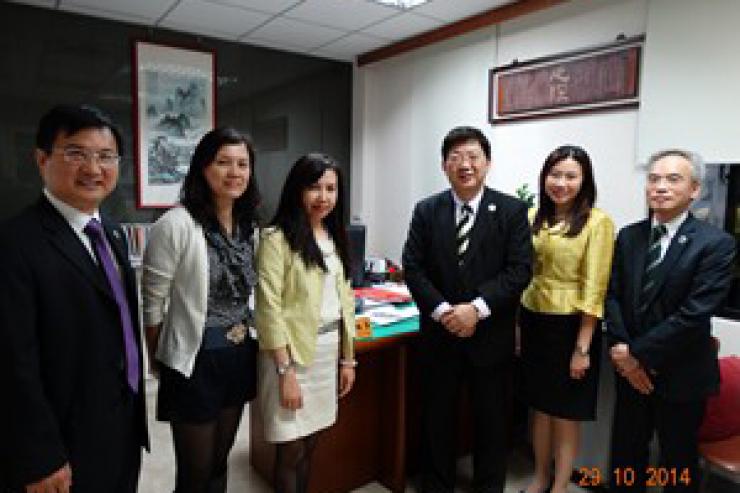 何校長一行拜會教育部高等教育司馬副司長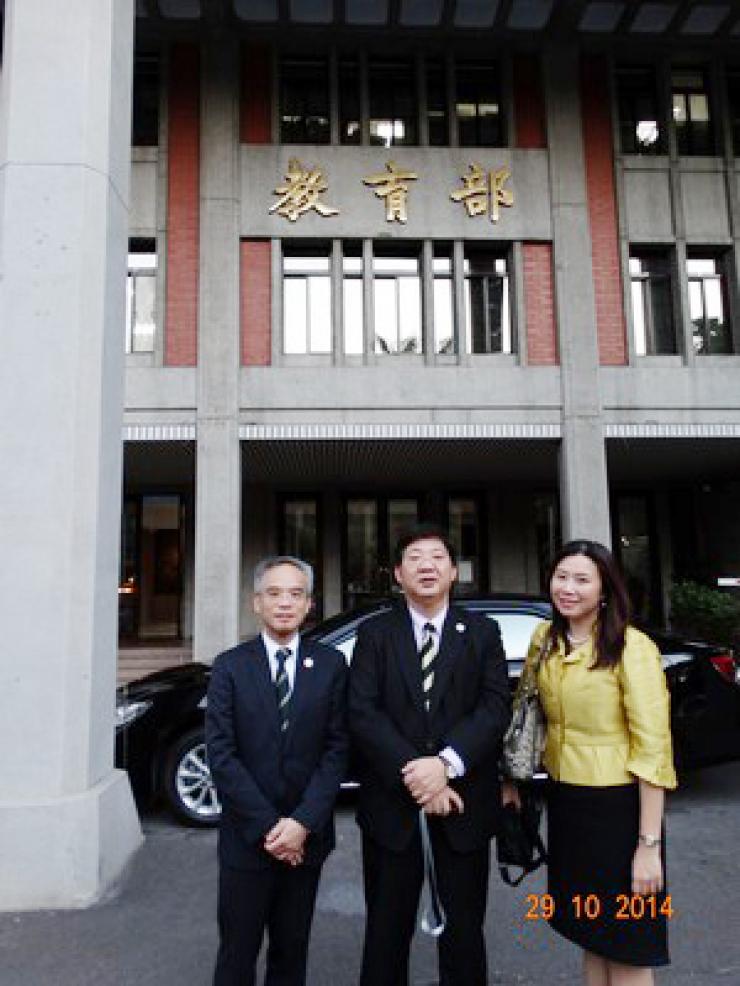 何校長一行拜會教育部(1)
何校長一行拜會教育部(2)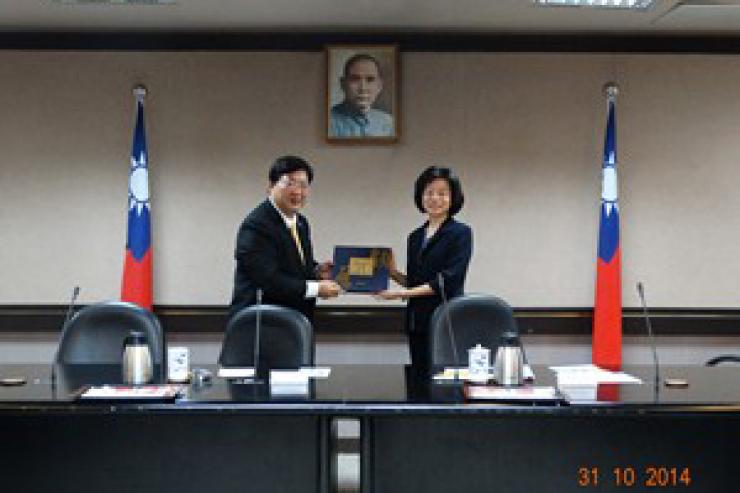 何校長拜會大陸委員會港澳處葉處長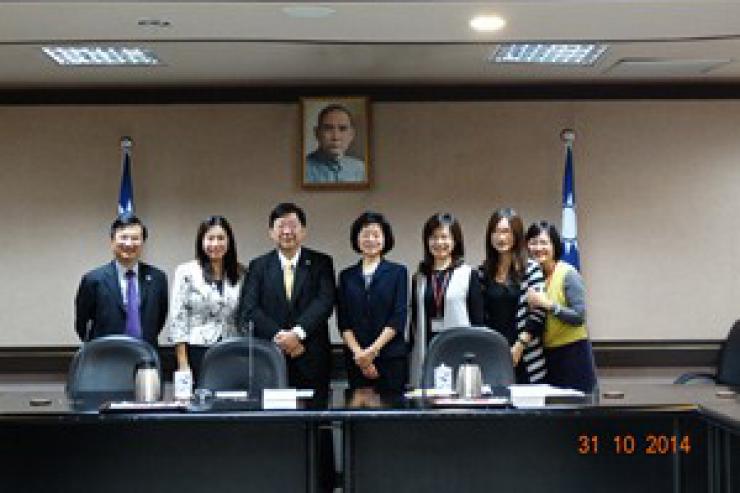 何校長與大陸委員會葉處長及同仁合影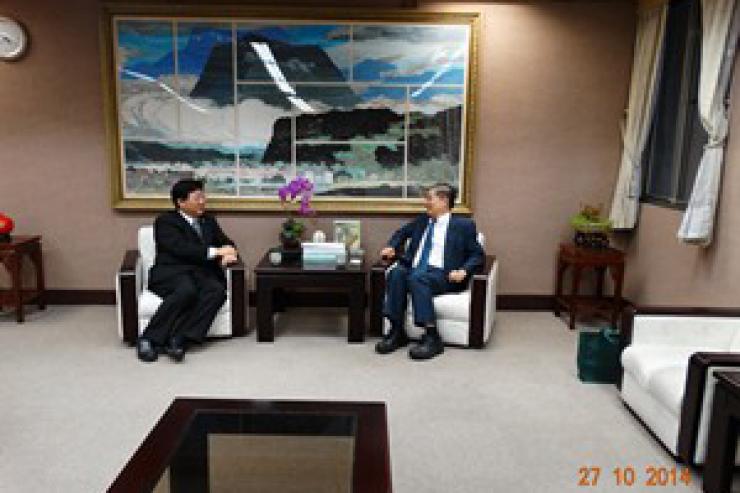 何校長與國立政治大學林署理校長晤談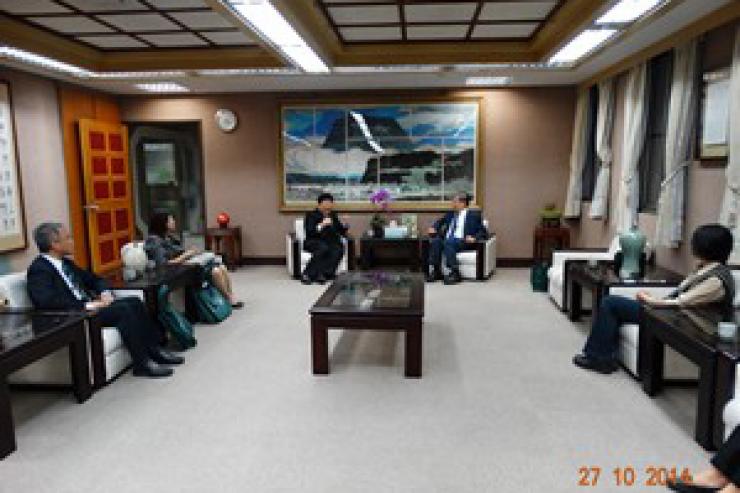 何校長一行拜會國立政治大學林署理校長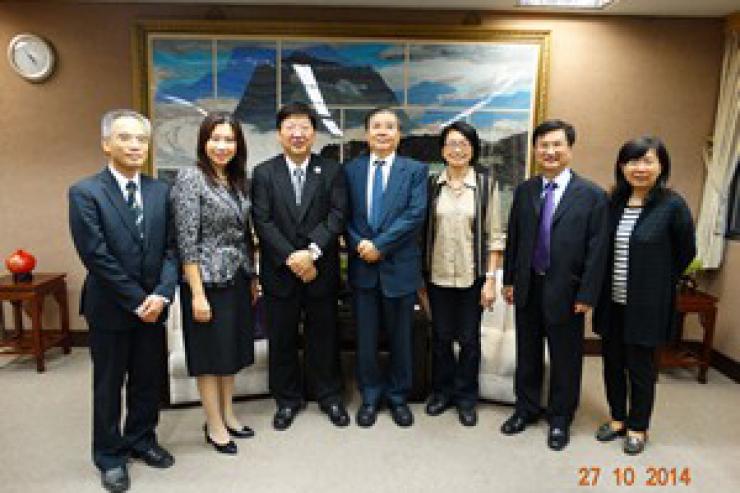 何校長一行與林署理校長及國際合作處車院長合影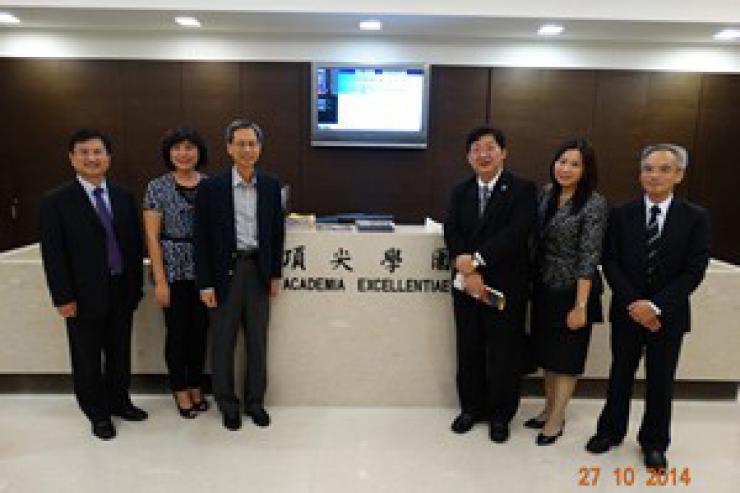 政治大學商學院唐院長接待何校長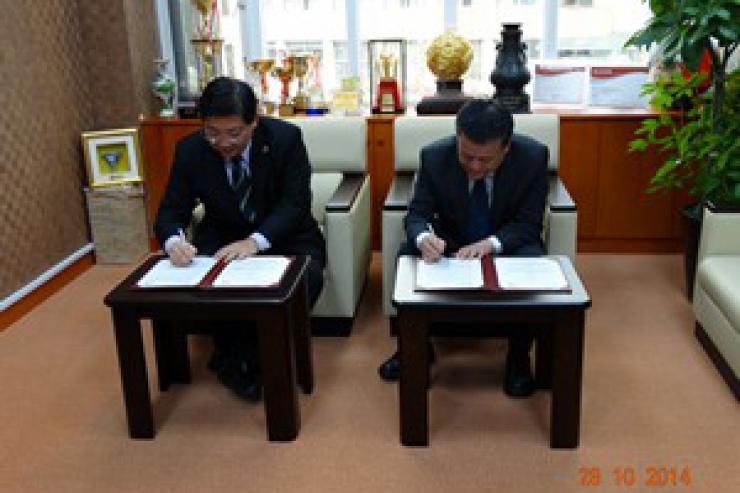 何校長與世新大學吳校長簽署合作交流協議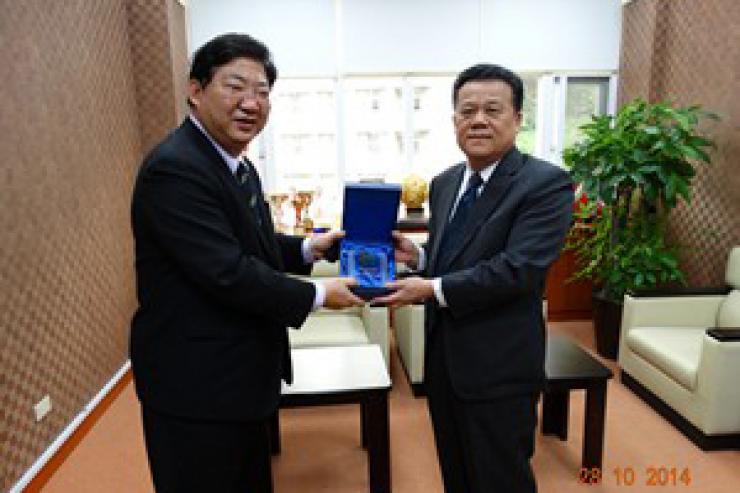 何校長與世新大學吳校長交換紀念品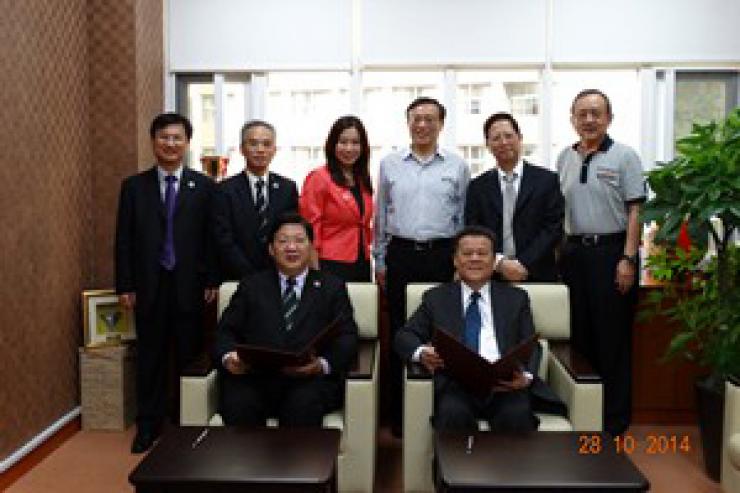 何校長與世新大學吳校長簽約後兩校同仁合影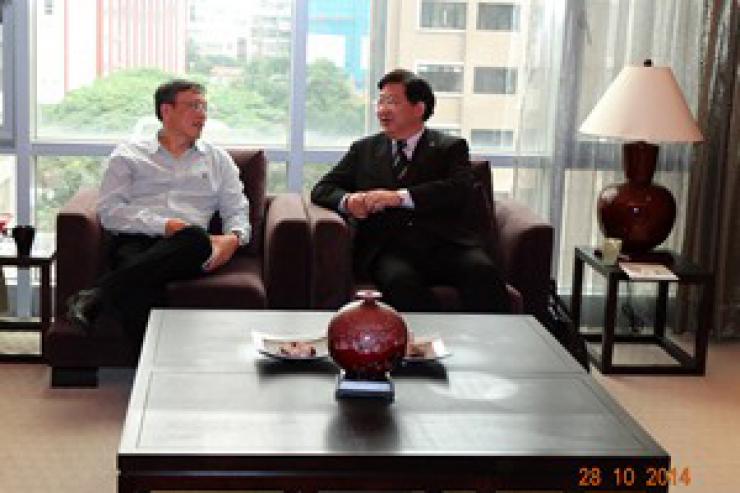 何校長參觀世新大學管理學院並與徐院長晤談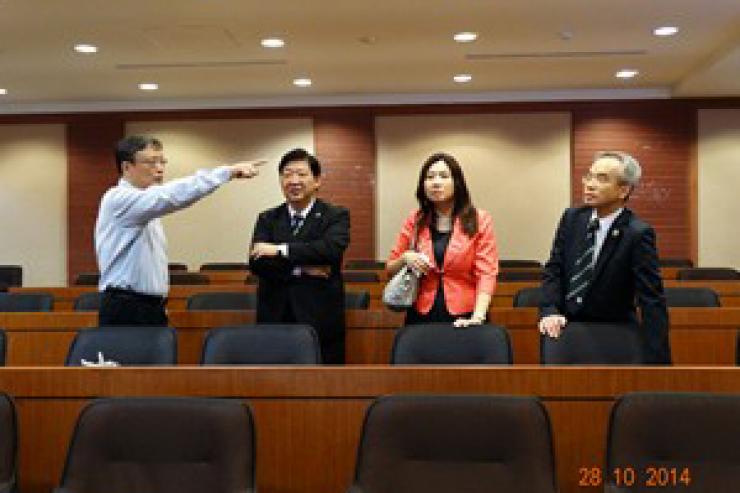 何校長參觀世新大學會議廳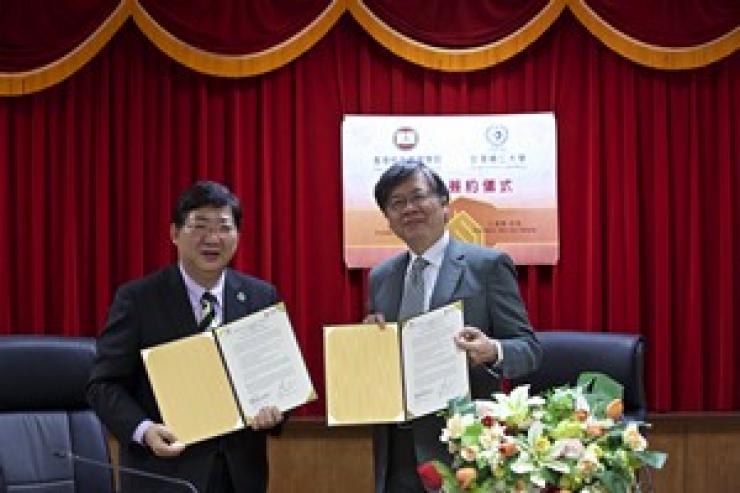 何校長與天主教輔仁大學江校長簽署姊妹校交流合作協議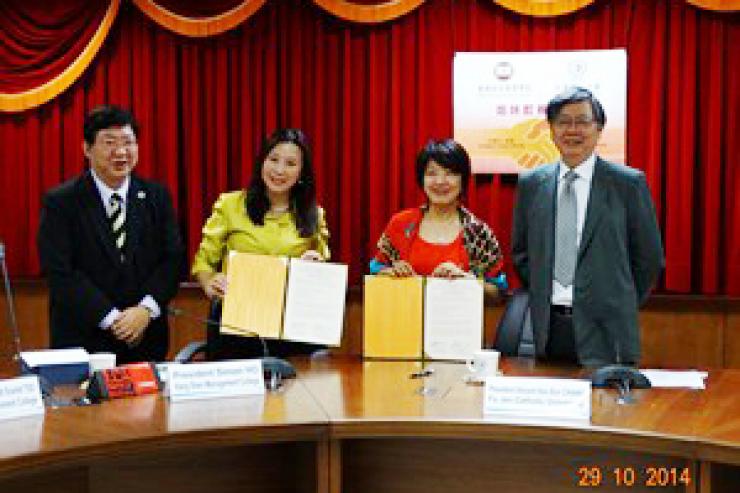 曹院長與輔仁大學傳播學院吳院長簽署兩院交流合作協議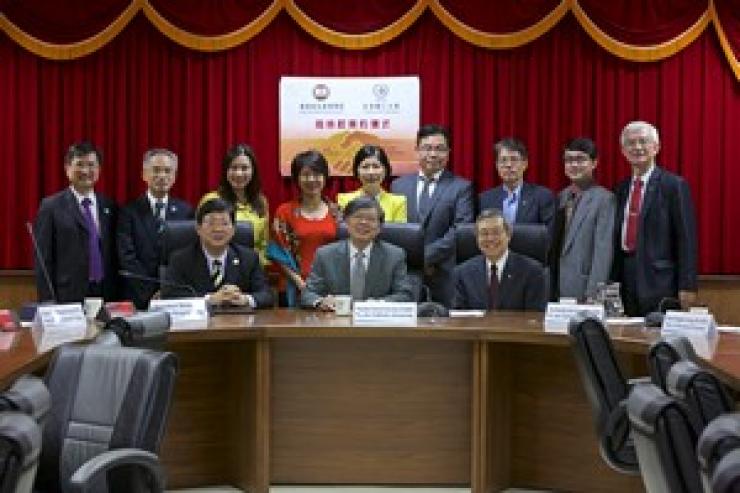 何校長與輔仁大學江校長及兩校同仁合影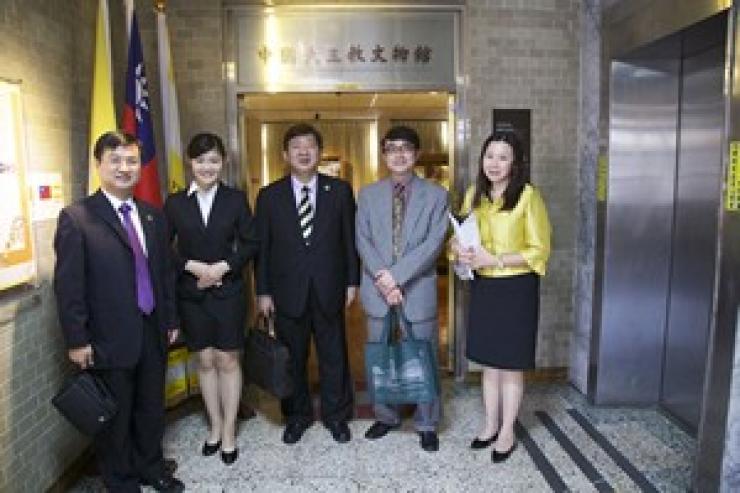 何校長一行參觀輔仁大學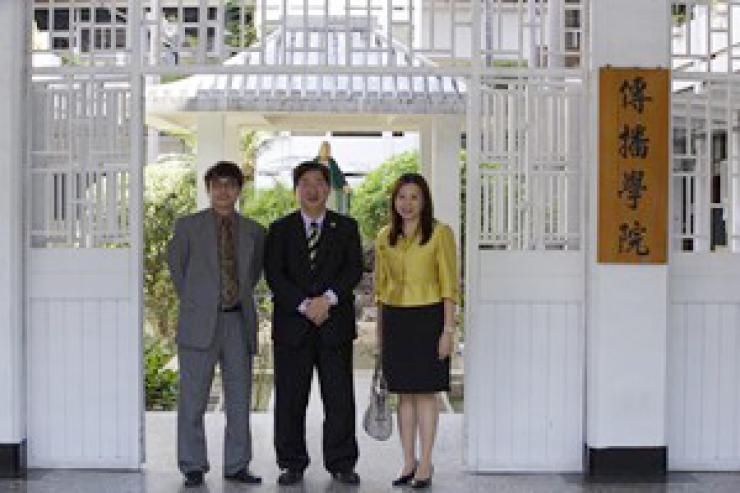 何校長一行參觀輔仁傳播學院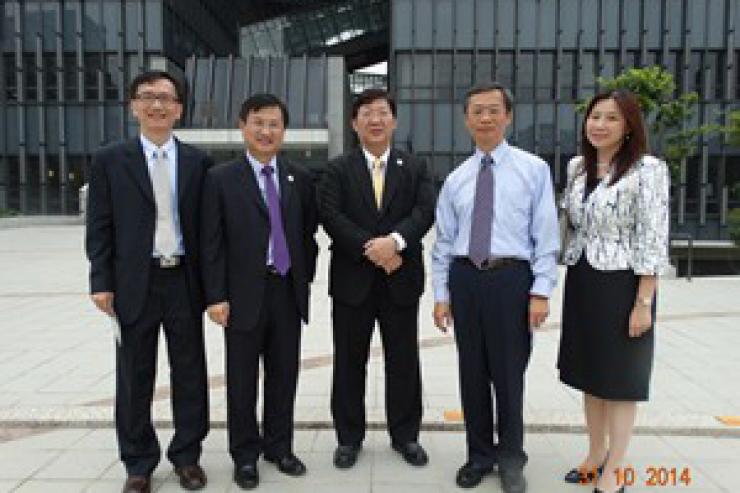 何校長與國立台北大學薛校長及同仁合影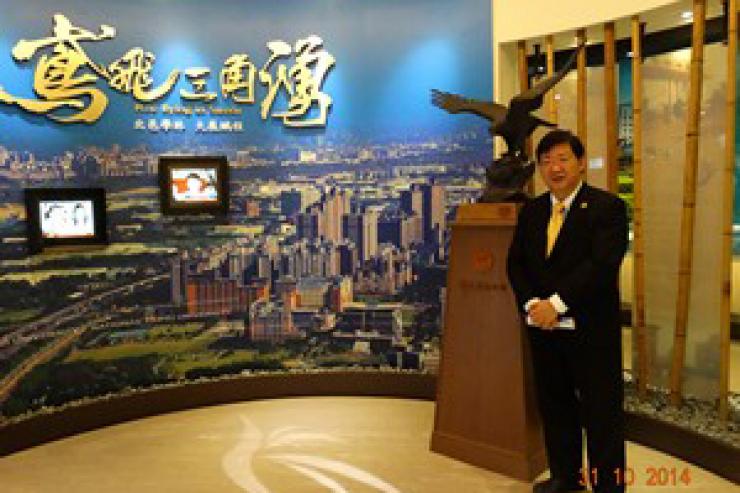 何校長參觀台北大學校史館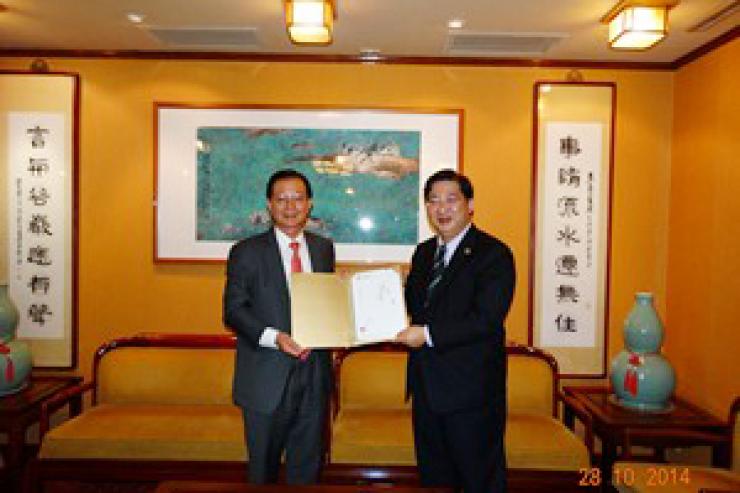 何校長致送台灣教育大學系統總校長吳清基榮譽教授聘書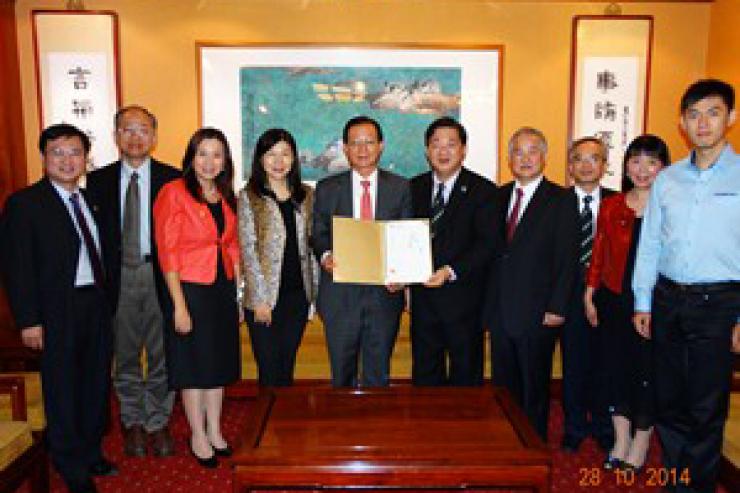 何校長一行與吳校長﹑潘維剛立委及黃城教授等人合影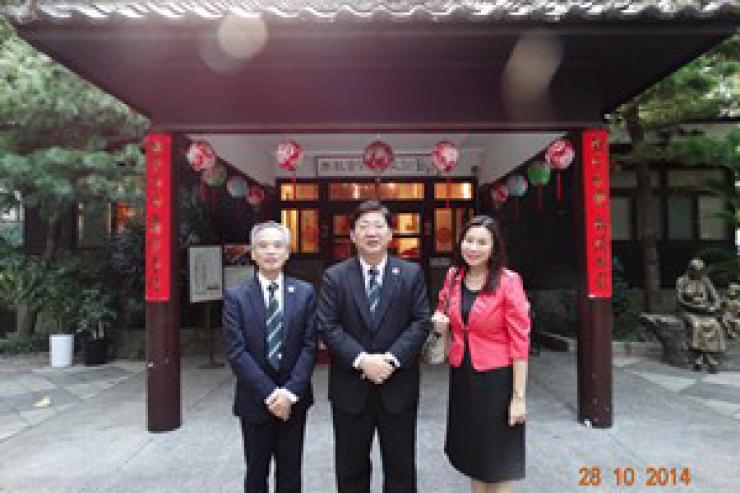 何校長一行參觀台北市長官邸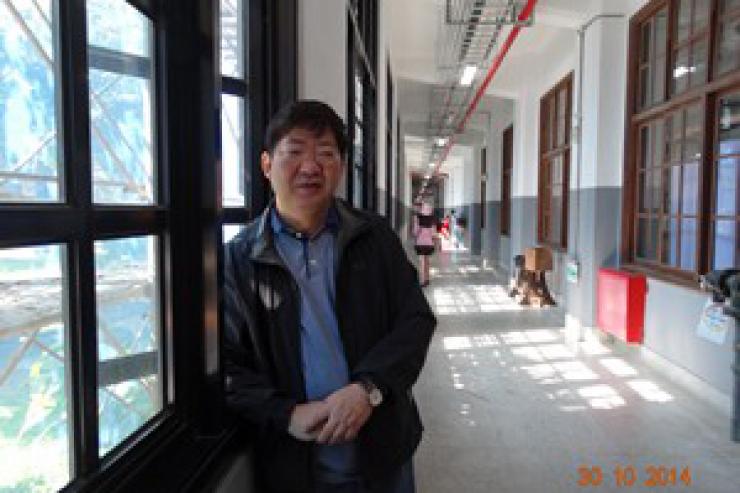 何校長參訪松山文創園區(1)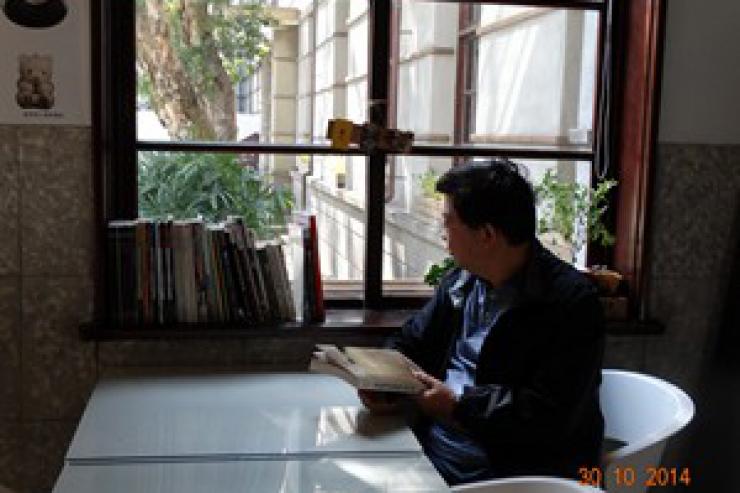 何校長參觀松山文創園區(2)