ACCA Hong Kong 10th Business Competition
18 February 2017
A team of two Year-3 BBA Accounting students (Man Wing Ki, Sandy and Mark Yee Man, Christy)and one Year-3 BBA-Corporate Governance student (Lau Po Chui, Tracy) won the second runner-up award in the 2016 ACCA Hong Kong Business Competition.
Marking the 10th anniversary of the Competition, the theme of this year's Competitions 'Youth Catalysts in Driving Social Enterprise Excellence'. Our winning team has chosen 'New Horizons Development Center' as their serving enterprise and presented a proposal with recommended action plans as to how the enterprise can help the SEN (special education needs) students to develop their careers and find jobs that can match their talents. The proposal was well-received by the panel judges and presentation was well done.
Visit thelink below for HSMC winning team's final competition performance!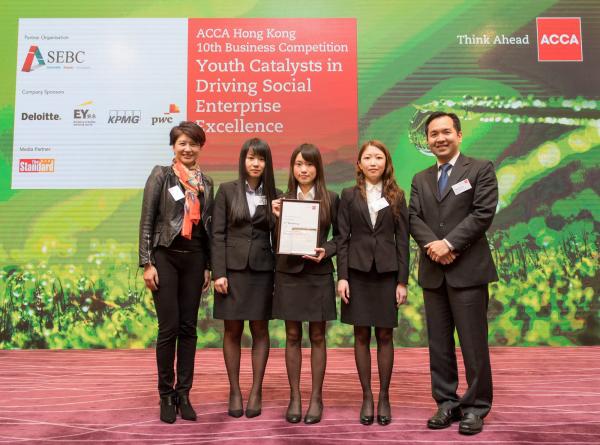 BBA students won the second runner-up in ACCA Hong Kong 10th Business Competition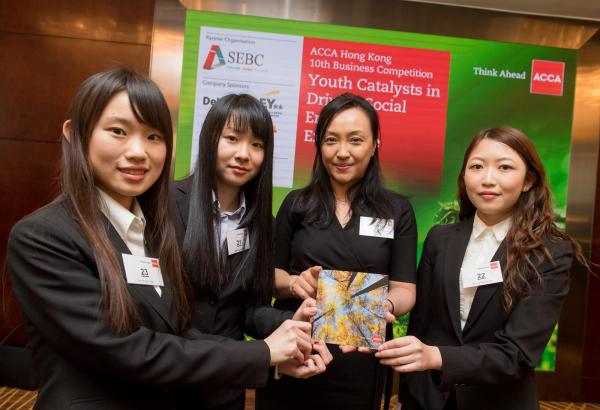 Group photo of HSMC team and their coach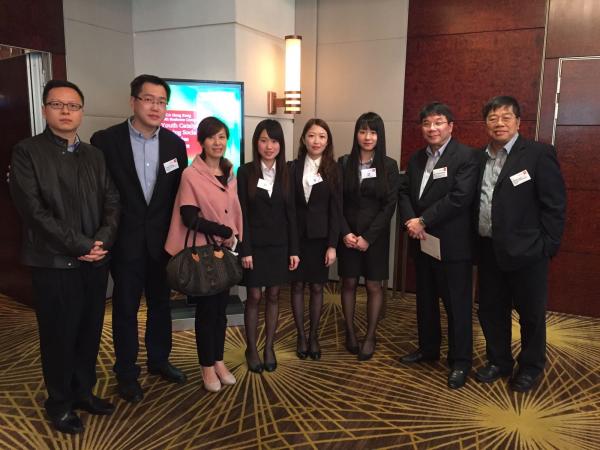 Group photo of HSMC team, their teachers and, Mr Fergus Wong, Chairman of ACCA Hong Kong 2014-2015