Public Lecture: The Palace Museum and Cultural & Creative Industries
13 February 2017
The School of Humanities and Social Science has successfully organised the Public Lecture: The Palace Museum and Cultural & Creative Industries on 13 February 2017 at Fung Yiu King Hall, Hang Seng Management College (HSMC).
The speaker, Professor CHOU Kung Shin, who served as President of the Palace Museum (Taiwan) from 2008-12 and successfully organized the first major collaborative exhibition in Taipei with the Palace Museum of Beijing in 2009,followed by the "Landscape Reunited: Dwelling in the Fuchun Mountains"exhibition in 2011, a milestone of cross-strait cultural exchange and collaboration.
In her lecture, Professor Chou shared her experience in managing and curating exhibitions at the Taipei Palace Museum and in particular her experience in promoting cultural and creative industries with the museum, which would be very relevant to the founding of the HK Palace Museum.
Archive:
https://soundcloud.com/user-244474648/public-lecture-the-palace-museum-and-cultural-creative-industries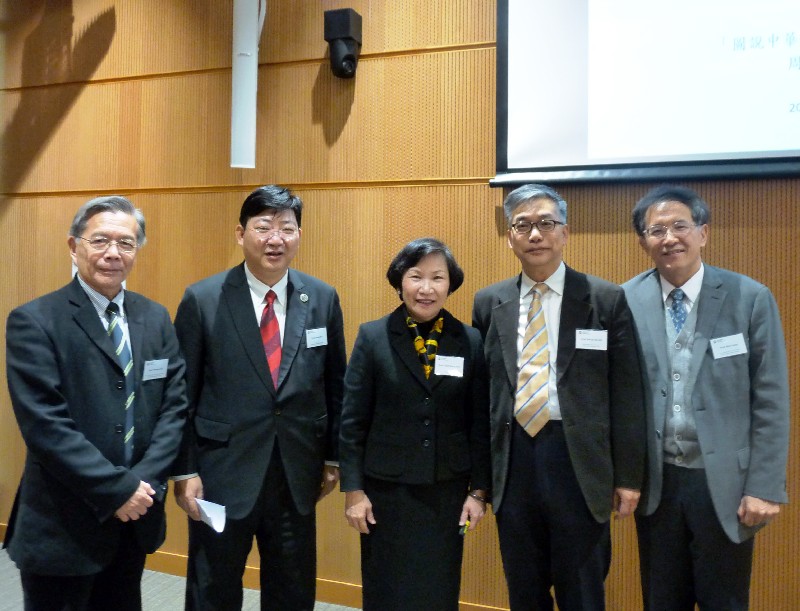 (From left the right) Dean Thomas LUK, School of Humanities and Social Science, President Simon S M HO, Speaker Professor CHOU Kung Shin, Professor Desmond HUI, Department of Social Science, and Professor KAO Lang, Head and Professor, Department of Social Science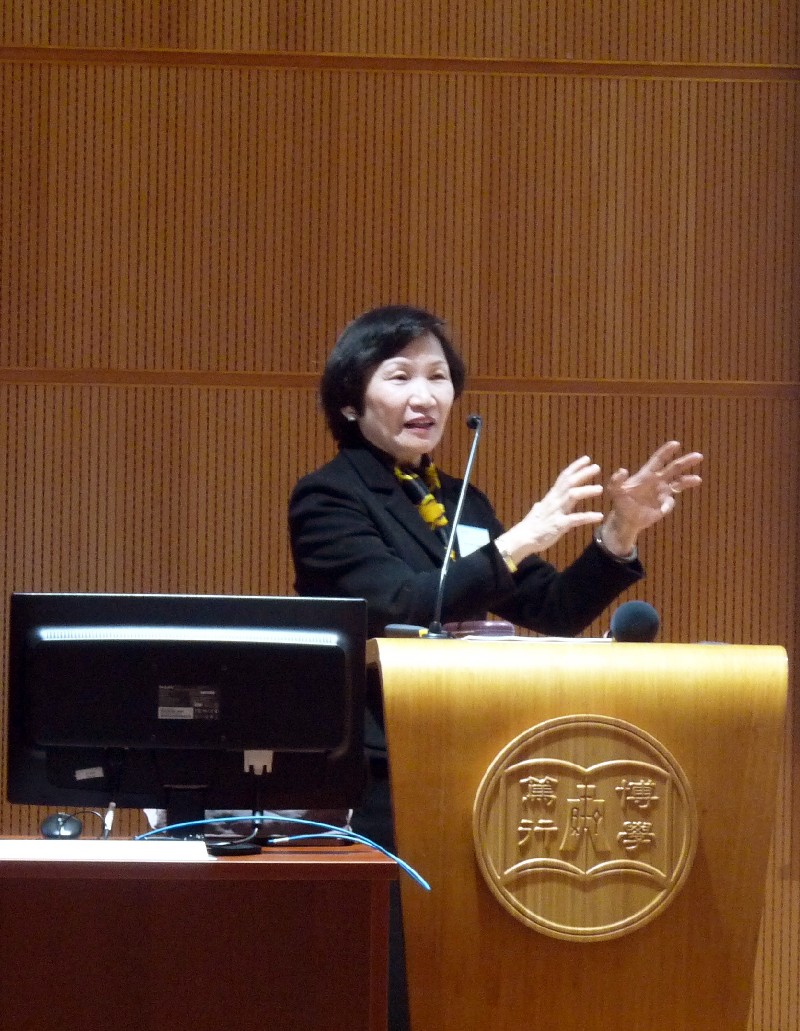 Speaker Professor CHOU Kung Shin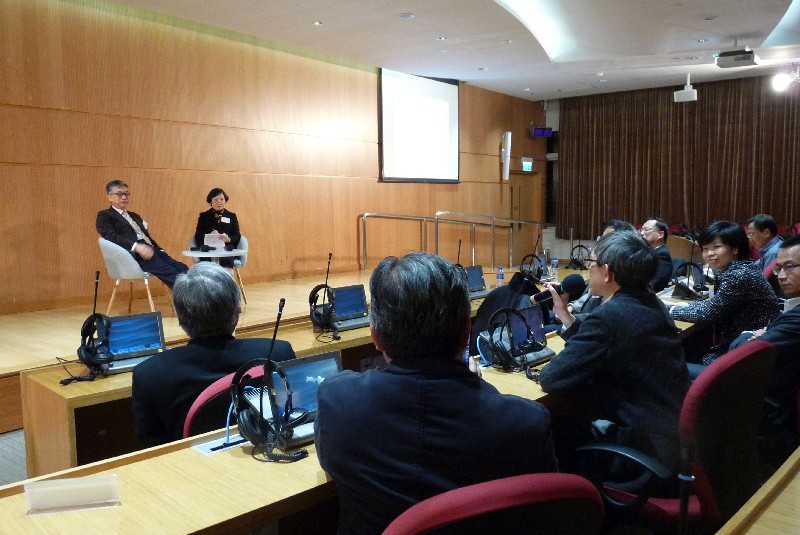 Participants were keen to raise questions and engaged in discussion with the speaker