HSMC Business Journalism Awards Recognises Outstanding Journalists
13 February 2017
To recognise professional business journalists and their contribution to the community, the School of Communication of Hang Seng Management College (HSMC) launched the first Business Journalism Awards 2015/16and held the Awards Presentation Ceremony at the Auditorium of Lee Quo Wei Academic Building on 13 February 2017. HSMC was greatly honoured to have Dr Moses Cheng Mo Chi, Chairman of the Independent Insurance Authority and Chairman of HSMC's College Council, as the officiating guest. Some 400 guests attended the ceremony to congratulate the award winners, including judges of the Awards,awardees, management of HSMC and guests from the political, business, financial and academic fields, and the media.
The Business Journalism Awards 2015/16 is the first large-scale business journalist competition organised by the School of Communication of HSMC. Different from similar award programmes established by other institutions, the HSMC Business Journalism Awards comprehensively cover sa great variety of business and financial news reporting by the media,composing seven categories including Best Business and Corporate News Reporting, Best Financial News Reporting, Best Property Market News Reporting,Best Financial Feature, Best Layout of Business Section, Young Business Reporter of the Year and Business Reporter of the Year.
The award programme received overwhelming responses with more than 400 entries. Awardees were selected by a panel of judges comprised of 42 professionals from different sectors based on different criteria including news impact and value, originality, reportorial quality and so on.
Dr Moses Cheng Mo Chi, officiating guest of the ceremony,said in his speech, "Hong Kong enjoys a geographical advantage and a stable social environment. Added to that is a free flow of information which is vital for its being as an international trade and financial hub. Professional andall-round business and financial news reporting helps people to make their business and investment decisions in an appropriate manner." He praised the journalists for their efforts in exploring news angles and bringing valuable information,which deserve community-wide recognition.
HSMC President Simon S M Ho said in his speech, "The School of Communication of HSMC is the first to organise a Business Journalism Award samong tertiary institutions. Apart from nurturing communication specialists and enhancing the professionalism of news reporting, the School also highly recognises outstanding business journalists who are relentless in their pursuit of quality work. He encouraged them to strictly uphold their journalist ethics as well as professional and liberal qualities in order to fulfill their social responsibility while being the fourth estate.
One of the award judges, Dr Chan Yan Chong, Adjunct Professor of Department of Management Sciences of City University of Hong Kong,pointed out that market news nowadays is overloaded, much of which comes from press releases. Reporters not only need to stay objective and fair, but also equip themselves with critical analytical abilities and news sense so that theycan stand out among others. Dr Chan encouraged journalists to pursue continuous learning   to broaden their knowledge and to be prepared for unexpected challenges.
Professor Scarlet Tso, Associate Vice-President(Communications and Public Affairs) and Dean of School of Communication,praised the local media and journalists for their important role of providing fast and all-round business and financial news reporting. She also thanked the media for their active participation in the award programme and more than 40 judges for their strenuous support.  She hoped all the participants could continue to make further achievements in the journalist profession.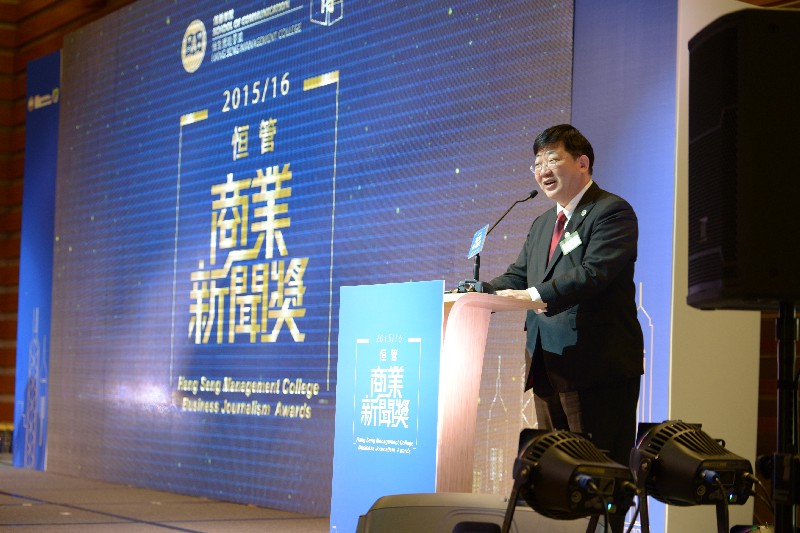 President Simon S M Ho of Hang Seng Management College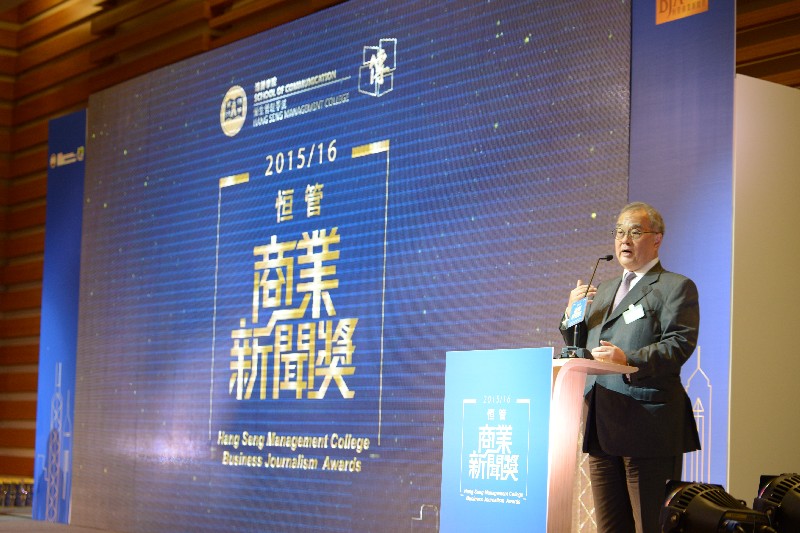 Dr Moses Cheng Mo Chi, the Officiating Guest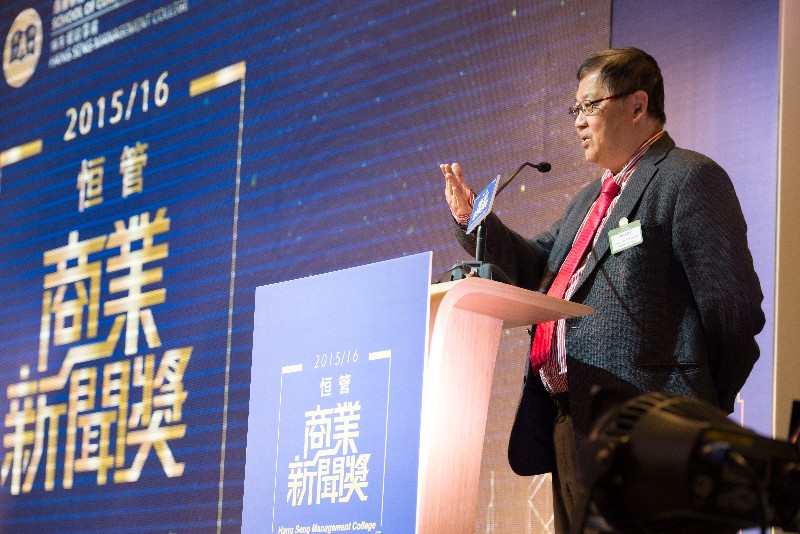 Dr Chan Yan Chong, one of the award judges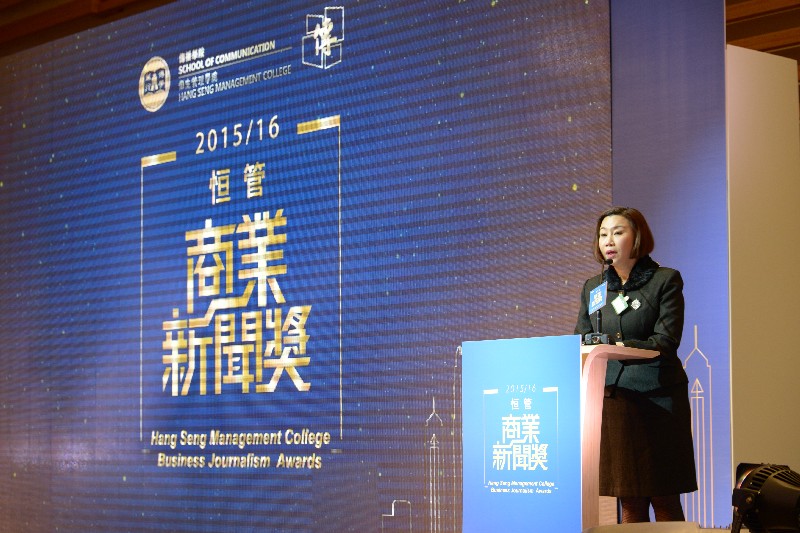 Professor Scarlet Tso, Associate Vice-President (Communications and Public Affairs) and Dean of School of Communication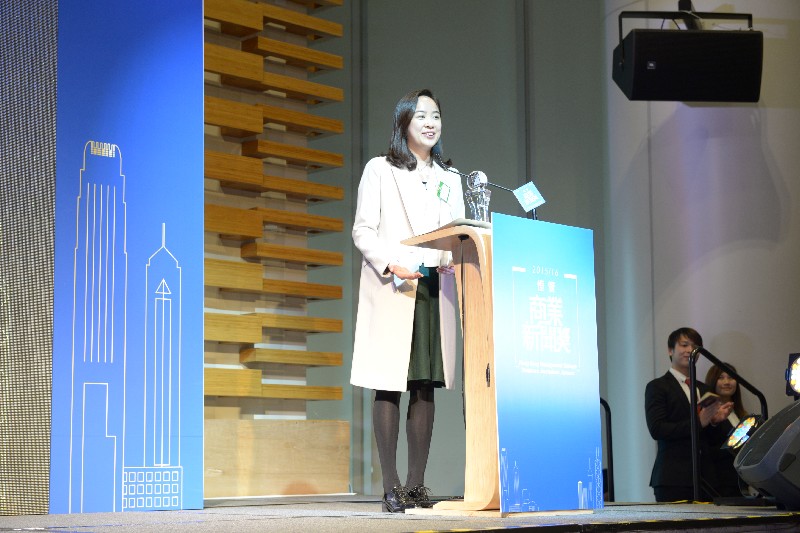 Young Business Reporter of the Year: Choi Hiu Ching (TVB)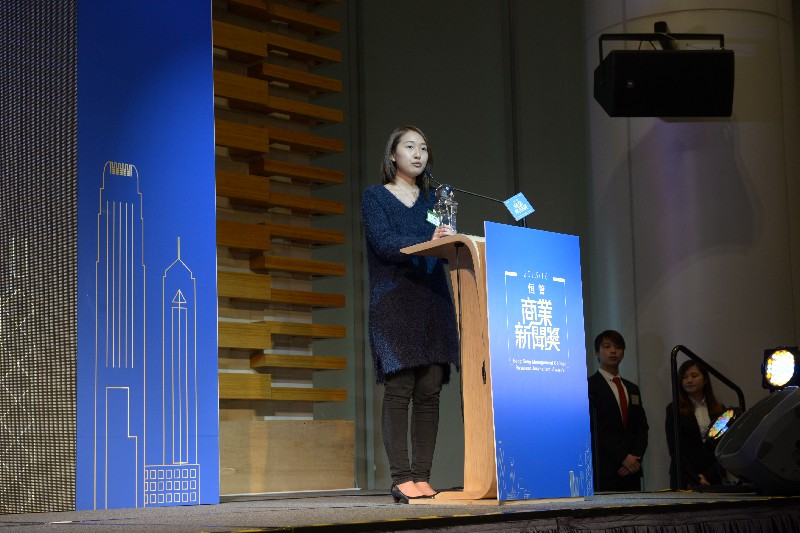 Business Reporter of the Year: Eva Lee (iMoney Magazine)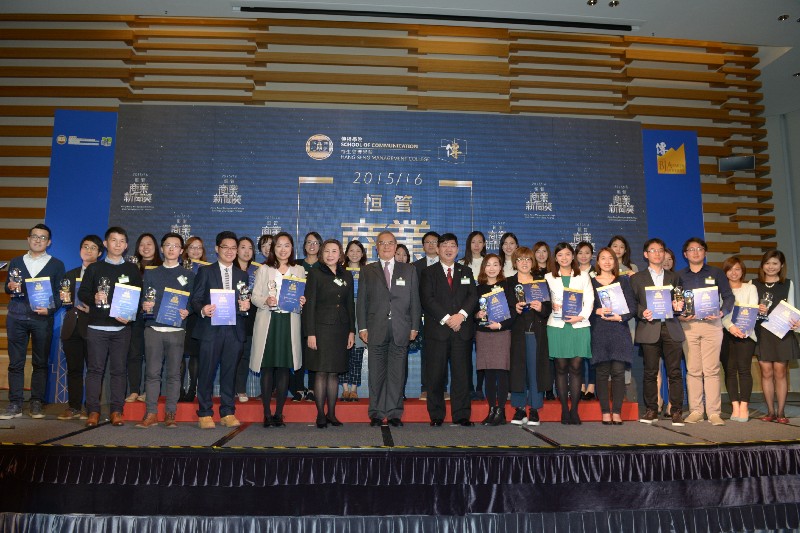 Group photo of awardees, Dr Moses Cheng Mo Chi, President Ho and Professor Scarlet Tso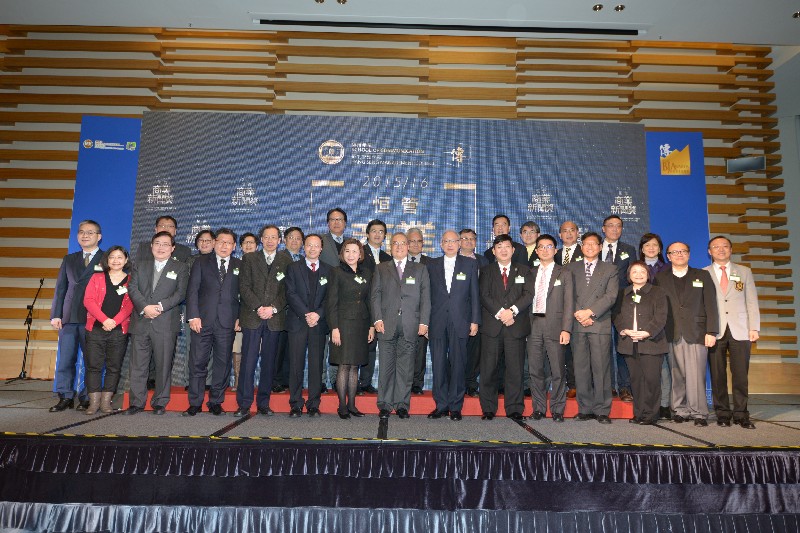 Group photo of award presenters, judges, members of HSMC Board of Governors, members of HSMC College Council and HSMC Management