Open Rehearsal of the First Hong Kong International Drummer Festival 2016
10 June 2016
Arts at HSMC presented Open Rehearsal of the First Hong Kong International Drummer Festival (HKIDF) 2016 – "Young Friends @ HSMC" in the afternoons on 6-8 & 10 June.  The Open Rehearsal featured international and local renowned drummers and musicians:
6 June: "New Trio" with Peter Erskine

–

recipient of two GrammyAwards, US jazz drummer and composer; has appeared on over 600 albums and filmscores;
7 June: "Arrival" with Russ Miller

–

recognised as one of theworld's top five drummers and US session drummer; has played on multiple GrammyAwards winning recordings with combined sales of over 26 million copies;
8 & 10 June: A band mixing the East and the West "Ultimate" with Thomas Lang – best known for his record of completing a total of 220 drum clinics in 46 countries, Austrian drummer,multi-instrumentalist, composer and producer; Yazhi Guo – world renowned suonaist and Artist of the Year by the Hong Kong Artist Development Council(2012); and Lok yin Tang – Hong Kong famous and award-winning composer.
Thedrummers and musicians had friendly interactions with the audience in each rehearsalsession. The audience included primary and secondary students who seized theprecious opportunity not only to watch the world-class drummers in action, but alsogot to know their behind-the-scene preparations for performances in close-up.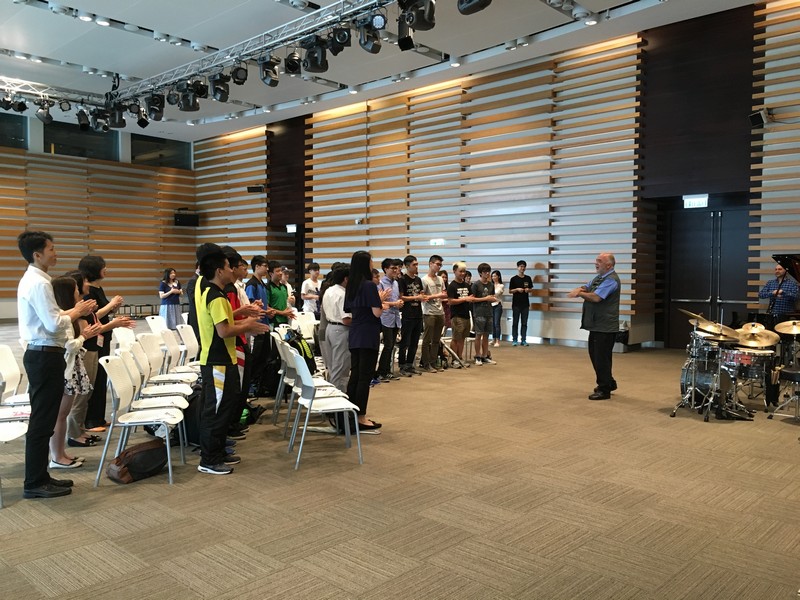 Peter Erskine taught the audience some basic drumming skills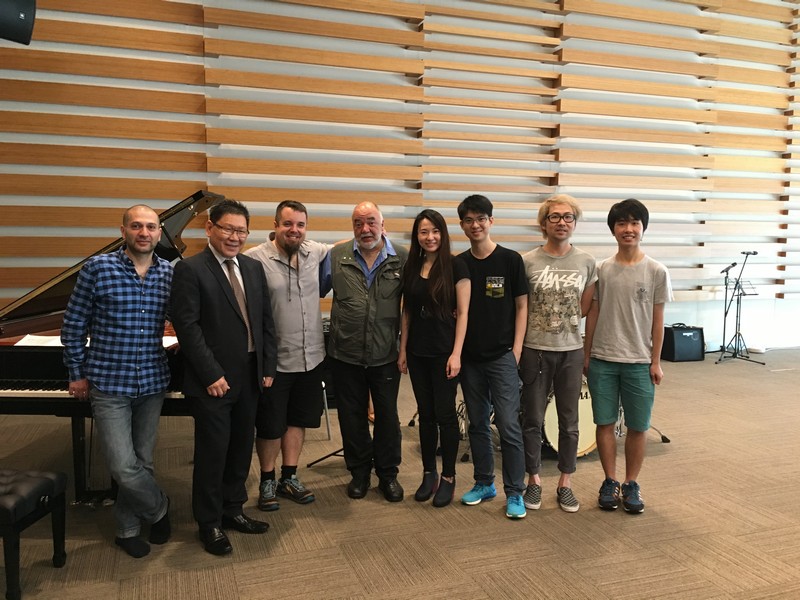 (From left) Vardan Ovsepian (keyboardist of "New Trio"), HSMC Provost Gilbert Fong, Damian Erskine (bassist of "New Trio"), Peter Erskine (drummer of "New Trio"), Lok-yin Tang (HKIDF organiser and Hong Kong composer), Francis Tang (HKIDF organiser) and audience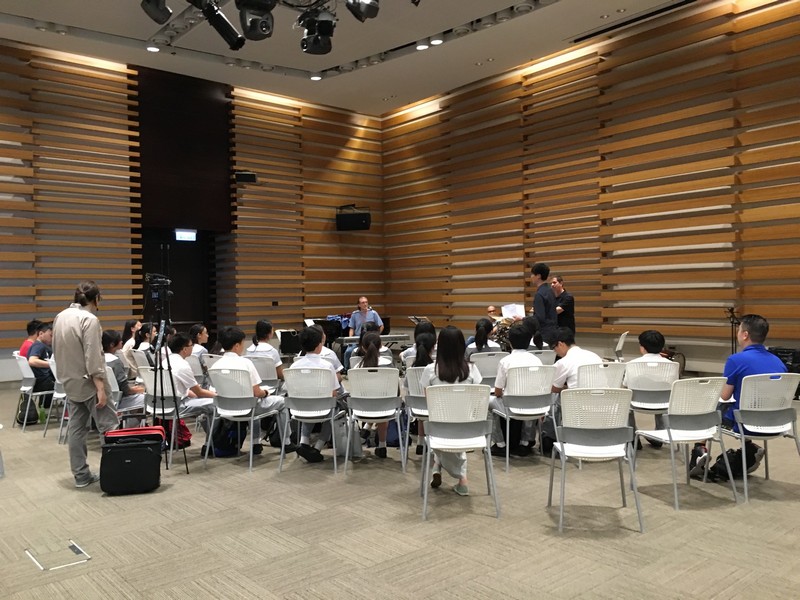 The organiser introduced the background and music style of "Arrival" to the audience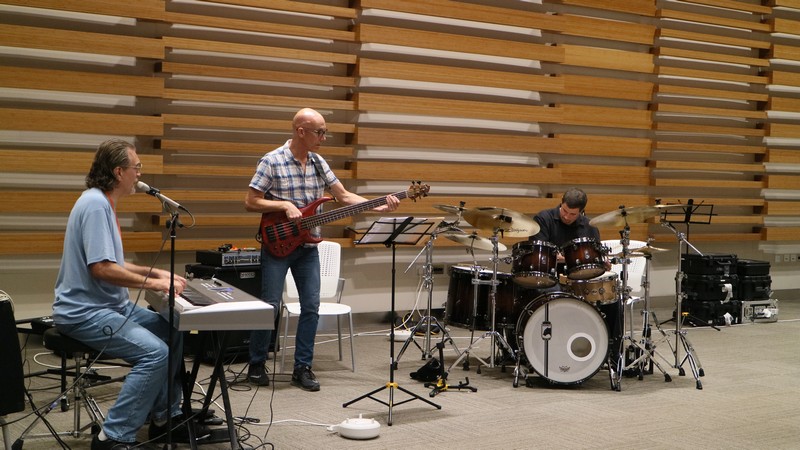 (From left) Members of "Arrival": Rick Krive (keyboard and vocal), Jerry Watts (bass) and Russ Miller (drum)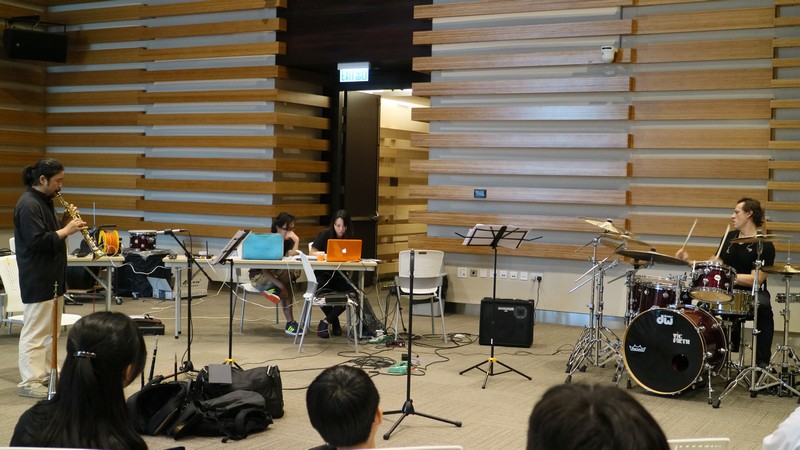 Yazhi Guo, suonaist of "Ultimate" (left), and Thomas Lang, drummer of "Ultimate" (right)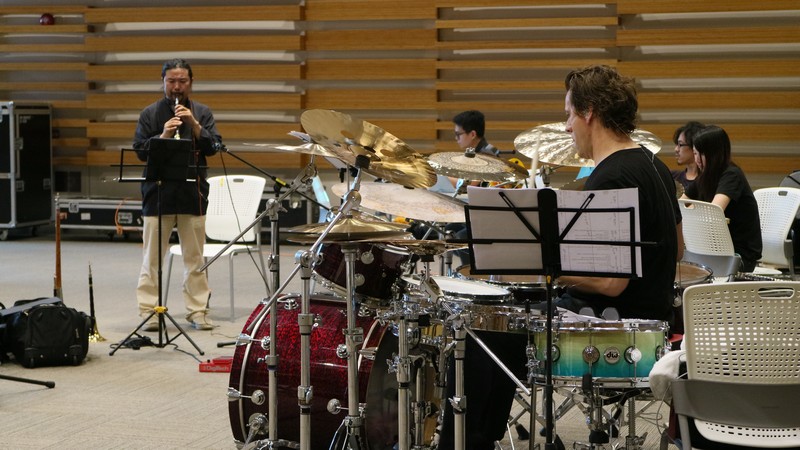 "Ultimate" and the visual designer work together in pursuit of a unique and fused music-visual experience