SCOM Talk Series 25: Can Reporters Do the Right Thing at Critical Moment?

18 November 2015

Dr Kaman Lee, Assistant Professor of Department of Journalism andCommunication, Hong Kong Shue Yan University, and Mr Earnest Li, Part-time Lecture of Department ofJournalism and Communication, Chu Hai College of Higher Education, wereinvited to be the guest speakers at the SCOMTalk Series. Dr Lee and Mr Lishared their documentary masterpiece "Impact"and discussed media ethics with students.
Meanwhile, Dr Cheung Kwai-yeung, Principal Consultant (Media/Training/PR) of Chinese Communication (HK) Co, Mr Kwok Yat Ming, Vice Chairman of Hong Kong Federation of Journalists, and Mr Tsang Chi Ho,Host of Radio Television Hong Kong, also joined the talk.
In "Impact", Mr Lam Tsz Ho, Senior TV Reporter,was interviewed by Dr Kaman Lee and Mr Earnest Li. He shared his working experience such as how to strike a balance between personal values and media ethics.
After the screening session, Dr Kaman Lee, MrEarnest Li together with Dr Chan Chi Kit, Assistant Professor of the School ofCommunication and BJC Associate Programme Director, discussed the content ofthe film. Dr Cheung Kwai-yeung was invited to share his working experience atthe time when he was a reporter. He encouraged students to think critically ondifferent social issues, to remain objective in reporting news as well as to persistwith their own values.
Guests, teachers and students echoed to thedocumentary by in-depth dialogue and exchanges of ideas.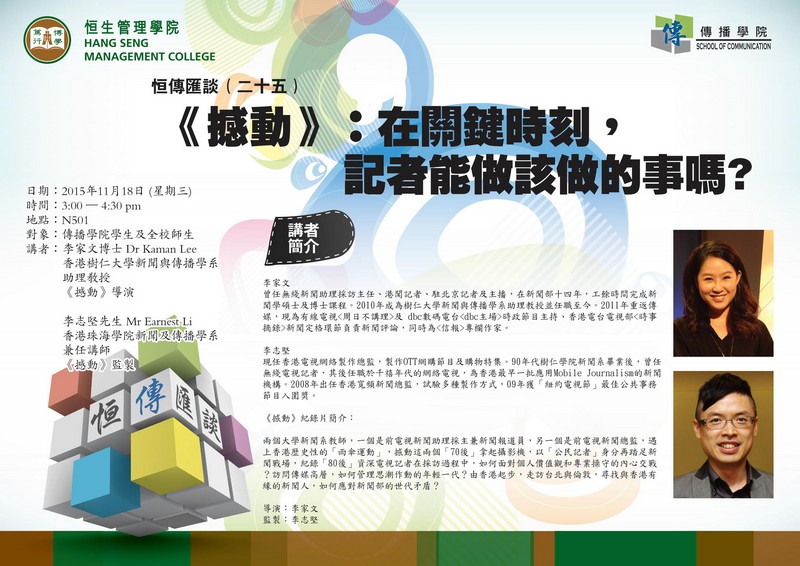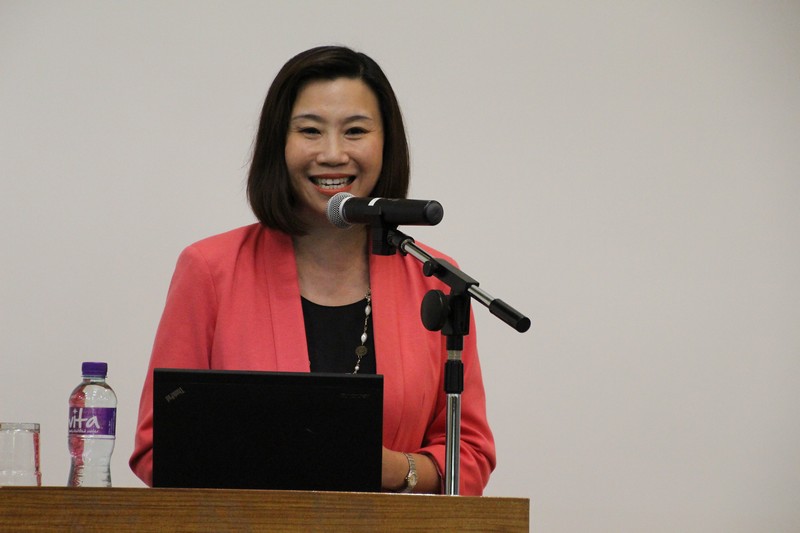 Dean Scarlet Tso (School of Communication) gave welcoming speech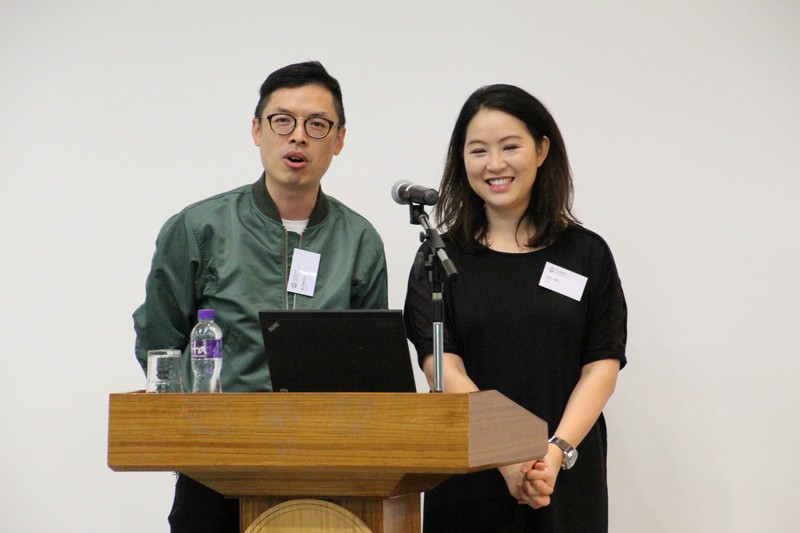 Dr Kaman Lee and Mr Earnest Li discussed media ethics with students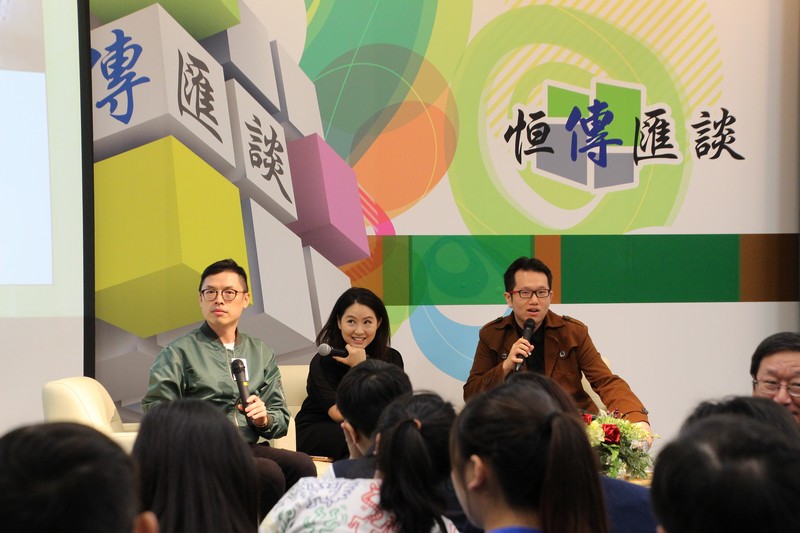 Sharing session by Mr Earnest Li (left), Dr Kaman Lee (Centre) and Dr Chan Chi Kit (right)
MC of the talk, Heung Tsz Hang, BJC Year 4 student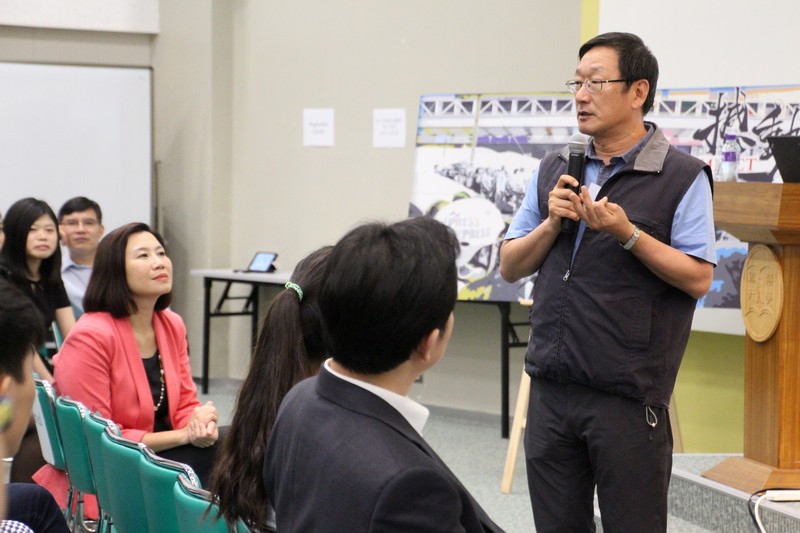 Dr Cheung Kwai-yeung shared his working experience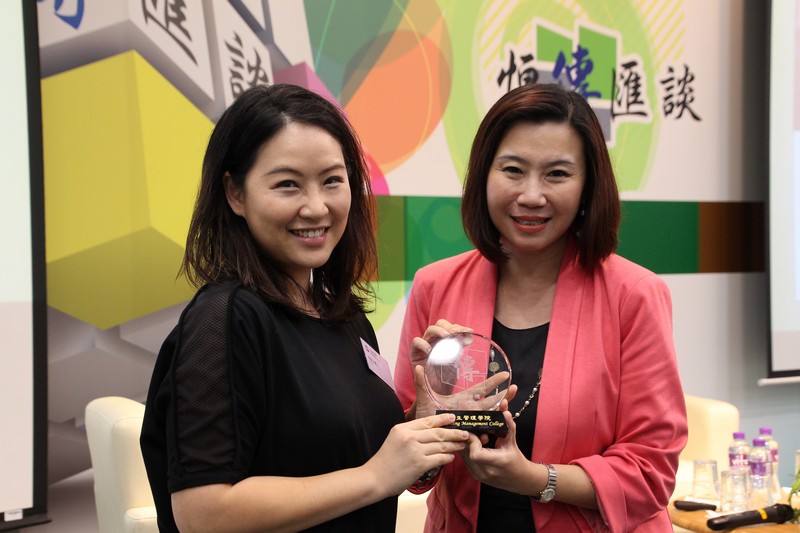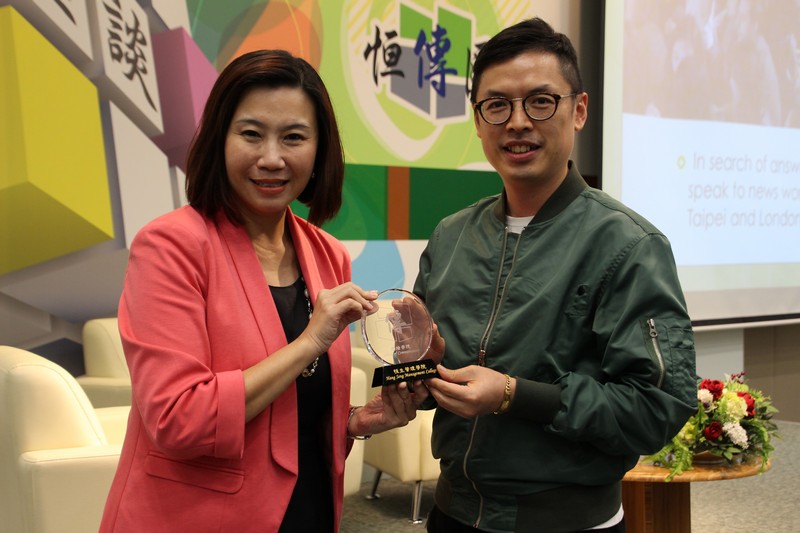 Dean Scarlet Tso presented souvenirs to Dr Kaman Lee and Mr Earnest Li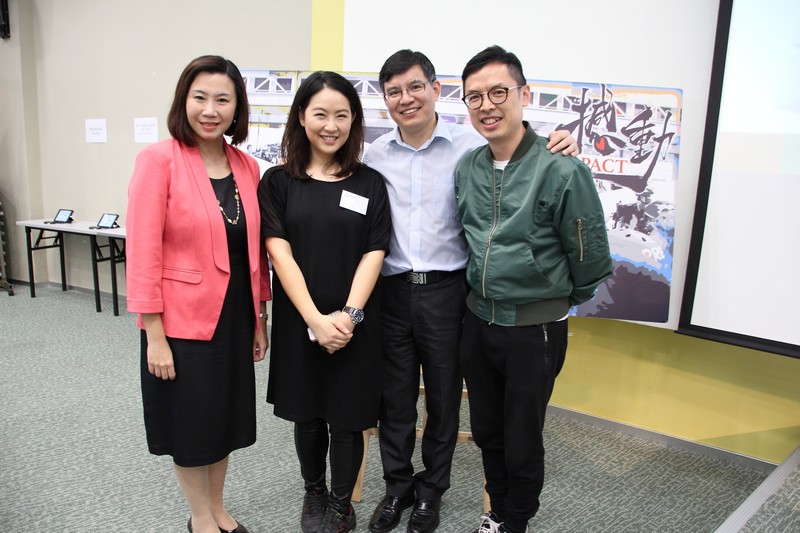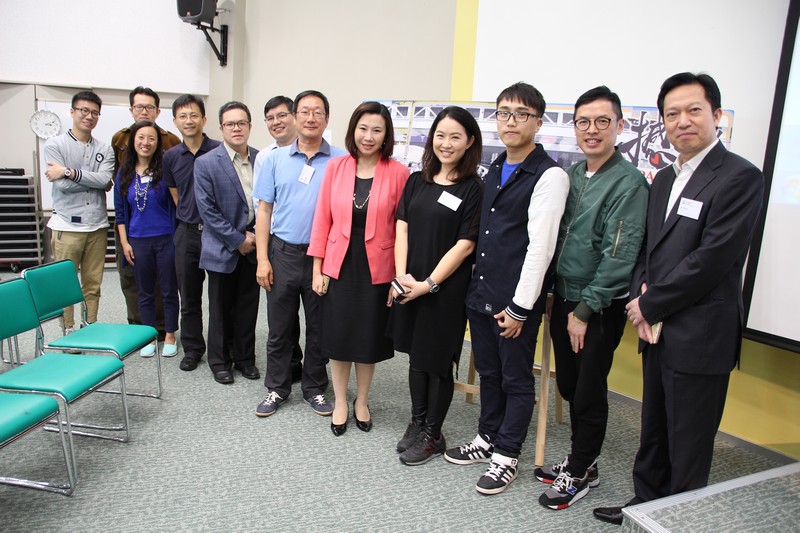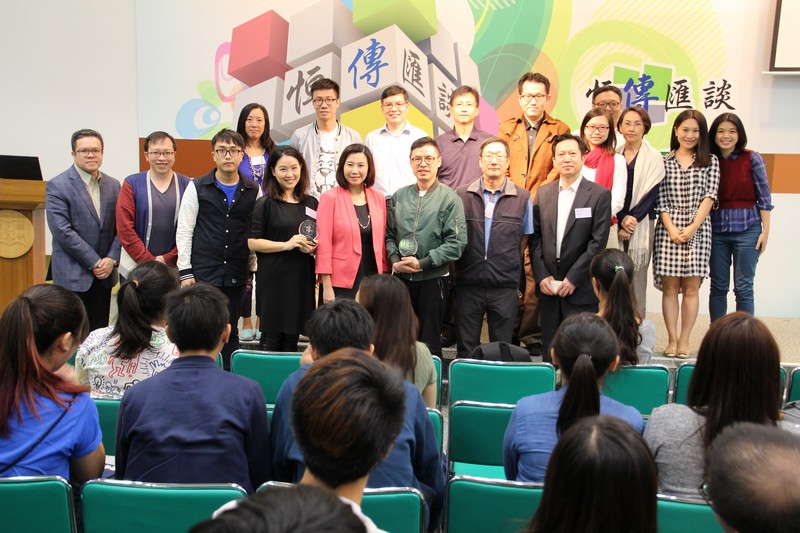 Group photos of professors of the School of Communication and guests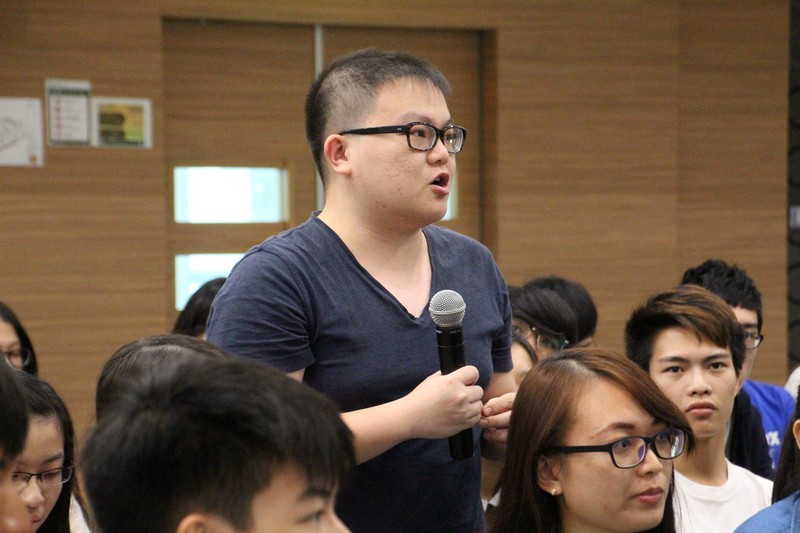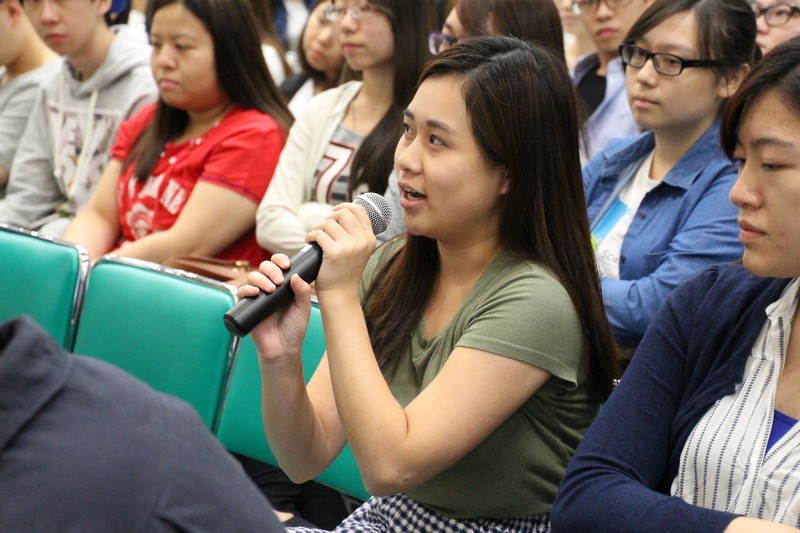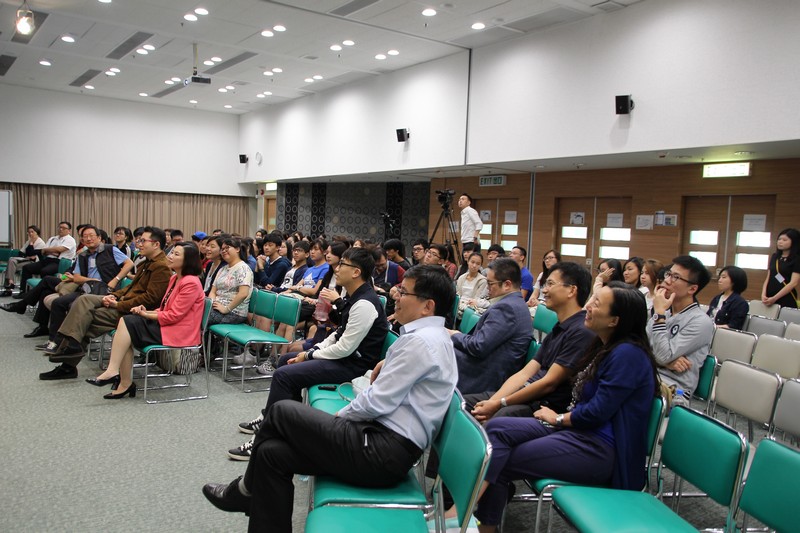 Students from the School of Communication raised questions during the Q&A session and scene at the talk