School of Communication Honour Roll Presentation Ceremony
11 November 2015
To compliment students on their outstanding academic performances, the School of Communication has established the "BJC Honour Roll". The 3rd award presentation ceremony was held on 11 November, 2015. Parents, professors and lecturers of School of Communication attended the ceremony and shared the happiness with students.
During the ceremony, Professor Scarlet Tso, Dean of the School of Communication, Mr James Chang, Associate Dean, Dr Clio Wu, Associate Programme Director, and Dr Chan Chi Kit, Associate Programme Director, presented the honour roll to 131 students. In addition, Dr Clio Wu, Professor Trevor Siu, Dr Howard Song and Dr Chan Chi Kit presented certificates to Editorial Board of Enlightenment Post and participants of Anchoring , Radio, Press Design and Corporate Communication Workshops respectively.
Professor Tso commended students for their accomplishment and encouraged them to continue their efforts for self-betterment. Professor Tso also expressed sincere thanks to parents for their continuous support to School of Communication.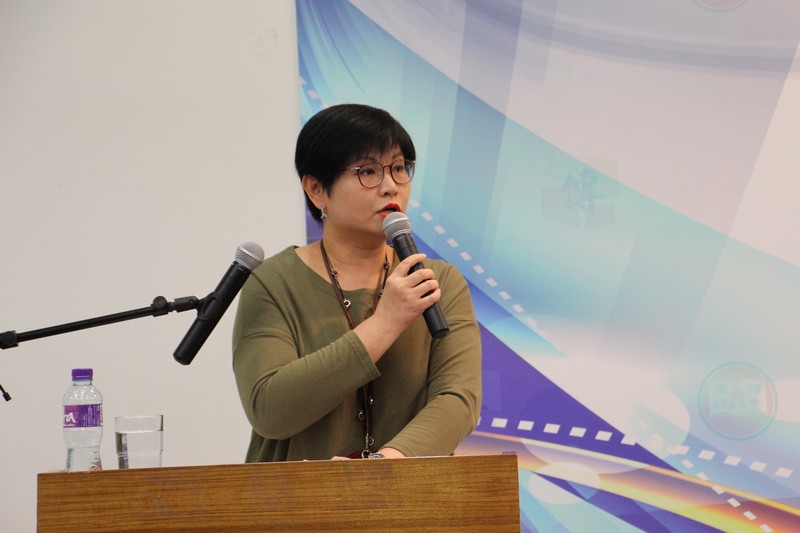 Ms Glacial Cheng, Senior Lecturer, MC of the Ceremony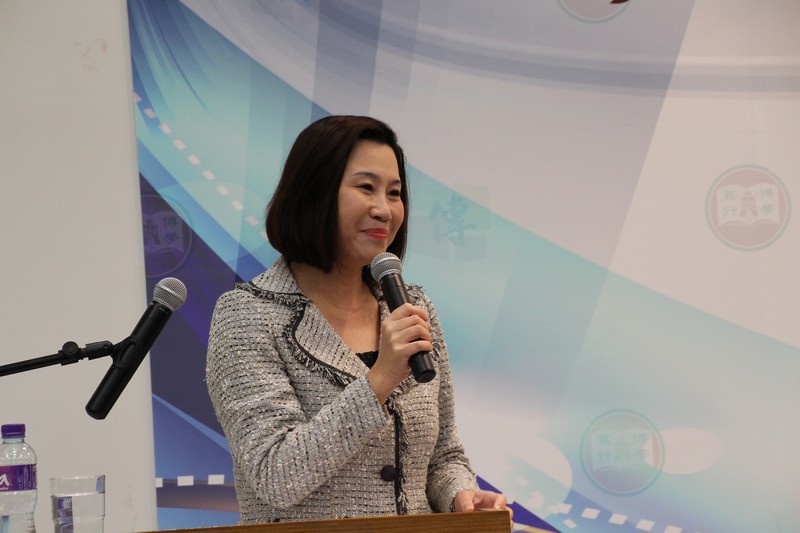 Professor Scarlet Tso gave a speech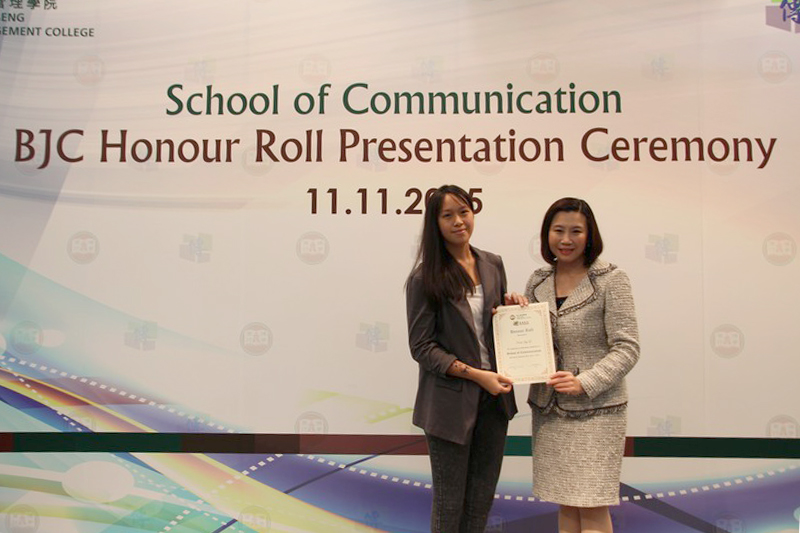 Professor Tso presented the honour roll to Year 4 and Year 3 students (2014/15) with outstanding academic performance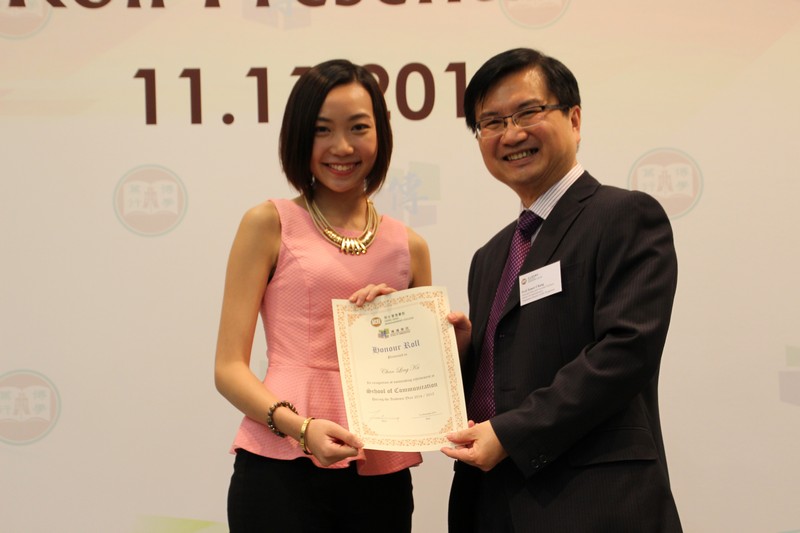 Mr James Chang presented the honour roll to Year 3 students (2014/15) with outstanding academic performance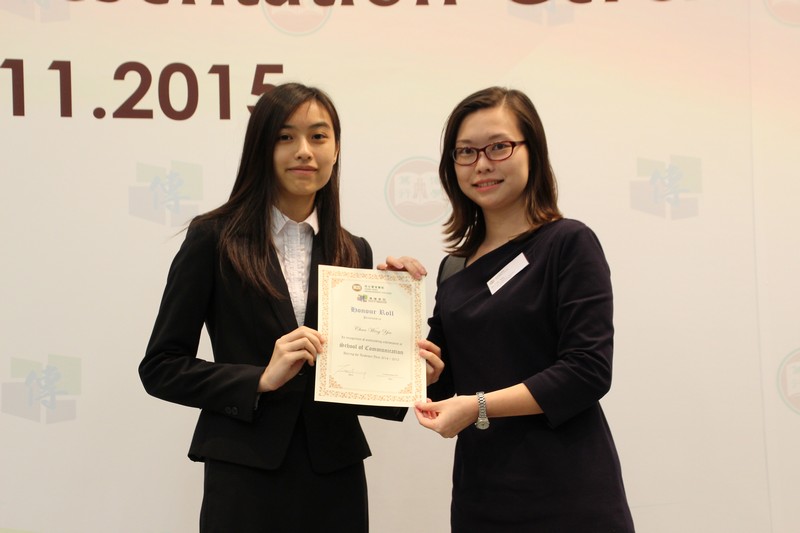 Dr Clio Wu presented the honour roll to Year 2 students (2014/15) with outstanding academic performance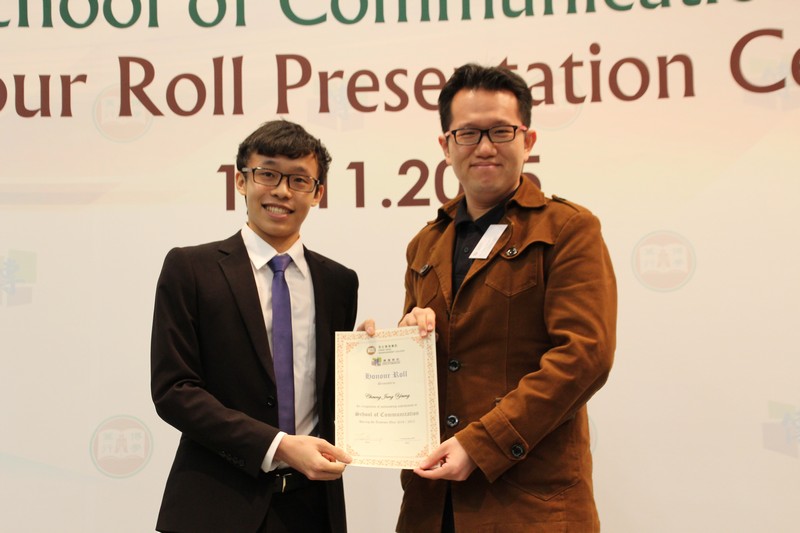 Dr Chan Chit Kit presented the honour roll to Year 1 students (2014/15) with outstanding academic performance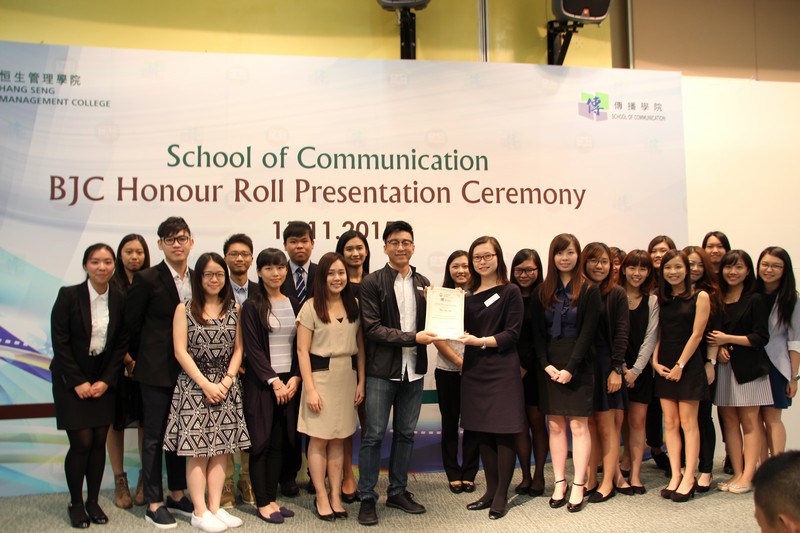 Dr Wu presented certificates to 2014/15 Editorial Board of Enlightenment Post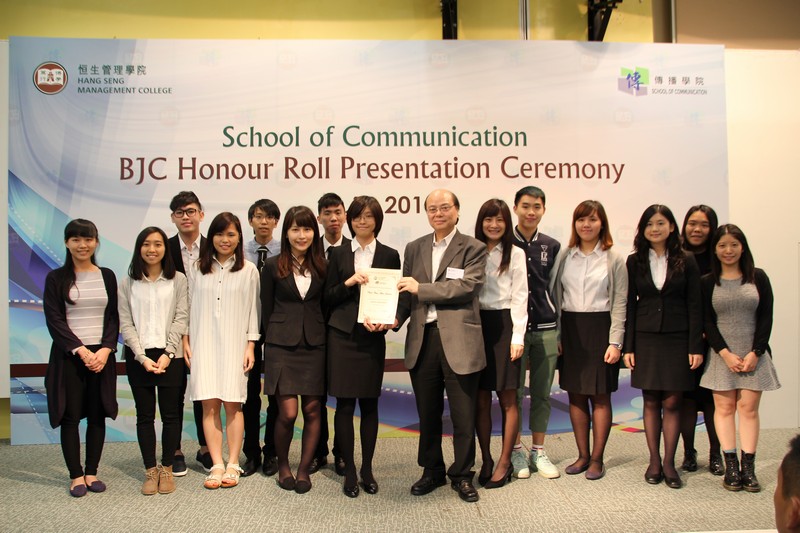 Professor Trevor Siu presented certificates to participants of 2014/15 Radio Workshop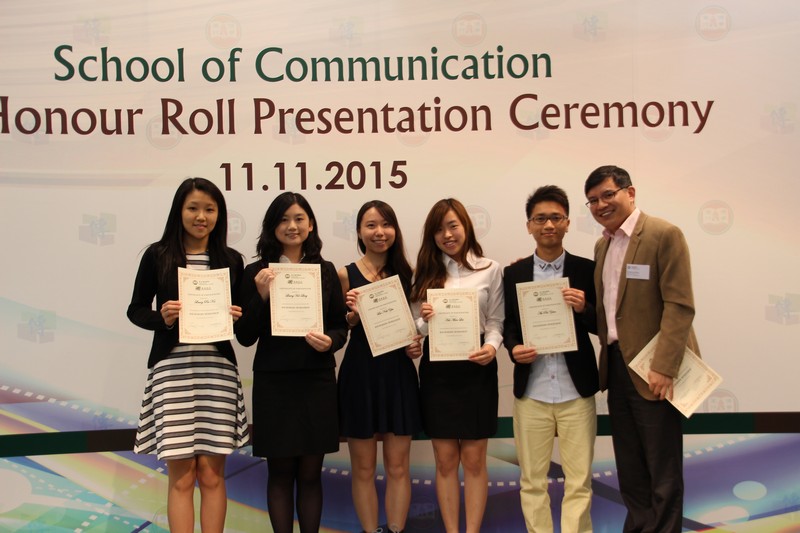 Dr Howard Song presented certificates to participants of 2014/15 Anchoring Workshop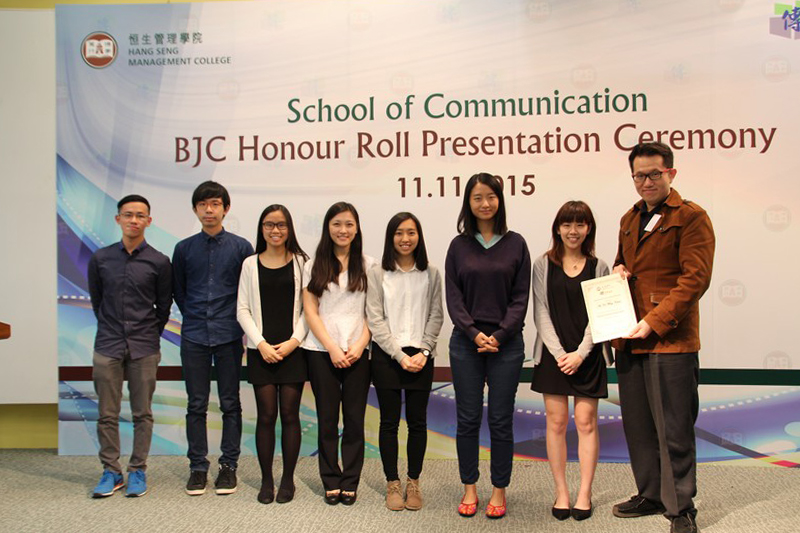 Dr Chan presented certificates to participants of 2014/15 Press Design Workshop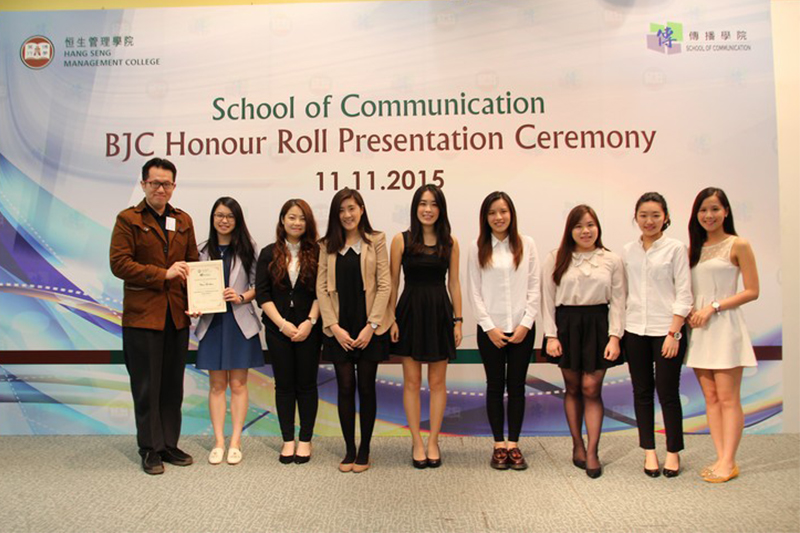 Dr Chan presented certificates to participants of 2014/15 Corporate Communication Workshop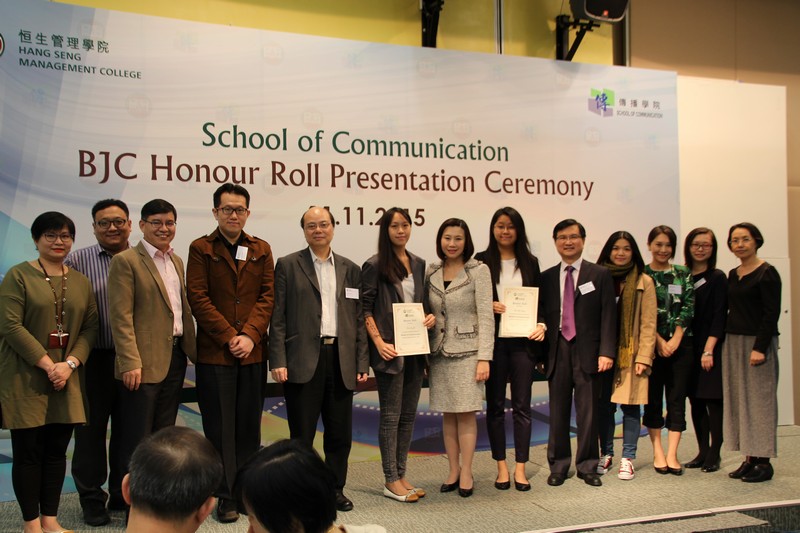 Group Photo of 2014/15 professors and lecturers of School of Communication and awarded Year 4 students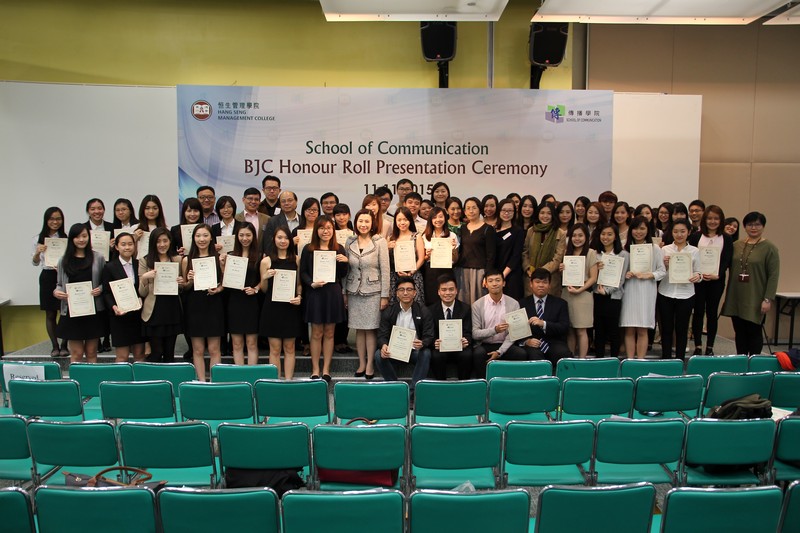 Group Photo of 2014/15 professors and lecturers of School of Communication and awarded Year 3 students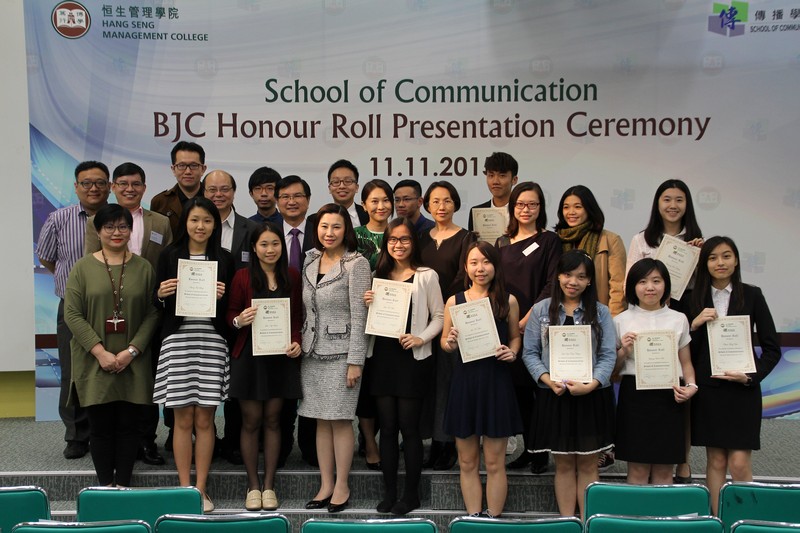 Group Photo of 2014/15 professors and lecturers of School of Communication and awarded Year 2 students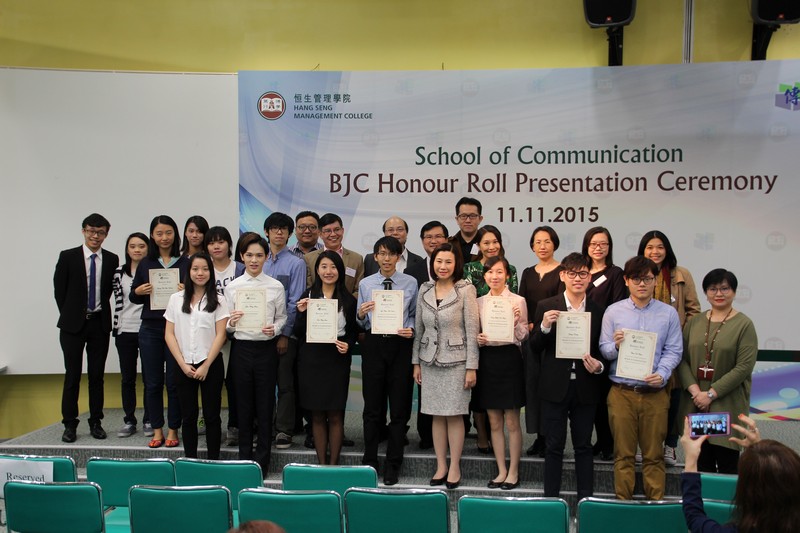 Group Photo of 2014/15 professors and lecturers of School of Communication and awarded Year 1 students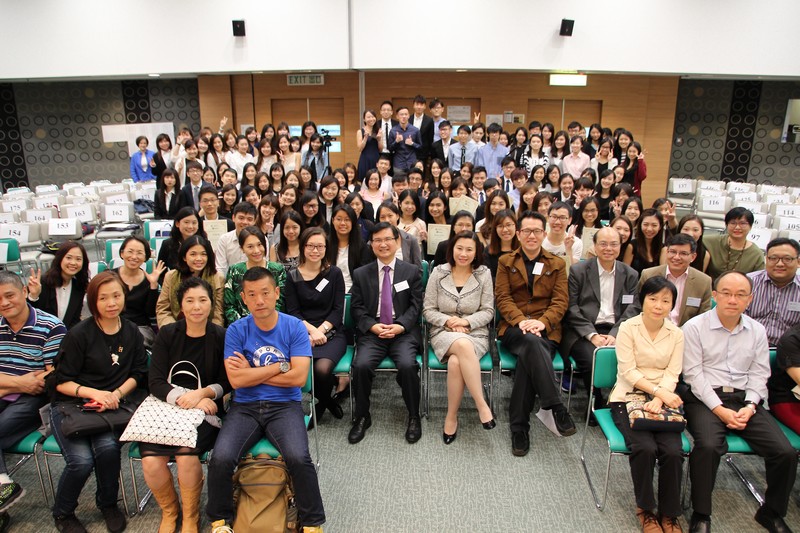 Group Photo of professors of the School of Communication, parents and all awarded students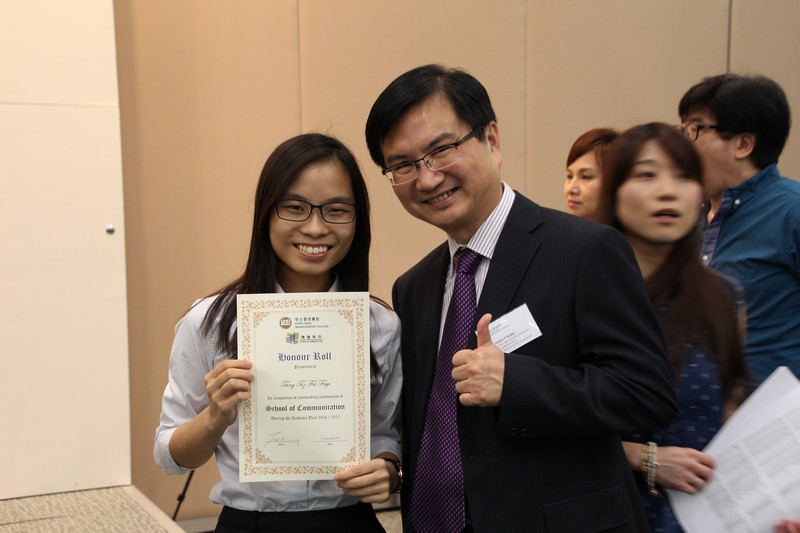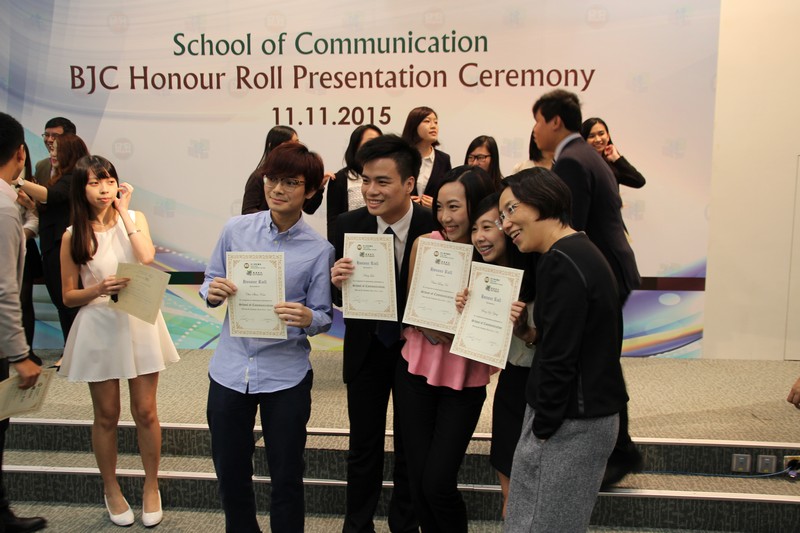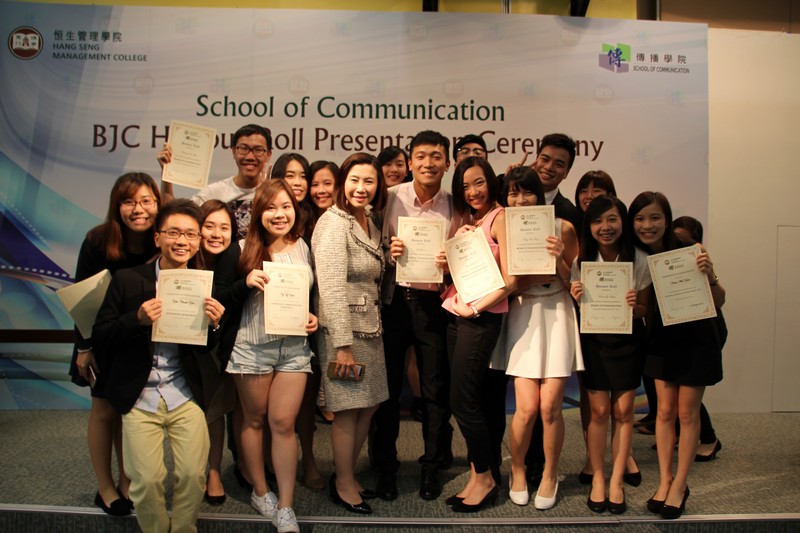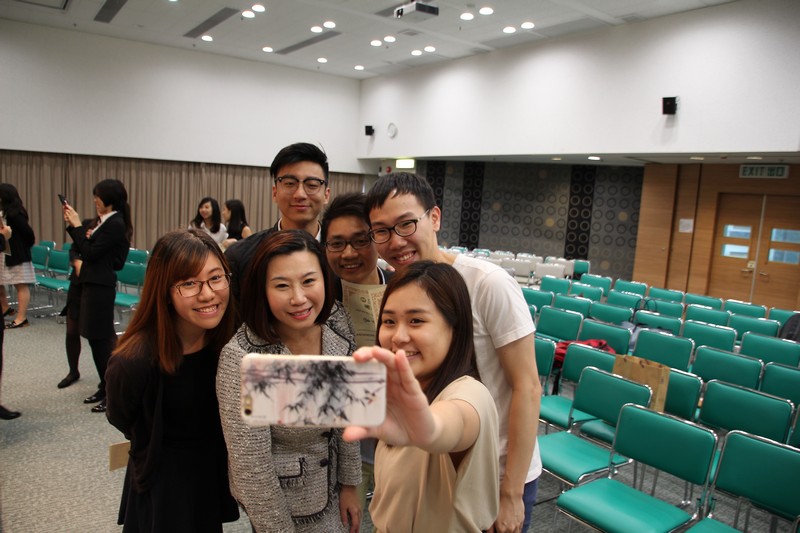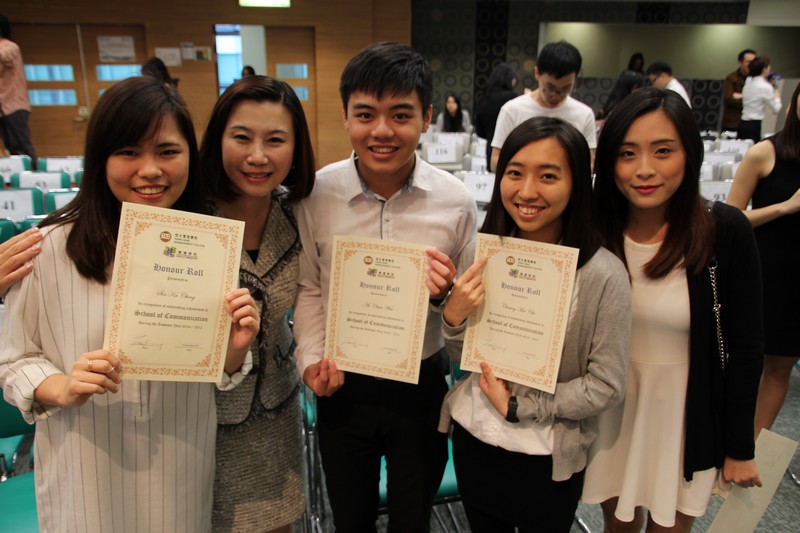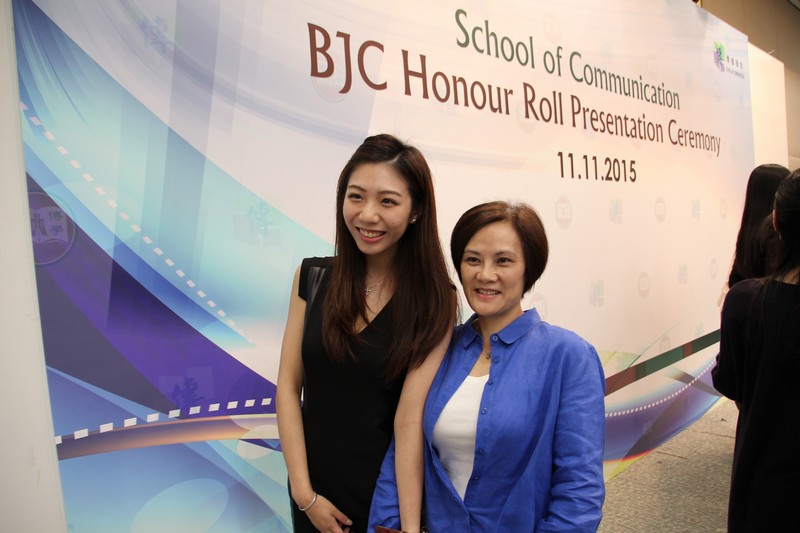 Snapshots of the Ceremony