High Table Dinner of the Wellness College

12 November 2015

The Wellness College, one of the Residential Colleges of Hang Seng Management College, held its first High Table Dinner on 12 November 2015.
The guest speaker, Dr Tao Kwok Cheung from the Department of Philosophy of The Chinese University of Hong Kong, shared the topic "Bestowal of meaning" with over 140 participants. Beginning with the classic movie "Cast Away", Dr Tao exchanged ideas ranging from the philosophical apprehension of meaning, happiness,enjoyment, to wrestling issues such as drugs, religion and love, with students on the floor.
Assistant Professor Paul Fung, Master of the Wellness College, said the first High Table Dinner earmarked the launch of a colourful college life. He was impressed by the quality of the students' questions on the meaning of life. Aiming to inspire students'initiatives for healthy living, he wishes to organise a variety of intellectual and inspirational activities for residents at the Wellness College.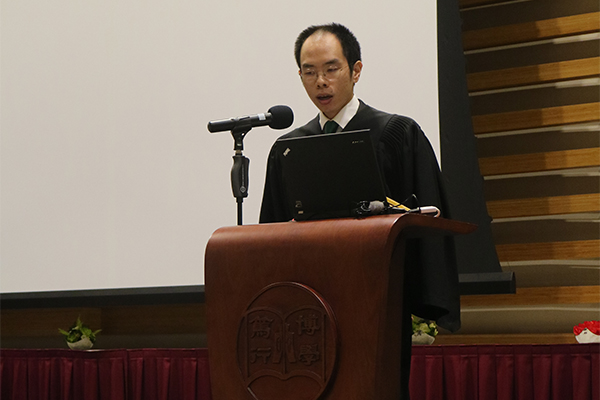 Assistant Professor Paul Fung, Hall Master of the Wellness College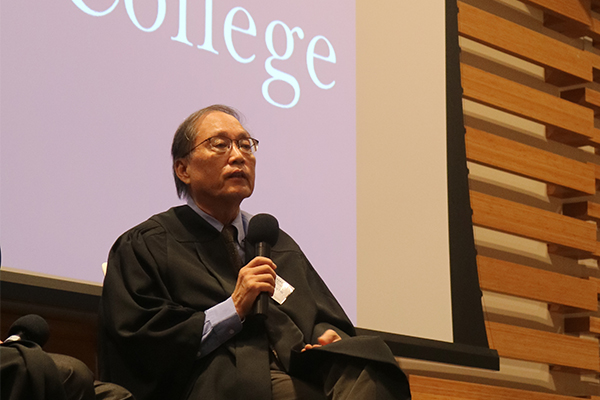 Guest Speaker: Dr Tao Kwok Cheung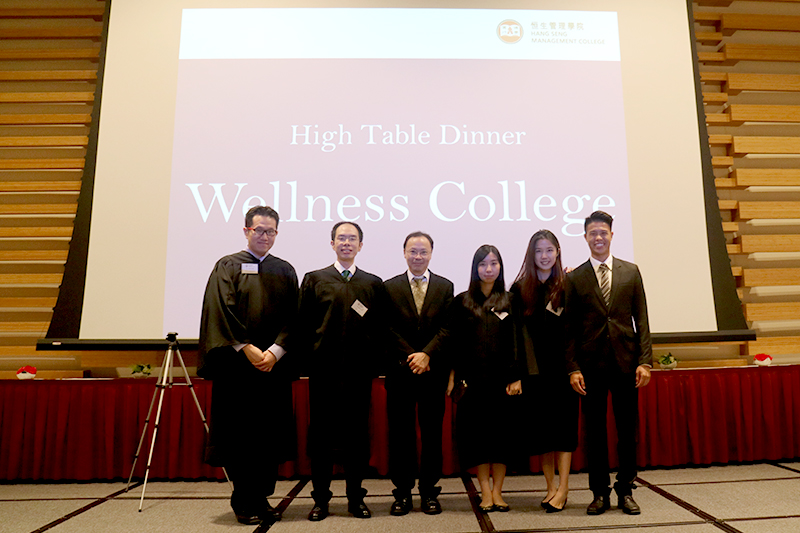 Associate Vice-President Tom Fong (Student Development and Campus Services), together with the Hall Management Team of the Wellness College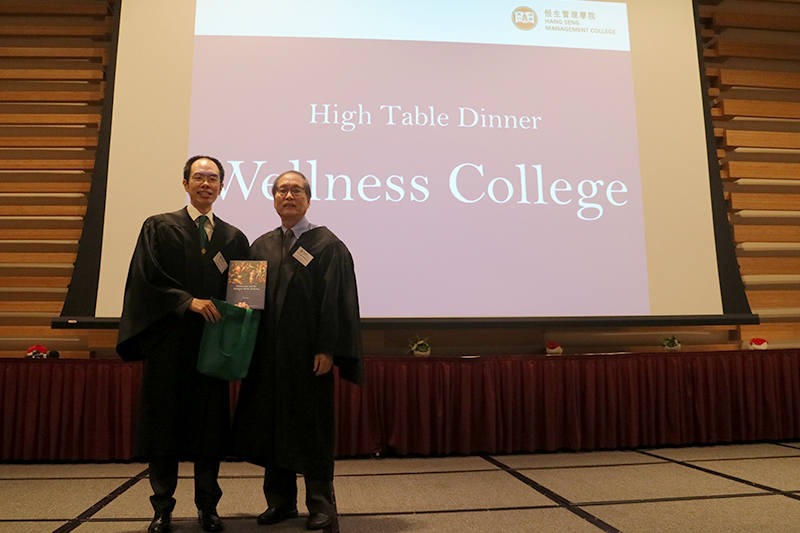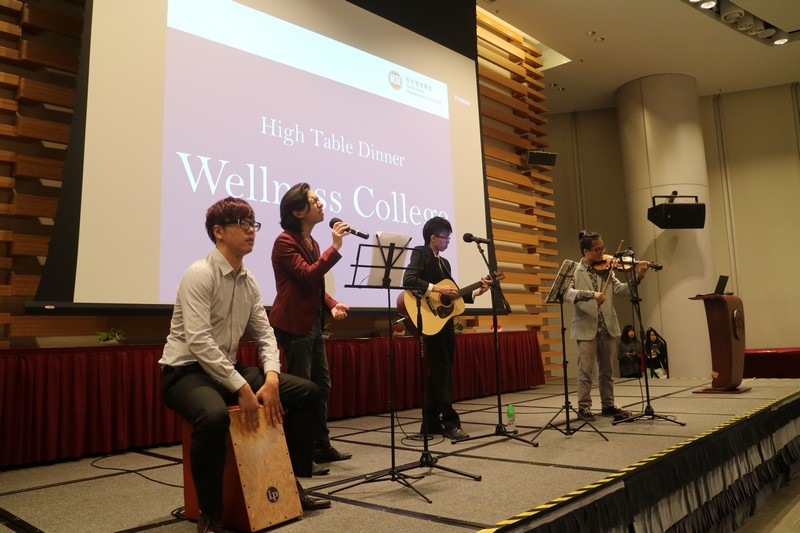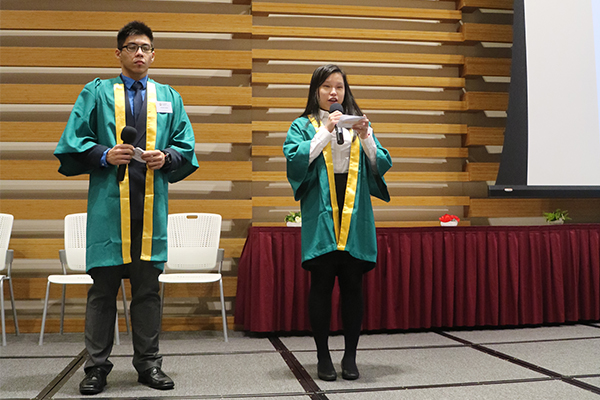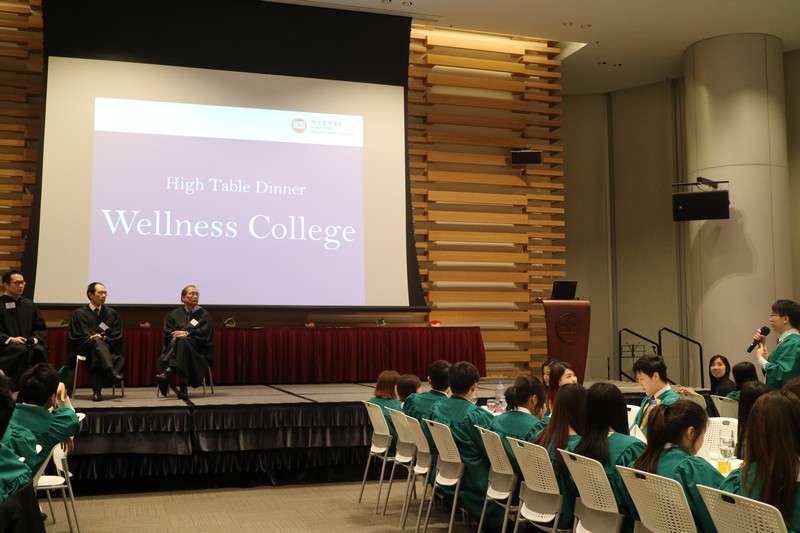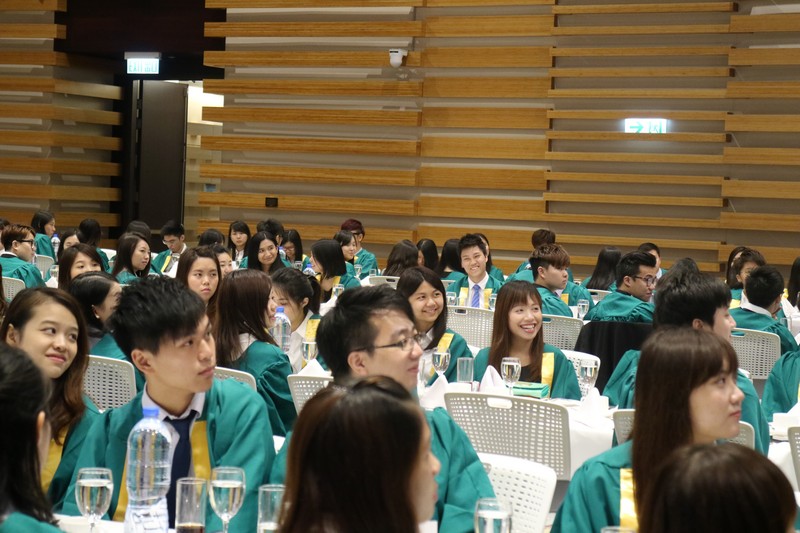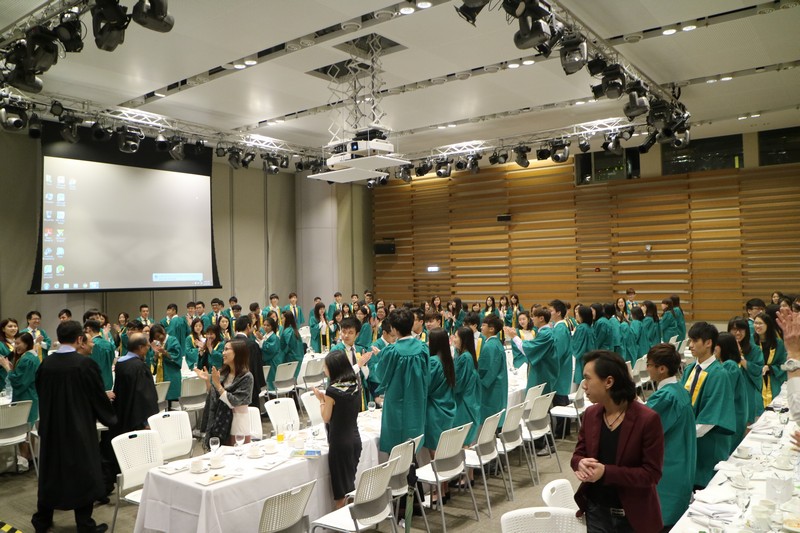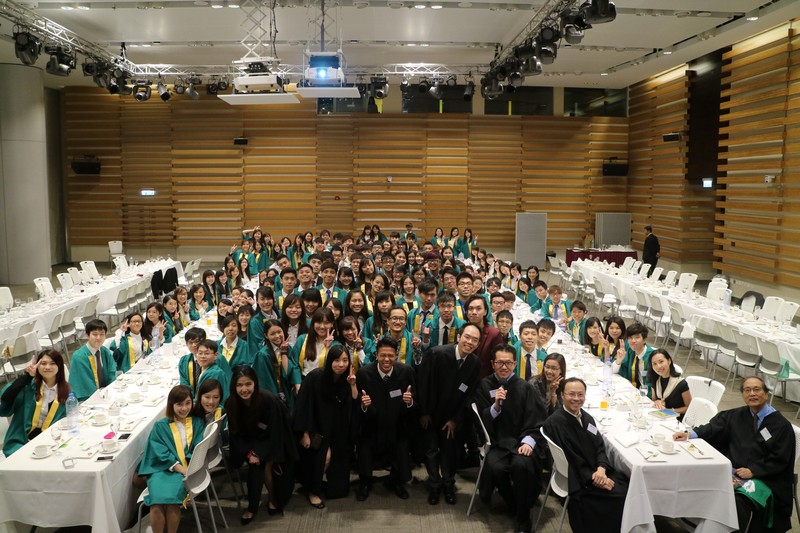 Scenes at the High Table Dinner