HSMC President Forum: Leadership – A View from the Top
31 July 2015
HSMC President Forum: Leadership – A View from the Top
HSMC launched the HSMC President Forumwhich aims at providing a platform for sharings with distinguished leaders.
Thefirst President Forum on 31 July 2015 featured a discussion with Dr MichaelLindsay, award-winning sociologist and educator, President of Gordon College,USA, who is also a prominent expert on leadership and culture. Around 100 distinguished guests fromdifferent sectors, corporate management and academics attended. At the Forum,Dr Lindsay shared with us the personal stories and powerful findings of histen-year Platinum Study of 550 elite CEOs, senior government leaders, andnon-profit executivesin the USA.
HSMC President Simon S M Ho delivered awelcoming speech, expressing our honour of having Dr Lindsay to be the guestspeaker. HSMC and Gordon College established partnership and exchange programmein 2014. The 2 colleges shared the same educational ideal – nurturing studentsto become future leaders through liberal education. To pursue this common goal, President Simon Ho has been hosting a radio programme "President'sDialogues with Distinguished Leaders" in Hong Kong sharing their leadershipexperience and recipes for life success. It aims to broaden the horizons ofyoungsters and further promote liberal and leadership education.
Dr Lindsay encouraged students to start their first jobs at large corporations, broaden their horizons and establishnetworking with different parties. According to him, inUSA, political leaders are mostly lawyers who are good thinkers and communicators.In China, political leaders frequently are engineers who are good at solving technical problems. He also stated that in the process of becoming asuccessful leader, thinkinginstitutionally but acting personally, personal andprofessional networks, the ability to seize opportunities and overcome blames / challenges,having a mentor and a sponsor in life are all crucial. Seamless communicationsshould be maintained not only among high levels but also with junior staff.
At the end of Dr Lindsay's talk, PresidentSimon Ho had dialogues with him, followed by Q & A from the audience whoraised enlightening questions. President Simon Ho summarised 3 pointsto conclude the inspirational forum. One, leadership is mainly about 'people'. Two, a leader has tomanage himself firstbefore leading others. And three,leadership is more an artthan a science.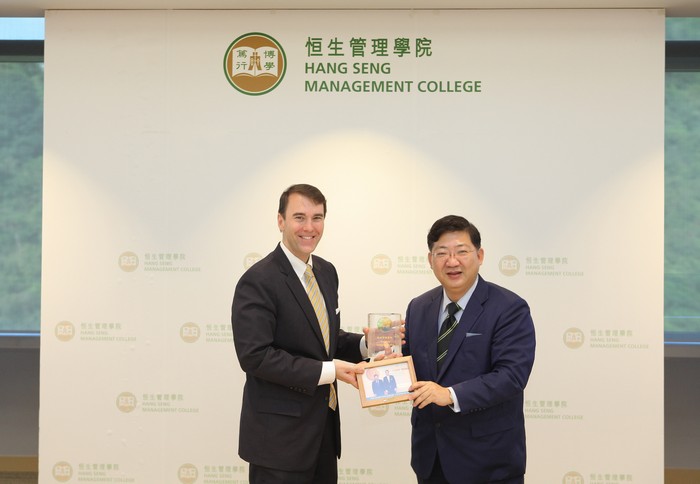 President Simon Ho presented souvenirs to Dr Lindsay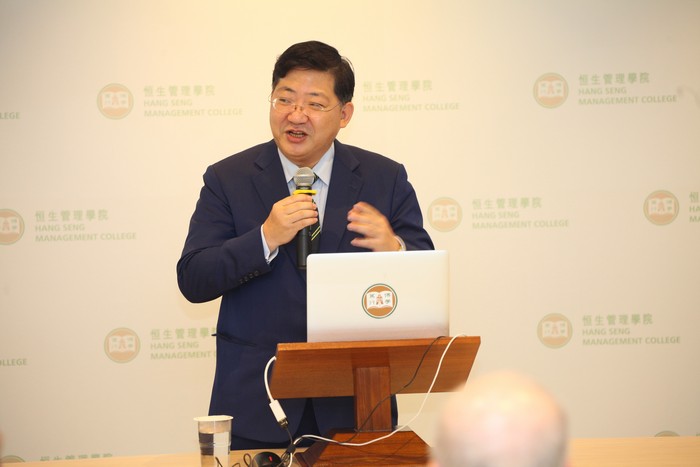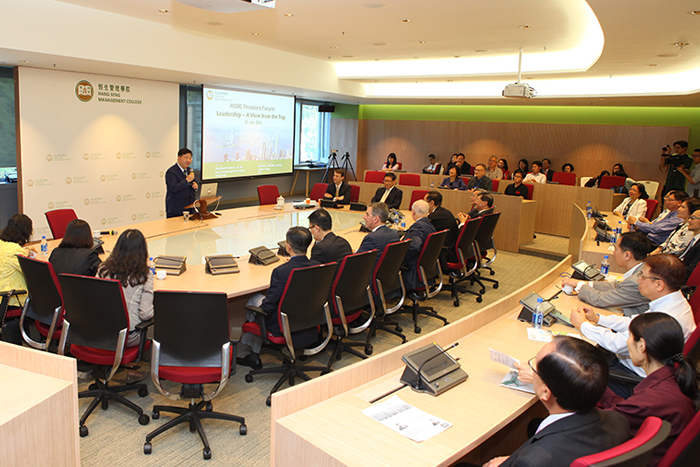 President Simon Ho delivered a welcoming speech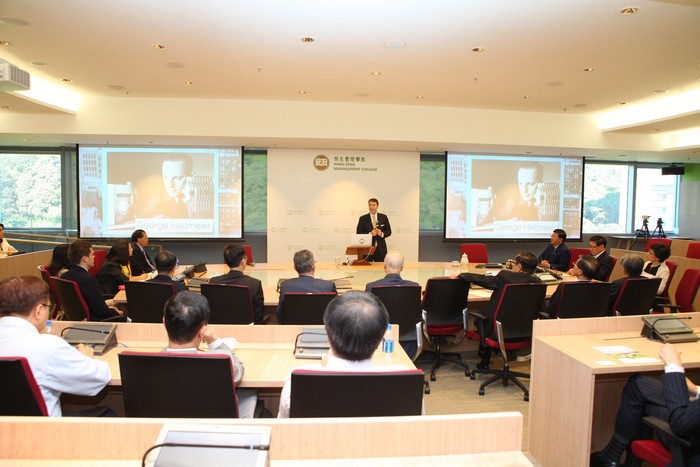 Dr Lindsay presented his insightful platinum study on leadership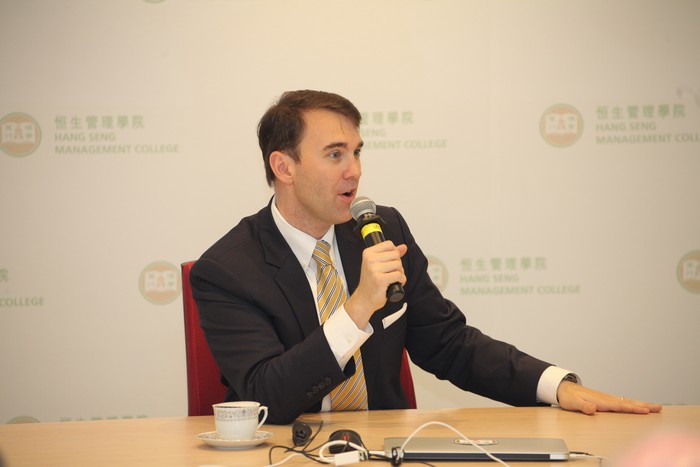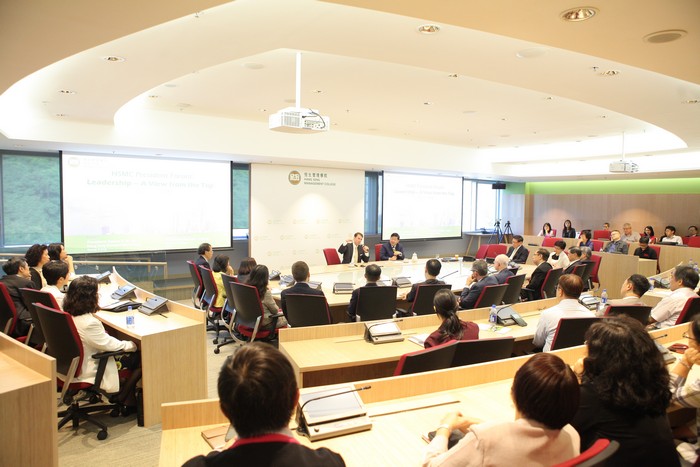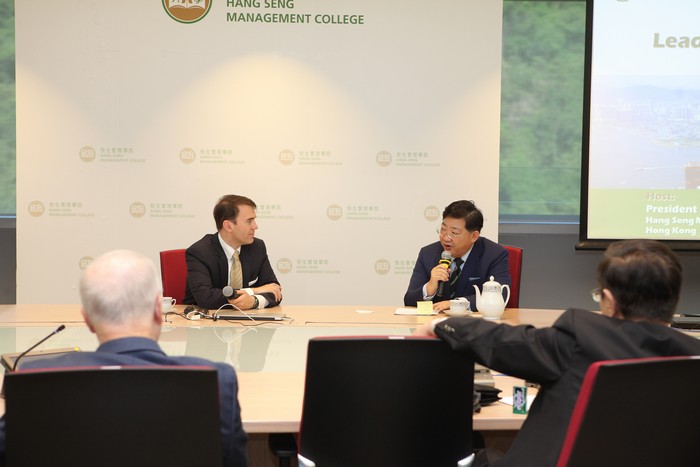 Two presidents exchanged their views on leadership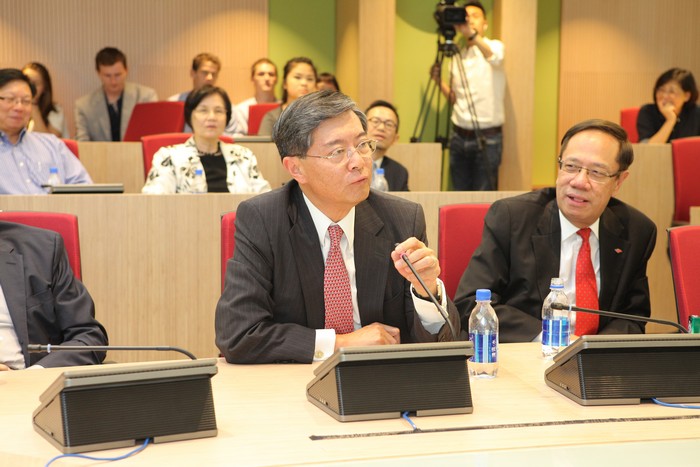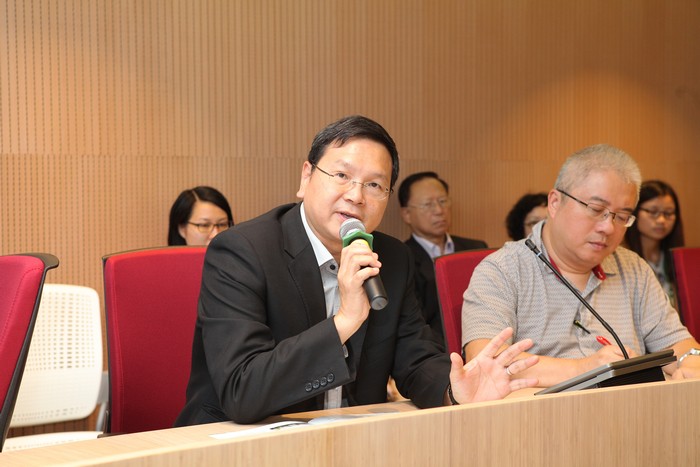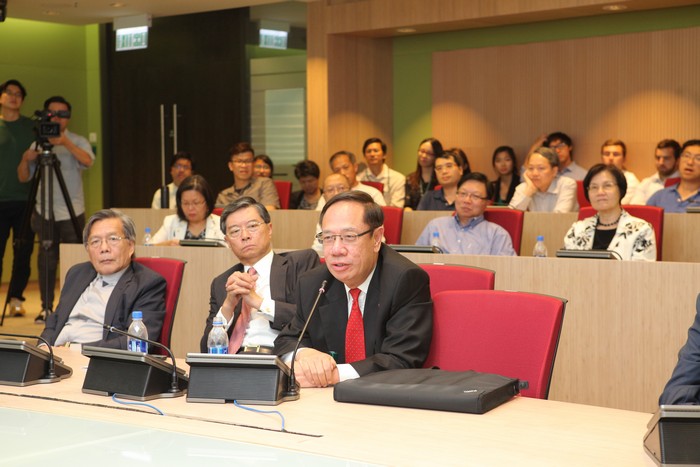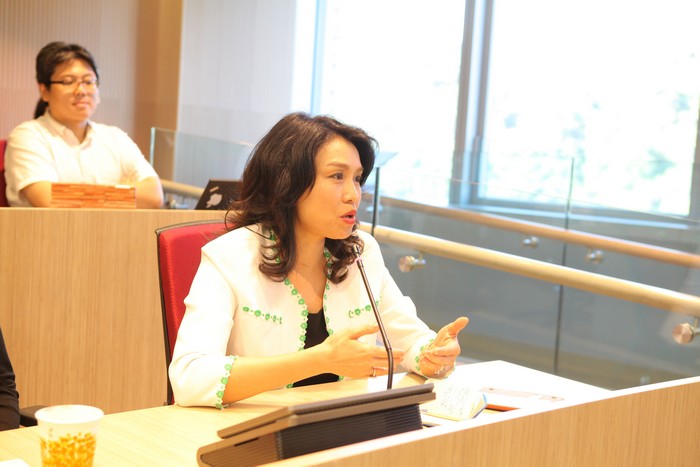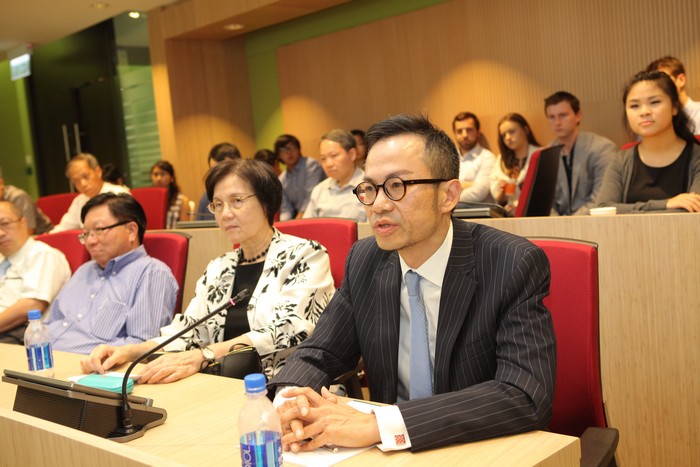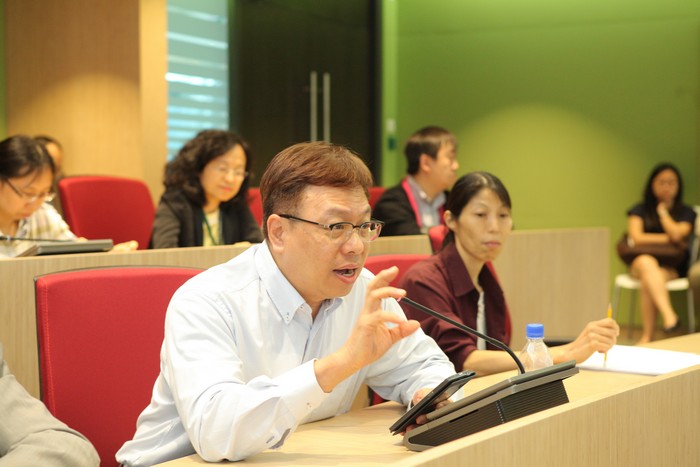 Attendees raised insightful questions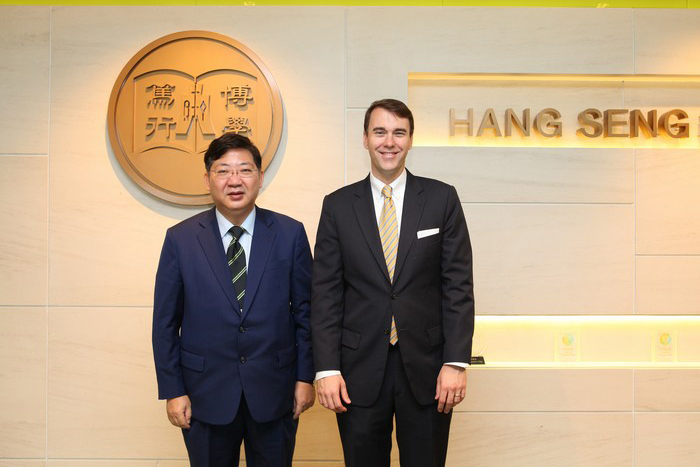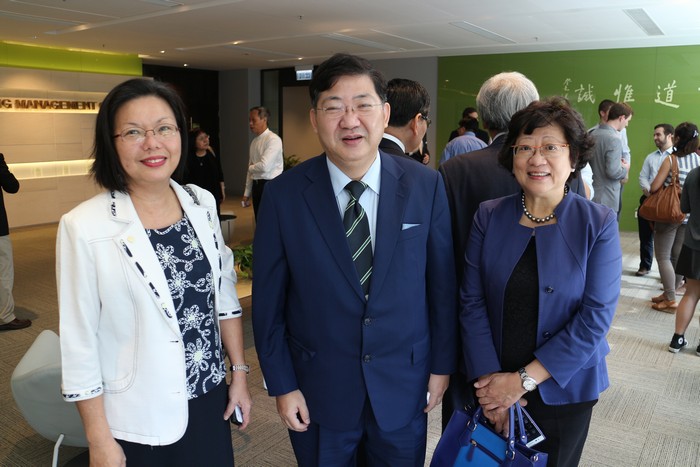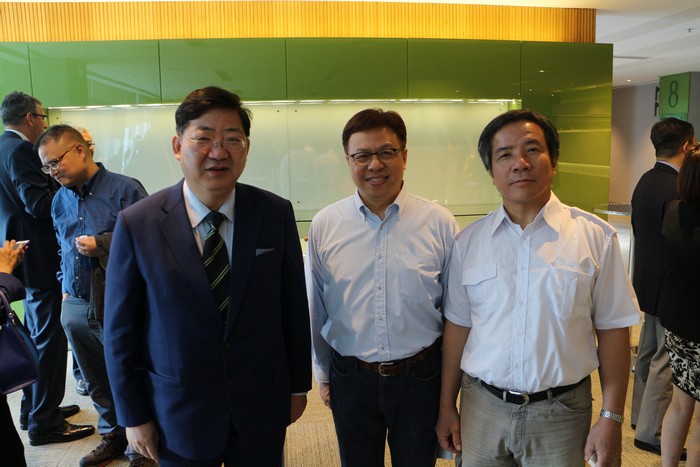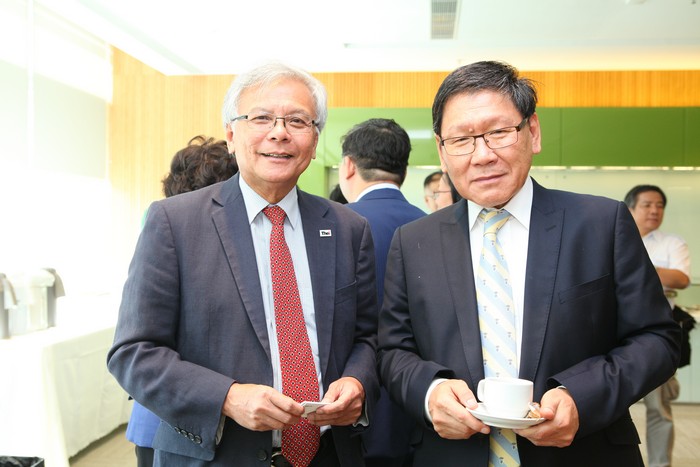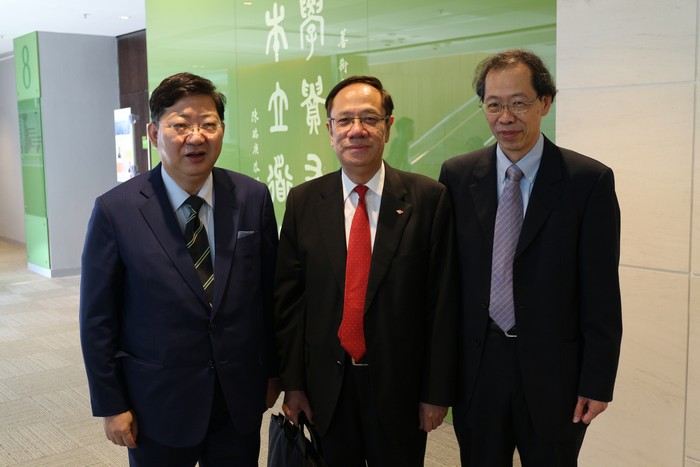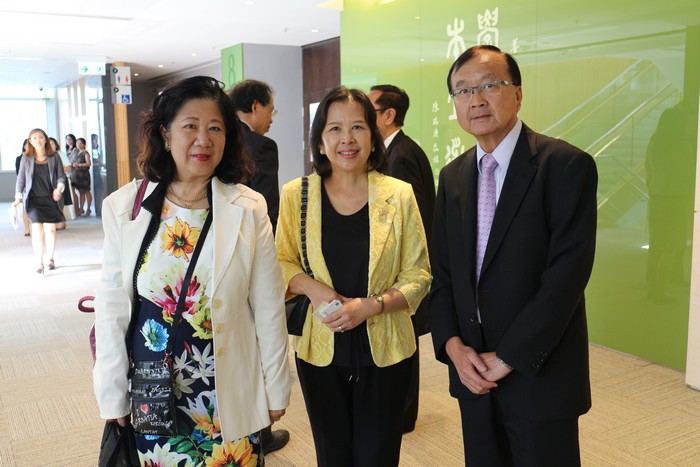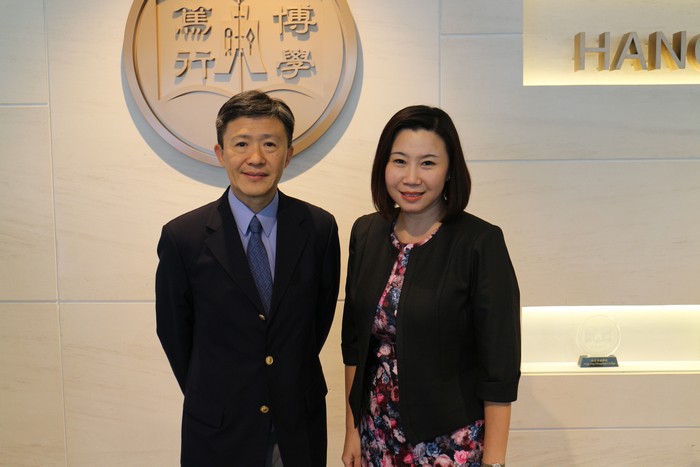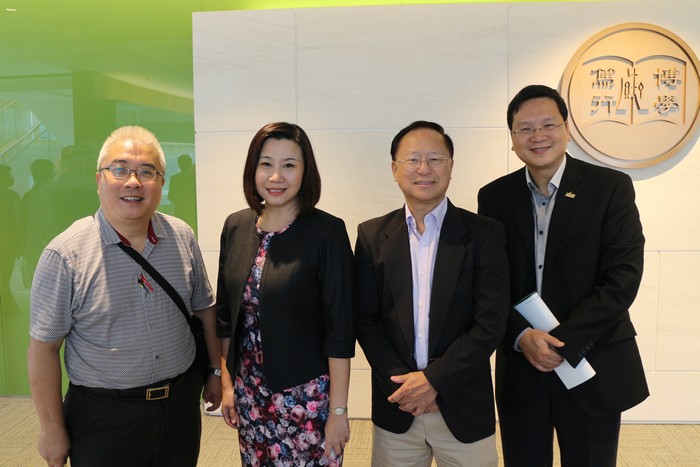 Tea reception before the Forum