Servant Leadership – Leadership with Heart
Leadership in Action III – "Servant Leadership – Leadership with Heart" was successfully held on 28 October, 2016 at HSMC. Mr Sunny Wong was invited as the key trainer of this course. Mr Sunny Wong was described as "presumably the best leadership in the world" by the HR Magazine (March 2008 Edition). As the Executive Director of Tibet Water Resources Ltd as well as Carlsberg's 1st Chinese Chairman in Greater China, Mr Wong shared his own set of beliefs with regard to leading a global business.  If one hopes to be a successful leader, one has to possess top-notch leadership skills. Above all, he must be willing to change in mentality, using love and humbleness to impact the team.
Mr Wong stresses that a successful leader is needed to possess the management concept of "First Serve, Then Lead," to be effectively leading the team. He reckoned that leaders should always remember to serve the society with heart, nuture the subordinates, be concerned with the colleagues, clients and partners around, helping them solve the challenges that they meet. In this way, the servant leadership style can make others follow eagerly, and enlighten more management potentials.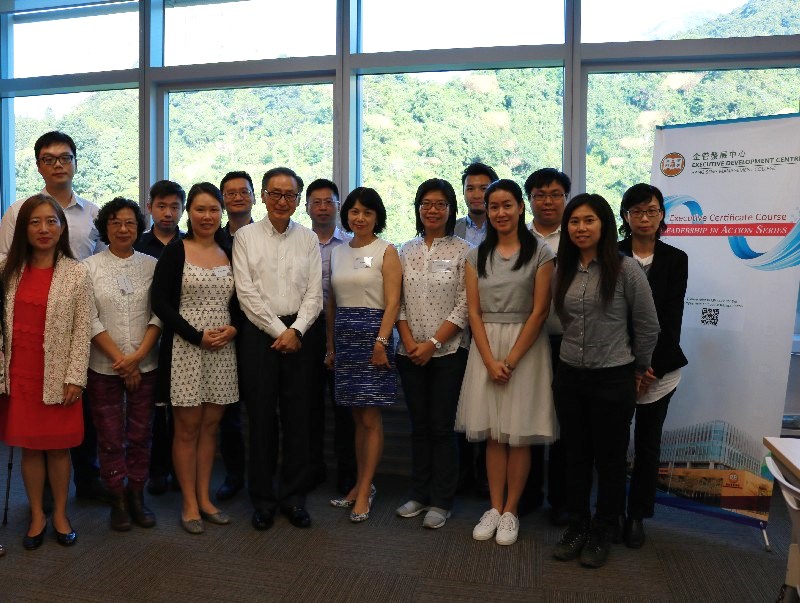 A memorable group photo with the trainer, Mr Sunny Wong and the course participants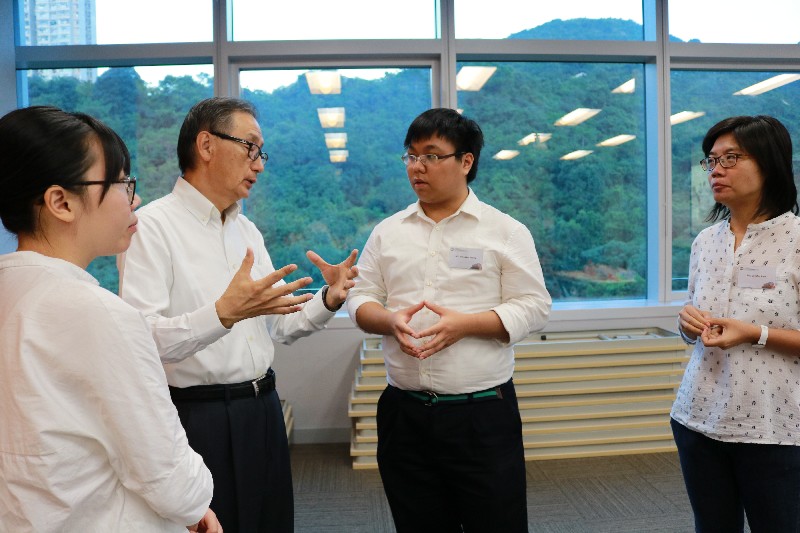 Mr Wong shared his own principle of Servant Leadership