SCOM Talk Series 37: The Road from a Journalist to an Entrepreneur
22 October 2020
The School of Communication organised the SCOM Talk Series 37 on 22 October 2020. Ms LEUNG Sam Yan, Vivian, was invited to be the guest speaker of the talk to share with SCOM teachers and students her inspiring journey of becoming an accomplished entrepreneur.
Ms LEUNG, an expert in stock investment, is widely regarded as "Siu Caau Wong" for her insights and success in stock trading. She recounted in detail how she started her career in i-Cable as a financial news reporter and later a financial anchor of financial programmes. She revealed how she grasped the opportunity after she gained popularity gradually and founded her own online media company, at the same time launching her own financial talk show which is broadcasted live on social media platforms every trading day.
Ms CHUNG Yuen Ting and Mr CHEUNG Jung Yeung, alumni of the School who now work at Ms Leung's company, were then invited to join the Chitchat and Q&A session to talk about their own experience of working at an online media company that specialises in financial analysis. They spoke of how their training at the School well prepared them for the challenges they later encountered at work. They pointed out that the industry's expectation on communications graduates is increasingly growing, requiring graduates to be all-round and possess as many technical skills as possible. Thus they stressed that self-learning is important. They further encouraged students to better equip themselves in order to distinguish themselves from the sea of graduates entering the workforce every year.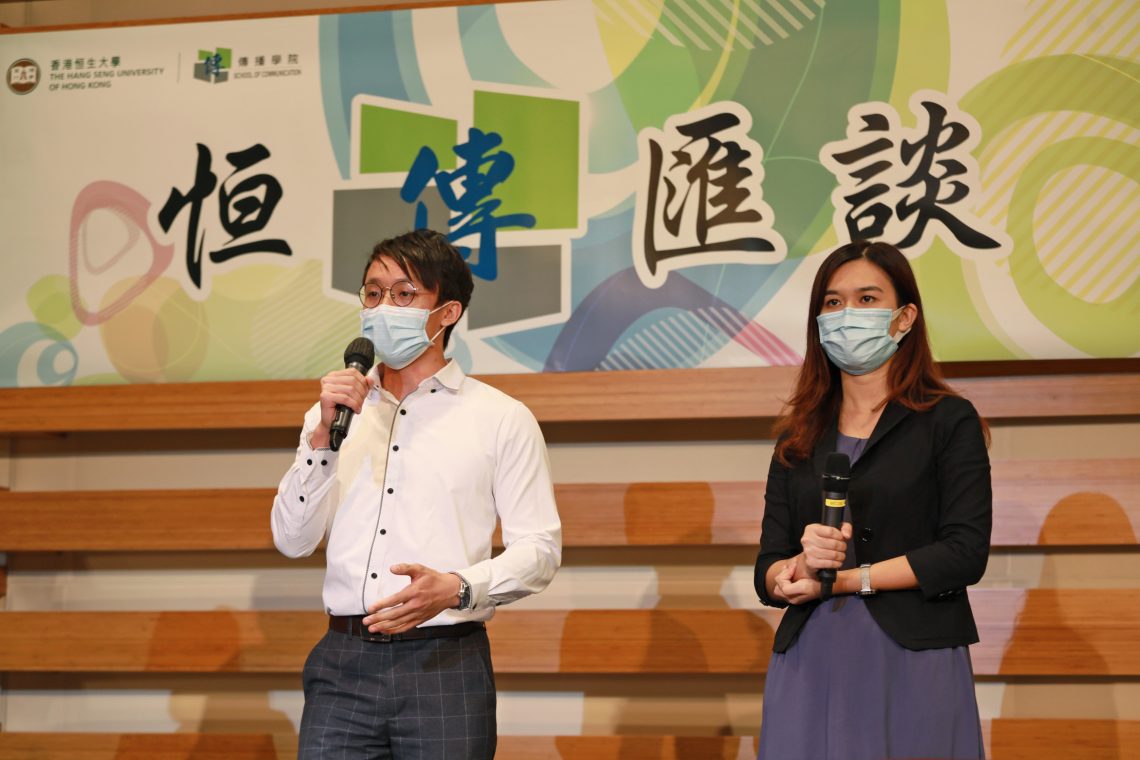 SCOM students raise questions eagerly.