JAZZ March 1st Lunchtime Concert Featuring Soda Lam & Bananaooyoo
3 March 2015
JAZZ March 1st Lunchtime Concert Featuring Soda Lam & Bananaooyoo
JAZZ March is now on campus.
The first Lunchtime Concert featuring young musicians SodaLam and Bananaooyoo took place on G/F of S H Ho Academic Building on Tuesday 3March 2015. Both students and staff enjoyed a musical and delightful lunch breakout of a busy day.
The next JAZZ March concert will be held on Friday 13 March2015 from 12:30 – 1:30 pm (at the same venue). Don't miss it!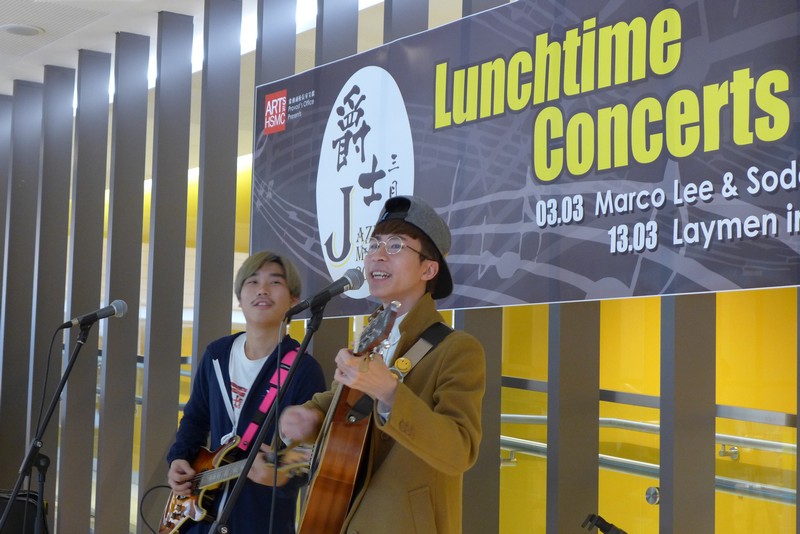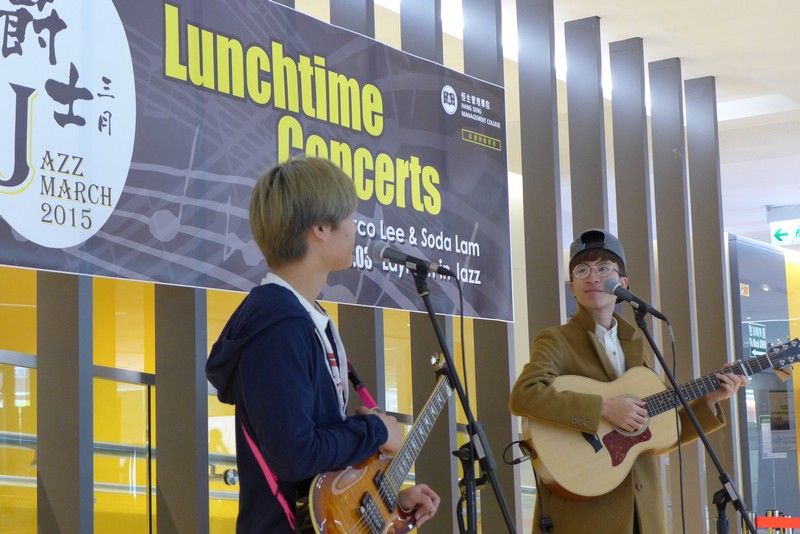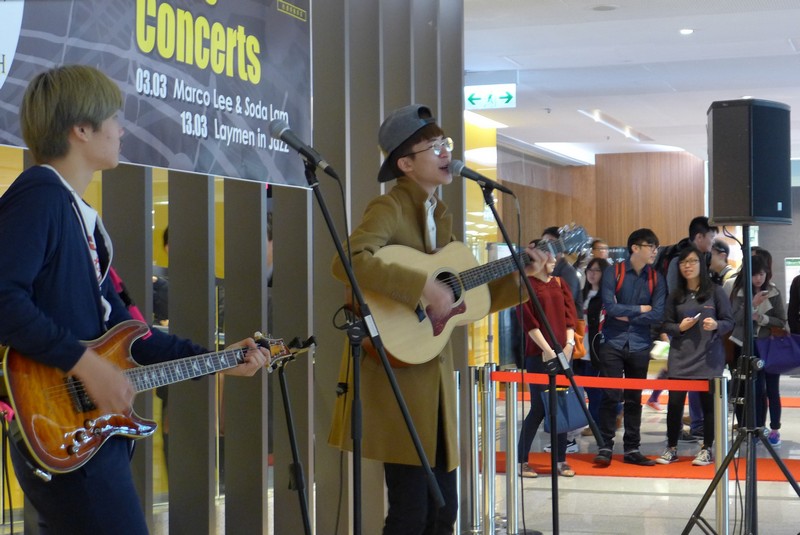 Soda Lam (left) & Bananaooyoo (right) performing in lunchtime concert