HSUHK Student Ambassadors Inauguration Ceremony 2020-2021
29 March 2021
The Inauguration Ceremony of HSUHK Student Ambassadors 2020-2021 was held on 29 March 2021. The theme of the inauguration this year is 'Equip in Adversity, Gaze into Futurity'. Organised by 30 Student Ambassadors, the event was honoured to have President Simon S M Ho; Professor Y V Hui, Acting Provost and Vice-President (Academic and Research); Dr Tom Fong, Vice-President (Organisational Development); Professor Bradley Barnes, Dean of School of Business; Ms Esther Lee, Acting Director of Student Affairs; and various department heads, staff and guests witness this spectacular moment.
Before the inauguration, President Ho and Ms Esther Lee gave encouragement to students in their speeches. President Ho was impressed by our Student Ambassadors in supporting each other and serving the HSUHK in adversity. "Our Student Ambassadors adhere to passing on the serving spirit, and I am grateful to see them representing and promoting the HSUHK to society." Ms Esther Lee, Acting Director of Student Affairs, encouraged the Student Ambassadors with the acronym 'APEC' – Adaptability, Positivity, Empowering and Creativity. She wished everyone to embrace the upcoming challenges and adapt to new changes while keeping a positive and creative mindset and empowering the peers to grow and learn together with the support of the University.
To show gratitude to the honourable guests, Student Ambassadors had prepared a bamboo-made ancient ship model for them, symbolising the vision of equipping themselves and gazing into futurity in adversity and the courage to walk through difficulties despite challenges. It also delivered our wishes to all for every success in the future.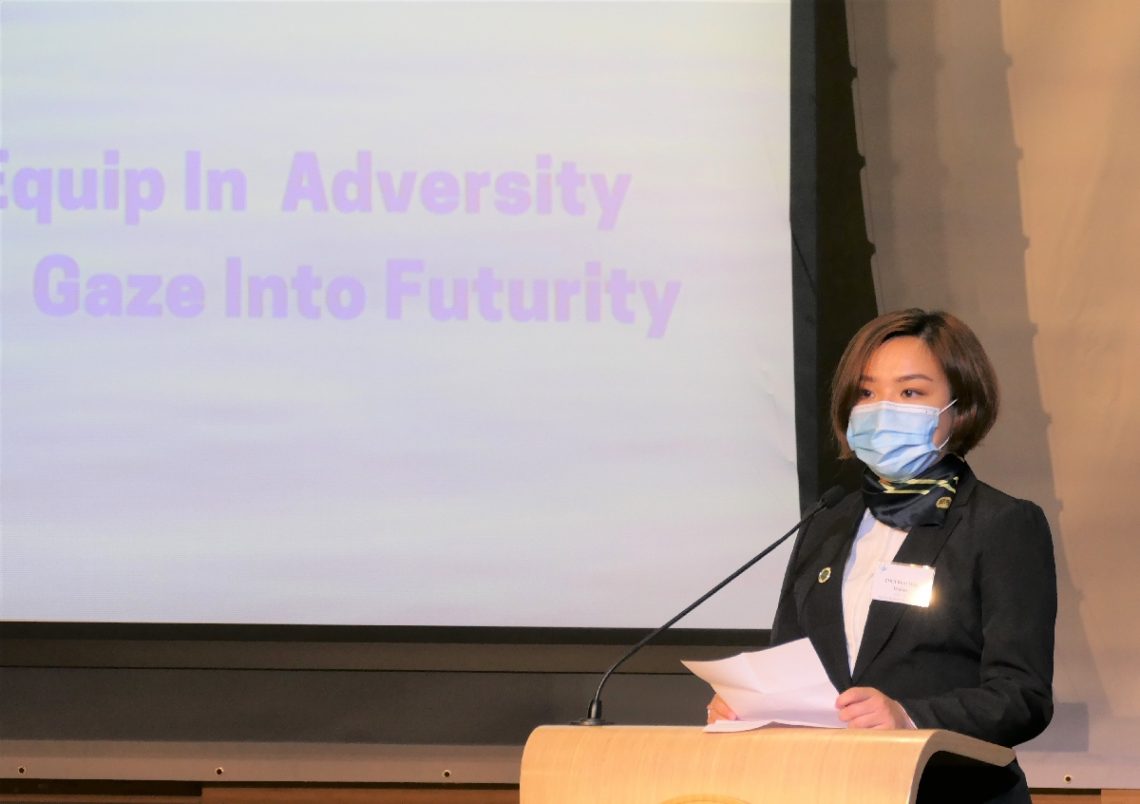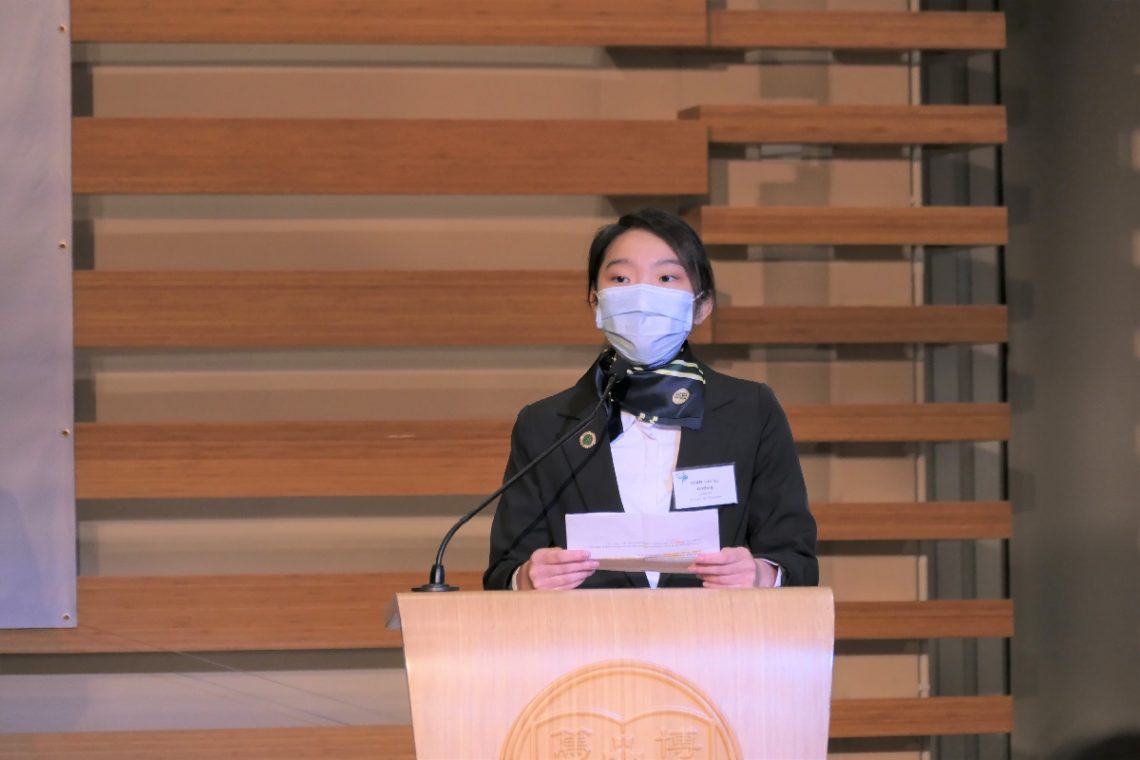 Although this year's inauguration ceremony had been postponed several times, thanks to the efforts of 6 senior student ambassadors and 24 new members, the ceremony was held successfully. Everyone has done their best in their positions and learnt much from this valuable experience.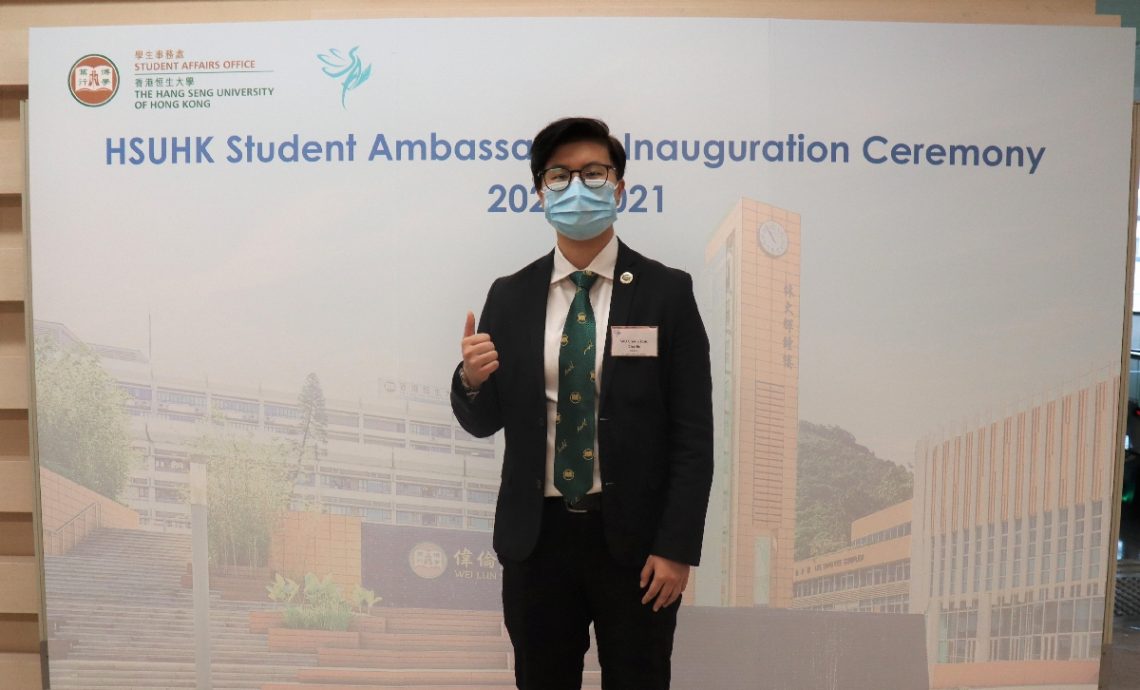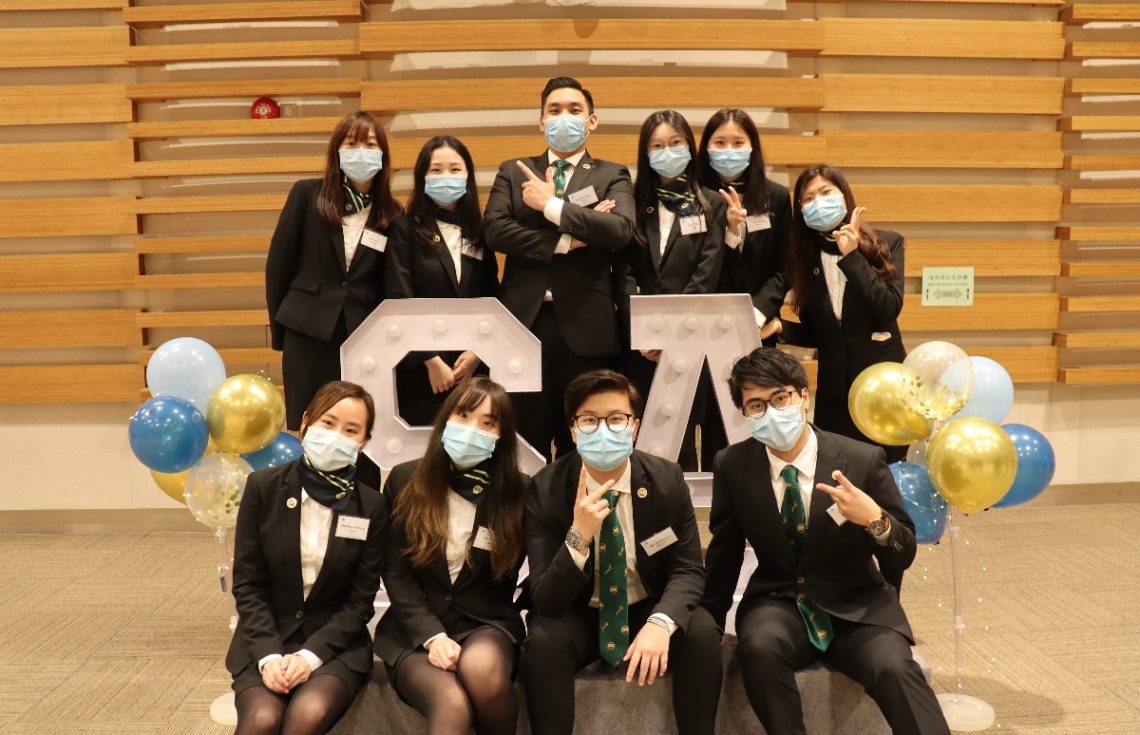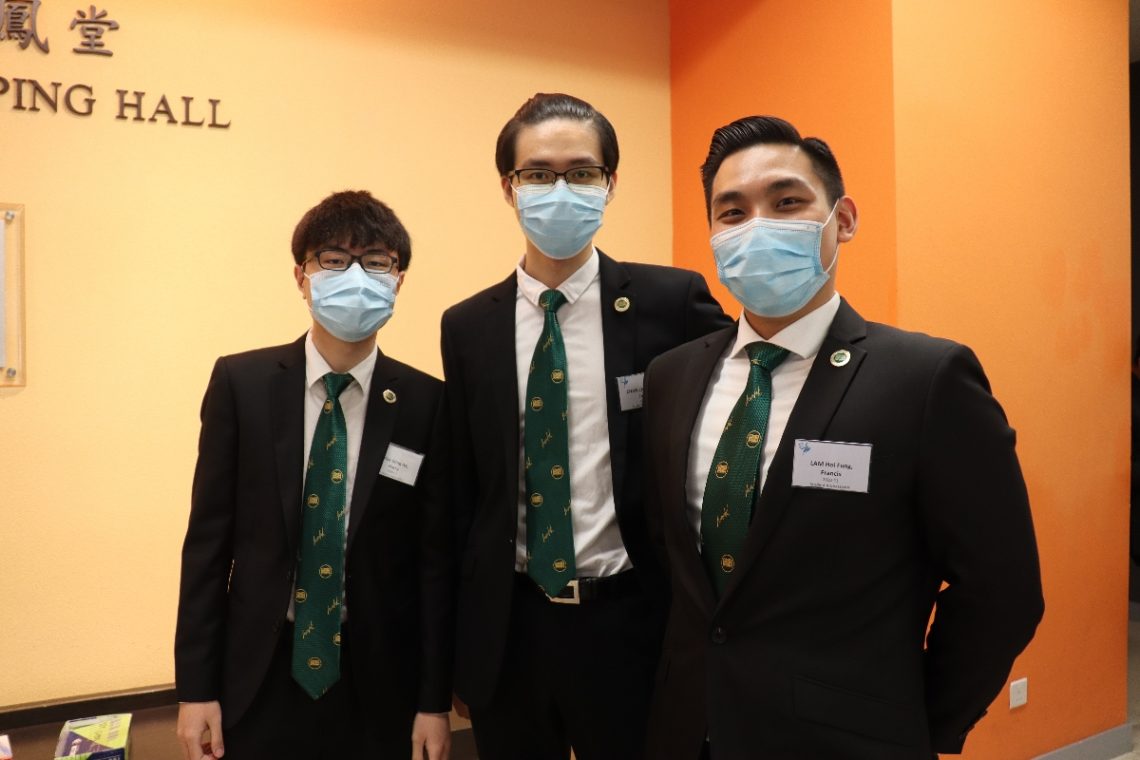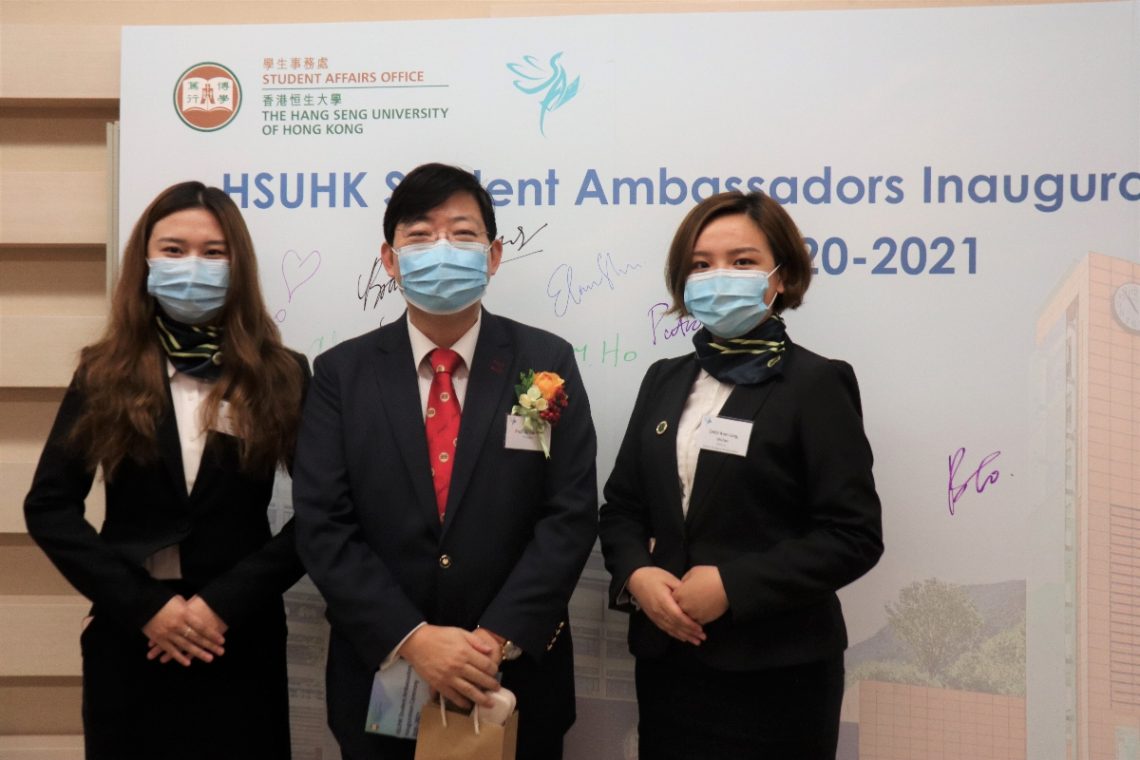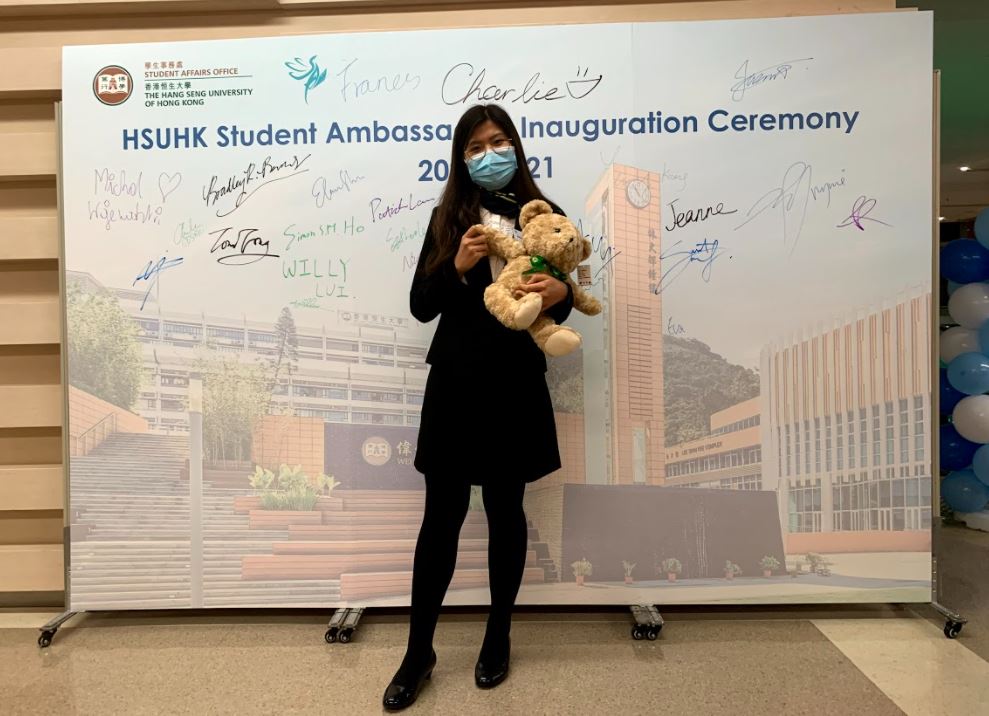 30 Student Ambassadors are ready to serve the HSUHK with the spirit 'To Learn and To Serve'.