Supply Chain Management

Bachelor of Business Administration in Supply Chain Management Leaflet (SCM) (Text Version)
This is a four-year degree programme and there are two semesters of 15 weeks per year. Each module consists of three credits; each credit consists of a minimum of 15 contact hours. Students will be required to study at least 43 modules of 129 credits in total over four years. Within the BBA-SCM Programme, two broad study pathways are envisaged. The first is designed for students who wish to prepare themselves for further studies in SCM or logistic-related disciplines, and the second is for those who wish to be trained for the workplace at professional level. Both pathways provide an opportunity for students to develop a sound foundation in business and supply chain management. The Programme continuously coordinate with industrial institutions and enterprises, and provide students opportunities in professional training and public exams; for details please refer to Programme Updates.
Great News
We are very proud to announce that on 24 July 2014, our BBA-SCM Programme has been selected by the Education Bureau of HKSAR Government to join the Study Subsidy Scheme for Designated Professions / Sectors (SSSDP). Logistics is one of the six disciplines being subsided in this scheme. Hitherto, it is the first time in Hong Kong that an undergraduate programme in the SCM field run by a self-financed institution has obtained the subsidy from the Government. Here you can find out more about the 2017/18 admission of BBA-SCM Programme for the SSSDP. An additional 35 self-financed quota for BBA-SCM (Year 1) have been approved by the Hong Kong Council for Accreditation of Academic and Vocational Qualifications.  Please take this chance to enrol via our HSMC Online Registration System.
"Introduction to Supply Chain Management"
Kindly visit our Facebook page for the latest development of BBA-SCM Programme. Upcoming events, students sharing, job hunting tips from graduates and career news will be updated regularly.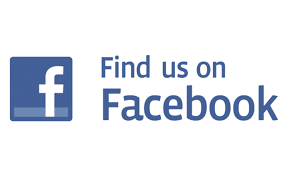 Enquiries
Email:

This email address is being protected from spambots. You need JavaScript enabled to view it.