HSMC held a Recognition Ceremony in Appreciation of a Donation from Milton Holdings International Limited
12 June 2014
HSMC held a Recognition Ceremony in Appreciation of a Donation from Milton Holdings International Limited
In recognition of the generous donation and installation of recycled rubber flooring in the Fitness Centre of Block B from Milton Holdings International Ltd (Milton), Mr Bobby Liu, Chief Executive Officer; Mr Sunny Liu, Managing Director; Ms Monnie Hung, Chief Operating Officer and 7 other senior management staff were invited to attend a Recognition Ceremony at the Fitness Centre.
Professor Simon Ho, President; Professor T. S. Lee, Vice-President (Academic and Research); Dr Karen Chan, Vice- President (Organisational Development) and some College representatives attended the ceremony.
Prof Simon Ho thanked Mr Bobby Liu for the generous donation; and his continuous support for student affairs: serving HSMC as the Chairman of Advisory Committee of SABA and a career mentor while providing internship and career opportunities for HSMC students. He also commended Mr Liu for his entrepreneurship that earned him the Young Industrialist Award and his giving back to society by participating in different community services.
Mr Bobby Liu not only agreed with the College's educational values, but also believed that it has been growing rapidly with a clear vision. While appreciating the sophisticated campus for those advanced and professional facilities, he would continue to lend their support to HSMC.
After the ceremony, the guests visited Academic Building (Block A) and Sports and Amenities Centre (Block B) and attended an Appreciation Luncheon at the Chinese restaurant.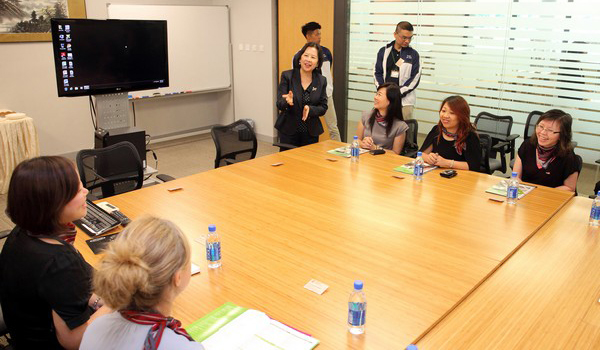 Dr Karen Chan, Vice-President (Organisational Development) welcomed the guests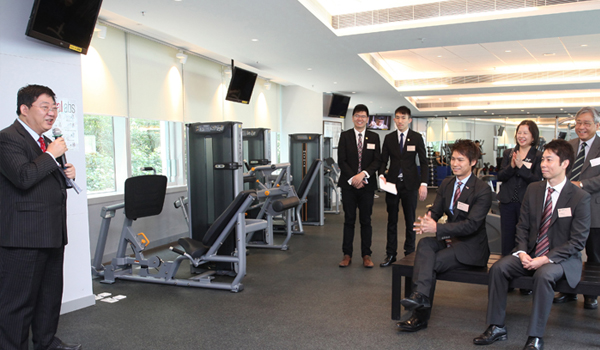 Prof Simon Ho, President, delivered his vote of thanks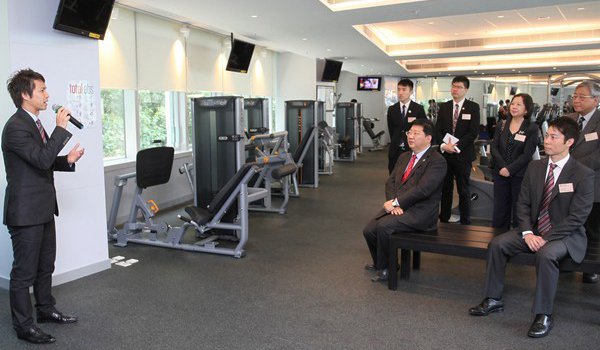 Mr Bobby Liu, Milton's Chief Executive Officer, delivered a speech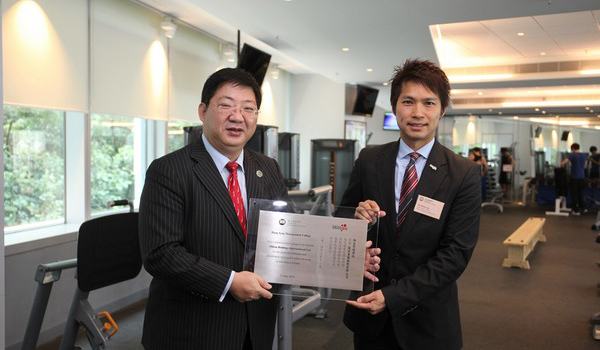 A commemorative plaque will be placed in the Fitness Centre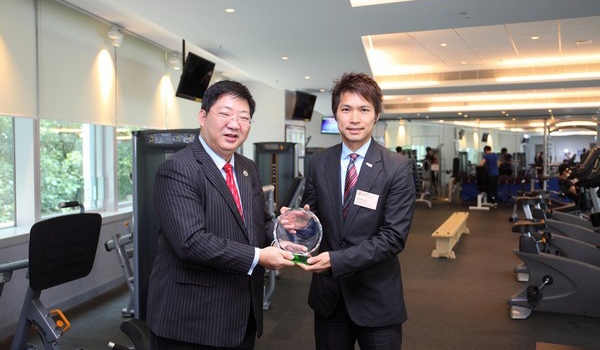 Prof Simon Ho presented a souvenir to Mr Bobby Liu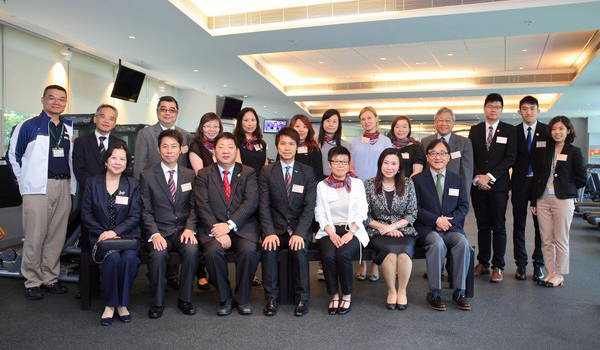 A group photo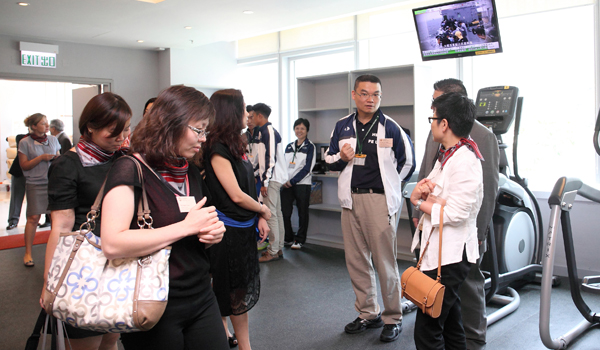 Student Affairs Office staff introduced various training equipment to the guests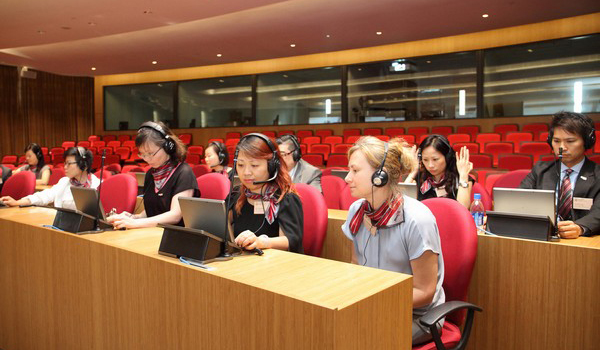 The guests visited the Conference Hall and tried the simultaneous interpretation equipment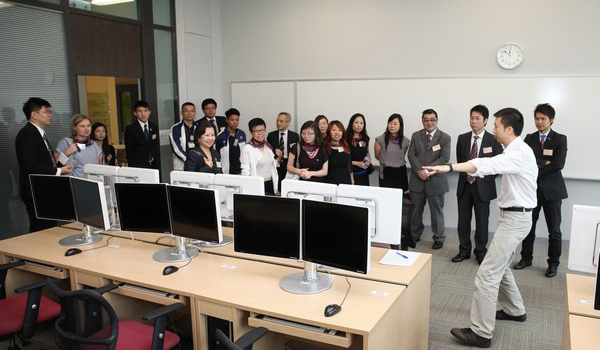 Mr Bosco Yim, Lecturer of the Department of Economics and Finance, introduced the Bloomberg system to the guests at the Trading Laboratory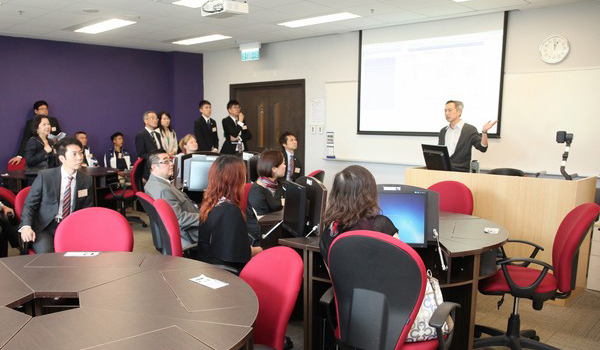 Dr Tommy Cheung, Lecturer of Department of Supply Chain Management, demonstrated the statistical analysis system and supply chain simulation applications for teaching at the Decision Sciences Technology Laboratory

Group photo of the guests and HSMC representatives at the Open Plaza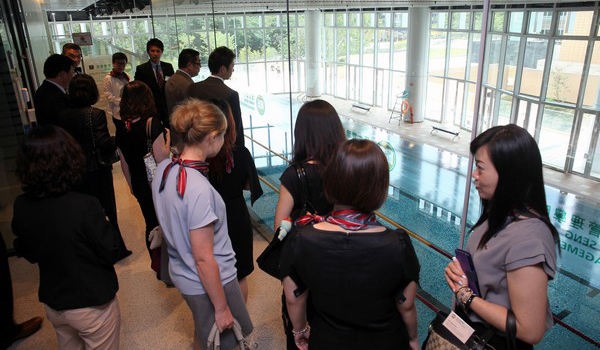 The guests visited the indoor thermostatic swimming pool at Block B