Professional Talk in Supply Chain Management (4)
Topic: Global Supply Chains: The "Green" Imperative
Guest Speaker: Mr Christopher Seow
Mr Seow's Profile:
Mr Seow is a practitioner, academic and consultant specializing in process improvement for reducing waste and carbon footprint in the supply chain, adding value and creating sustainable improved customer/partner relationships. He is certified from Harrington Institute with a Six Sigma Master Black Belt in Lean Six Sigma Quality and Operational Excellence, with over 25 years' experience in teaching, publishing and communicating business ideas and practices through workshops and consultancy – in academic and business arenas in China, France, Malaysia, Singapore, Switzerland, Thailand and United Kingdom.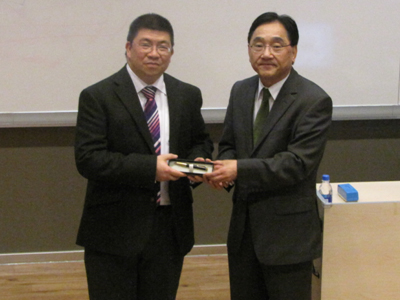 Prof. T.S. Lee gave a big thanks to Mr Christopher Seow.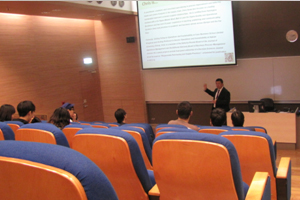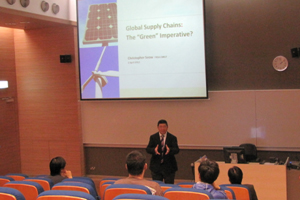 Mr Seow was introducing the issue of "green" impacts and its influences on world trade to SCM students.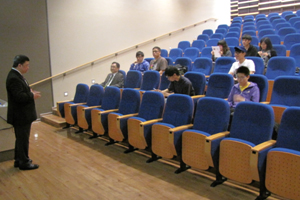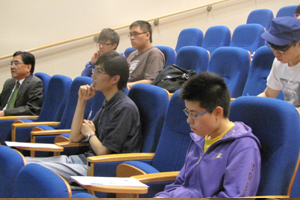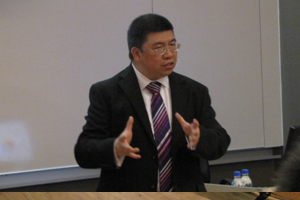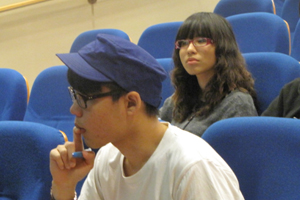 SCM students concentrated on the talk.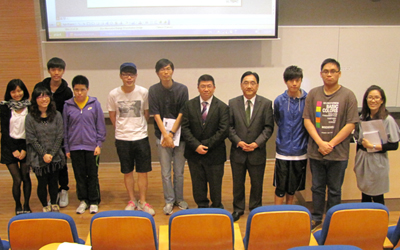 Students gathered for a group photo with Mr Seow and Prof T.S. Lee