Lectures on Business and Legal Translation (3)
28 February 2017
The third talk of the MA lecture series was held on 27 February 2017 and its title was "Novice Court Interpreters: Sheep among Wolves?" Our speaker, Mr Stephen Yeung, is a former Deputy Special Magistrate with the Judiciary of HKSAR.
Mr Yeung started the lecture by introducing the legal system and court system in Hong Kong. He explained that interpreters are indispensable because the law guarantees the right to a fair trial to everyone. He also talked about the documents that interpreters would come across at trial, for in stance, expert or technical reports, statutes or judgments etc.
Mr Yeung emphasised that the court expects a high standard of interpretation, and there is no allowance for inexperience as it wouldinfluence the outcome of the trial inadvertently and mislead the judge into making the wrong decision.
Mr Yeung advised the audience that, in order to be a professional court interpreter, it is essential to be familiar with the court procedure, to build one's  own library and glossary and to do research before the trial.
He concluded the lecture with his reflection: "whoever can be trusted with very little can also be trusted with much, and whoever is dishonest with very little will also be dishonest with much."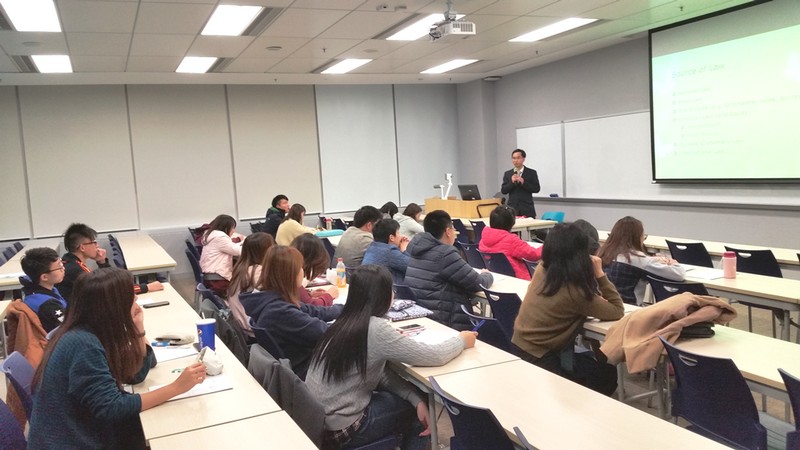 The speaker explained the legal system in Hong Kong to the audience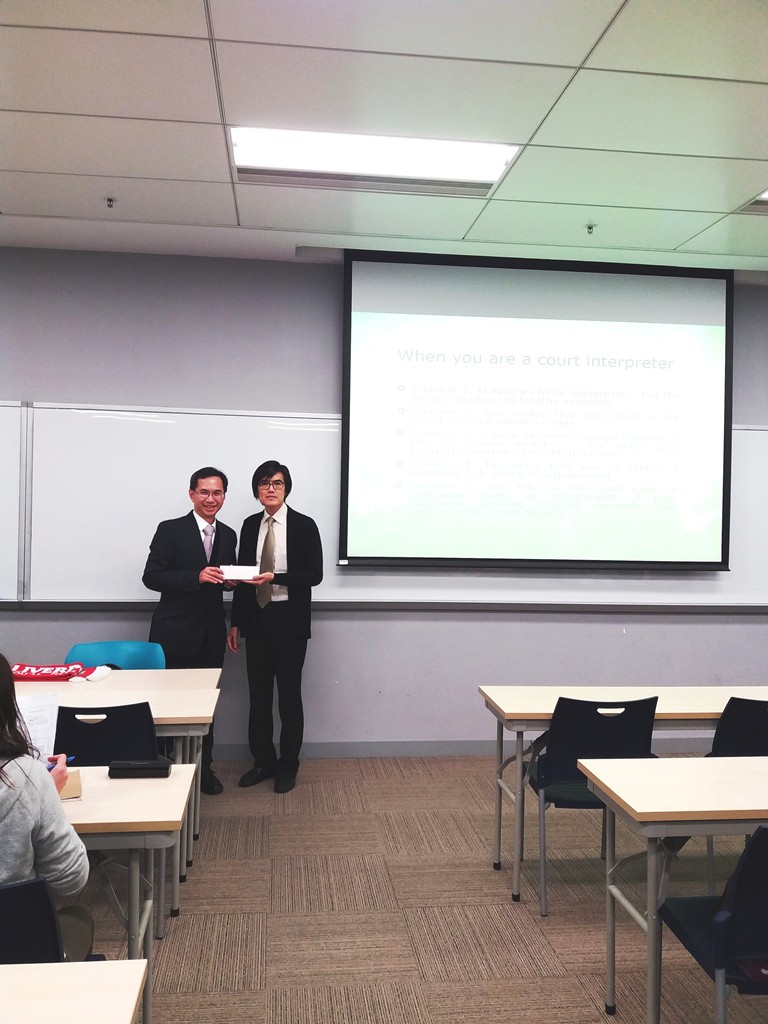 Mr Yeung (left) and Dr Elvis Lee, the Programme Director of MATBL