Students from the School of Communication won top prizes in 2015-16 Campus News Awards
17 November 2016
Students from the School of Communication of HSMC won top prizes in 2015-16 Campus Newspaper Awards. Organised by China Daily Hong Kong Edition, the Campus Newspaper Awards received over 600 entries from 28 universities, from Hong Kong, Mainland China, Taiwan and Macao, with government officials, journalism professors and media professionals acting as adjudicators.
Professor Scarlet Tso, Associate Vice-President (Communications and Public Affairs) and Dean of the School of Communication, faculty members and students of HSMC were invited to the Awards Presentation Ceremony, which was held in Hong Kong Convention and Exhibition Centre on 17 November 2016. Mr John Tsang Chun-wah, JP, Financial Secretary of HKSAR Government, was the officiating guest of the Ceremony.
Final results were announced in the ceremony. Students from School of Communication have won various awards including the winner of Best in Overall Design (Chinese) and Best in Headline Writing (English), first runner-up of Best in News Video Reporting (Chinese) and Best in News Page Design (Chinese), and second runner-up of Best in Feature Writing (English).
As one of the judges of the awards, Professor Scarlet Tso appreciates the professionalism of the entries and feels proud of student from School of Communication. She believes that our students are highly encouraged as their efforts are recognised by the industry.
2015-15 Campus Newspaper Awards – Winners from HSMC SCOM

Chinese

Award

Works

Team

Best in Overall Design – Winner

Enlightenment Post (Volume 11)

歐振威  江秀慧  鍾世文

Best in News Video Reporting – 1st Runner-up

大埔單車先導計劃

張雁晴  盧翠瑜  黃樂怡

羅嘉倩  李曉丹

Best in News Page Design – 1st Runner-up

串流音樂 音樂人的靈丹或毒藥?

林曉欣  鄧亦斯  黎祖輝
英文組

Award

Works

Name

Best in Headline Writing – Winner

City hunters prowling around ruins

Lai To

Best in Feature Writing – 2nd-runner-up

City hunters prowling around ruins

Lai To
Attachment:
1.    Best in Overall Design (Winner):EnlightenmentPost (Volume 11)
2.    Best in News Video Reporting (1strunner-up):大埔單車先導計劃
3.    Bestin News Page Design (1st runner-up):串流音樂 音樂人的靈丹或毒藥?
4.    Best in Headline Writing (Winner) & Best Feature Writing (2nd runner-up): City hunters prowling around ruins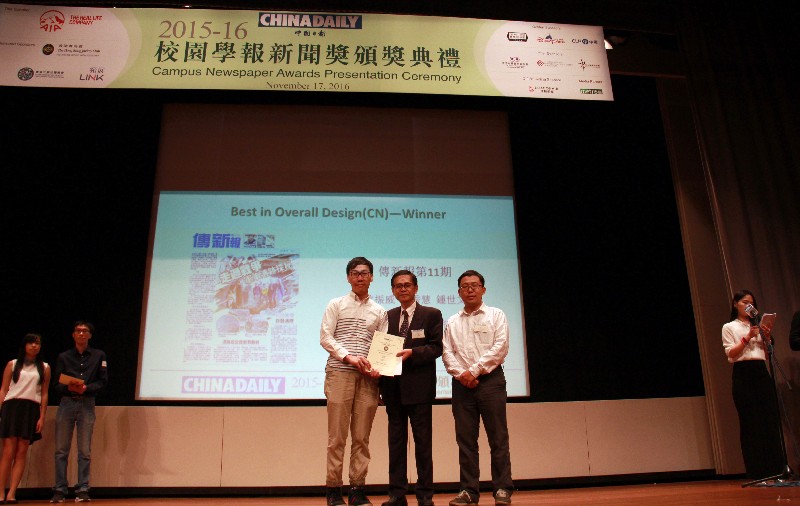 Best in Overall Design (Chinese) – Winner
Best in News Video Reporting (Chinese) – 1st Runner-up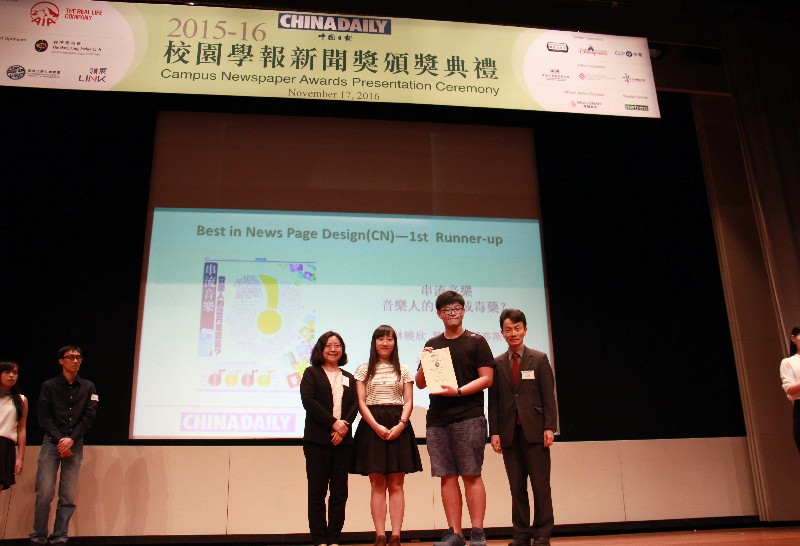 Best in News Page Design (Chinese) – 1st Runner-up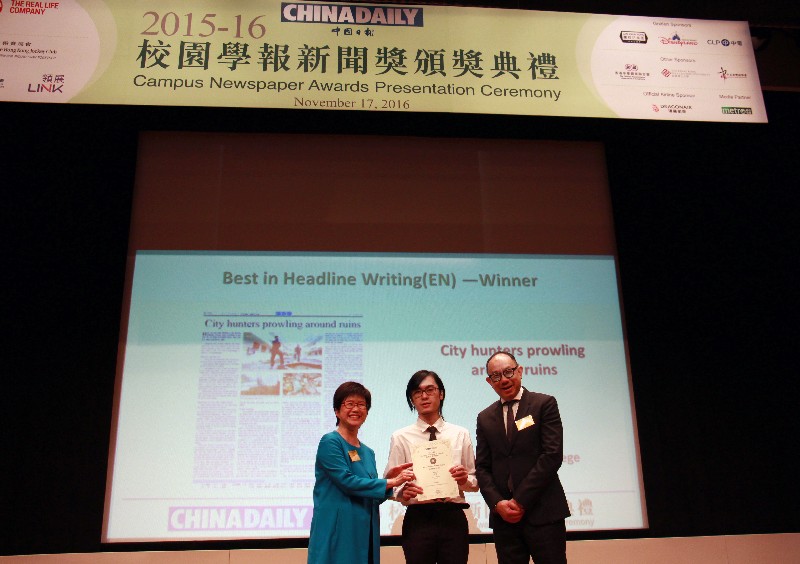 Best in Headline Writing (English) – Winner & Best in Feature Writing (English) – 2nd Runner-up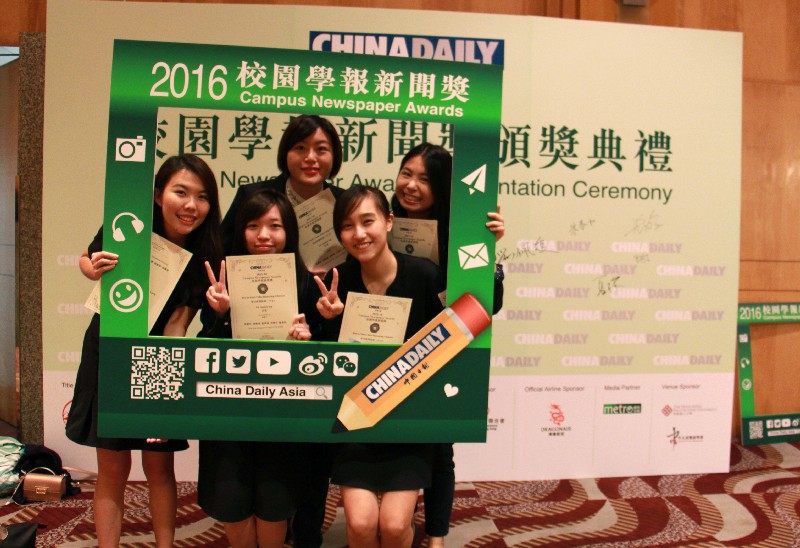 Group photo of award-winning students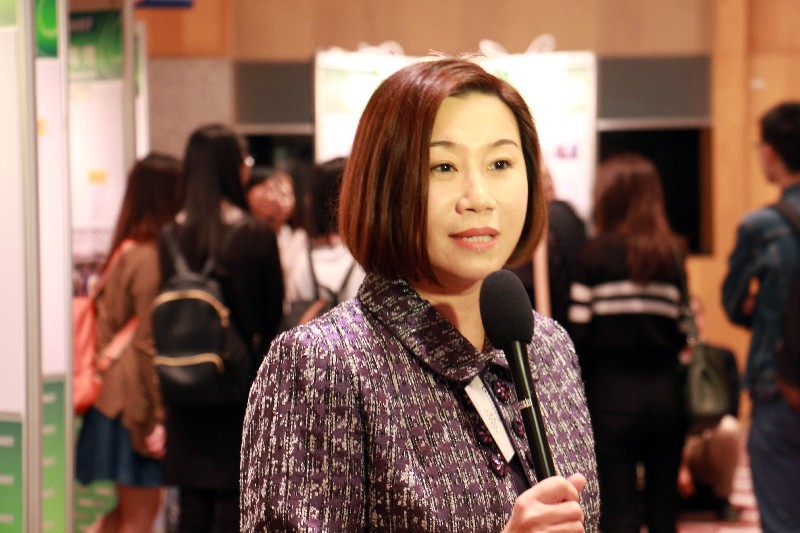 Professor Scarlet Tso appreciates the professionalism demonstrated by the students of School of Communication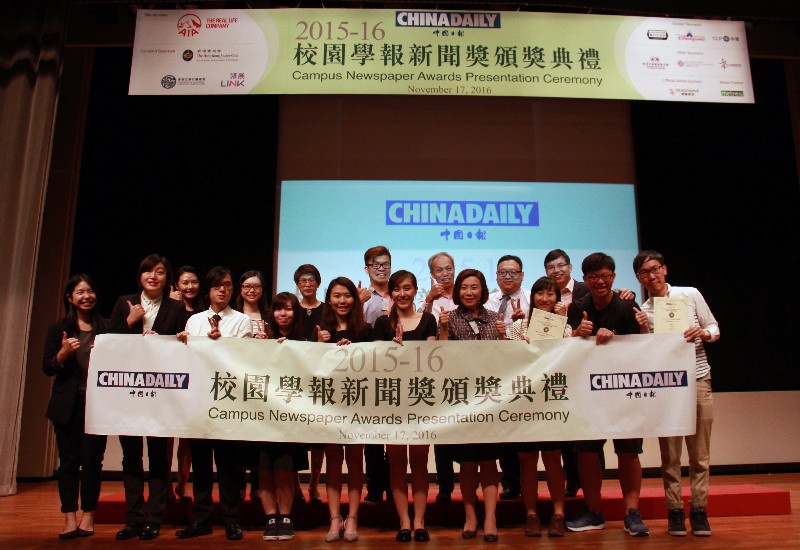 Group photo of teachers and students from School of Communication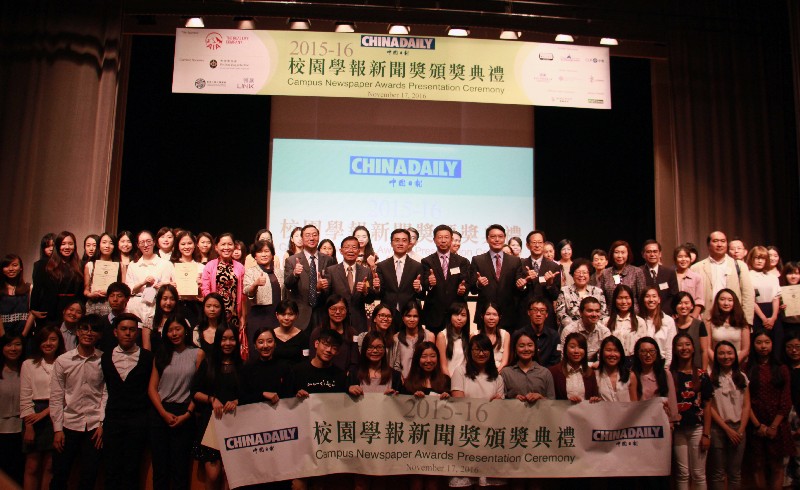 Group photo of organisers, judges, professors, guests and students