HSMC Information Day 2015 (BA-CHI)
21 November 2015
HSMC Information Day 2015
The HSMC Information Day was held on 21 November2015. A variety of activities werearranged which attracted approximately 1,000 parents, students, and careerteachers, etc. The event was kicked off by President Simon S M Ho. In addition to introducing the unique HSMCfeatures, President Ho inspired audience with the importance on learning andcareer planning.
We were honouredto have Ir Stephen Chan, President of Hong Kong Logistics Association, to share the cornerstone andcompetitive advantage of Supply Chain and Logistics Management nowadays. Ms Amy Wong, Lecturer of School of Business,and Dr Chan Chi Kit, Assistant Professor of School of Communication, also deliveredtwo attractive featured talks to audience.
Apart fromthe interaction among professors,student representatives and visitors regarding programme details and furtherstudy guidance, visitors attained first-hand admission information for 2016entry, including admission scores, the School Principal Recommended AdmissionScheme, 2016 entrance scholarships, etc. A significant number of students applied on-site and attended theassessment striving for the first batch of conditional offers.
Theenergetic college life has been fully showcased in the event. Visitors mingled with current students in a BBQcarnival, game booths and student performances by Sinfonietta and Dance Society. They also joined the guided campus tours tolook at state-of-the-art facilities and the new Residential Colleges.
All participants enjoyed the fun and livelyambience of the Day.
Welcoming remarks by President Simon Ho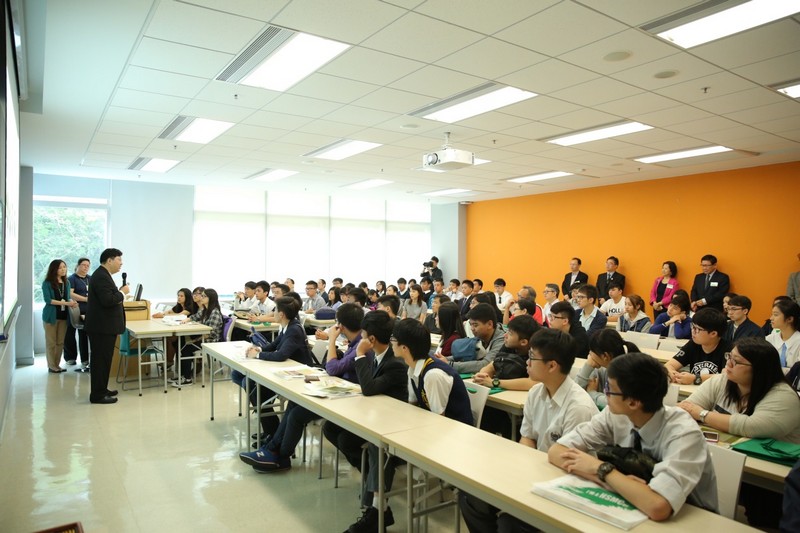 President Simon Ho shared the insights of learning and career planning with students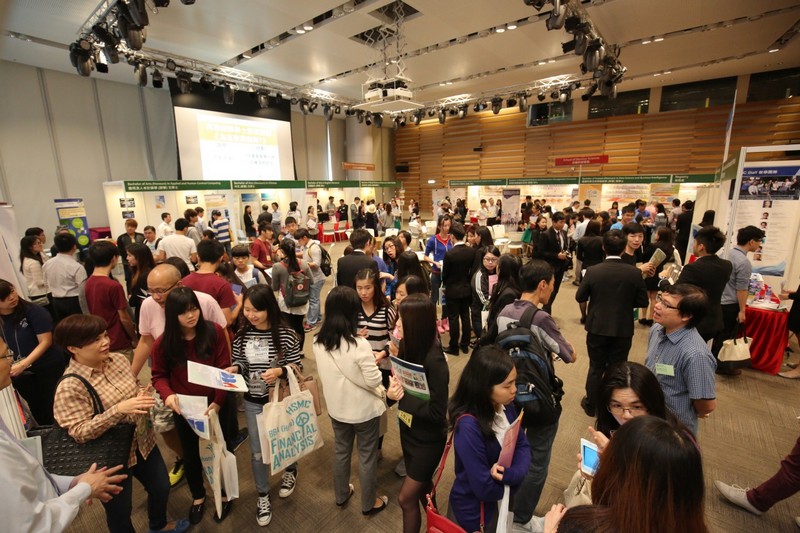 Visitors obtained the latest programme information on the Information Day while some students applied and attended the on-site assessment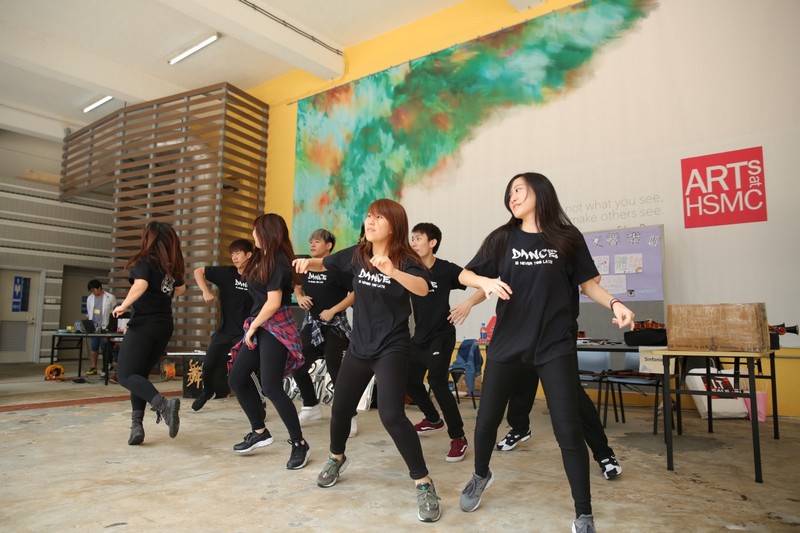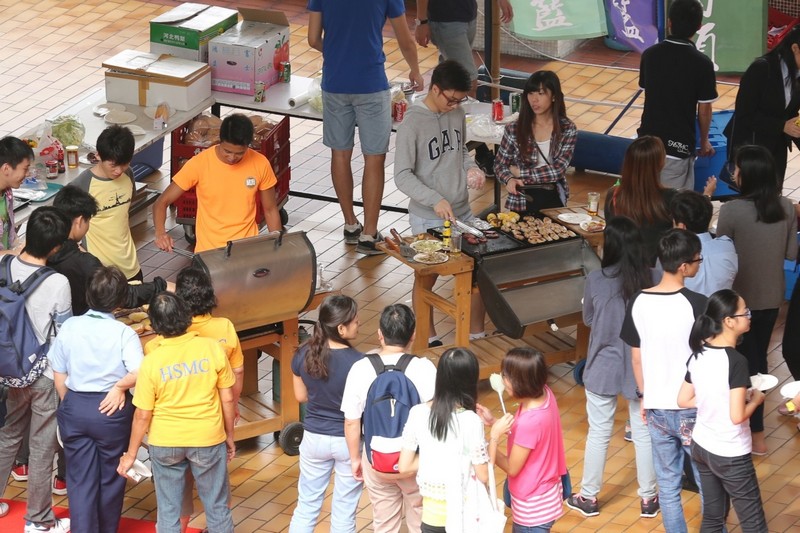 A variety of activities were arranged on the Information Day, including student performances, game booths, BBQ carnival, etc.