SCOM Talk Series 22: My Higher Education Ideals and Visions on HSMC Development
7 October 2015
SCOM Talk Series 22: My Higher Education Ideals and Visions on HSMC Development
Professor Simon S M Ho, President of Hang Seng ManagementCollege (HSMC), was invited tobe the guest speaker at the SCOMTalk Series 22 (named as BJC Talk Series before). He shared his life experience andvision of education, and encouragedstudents to pursue their dreams. More than 200 students and staff attended.
President Ho described his childhood and hisendeavour to achieve doctoral and professional qualification abroad. He is alsoa certified public accountant in the UK, Australia and Canada. He said with agentle smile that he was not that interested in accountancy, but the learningexperience was fruitful and useful.
President Ho pointed out that tertiary education was not limited to knowledgefrom books, but also broad horizons and critical thinking. The future of youngpeople does not depend on the fame of universities or programmes. Studentsshould explore their interests and expertise, and spend their whole life to maketheir dreams come true.
President Ho thought that students of theSchool of Communication are passionate and aspiring. He advised students not tofocus on the reward from jobs for the first ten years. Although dreamers maywalk slower than others, they can actualise a truly-self and have better careerdevelopment after a decade.
Last but not least, President Ho wished all studentsa bright future. He looked forward to, together with students, turning HSMC toa private university in near future.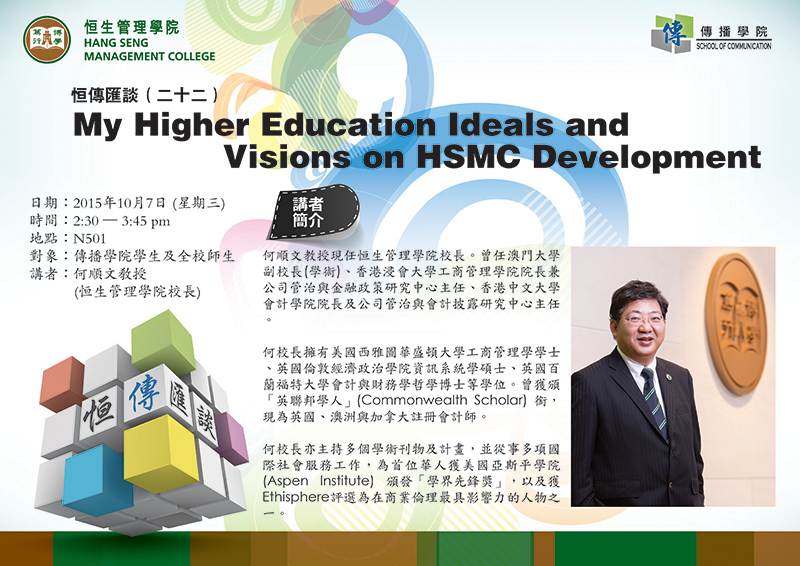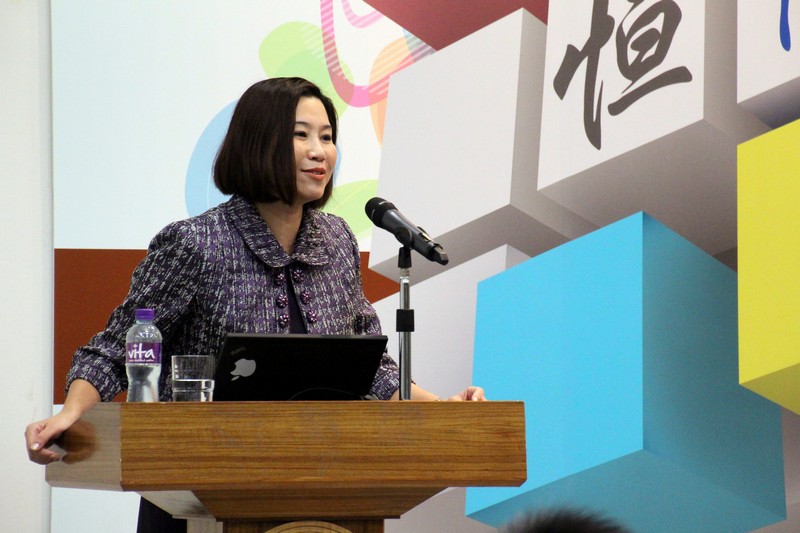 Professor Scarlet Tso, Dean of School of Communication, gave a welcoming speech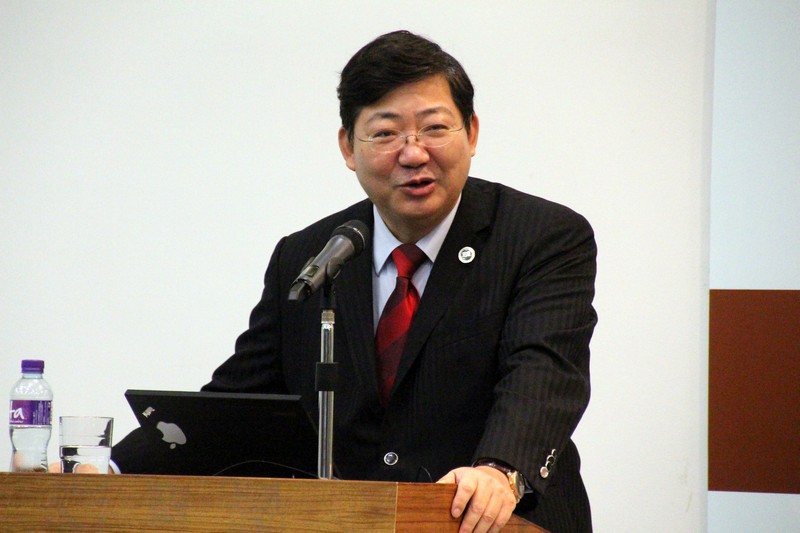 President Simon S M Ho encouraged students to pursue their dreams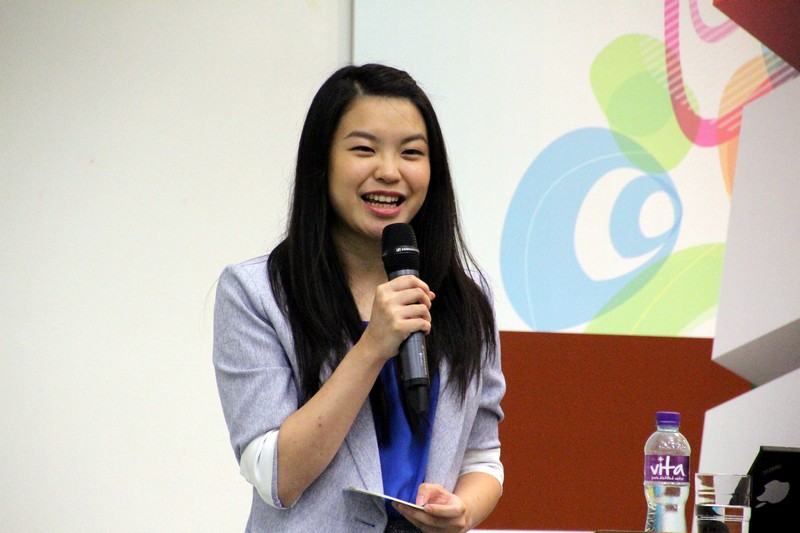 MC of the talk, Lau Yuen Yan, BJC Year 4 student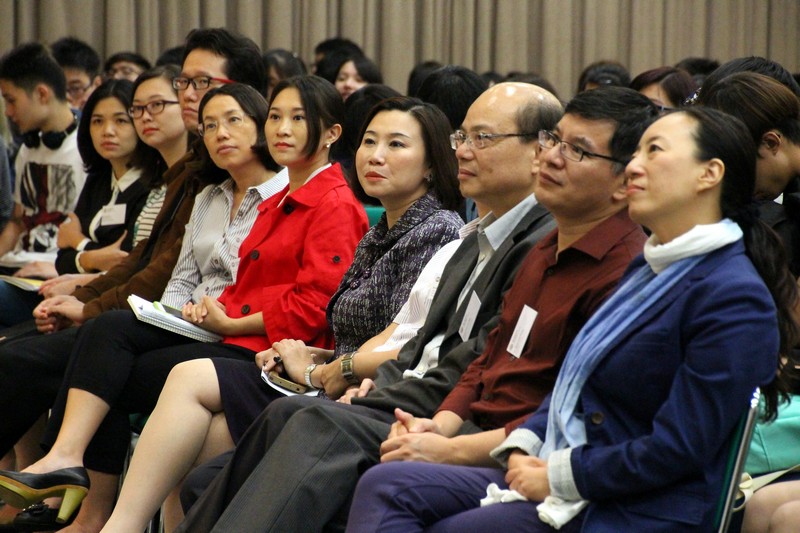 Professors and lecturers of the School of Communication focused on the talk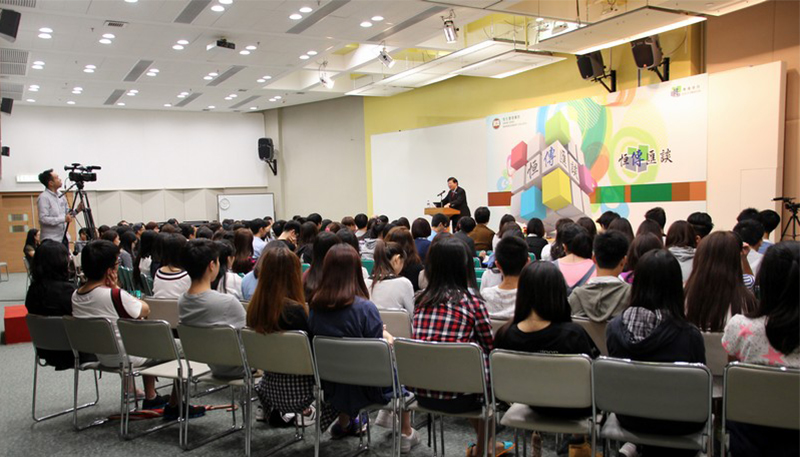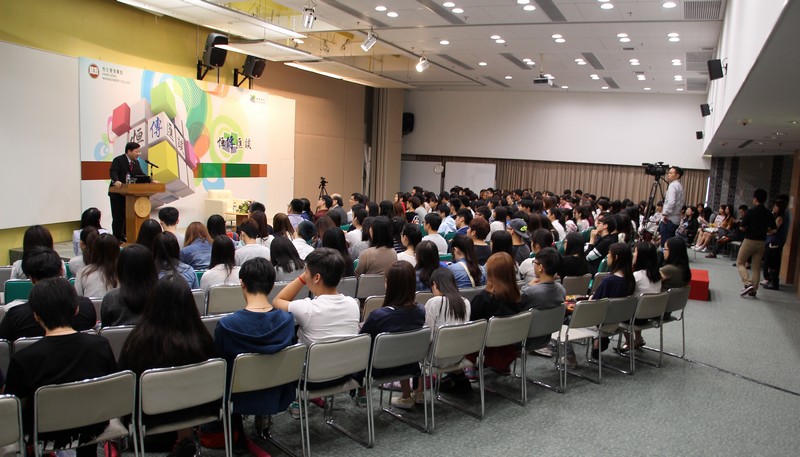 Scenes of the talk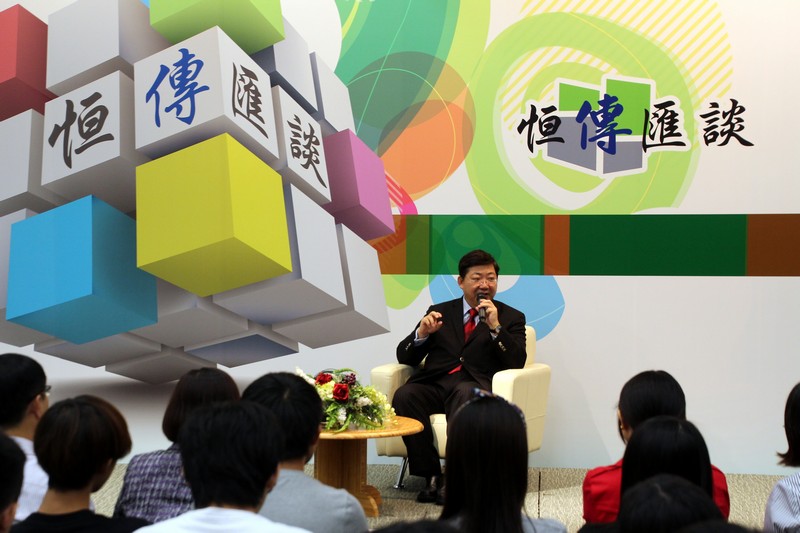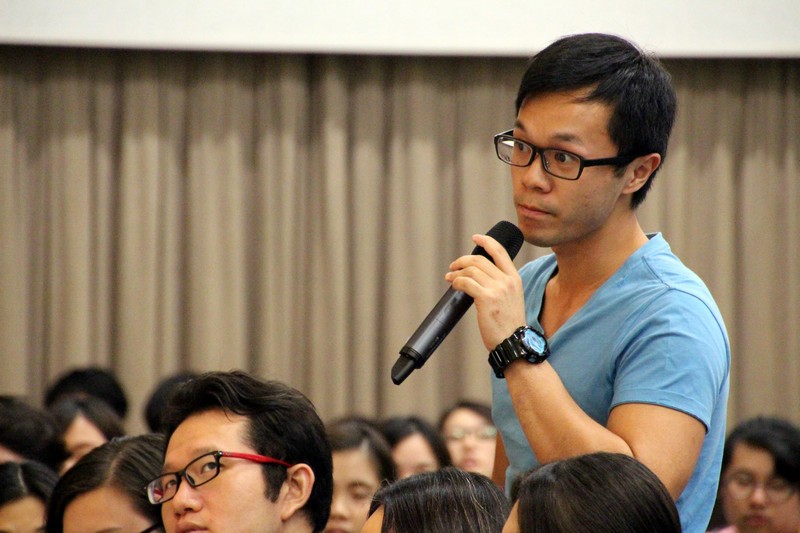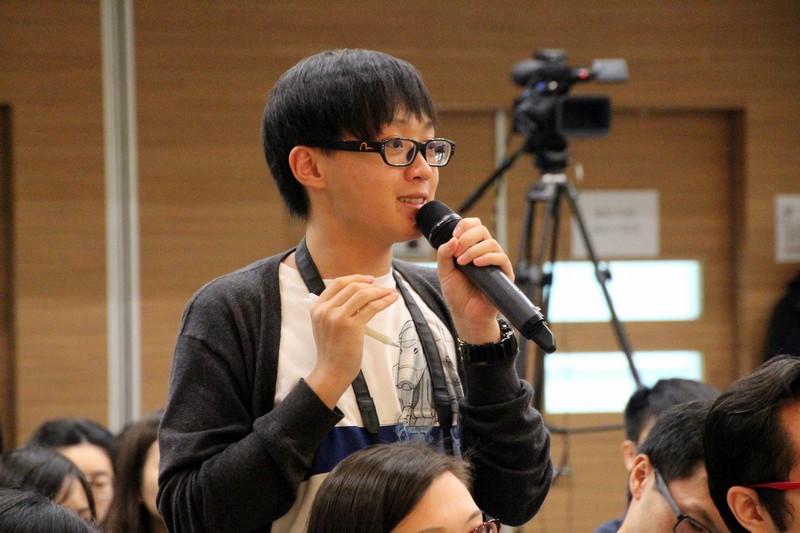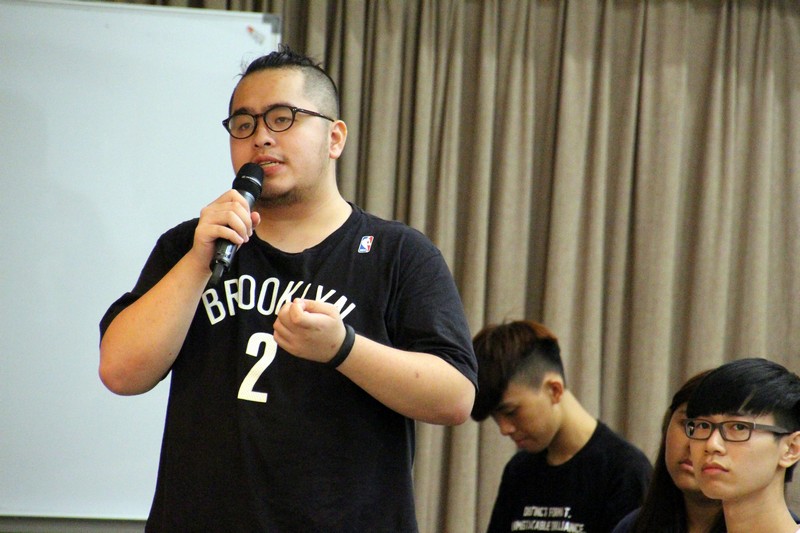 Students of the School of Communication raised questions actively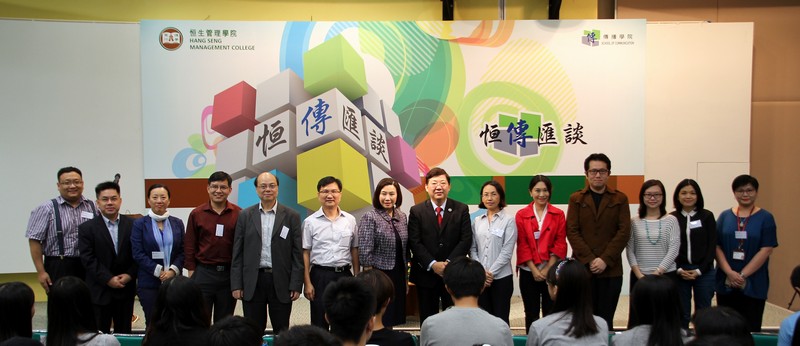 Group Photo of President Ho, Professors and lecturers of the School of Communication