Roundtable Discussion on Youth Innovation and Entrepreneurship
10 September 2015
Hang Seng Management College (HSMC) organised a round table discussion on youth innovation and entrepreneurship at its College Chamber on 10 September 2015. Guests including entrepreneurship centre directors of some local universities,representatives from Hong Kong Science and Technology Parks Corporation, and some alumni entrepreneurs.
At his welcoming address, President Simon S M Ho pointed out that in recent years,innovation, entrepreneurship and creativity have become hot topics everywhere.  The Hong Kong SAR Government has also been implementing new policies and supporting schemes in promoting youth entrepreneurship and careers in creative industries. To complement the global trend, HSMC is currently exploring new initiatives and programme reviews to provide students with adequate trainings and knowledge, preparing them for the future challenges of changing society.
During the sharing session, directors from different entrepreneurship centres introduced their differentiation in service scopes and operation; HSMC alumni entrepreneurs also shared their difficulties encountered in starting a new business and future business development. In addition, participants had an in depth discussion on issues relating to market, resource sharing, and HSMC's positioning on entrepreneurial education. The round table discussion has achieved fruitful results as a platform to gather collective wisdom and experience conducive to further development of self-financed higher education.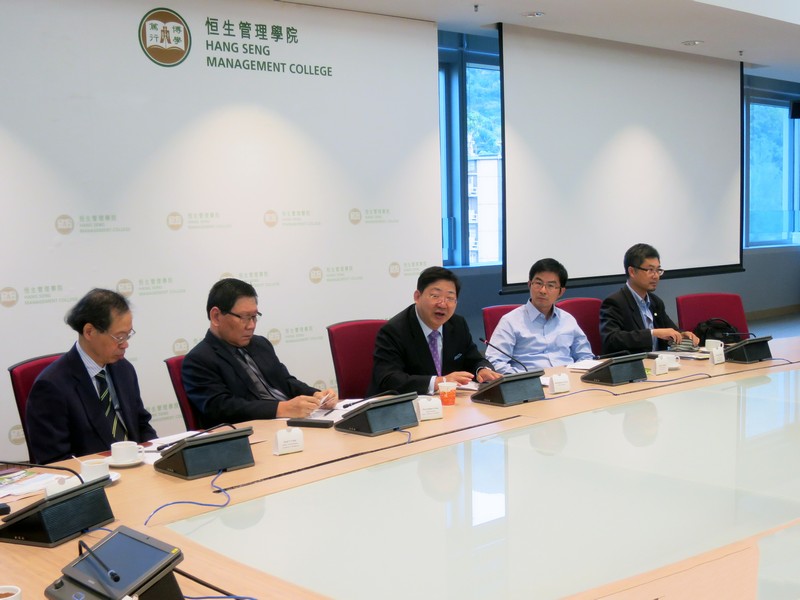 President Simon S M Ho delivered his welcoming address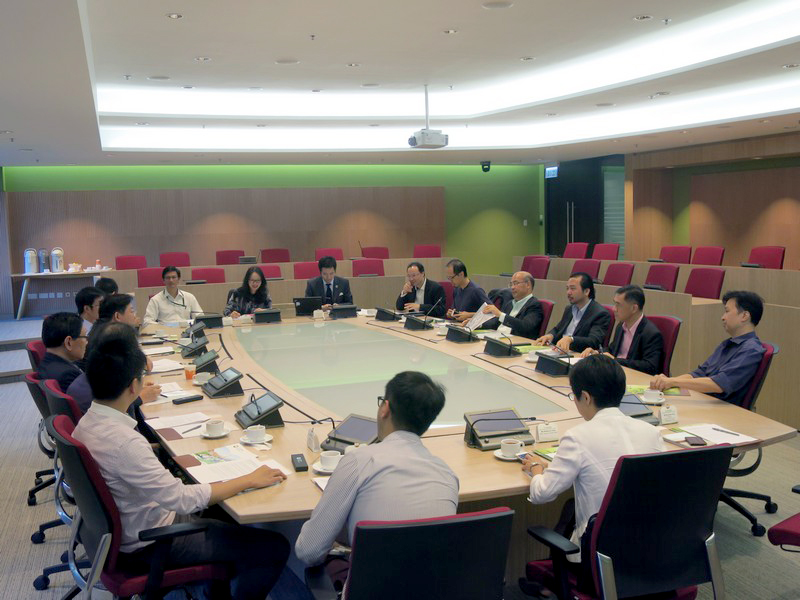 Participants shared ideas and experience at the College Chamber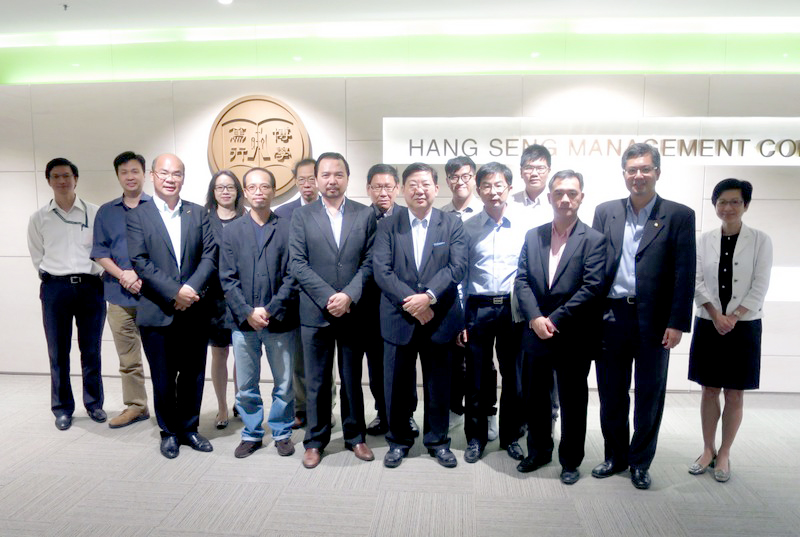 Group photo