College Orientation Day 2015
20 August 2015
College Orientation Day 2015
Student Affairs Office organised the College Orientation Day 2015 to kick off the Welcoming Seriesfor Freshmen before the start of the semester. The U-life@HSMC series officiallycommenced on 20 August 2015.
Different from before, thisyear, for students who arrived on time, they did not need to just sit and waitfor the Opening. Instead, some warm-up games were prepared to light up theatmosphere. Led by Jim Sir of Physical Education – SAO, all students worked as twoteams in Game 1 trying to put the sponge ball into the goal located at twosides of the Hall to score. For Game 2, the crowd started surfing a giant white 'bubble'.Similar to musical chair, once the music stopped, wherever the bubble landed,the student holding it had to go up to the stage and introduced himself toeveryone. With increasing number of people moving in from time to time, around 900freshmen, academic staff and senior students fromdifferentSchools and Programmes joined the Big Day. Together they all put on the new orientationt-shirt, making a beautiful scene of green andwhite all over the College Hall.
PresidentSimon S M Ho gavehis welcoming greetings to all the new students. The Provost, Professor GilbertFong then gave his remarks to students on academic pursuit. Dr Tom Fong,Associate Vice President (Student Development and Campus Services) introduced thebrand new Residential Colleges, which will be ready in September 2015. With thesupport of 18 Campus Life Mentors, Ms Rebecca Chan, Director of Student Affairsshared some great stories of the mentors to inspire the freshmen and encouragedthem to create their own success stories in their U life. Before moving ontothe Schools and Academic Programmes sessions, a few HSMC group pictures, and someselfies were taken by the emcee Nikio Yuen and the official photographer, symbolisingthat the Academic Year 2015/16 is going to start very soon!
After all the new studentsenjoyed refreshment with their teachers and fellow students, a comparativelymore relaxing afternoon started with the new first trial, the "HSMC MentorsPark". It was a new initiative aiming to provide a chance for new students toget to know buddies and senior students from different Schools and Programmes viasome well-designed leadership games and activities. Having fun was just a partof it, the debriefing session led by the senior students after the games werethe main course after all. It allowed freshmen to express their feelings, concerns,and raised questions about their forthcoming university life at HSMC.
Same as last year, theStudent Life Fair Session was again one of the most attractive parts of theentire Orientation Day. This year, 35 participating student organisations andservice units were divided into 6 sectors in 4 buildings, namely the Learning Sector,Community Sector, Networking + HSMC SU Sector, Leisure Sector, Cultural Sectorand Development & Services Sector. Students could go and look for any clubsand societies they were interested in. Also, they got to know the College resourcesand facilities by walking around the campus or joining the Library tour. Despitethe very hot weather, freshmen enjoyed the afternoon session thanks to freedrinks, free popcorn and free candy floss provided by the College.
Last but not least, over300 students gathered at the Lion Statue at 4 pm patiently waiting for the lastsession, Lucky Draw, hoping for the luck to bring home the iPad Air 2. Finally,one of the freshmen received the prize from Professor Y V Hui. Hopefully thistablet becomes her good study tool in her U-Life@HSMC.
Details of the OrientationSeries for Freshmen can be found in:
http://sao.hsmc.edu.hk/sdc/college-orientation-day-2015
Photo gallery:
http://sao.hsmc.edu.hk/download-area/event-snapshot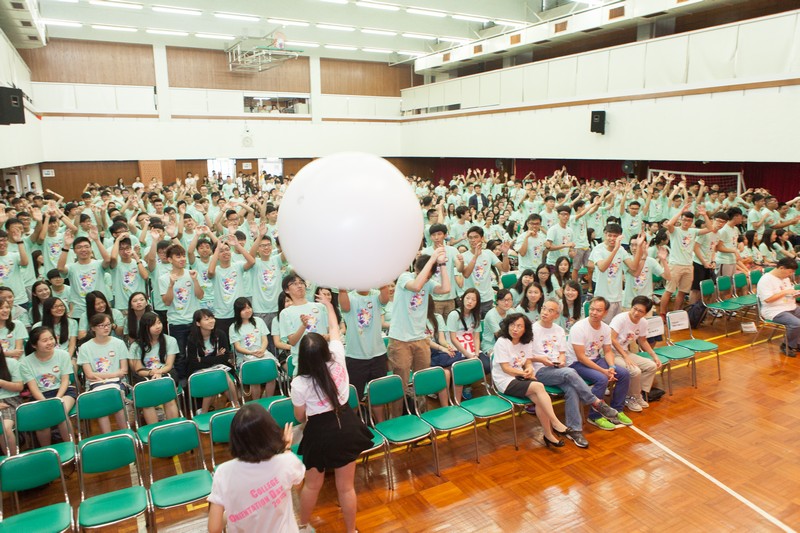 Freshmen warming up for the Orientation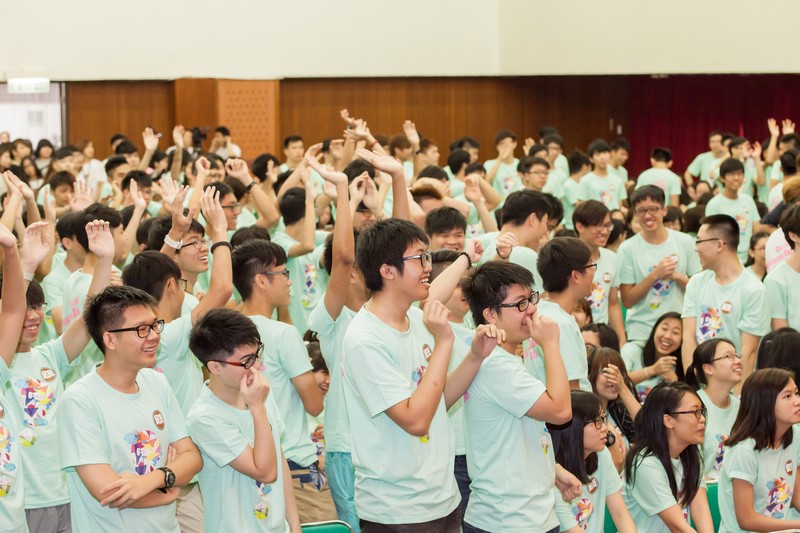 Having Fun!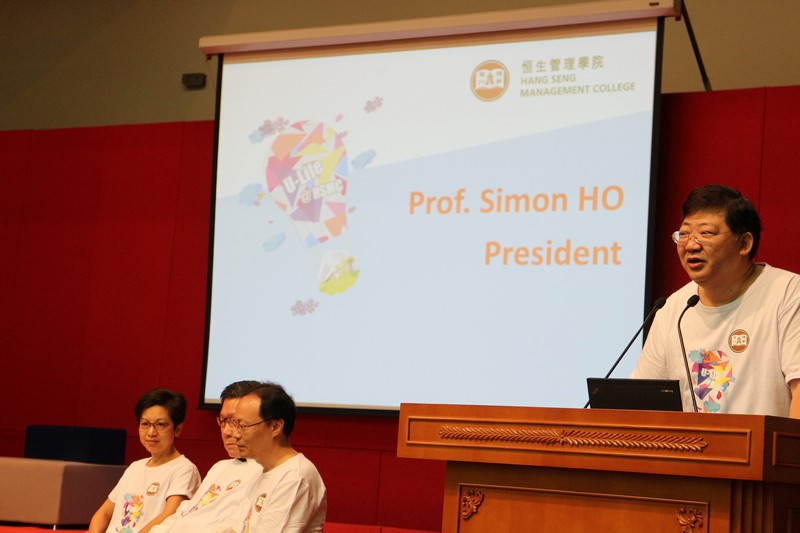 President Simon S M Ho welcoming our new students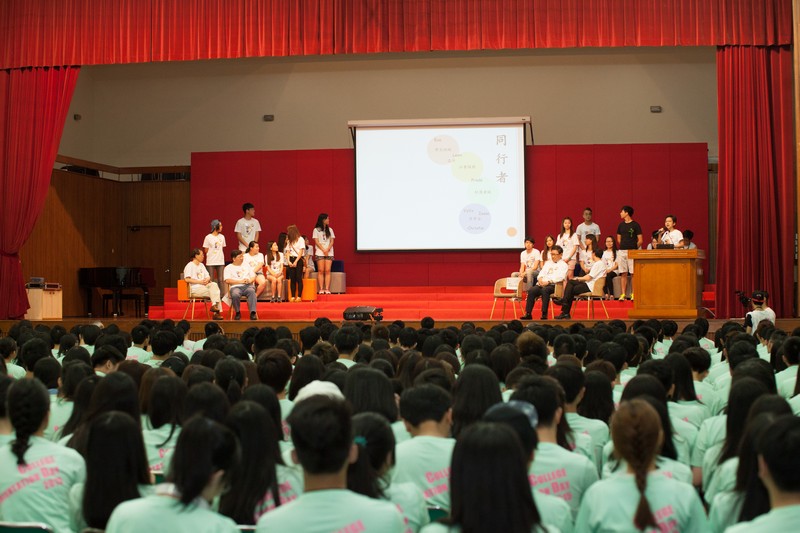 Fellow students showing possible ways to success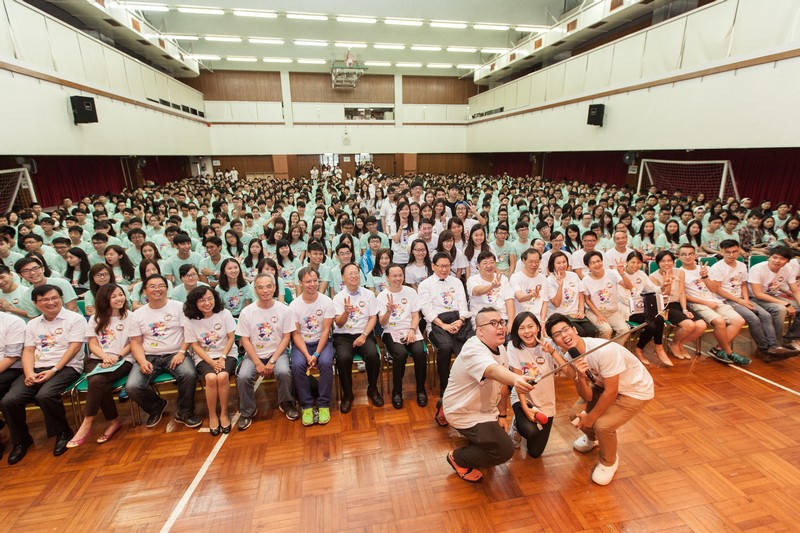 Big family of HSMC!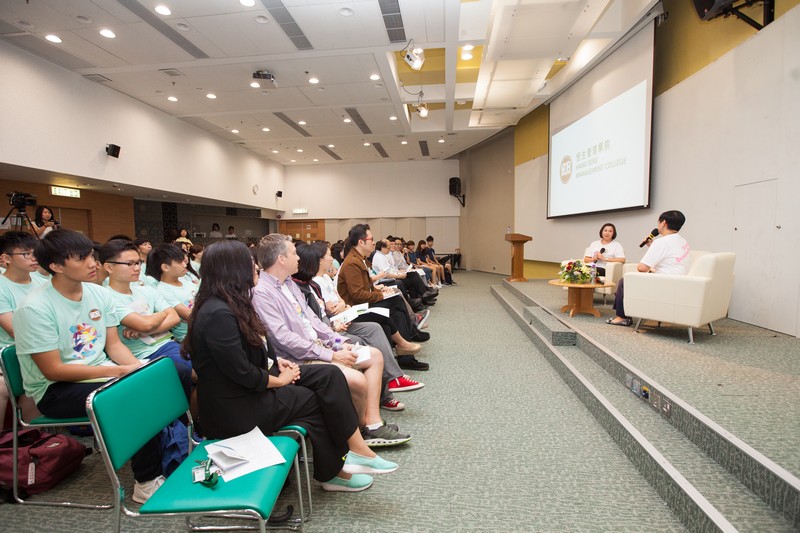 Getting to know your Schools and Departments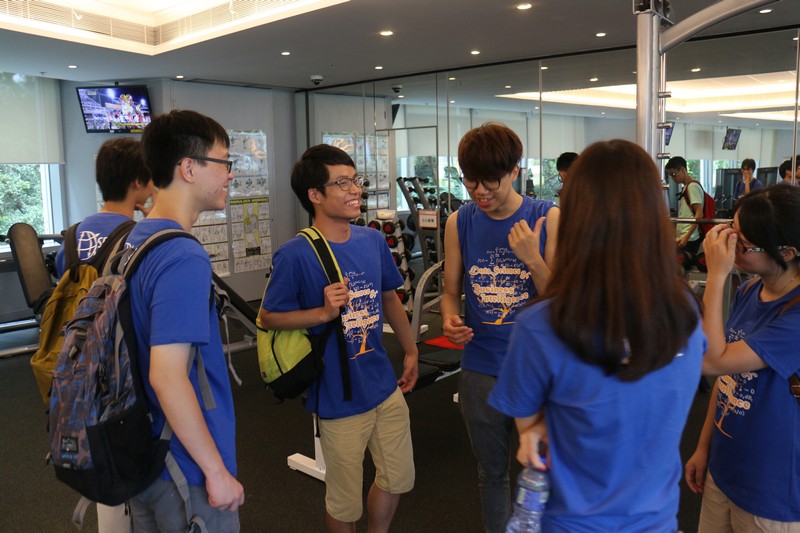 Touring around the campus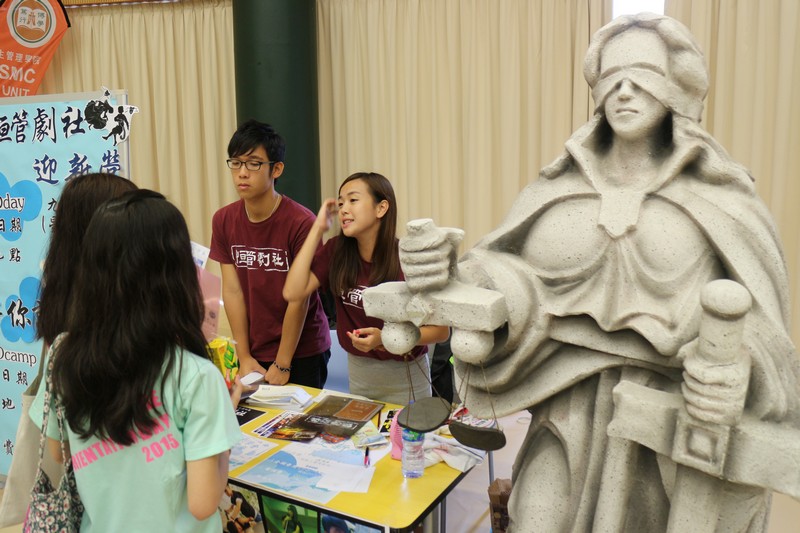 Student Organisations