Full-time Senior Professors
| Name | Title |
| --- | --- |
| Professor HO Shun Man Simon | President |
| Professor FONG Chee Fun Gilbert | Provost |
| Professor Y V HUI | Vice-President (Academic and Research) |
| Professor TSO Hung Scarlet | Associate Vice-President (Communications and Public Affairs) |
| Professor LEUNG Chi Kin Lawrence | Dean, School of Decision Sciences |
| Professor Bradley R BARNES | Dean, School of Business |
| Professor TAM Kwok Kan | Dean, School of Humanities and Social Science |
| Professor TANG Man Lai | Associate Dean, School of Decision Sciences |
| Professor LAM Chee Keung Kevin | Head, Department of Accountancy |
| Professor CHEUNG Kwong Yue Alex | Head, Department of Chinese |
| Professor POON Chung Keung | Head, Department of Computing |
| Professor CHOW Hau Siu Irene | Head, Department of Management |
| Professor KAO Lang | Head, Department of Social Science |
| Professor HUI Cheuk Kuen Desmond | Professor, Department of Social Science |
| Professor SIU Yuk Tai Trevor | Professor, School of Communication |
| Professor LEE Siu Nam Paul | Professor, School of Communication |
| Professor WONG Po Choi | Director of Information Technology |
Professor Simon Shun-Man Ho is the President of The Hang Seng University of Hong Kong (HSUHK). He was a Commonwealth Scholar and is a certified public accountant in the UK, Australia and Canada. Currently, he is the Editor of the Asian Journal of Business Ethics(Springer), and Member of the Editorial Board of the Journal of Business Ethics (Springer), Advances in Business Ethics Research(Springer), and the "Corporate Governance Literature Series" of Nankai University.
In public services, he is Chairman of the Hong Kong Corporate Governance Forum and Board Member of the China Higher Education Association, the Monte Jade Science and Technology Association, and the Hong Kong-ASEAN Economic Cooperation Foundation (HKAECF). He is also a Senior Research Fellow at the Centre for Strategic Economic Studies, Victoria University, Australia, Member of Academic Committee of the Hong Kong Scholar Scheme organised by the Society of Hong Kong Scholars, and Advisor to a number of international bodies.
Prior to joining HSMC, Professor Ho was Vice Rector (Academic Affairs) of the University of Macau (UM) from 2009 to 2014. Before that he served as Dean of the School of Business and concurrently as Founding Director of the Centre for Corporate Governance and Financial Policy (CCGFP) at the Hong Kong Baptist University (HKBU) from 2004 to 2009. Previously, he taught at the Chinese University of Hong Kong (CUHK) from 1982 to 2004 and he was the Director of the School of Accountancy from 1995 to 2002.
Under his leadership, CUHK became the first accounting school outside North America to receive The Association to Advance Collegiate School of Business (AACSB) accreditation in 1998. In 1996, he initiated and established the "Dragon League", an academic alliance among the four accounting schools of CUHK, Peking University, Fudan University and National Taiwan University. In 1998, he also co-founded the Master in Professional Accountancy Programme jointly organised by CUHK and the Shanghai National Institute of Accounting. At HKBU, he led an undergraduate student team who won the world champion of the CFA Institute's Global Investment Research Challenge in 2008.
Before his academic career, Professor Ho was an audit staff member at a certified public accountant's firm, a financial system analyst, and an assistant consultant at the Hong Kong Productivity Council. He was the Founding President of the Hong Kong Academic Accounting Association, Vice President of the International Association for Accounting Education and Research (IAAER), Chairperson of the Organizing Committee of the 2002 IAAER World Congress of Accounting Educators, Member of several committees of Hong Kong Institute of Certified Public Accountants (HKICPA), Founding Vice President of the Hong Kong Professionals and Senior Executives Association, and Board Member of the Hong Kong Securities and Investment Institute.
Professor Ho also served as Member on a number of committees in the Hong Kong SAR Government. These include Investor Education Advisory Committee (IEAC) of the Securities and Futures Commission, Board of Review (Inland Revenue), Securities and Futures Appeals Tribunal, Deposit Protection Appeals Tribunal, Advisory Committee on Human Resources Development in the Financial Services Sector, Advisory Group on Directors and Officers Related Provisions (AG3), and the Public Education Committee of Independent Commission Against Corruption.
As an internationally known expert on corporate governance, Professor Ho developed and taught the first university master's course on corporate governance in Hong Kong at CUHK in 1993. In 2004, he developed and launched the world's first MSc Programme in Corporate Governance and Directorship in Hong Kong. In 2005, he co-founded the biennial "World Business Ethics Forum" organised jointly by HKBU and UM. Since 2005, under the sponsorship of the World Bank, he has served as Lecturer on "International Corporate Governance" at the Research Institute of the Ministry of Finance, China.
In 2006, he initiated and formed a strategic alliance with more than 15 other corporate governance research centres in the world. In 2007, he was the key person in developing the Hong Kong Corporate Governance Excellence Awards and the Hong Kong Corporate Governance Charter, organised jointly by the Hong Kong Chamber of Listed Companies and the CCGFP of HKBU.
Professor Ho received three competitive research grants from the Research Grant Council and has published a number of top-ranked academic journal articles. He is a columnist in the Hong Kong Economic Journal, the South China Morning Post (educationpost.com.hk), and the China Daily.
In recognition of his contributions to corporate governance and corporate social responsibility, he was the first Chinese awarded the Faculty Pioneer Award (described as Oscar of the business school world by the Financial Times) by the Aspen Institute, USA in 2008. Further, he was elected as one of the 100 Most Influential People in Business Ethics 2008 by Ethisphere, one of the world's most recognised bodies in business ethics and anti-corruption. In 2013, in recognition of his distinguished contribution to the CSR of Chinese family businesses, he was granted the Chinese Family Business Research Pioneer Award by the China Private Enterprise Economic Research Association, China.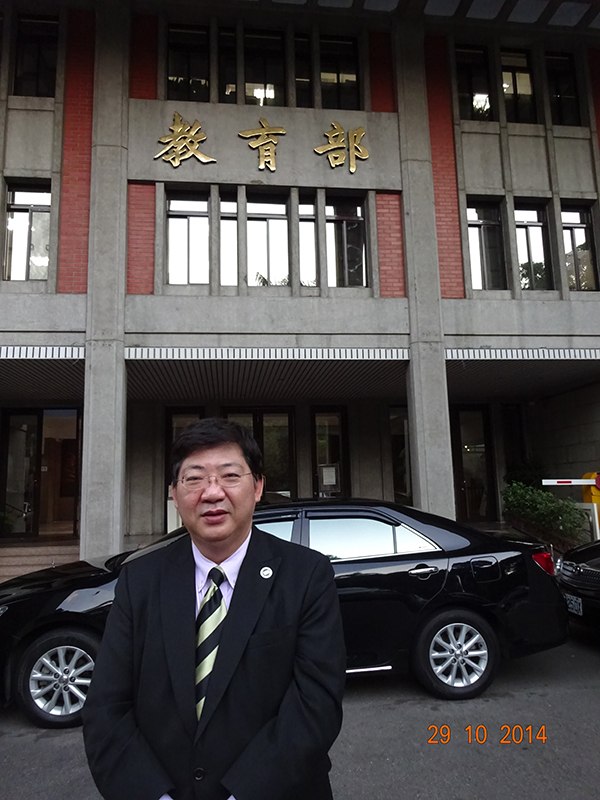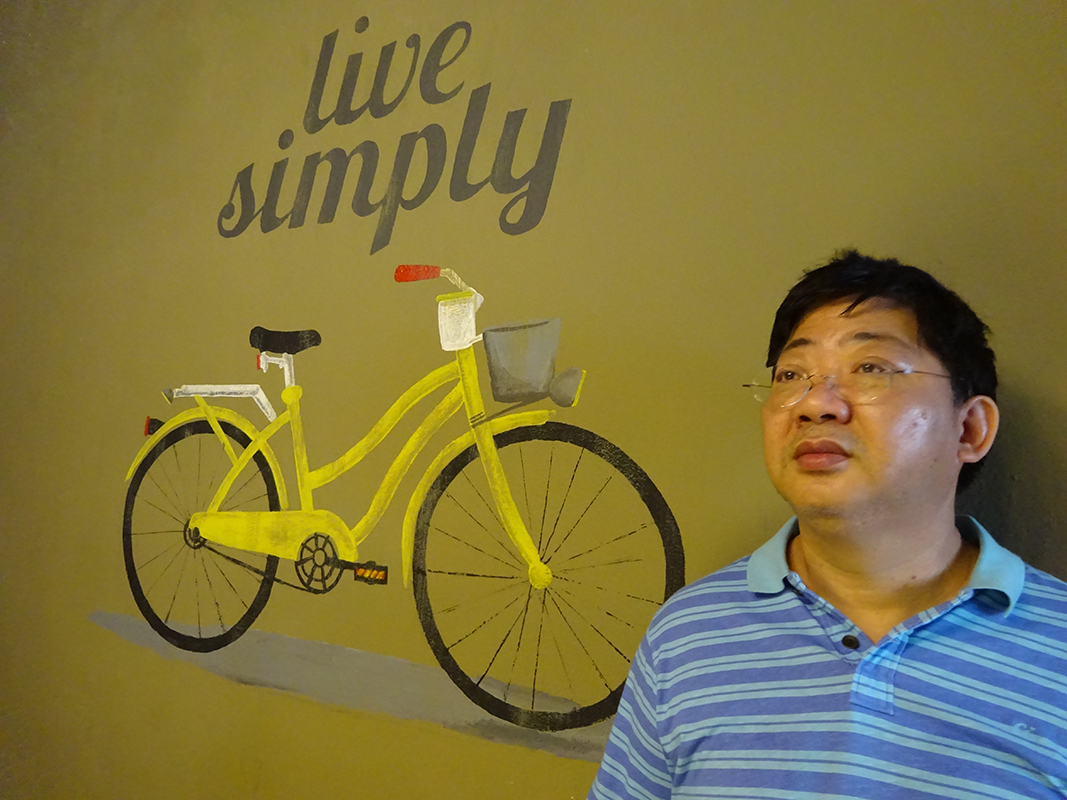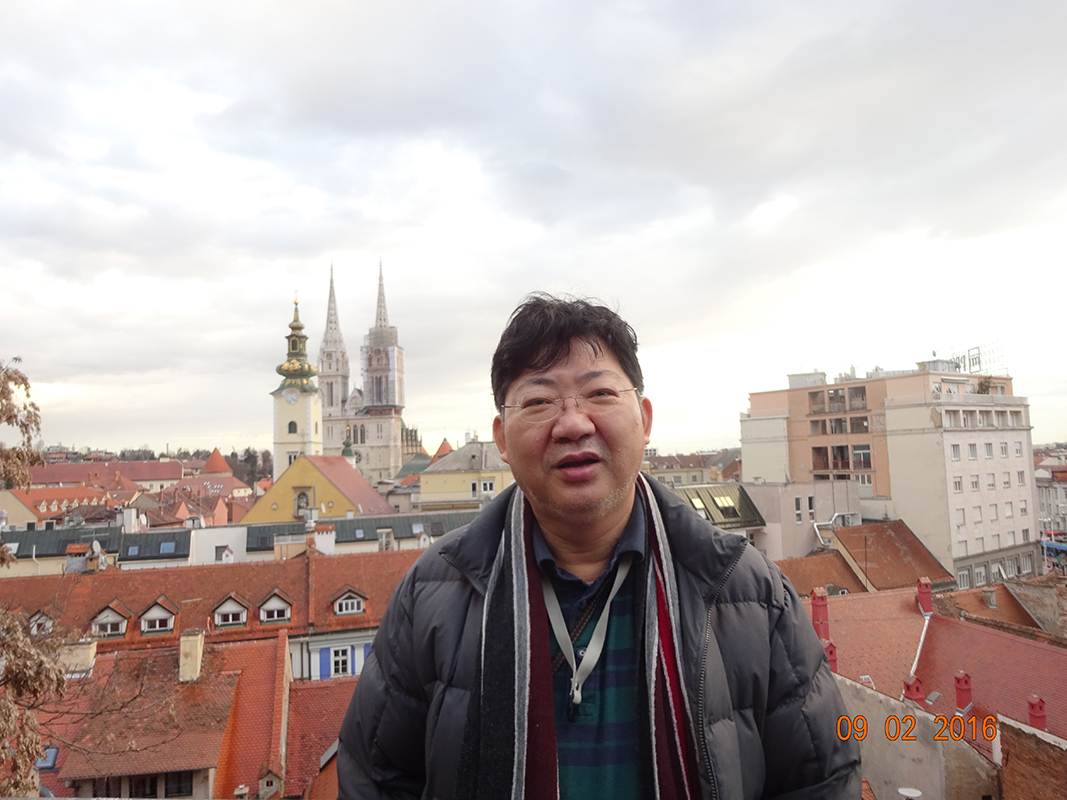 Professor Fong is the Provost and Dean of School of Translation of The Hang Seng University of Hong Kong (HSUHK).  He graduated from The Chinese University of Hong Kong and received his MAs and PhD from York University (Canada) and the University of Toronto.  Afterward, he taught at the University of Toronto and York University in Canada, and was Professor-Reader and Chairman of the Department of Translation at the Chinese University of Hong Kong.  He has written many articles on modern and contemporary Chinese literature and translation.
Under Professor Fong's leadership, the School of Translation was established in 2010. It offers the Bachelor of Translation with Business, which is the first of its kind in Hong Kong.  In 2016, the School embarks on a new journey and offers the first postgraduate programme – Master of Arts in Translation (Business and Legal) at HSMC.
An acclaimed translator, Professor Fong translated into English many plays by Gao Xingjian, winner of the 2000 Nobel Prize in Literature.  They were published in The Other Shore, Snow in August, Cold Literature: Selected Works by Gao Xingjian (with Mabel Lee), Escape and The Man Who Questions Death, and Of Mountains and Seas.  He also translated Samuel Beckett's Waiting for Godot, Jean Genet's Haute Surveillance, Dale Wasserman's Man of La Mancha, Antonio Skármeta's Burning Patience, and Arthur Miller's Death of a Salesman into Chinese, all for stage performances in Hong Kong.  He was editor and author of several books, including Dubbing and Subtitling in a World Context, On Drama, History of Hong Kong Drama, Studies on Hong Kong Drama, Plays from Hong Kong and others.  He is currently editor of Business Translation Journal.
Professor Fong's research interests include translation studies, movie and television subtitling, Gao Xingjian studies, drama translation and Hong Kong drama.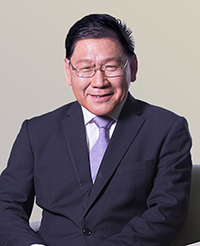 Our Staff

Online media makes use of many new technologies which may not be used by traditional media. Practitioners and reporters of new media have to learn more about advanced technologies.

Mr Li Ka-chung
Chief News Editor (Action News) of Apple Daily
Our Students


I believe many alumni are eager to make contributions to the University and to build a platform to promote consolidation.

Mr Patrick Cheung
Chief Operation Officer
Oasis Brand Communications Co Ltd
Friend Quotes


HSUHK has developed rapidly in recent years, in both organisational structure and campus environment.

Mr Eddie C S Fong
Managing Director, Head of Operations, Asia Pacific
J.P. Morgan Asset Management