The 2nd Tertiary Institutions Literary Parade – Literary Sketch: Blind Walk on Campus
2 March 2016
The 2nd Tertiary Institutions Literary Parade – Literary Sketch: Blind Walk on Campus
TheInstitute for Chinese Language and Culture aims to promote literature andcreative writing through various kinds of activities. This semester, theInstitute invited Spicy Fish Cultural Production Limited to bring The 2ndTertiary Institutions Literary Parade to HSMC. The first activity, "LiterarySketch: Blind Walk on Campus", was held on 2 March 2016.
Inthe morning, students in blindfolds first went for a walk on campus under theguidance of Instructor, Mr Lee Yat-hong, and working staff. They re-visited thecollege through sense of hearing, touch and smell. After the tour, students triedto create different metaphors to present their feelings in this uniqueexperience. Students were also guided to read literary writings on local dailylife composed in different eras. They included an old folk song about Shatin written in the QingDynasty and extracts from On Memories ofHong Kong's localities and literature written by Hong Kong author Dr ChanChi-tak.
The2nd Tertiary Institutions Literary Parade in the new academic year features aseries of literary talks and games designed to challenge the conventionalperception of literature and promote the works of local literary authors oncampus.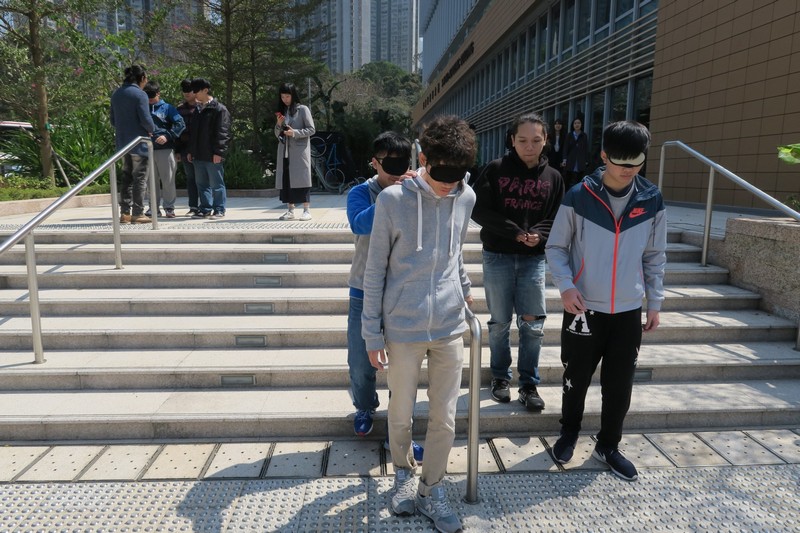 Students in blindfold went for a walk on campus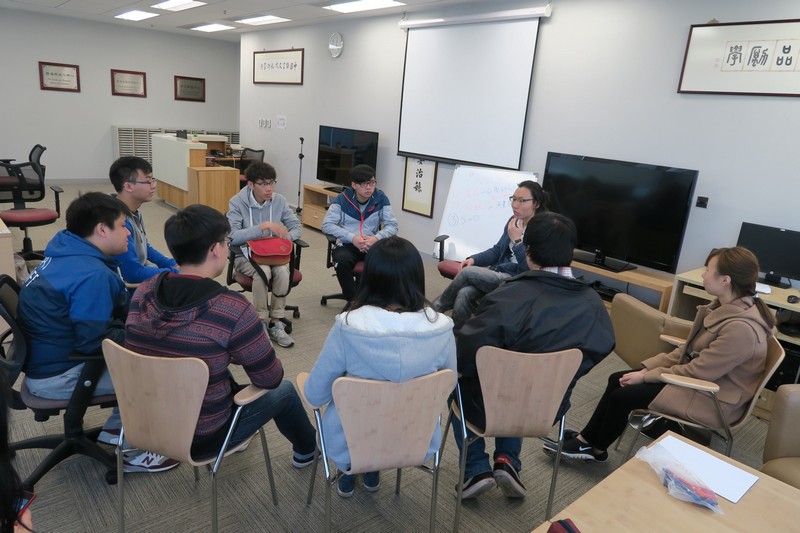 Mr Lee Yat-hong led students in a reading and writing sharing session