Sixth Academic Salon Hosted by the School of Communication
4 November 2015
The School of Communication held the 6th Academic Salon. Ms Eveline Wan,Senior Director – Asia of Strategic Public Relations Group Limited(SPRG), was invited to the salon themed "The Next Generation of PR Talents from an Agency's Perspective".
Ms Wan has been working in SPRG for over a decade. She has rich experience in PR skills. In recent years, she devotes to establishing community services and corporate social responsibilities communications so as to encourage organisations to make contribution to society.Ms Wan shared her impression on and expectation to the young PR talent. She pointed out the interview skills and common mistakes that she found from applicants.She also suggested holding some workshops and cooperating with corporates to launch "Shadow Programme", so as to assist students in preparing thems elvesbefore internship or future employment.
The salon has facilitated exchanges of ideas between the teaching staff and corporate practitioners.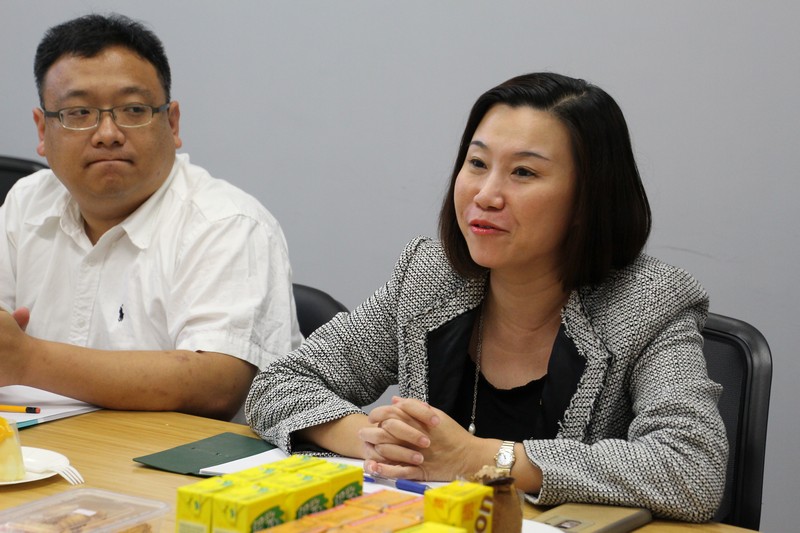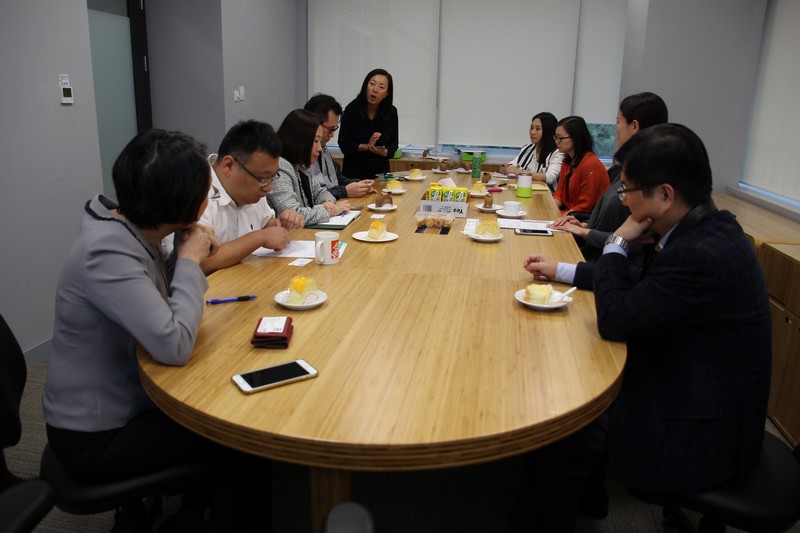 Dean Scarlet Tso (School of Communication) gave welcoming speech and Dr Meily Cheung, Assistant Professor of the School of Communication, introduced the guest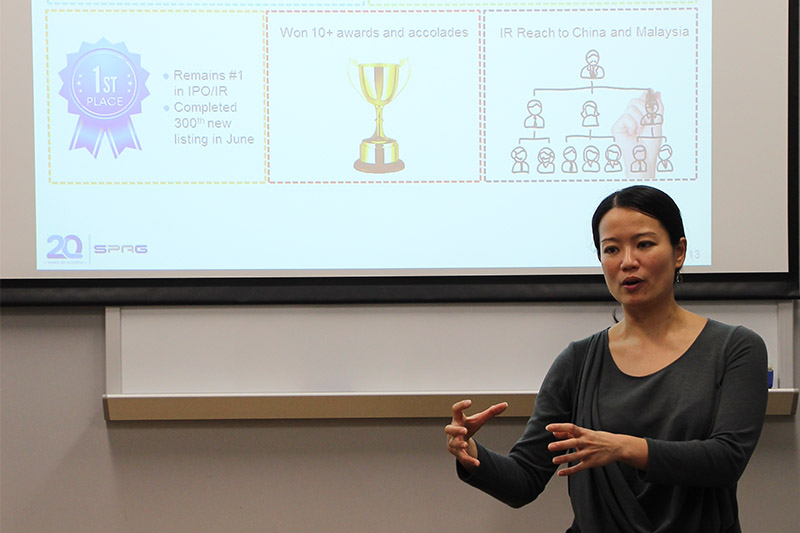 Ms Eveline Wan shared her coporate services responsibilities programmes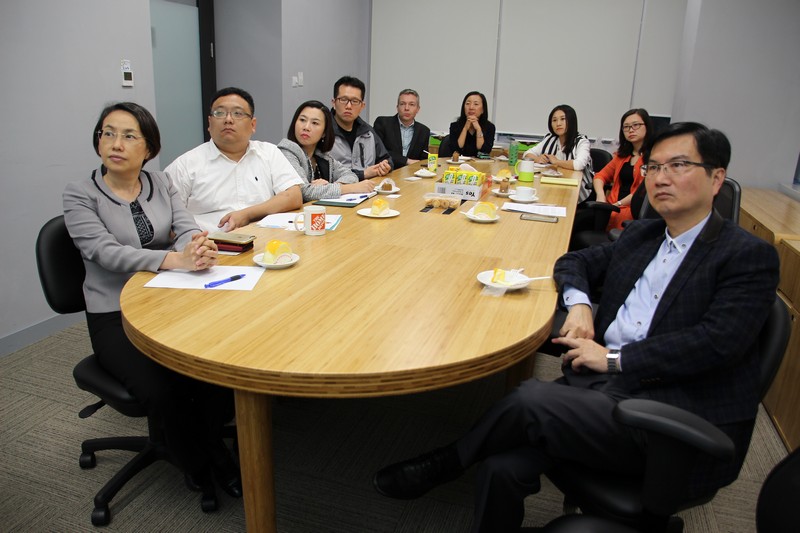 Scene of the Academic Salon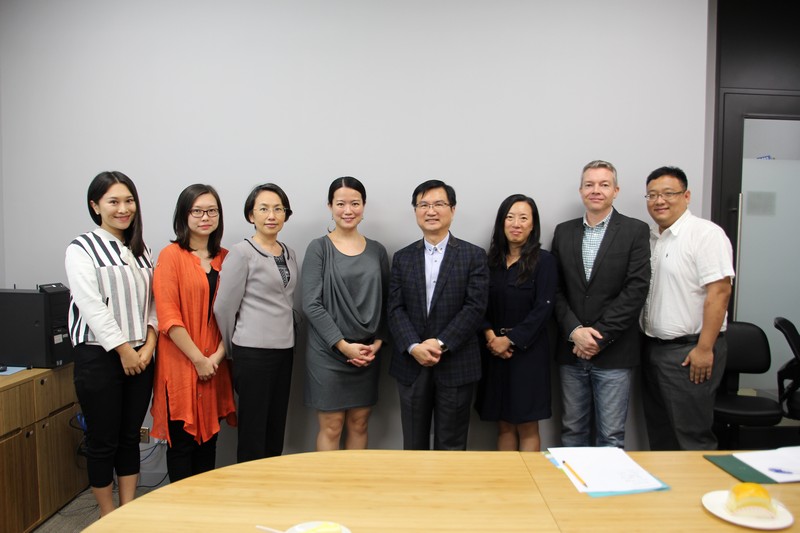 Group photo of Ms Wan and professors from the School of Communication