President's Reception for Parents, Teachers and Students (BBA)
10 October 2015
President's Reception for Parents, Teachers and Students (BBA)
ThePresident's Reception for Parents, Teachers and Students 2015was successfully held on 10 October 2015 (Saturday) at the Fung Yiu King Hall.
ProfessorRaymond So, Dean of School of Business and Director of BBA Programme, warmlywelcomed the parents and students, introduced them the Programme Directors / ProgrammeRepresentatives and the updated information of the four degree programmesoffered by the School of Business.
There were great interactionsbetween teachers and parents in the Question and Answer Session. The guestswere well-informed of the various aspects of the Programmes including their professionalrecognitions, career prospects, opportunities for furtherstudy, internship, studentexchange programmes and campus facilities.
Theparticipating Programme Directors / Representatives included:
Programmes

Programme Representatives

Bachelor of Business Administration (Honours)

Professor Raymond So

Dean of School of Business

Programme Director

Bachelor of Business Administration (Honours) in Corporate Governance

Dr Brossa Wong
Associate Dean of School of Business

Programme Director

Bachelor of Business Administration (Honours) in Financial Analysis

Dr Andy Cheng

Associate Programme Director

Bachelor of Business Administration (Honours) in Management

Professor Irene Chow

Programme Director

Mrs Mariana Chow

Senior Lecturer (Part-time)

Department of Management

Ms Amy Wong

Lecturer

Department of Management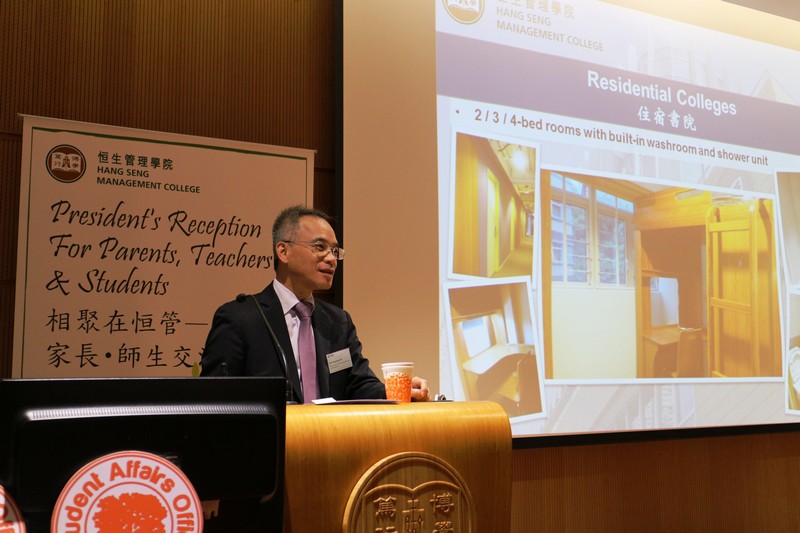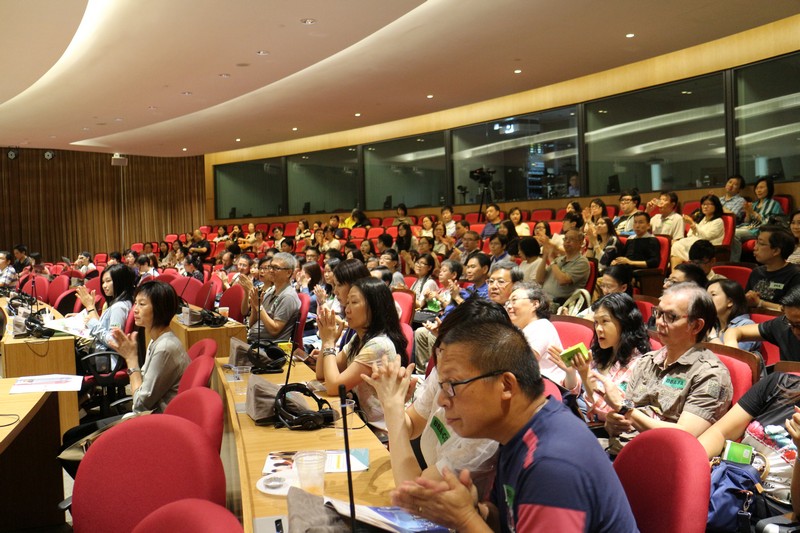 Professor Raymond So (Dean of School of Business, Programme Director of BBA Programme) introduced the campus facilities to the parents and students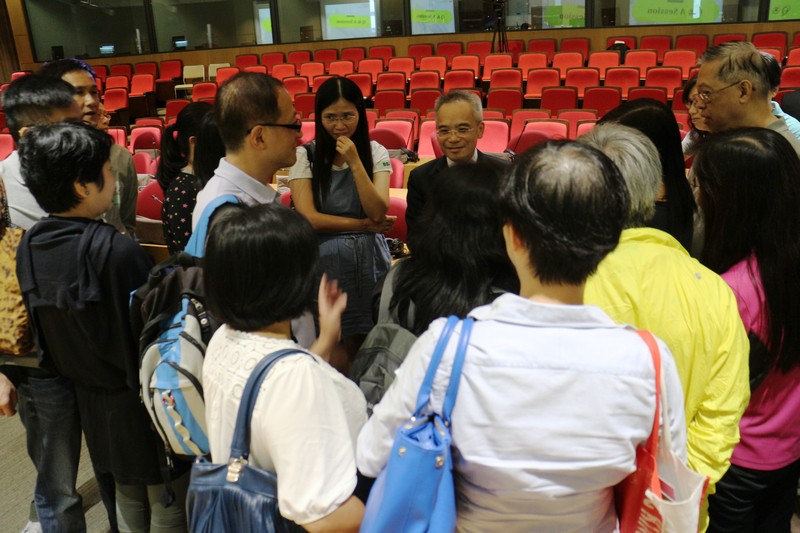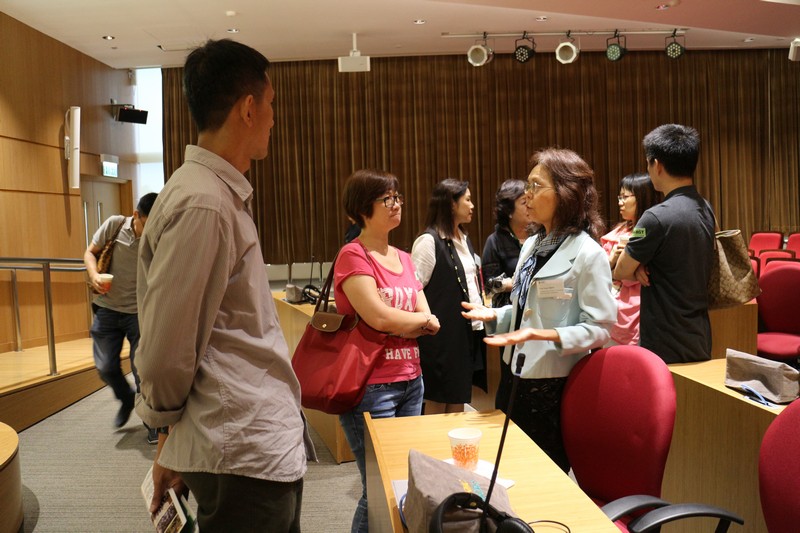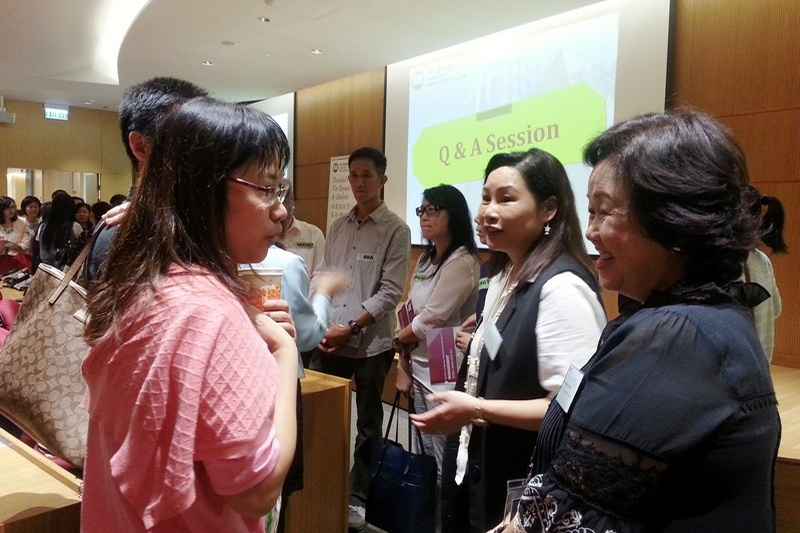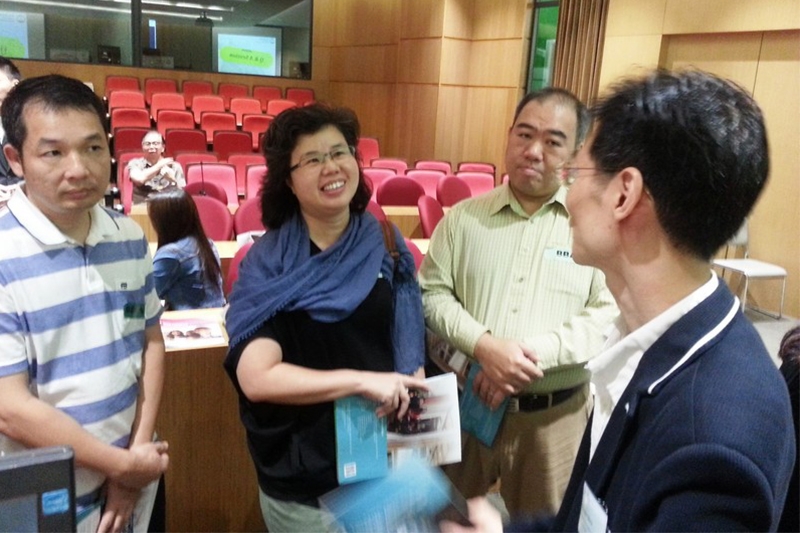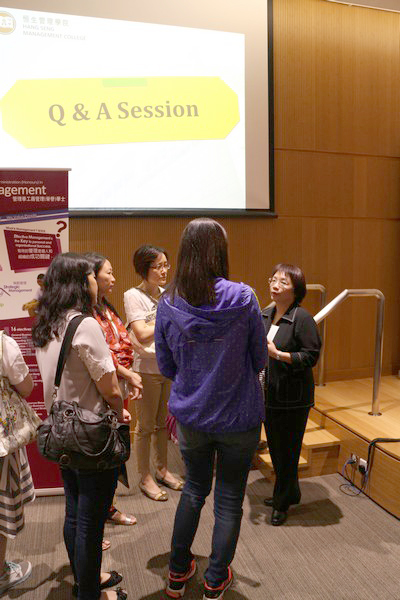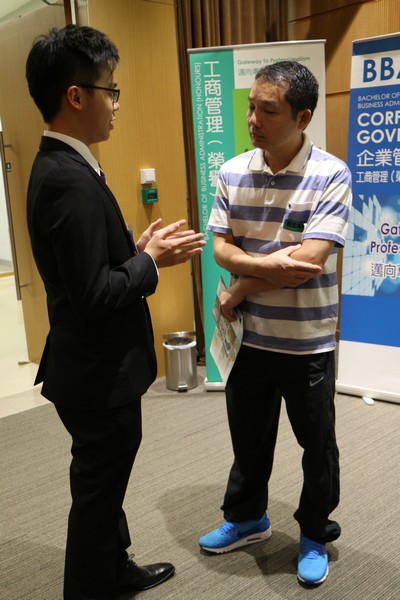 Interactions between professors and parents