翻譯及外語學院
CHAU Hei Lam, Helen
Bachelor of Translation with Business (Honours)
2016 Graduate
Working at SDI Media Hong Kong Limited
LEE Tsz Yan, Latetia
Bachelor of Translation with Business (Honours)
2015 Graduate
Working at the Information Services Department
MO Yau Yu, Jason
Bachelor of Translation with Business (Honours)
2015 Graduate
Working at Cathy Pacific Airways
CHENG Mei Kwan, Jess
Bachelor of Translation with Business (Honours)
2014 Graduate
Working at a global investment firm
Bachelor of Translation with Business (Honours)
2016 Graduate
Working at SDI Media Hong Kong Limited
(只有英文版)
Graduated with a Bachelor's degree in Translation with Business (Honours) in 2016 from HSMC, I am now working as a Subtitle Editor in SDI Media and studying MA in translation in the Chinese University of Hong Kong. The 4 years' university life was one of the most marvelous periods of my life.
While studying in HSMC, I was given a chance to be the translator and transcriptionist for a research project in 2013 and 2014. I wanted to apply my knowledge learnt in class and train myself in different aspects. In the year of 2015-2016, I participated in a project called "A Practical Handbook to Hong Kong IPOs 2016" as a digital content specialist for producing bilingual subtitles for videos about the overview of each chapter.
In the last semester before graduation, I worked as a full-time Quality Control Executive in Alpha Financial Press Limited. I experienced the peak season in the financial industry and worked 12 hours a day. This experience has allowed me to realize that I have much greater interest in subtitling than other fields in the translation industry.
Subsequently, I joined SDI Media as a Subtitle Editor. The experience in IPO digital content and that I have acquired in HSMC has well-equipped me with the necessary basic knowledge of and techniques in subtitling. At work, I use Global Titling System for daily operations such as subtitling documentaries for Discovery Channel, dramas for LeTV and One TV, variety show for Viu TV, and The Oscars 2017 for TVB.
Among all the jobs I have encountered so far, the most challenging and interesting part is movie subtitling. I got a chance to edit parts of the subtitles of Arrival and Underworld: Blood Wars. I was then given a chance to edit the subtitles of the whole movie of Resident Evil: The Final Chapter. Watching my edited subtitles in the cinema was something I have never thought of, and it was the exact moment that made me decide to develop my career in the subtitling industry.
To further develop my professionalism and enhance my knowledge in this aspect, I started taking a part-time master's degree to take courses in bilingual editing skills right after graduating from my bachelor's degree. I hope all BTB fellows can mix business with pleasure.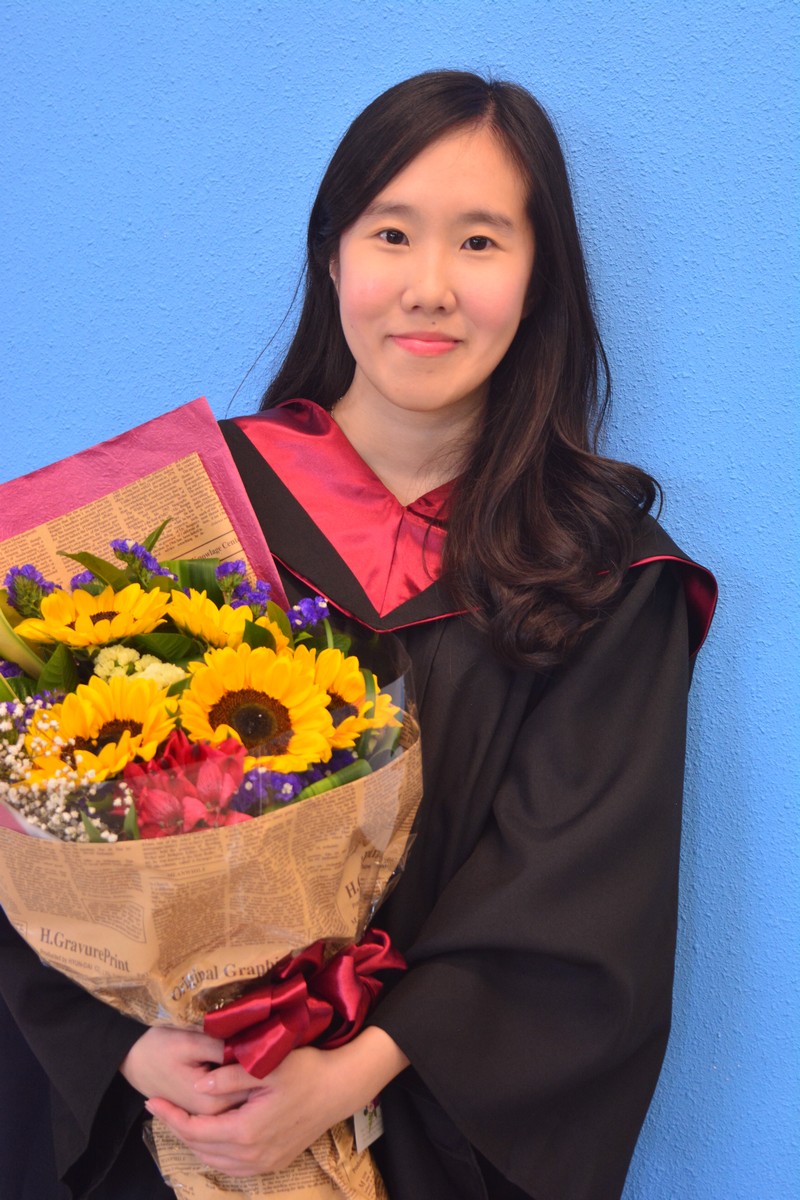 Bachelor of Translation with Business (Honours)
2015 Graduate
Working at the Information Services Department
(只有英文版)
Latetia graduated from Hang Seng Management College with a Bachelor of Translation with Business (Honours) in 2015. She also received a scholarship for her placement from the Dean's List in her first school year. She was the Welfare Secretary of the Student Association of Translation with Business from 2011 to 2012. She now works as an Information Officer at the Information Services Department.
With a probe in translation and language for four years in Hang Seng Management College and work experience in a translation firm and a news agency, Latetia saw potential in herself in the fields of public relations and frontline operations.
She became a sales executive at an event management company specialising in mall decorations, annual dinners, opening ceremonies, exhibitions, marathons and so on. Latetia was responsible for giving presentations, communicating with clients, cooperating with designers and meeting the clients' expectations on the quality and details of the events. The direct exposure to the public relations field greatly improved Latetia's adaptability and honed her management skills, paving the way for her to become a civil servant in the area of news and journalism.
Having acquired valuable experience in the event and marketing field, she proceeded to work as an Information Officer at the Information Services Department. Her daily tasks involve a bunch of media-related interaction, including monitoring both printed and online news, writing press releases as well as handling media enquiries and press conferences, which enhance the transparency of the government and facilitates the delivery of messages by departments and bureaus. Other than that, Information Officers also launch campaigns and publications of the department and handle local promotion of the department through various channels, such as TV advertisements, posters, radio programmes and social media.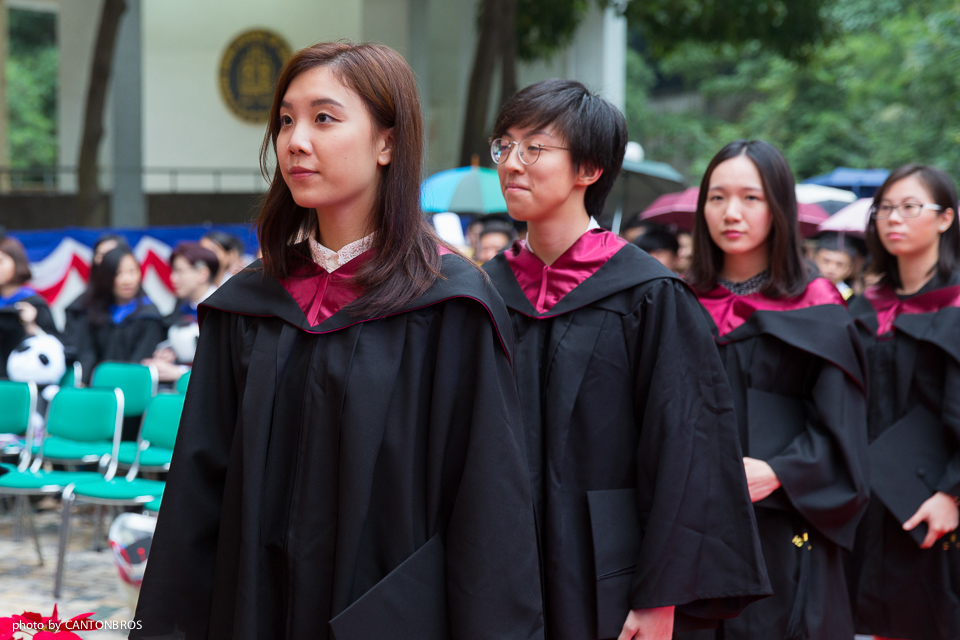 Bachelor of Translation with Business (Honours)
2015 Graduate
Working at Cathy Pacific Airways
(只有英文版)
After graduating from the School of Translation in 2015, I have started my career up in the air as a cabin crew member with Cathay Pacific. Unlike the ordinary office, mine may have views of habours, of streets and of cities, but from 40 thousand feet over the clouds. And I think this makes my career one of the most fascinating in the world.
I remember one of our professors said translation is not just about rendering concepts and ideas in different languages, but traveling between cultures. I may not work in the translation industry but I have never left translation. Indeed many of the ideas about translation are still applicable to the life of a cabin crew member. Every day I face people from different parts of the world with different cultural backgrounds. And my job is all about people, about how to serve them, how to make them feel relaxed inflight and how to bring them to other places. Besides travelling between cultures, the essence of my job is also traveling with cultures. And I'm enjoying the life of traveling.
Without the journey in the School of Translation, I could have never enjoyed the job and fly this high in this way. The training in the School always emphasised understanding through not only languages but also a critical mind, paying extra attention to detail. And that's the key to becoming an attentive person, helping people to become successful and feel confident in every role. I have never and will never regret beginning my journey at HSMC.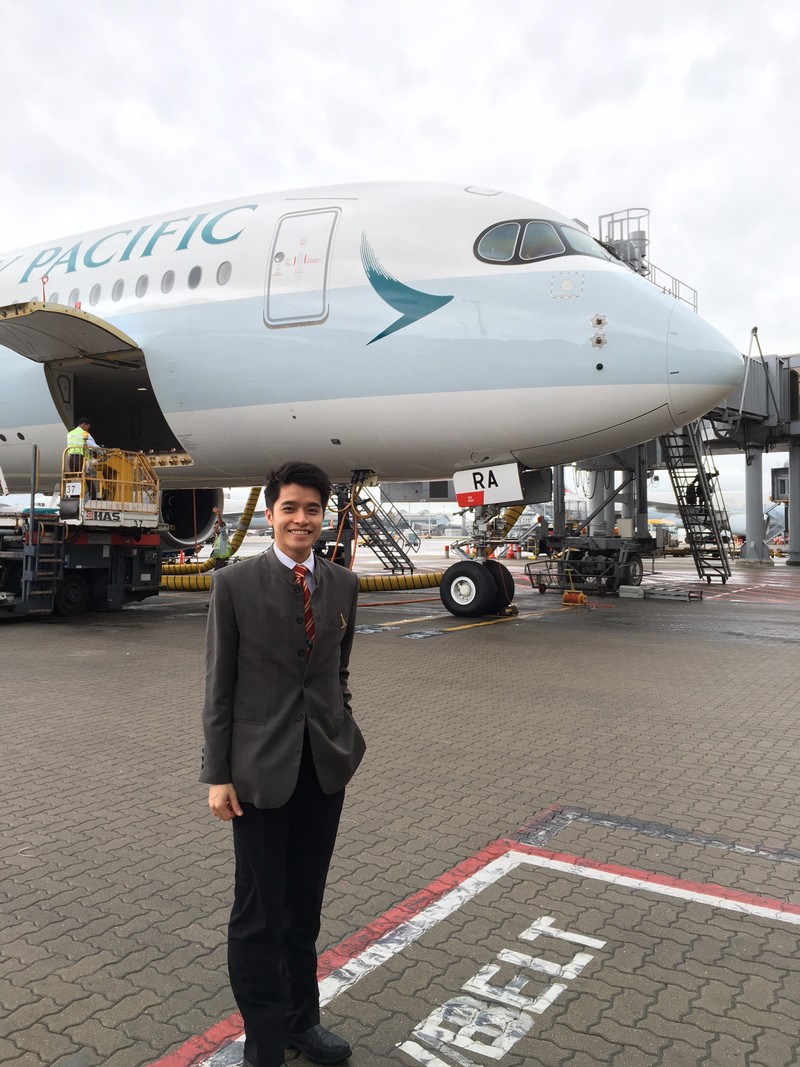 Bachelor of Translation with Business (Honours)
2014 Graduate
Working at a global investment firm
(只有英文版)
Jess attended Hang Seng Management College (HSMC) from 2010 to 2014, where she earned a bachelor in Translation with Business with Upper Second-Class Honours and Distinguished Award of Certificate of Academic Merit. In 2016, she also earned a MA in Language and Law with distinction from the City University of Hong Kong.
Jess started off as a freelance translator and a simultaneous interpreter during her undergraduate studies at HSMC, where she was given a chance to be a student interpreter and gained relevant exposure at the Nobel laureate Gao Xingjian's "Of Mountains and Seas: A Tragicomedy of Gods" forum at the Hong Kong Art Festival in 2012. Subsequently throughout her degree education, Jess worked for a number of multinational corporations as a translator and simultaneous interpreter on a project basis. In 2013, she translated a book for a French contemporary artist as part of her internship experience. The book was later introduced in New York, Lyon, London and Hong Kong.
In early 2014, Jess was hired by a NASDAQ-listed company, first as a translator and later as a paralegal, to engage in multiple financial regulatory investigations, where she began to develop interests in the legal sector. It is also the year that she commenced her legal career alongside completing her undergraduate degree. In order to sustain professional development, immediately after graduating from her bachelor's degree, she pursued a 2-year part-time master's degree and eventually finished it at the age of 24. Since mid-2015, Jess has been working for a global investment firm as a paralegal, providing in-house legal support for the firm in Asia ex-Japan.
Besides her academic and career development, Jess also contributes to society with her language skills acquired from her studies. She helped with the translation of the materials used for an art programme for children with rare diseases and special needs. Since 2013, Jess has been supporting the relief work of the international humanitarian organisation Médecins Sans Frontières.