傳播學院
黃倩茹
新聞及傳播(榮譽)學士(企業傳訊專修)
2019畢業生
縱橫財經公關顧問有限公司客戶主任
HSIAO Chin Hang, Woody
Bachelor of Journalism and Communication (Honours) – Business Journalism Concentration
2015 Graduate
Working at Hong Kong Economic Times Limited
KAN Wai Yi, Winnie
Bachelor of Journalism and Communication (Honours) – Business Journalism Concentration
2015 Graduate
Working at Television Broadcasts Limited (TVB)
WONG Lai Ching, Katherine
Bachelor of Journalism and Communication (Honours) – Corporate Communication Concentration
2015 Graduate
Working at Corporate Communications Division of Urban Renewal Authority
Advancement to MSSc in Corporate Communication, CUHK
LEE Ngan Chai, Chai
Bachelor of Journalism and Communication (Honours) – Business Journalism Concentration
2015 Graduate
Manager at a PR and event agency in Greater China
SHER Cheung Ngai, George
Bachelor of Journalism and Communication (Honours) – Business Journalism Concentration
2014 Graduate
Working at Hong Kong Cable Television Limited
新聞及傳播(榮譽)學士(企業傳訊專修)
2019畢業生
縱橫財經公關顧問有限公司客戶主任
黃倩茹在恒大修畢四年的新聞及傳播學士學位課程 (BJC) 後,旋即加入本地金融公關集團擔任香港團隊的客戶主任。在開展事業的一刻,她感到BJC課程的訓練著實別具意義,而她亦因為這個課程才下定決心投身財經公關行業。黃倩茹對在恒大讀書的日子仍記憶猶新,老師們總是不遺餘力地盡心教誨,在課程中會與同學分享最新的行業經驗與實務,並著力培訓他們掌握企業傳訊必須具備的技能,使她受益匪淺。多得BJC的訓練,她如今能迅速應付日常職務所需,包括撰寫新聞稿、諮詢客戶等。黃倩茹衷心感謝恩師們無私的諄諄善誘,使她充滿能量應付挑戰及找到明確的事業發展方向。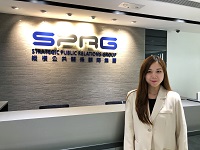 Bachelor of Journalism and Communication (Honours) – Business Journalism Concentration
2015 Graduate
Working at Hong Kong Economic Times Limited
(只有英文版)
Woody is grateful that during his four-year BJC study, he managed to find his career path. Before, he had no interests in the sophisticated financial news as he had not studied any business subjects in secondary school. After learning step-by-step the basics and doing well-planned practical exercises, he is now more able to handle financial information. After a precious internship opportunity at Cable TV, he realised that possessing both business knowledge and journalist skill-sets really helps sharpen his competitive edge in the job market.
He would like to express his deep gratitude to professors and lecturers for building close relationships with him, and giving him career advice even after graduation. He was encouraged by them and decided to sit for the Charted Financial Analyst (CFA) Programme examination as an advancement in his career.
"Do the thing you fear, conquer it and you may love it eventually," he wishes to encourage all BJC schoolmates to grasp every opportunity to equip themselves with business and finance knowledge.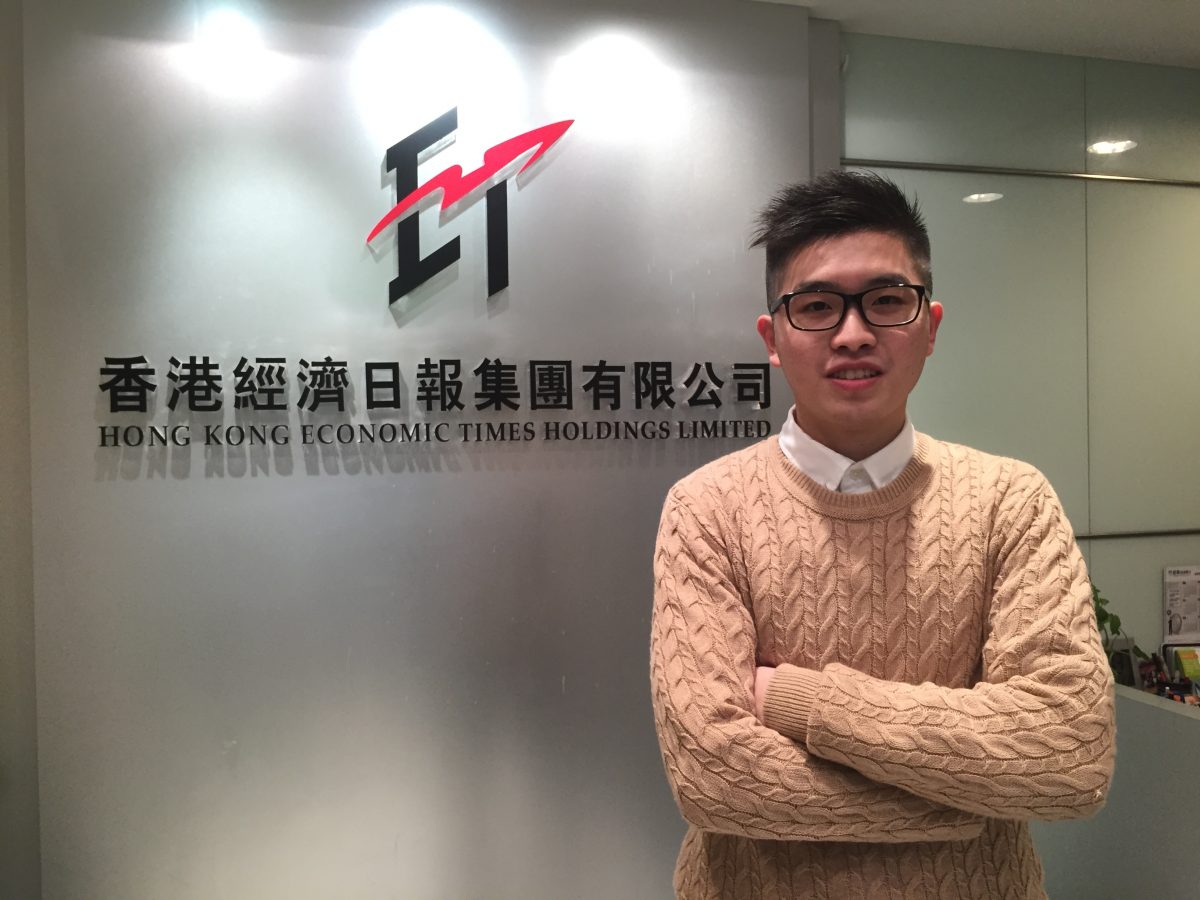 Bachelor of Journalism and Communication (Honours) – Business Journalism Concentration
2015 Graduate
Working at Television Broadcasts Limited (TVB)
(只有英文版)
To Winnie, there were many unforgettable moments in her 4-year BJC life, like spending lots of quality time with her dear schoolmates, joining BJC Goodwill Ambassadors and workshops related to TV Production, News Anchoring and Radio, and so on.
She would like to give special thanks to Ms Jolly Wong and Ms Tracy Kwan, the current news anchors in Cable TV, who have taught her lots of skills regarding news stories presentation in the Anchoring Workshop provided by the School of Communication. Their precious work experience helped her a lot in developing her career.
Most importantly, she is really thankful for all the chances and helping hands given by the School of Communication, especially when she had hard times. She would like to express her gratitude to Dean Scarlet Tso and Associate Dean James Chang by heart for their caring and support all along.
"Chance favours the prepared mind". She wishes all BJC Graduates to keep on shining in the future.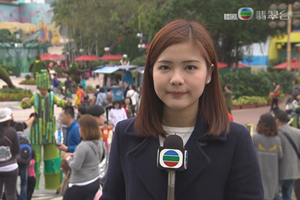 Bachelor of Journalism and Communication (Honours) – Corporate Communication Concentration
2015 Graduate
Working at Corporate Communications Division of Urban Renewal Authority
Advancement to MSSc in Corporate Communication, CUHK
(只有英文版)
"Studying at the School of Communication of HSMC, I found the direction of my career development!"
Katherine is grateful that throughout the 4-year undergraduate study, the professors and lecturers genuinely cared about their future by offering them with ample opportunities. Communication knowledge and professional trainings provided by the Bachelor of Journalism and Communication (Honours) programme have greatly helped in building a solid foundation and inspired her to find the direction of her career development.
The programme incorporating elements of commerce provided specialised, business-oriented knowledge for her to adapt to Hong Kong's fast-paced commercial environment. General Education courses in the curriculum also helped develop critical thinking and global perspective. She was equipped with both theoretical knowledge and practical skills which allowed her to perform well in her capacity working at the Corporate Communications Division of the Urban Renewal Authority.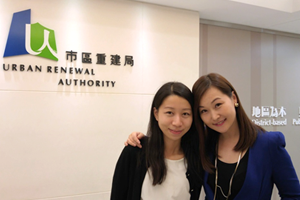 Bachelor of Journalism and Communication (Honours) – Business Journalism Concentration
2015 Graduate
Manager at a PR and event agency in Greater China
(只有英文版)
Chai is Manager of Marketing Communication at a PR and event agency in Greater China.
She finds the BJC programme of HSMC very useful, which enables her to learn more about how to prepare financial news and enhances her communication skills. The School of Communication also provided her with intern jobs which helped enhance her interpersonal communication skills and expand her personal network. She loves trying things new and has the passion to explore the world. She is thankful to the College and all the teachers.
She believes that both study and career are essential elements in life but not the ultimate goals. The most important thing is not what job you are doing, but the aspiration you have. She hopes BJC students can move forward with faith.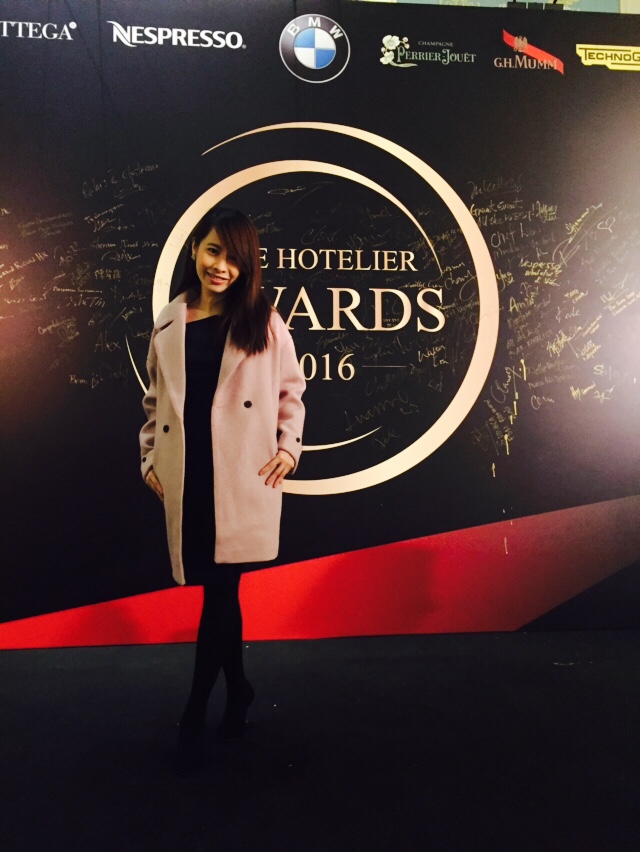 Bachelor of Journalism and Communication (Honours) – Business Journalism Concentration
2014 Graduate
Working at Hong Kong Cable Television Limited
(只有英文版)
It has been 2 years since George graduated from HSMC.  He chose to study journalism at HSMC a few years back, and it turned out to be one of the best choices he has ever made in his life. HSMC has always maintained close connection with the media, and during his second year of study, he received an internship opportunity at Cable TV, through which he started his career as a professional news anchor.
HSMC has trained him to look at things from different perspectives.  At the College, he was taught the required skills for being a professional journalist, such as newswriting, public speaking and doing research.  Under the guidance of devoted professors, he made great progress both professionally and academically.  "Being a news anchor is by no means an easy task, but it is so much easier if you are on a right path. In my case it is studying journalism at HSMC."