榮譽教授及大學客席教授
大學客席教授
姓名
職銜
Prof CHAN Kit Kwong, Allan
Professor and Head,
Office of Business Development
Lee Shau Kee School of Business and Administration
The Open University of Hong Kong
Prof CHAN Kwok Bun
Founder and Chairman,
Chan Institute of Social Studies (CISS) Hong Kong
Dr CHAN Kwok Man, Edward
Managing Director / Founder,
German Pool (Hong Kong) Limited
Mr CHAN Wing Kin, Alfred
Managing Director,
The Hong Kong and China Gas Company Limited
Dr CHAN Yue Kwong, Michael
Chairman,
The Chairman's Office Limited
Dr Francis CHEUNG
Chairman,
Longbow Holdings Limited
Dr CHUI Chuen Shun, Alex
(Retired)
3D-GOLD Jewellery Co., Ltd
Mr CHUNG Po Yang
Founder,
Hong Kong Institute of Service Leadership & Management Limited
Mr FUNG Hau Chung, Andrew
Chief Financial Officer,
Henderson Land Development Company Limited
Dr FUNG Yuk Bun, Patrick
Governor,
Fung Yiu King Charitable Foundation
Dr HU Shao Ming, Herman
Chairman,
Ryoden Development Limited
Prof IP Po Keung
Distinguished Professor,
National Central University, Taiwan
Mr IP Yuk Keung, Albert
Chief Executive Officer and Executive Director,
Langham Hospitality Investments Limited
Mr IU Ting Kwok
Consultant Solicitor
Kwok, Ng & Chan, Solicitors & Notaries
Dr KAN Tai Keung
Founder,
KL&K Creative Strategics
Mr Bankee P. KWAN
Chairman & CEO,
Celestial Asia Securities Holdings Limited
Dr Lee George LAM
Non-Executive Chairman - Hong Kong and ASEAN Region, and
Chief Adviser - Macquarie Infrastructure and Real Assets Asia,
Macquarie Infrastructure and Real Assets Asia (Hong Kong) Limited
Mr LAM Woon Kwong
Former Convenor of the Non-Official Members of the Executive Council,
HKSAR
Mr LAU Chi Wai, Bernard
Honorary Consul,
Consultate of The Republic of Slovenia HKSAR ‧ Macau SAR
Prof LEONG Chi Yan, John
Chairman,
Hospital Authority
Dr LEUNG Wing Cheung, William
Chairman,
Estate Agents Authority
Dr LI Sau Hung, Eddy
Chairman,
Campell Holdings Limited
Mr Eugene LIU
Managing Partner,
RSM Hong Kong
Dr Eric LO
President,
Asia Pacific Elite Wealth Management Institute
Dr PANG Yiu Kai
Deputy Managing Director,
Jardine Matheson Limited
Dr SO Yuen May, Teresa
Chief Executive,
General International Associates Limited
Mr James S. TSIEN
Independent Non-Executive Director,
The Bank of Shanghai (Hong Kong) Limited
Ir TSUI Tack Kong
Managing Director,
T. K. Tsui & Associates Ltd.
Mr WONG Chun Man, Rex
Founder & Chairman,
Hong Kong Blockchain Industry Association
Professor WONG Kwai Huen
Hong Kong Partner and Chief Representative (Shanghai),
Fried, Frank, Harris, Shriver & Jacobson
Dr WONG Yau Kar, David
Chairman,
Mandatory Provident Fund Schemes Authority
Dr WONG Tin Yau, Kelvin
Executive Director & Deputy Managing Director,
COSCO Shippings Ports Limited
Prof Eric C YIM
Chairman,
Design Council of Hong Kong
Dr YIP Kit Chuen
Chairman,
G.E.W. International Corporation Ltd
Prof ZHANG Xiao You
Professor,
Chinese Painting Department, Academy of Fine Arts,
Tsinghua University
Professor GAO Xingjian
Eminent Professor of School of Translation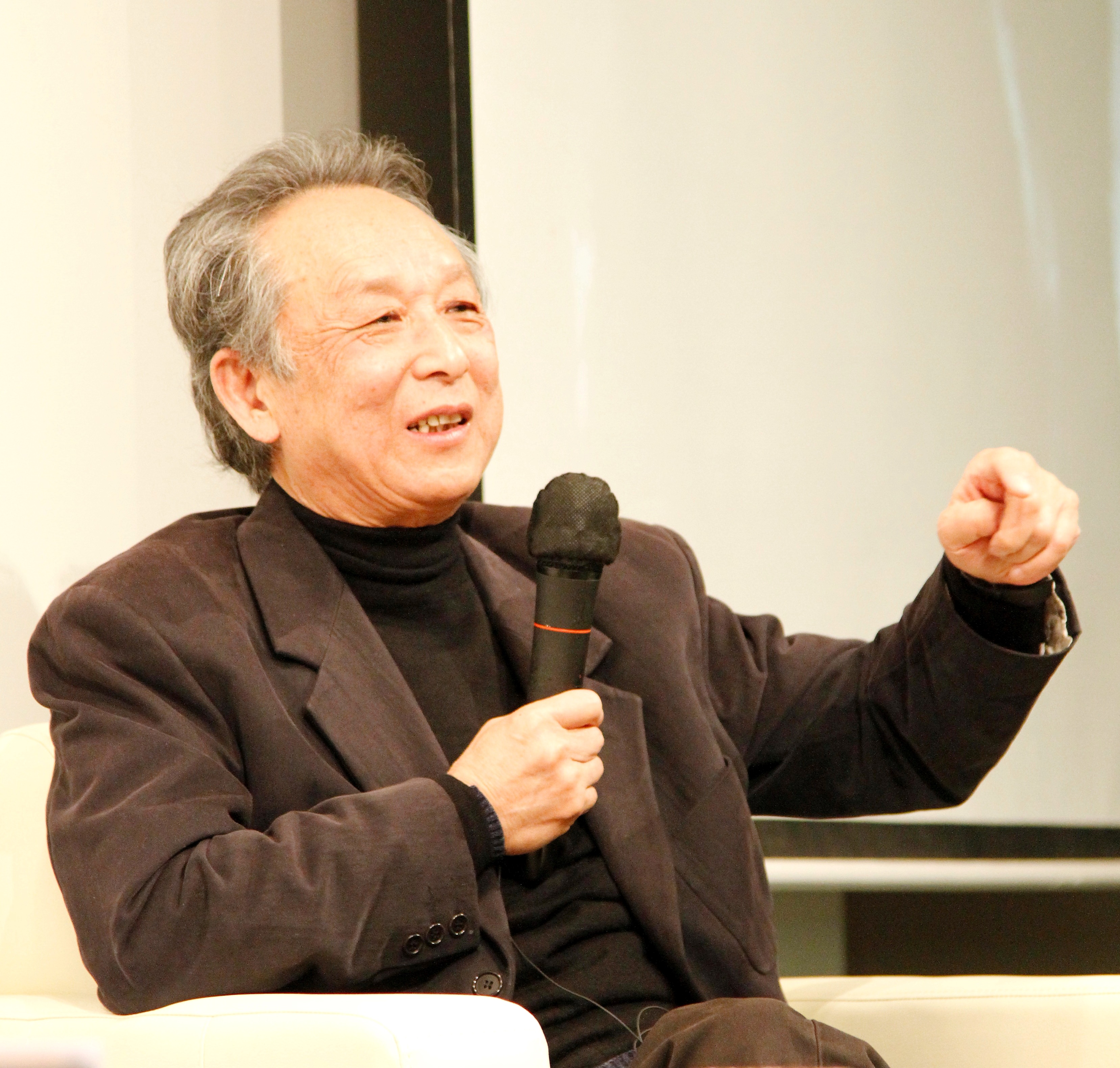 Professor Gao Xingjian is a Renaissance man. Best known as the Nobel Laureate in Literature in the year 2000, he is a poet, novelist, playwright, screenwriter and librettist in both Chinese and French. He is also a painter, theatre director and filmmaker. Born in China and presently residing in Paris, he deftly navigates Eastern and Western philosophical and artistic traditions through a broad array of media.
Gao Xingjian is primarily known for his acclaimed novels Soul Mountain and One Man's Bible, which have been translated into more than 30 languages. His oeuvre of plays is the most frequently translated and staged outside China, among the playwrights of Chinese descent. Professor Gilbert Fong, Dean of School of Translation at HSMC, is the designated English translator of Gao's plays and films.
Gao has held more than thirty exhibitions around the world. In 2015, a retrospective exhibition was held at the Musee D'Ixelles, Brussels and the Royal Museums of Fine Arts Brussels acquired a work for their permanent collection.
Professor JAO Tsung-i (late)
Honorary Professor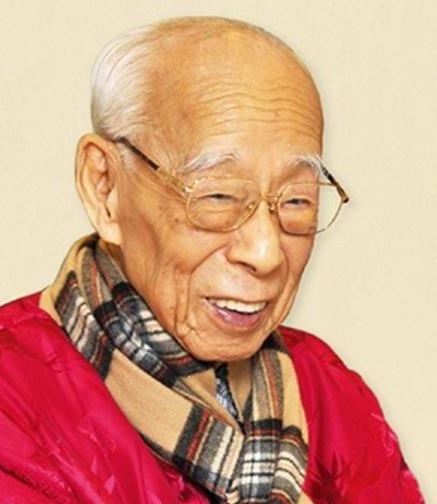 Professor JAO Tsung-i was born on 9 August 1917 in Chao-on, Guangdong, also known by his courtesy names Gu'an, Bozi and Bolian.
JAO Tsung-i is a versatile scholar, renowned for his academic and artistic achievements. He and the late Ji Xianlin are dubbed as "Jao of the South and Ji of the North" in China, for their leading roles in oriental studies. Professor Jao has devoted his entire life to the pursuit of excellence in the world of academics and arts.
In the world of academics, JAO Tsung-i's motto is to "seek the truth, seek the standard and seek justness". He sparked off research on Dunhuang Manuscripts, now known as "Dunhuangology", and Chaozhou studies. Undertaking a diverse but converging path in his scholarly pursuits, his contributions cover thirteen genres spanning the entire field of sinology, including ancient history, oracle bone inscriptions, silk scripts, paleography, ancient musicology, religion and Chuchi. A prolific writer, he is the author of more than seventy books and more than nine hundred scholarly articles, many of which have opened up new vistas of research possibilities.
Professor Jao has also roamed freely across the world of arts. His literature, calligraphy and paintings blend classical traditions and innovation. His poetry, whilst complying with traditional schematic rules, is contemporary in essence. His calligraphy is not confined by any particular style and even includes oracle bone paleographic calligraphy. His paintings are characterised by a unique vibrancy that matches his free spirit.
Professor John MINFORD
Sin Wai Kin Honarary Professor of Chinese Culture and Translation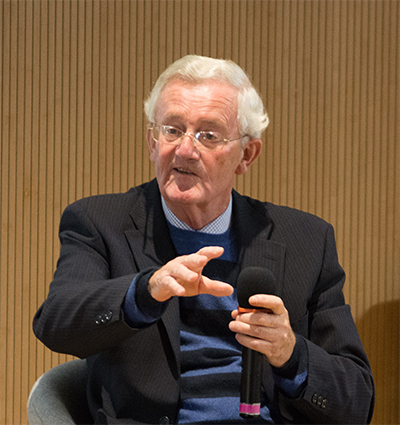 Professor John Minford is a world-renowned sinologist and literary translator. He was educated at Winchester College and Balliol College, Oxford, where he graduated in 1968 with a First Class Honours degree in Chinese Studies. Over the subsequent 15 years he worked closely with David Hawkes on the Penguin Classics version of the 18th-century novel The Story of the Stone 紅樓夢, translating the last forty chapters. He went to Canberra in 1977 and studied for his PhD under the late Liu Ts'unyan 柳存仁. He went on to translate for Penguin a selection from Pu Songling's Strange Tales 聊齋志異 and Sunzi's The Art of War 孫子兵法. His most recent work, a translation of the famous Chinese divination text, the I Ching 易經, was published in October 2014 by Penguin Books.
Our Staff

現在的媒體不只是報道社會和政治新聞。事實上,商業和財經新聞同樣影響重大。恒大傳播學院的焦點也在於商業範疇,不只是傳統的政治和社會新聞。
Our Students

相信很多校友都十分願意為大學出一分力,建立平台凝聚大家,回饋母校。

張敬修先生
共同創辦人兼首席營運官
奧貝思廣告有限公司
Friend Quotes

恒大無論在架構或校舍方面,近年都發展迅速。