Dean's Message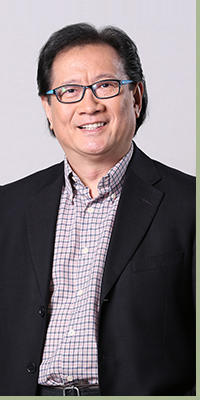 Welcome to the School of Decision Sciences!
Our school offers programmes in how complex decisions are made using techniques rooted in mathematics and statistics, in how technology transforms our world to be a global supply network of products and services, and in how to manage and use information in the Internet era.
Today, global markets and resource supplies are integrated. People and businesses are integrated. And decisions are integrated as well. Our School's programmes address such integrations. It involves understanding of the world we live in, understanding of the technology that is shaping our lives, and understanding of the business environment under which complex decisions are made.
We embrace HSMC's vision of pursuing our education with liberal studies grounded in practice. We need to have breadth in our knowledge, depth in our understanding of problems, and practice to validate our concepts and theories. Our mission is to equip students with a solid analytical background and a mind-set grounded on contemporary and regional issues. In tandem, we learn universal and fundamental concepts on one hand and indigenous elements in Hong Kong and Southern China on the other.
We have dedicated teachers in our classrooms. Our class sizes are small and attention is given to each and every student. Very often, we would bring in professionals and decision makers in industry to lecture and interact with our students. The School has placed a great deal of effort to providing students with opportunities for internships, summer training, industry projects, and job placement.
If you have any further questions, please feel free to stop by our office. Staffs of our School are very friendly and helpful to students and visitors alike. Please call me or email me if I may be of assistance to you.
Thank you!
Professor LEUNG Chi Kin, Lawrence
Dean, School of Decision Sciences